Current Jobs In Progress!

Zander Job
Hi Jan and Fred!
Fred and Jan are Michigander Snowbirds. They have a beautiful home over there in Citrus Hills close to all of our other good friends and customers in there.
Now notice I said BEAUTIFUL HOME. Why do I point this out? Well because they also had the ugliest lawn out there too!

I heard rumors of a neighborhood petition started by Gordon Converse to have poor Fred and Jan's yard condemned by the county!!
Poor Fred,....and it wasn't easy,.... but Jan was finally able to shoot the LOCK off of Fred's wallet to get the yard fixed up!
Actually, she probably has the key to the lock anyway!


Fred says, I don't have a say in any of this anyway! She just keeps me around to pay all you people!


Between P.H.D., the fabulous landscaper, Mario, the Sprinkler company, and the Painting company, Fred is a bit out of balance, and walking with a slight limp due to the lack of weight in his wallet these days!
Seriously folks, he doesn't complain much.
Just like most of us guys, I figure Fred doesn't imagine it would do any good, anyway!


Jan is real planner. She made up her own drawings for the landscaping, and also gave Mario pretty good latitude on his end as well. It think it was a really good collaboration between the two of them!


The lawn is going to be awesome when it's all done. Mario was able to do a few things, but needed to wait till we had the Sidewalk and Patio in before he can work his magic.
So with that in mind, let's see some pictures. When Mario is all finished, I'll go back out and add some final pictures of the whole project here on Fred and Jan's page.

Before Pictures!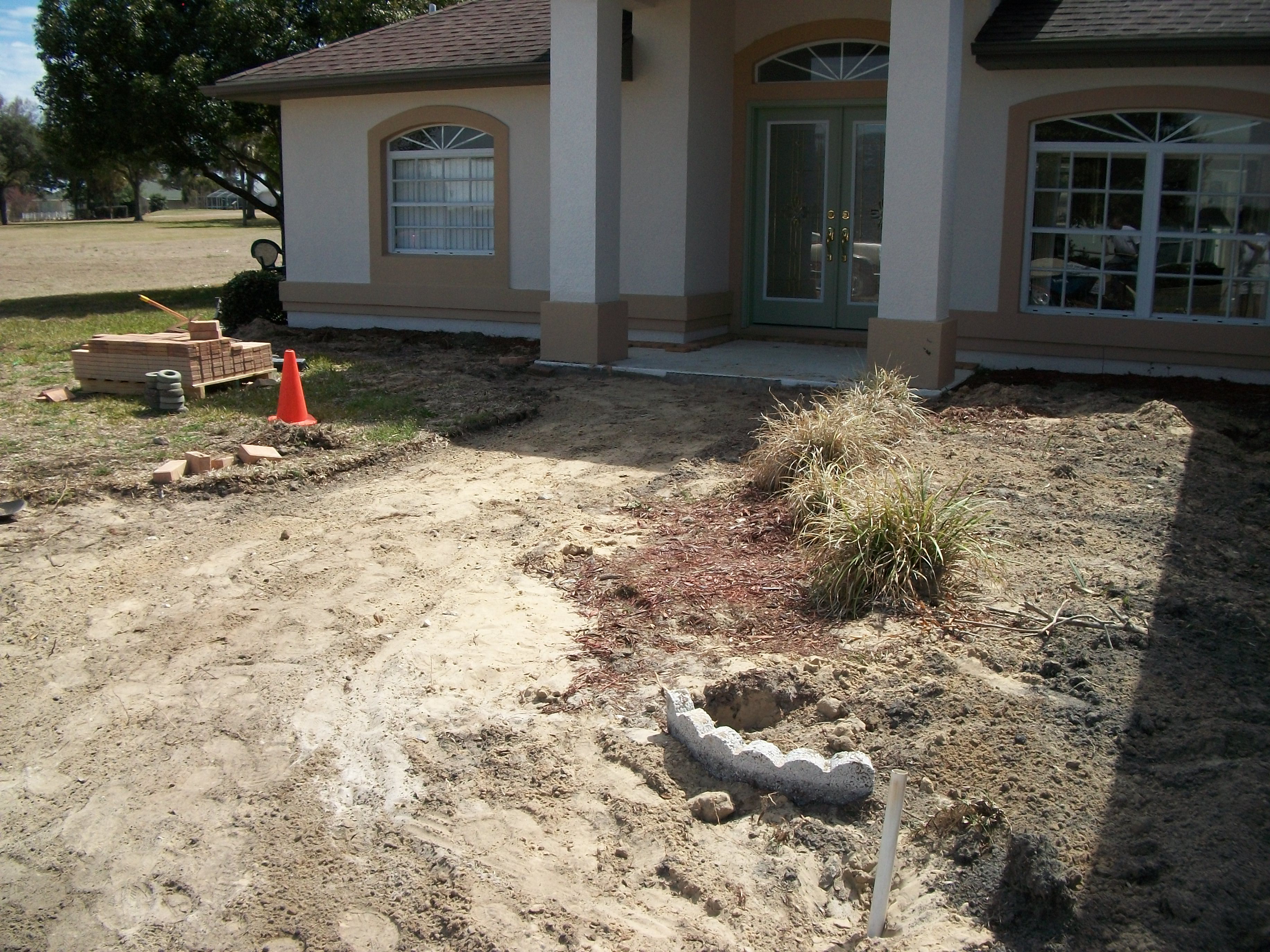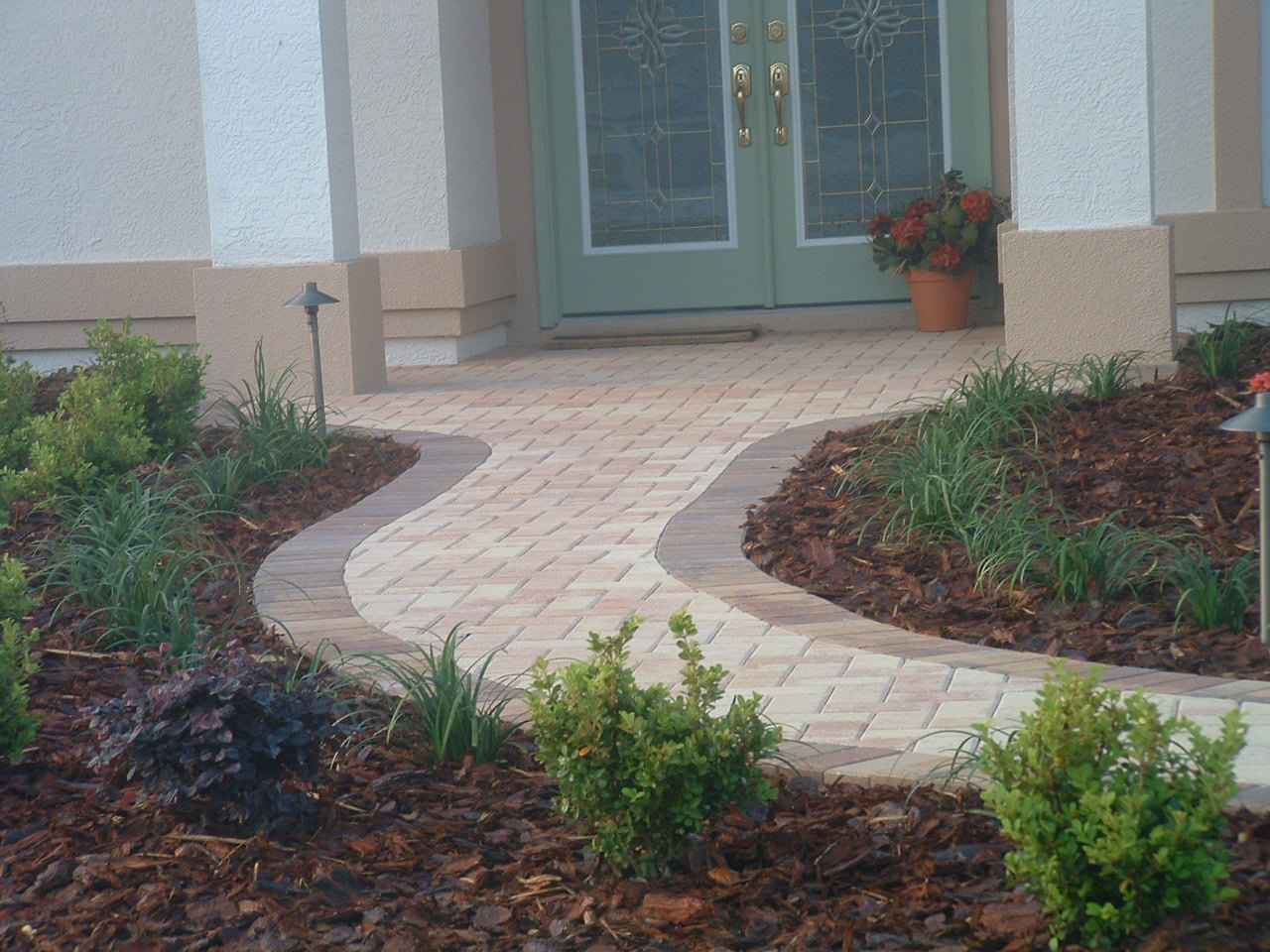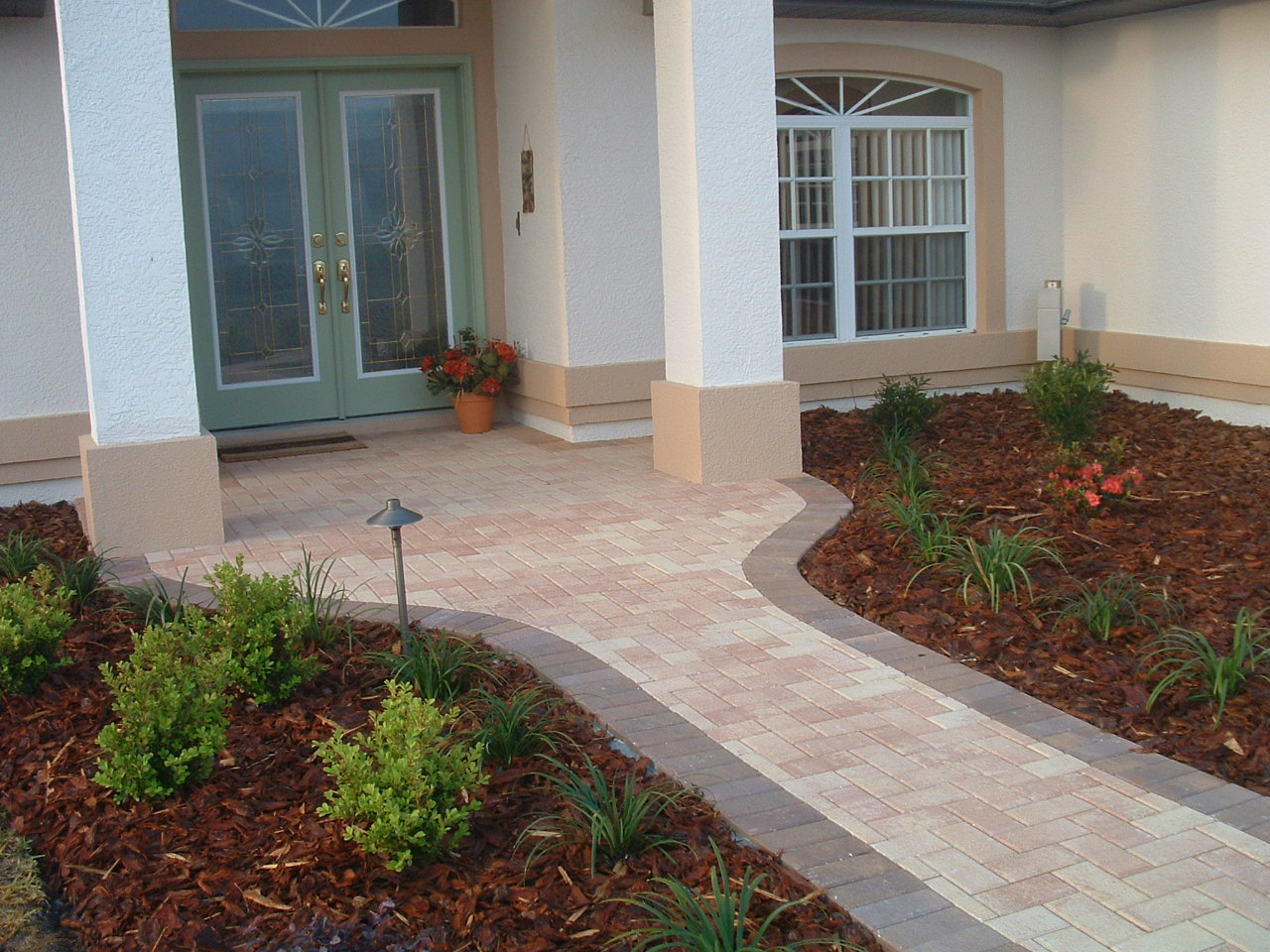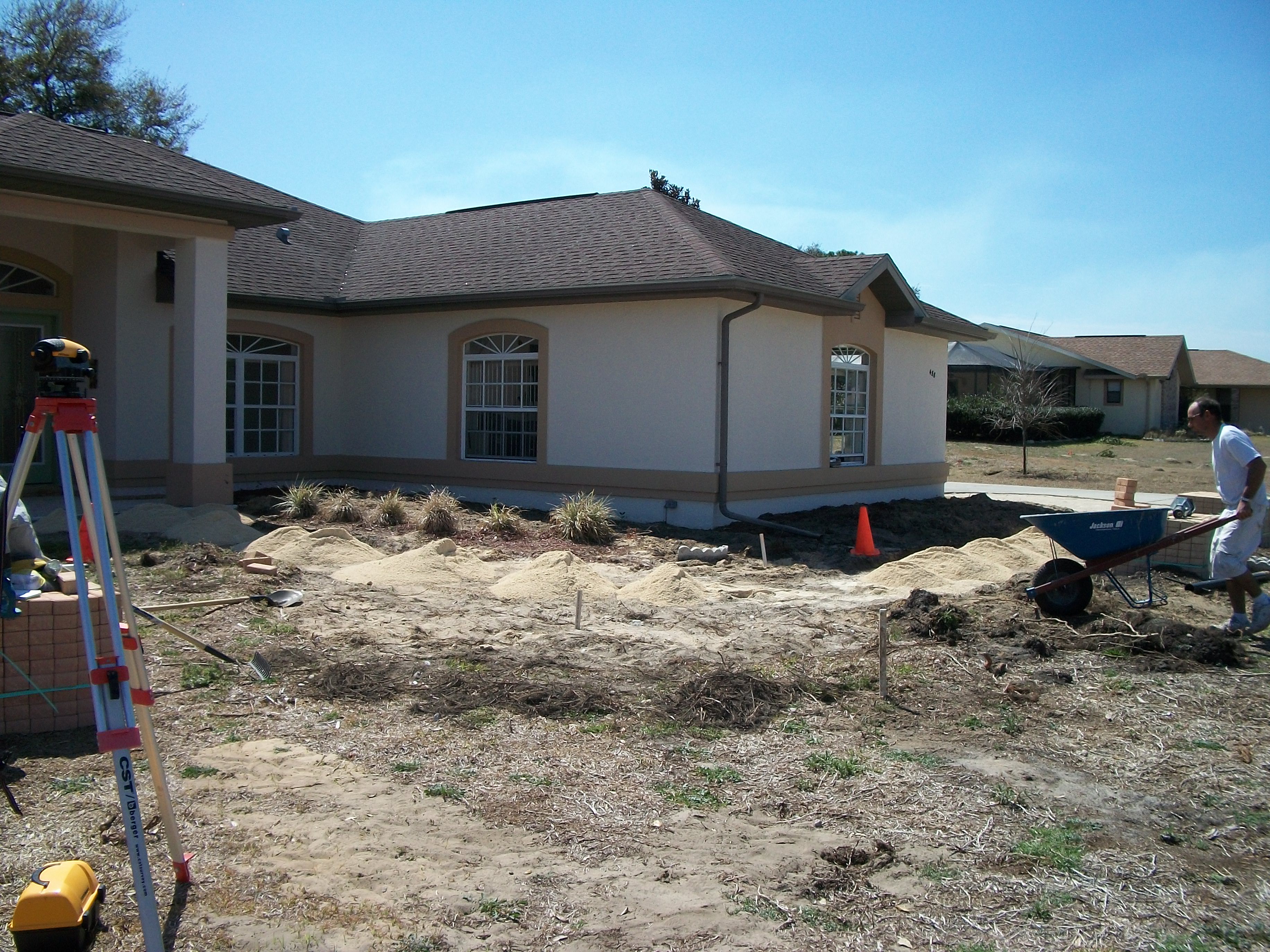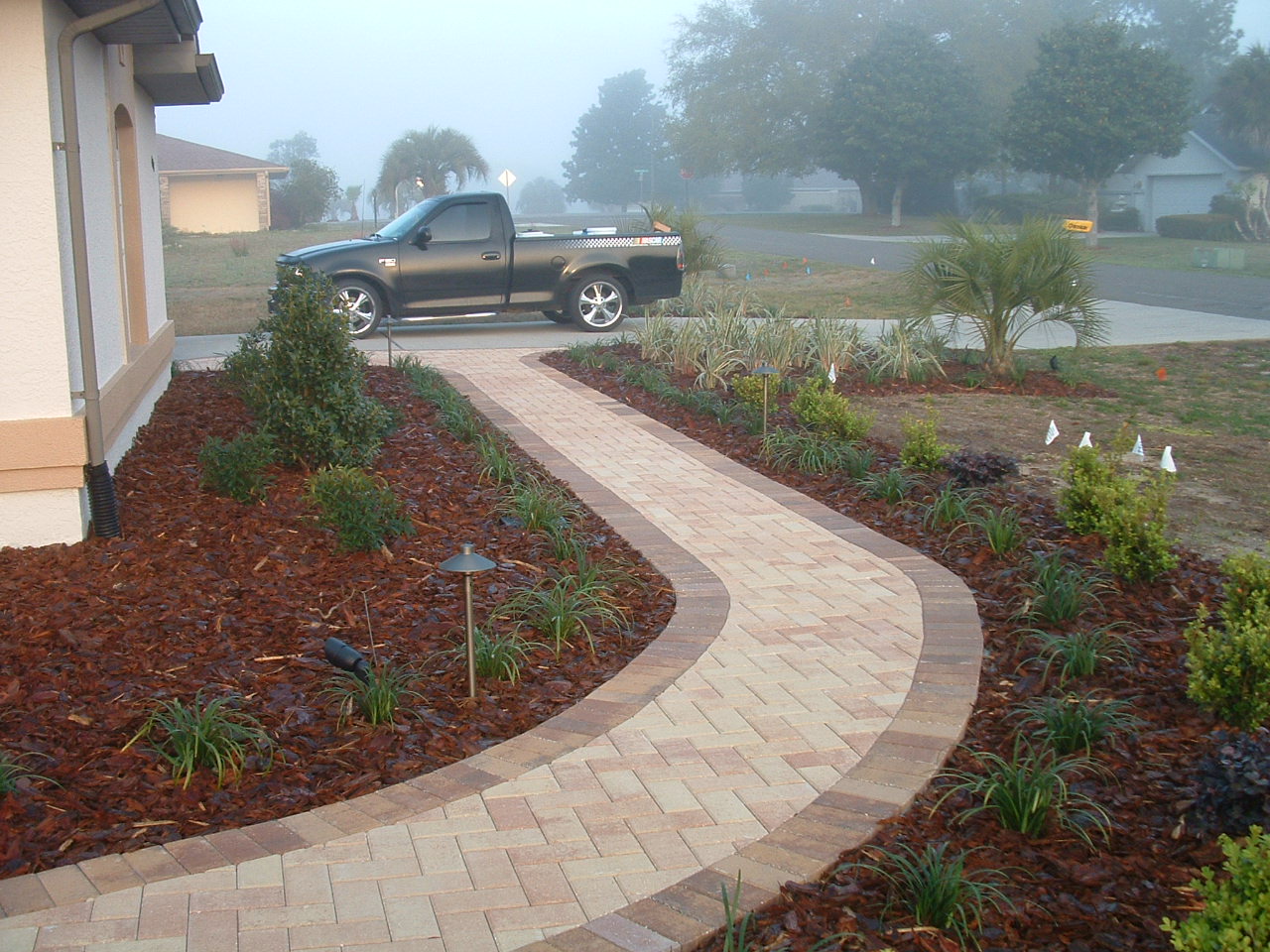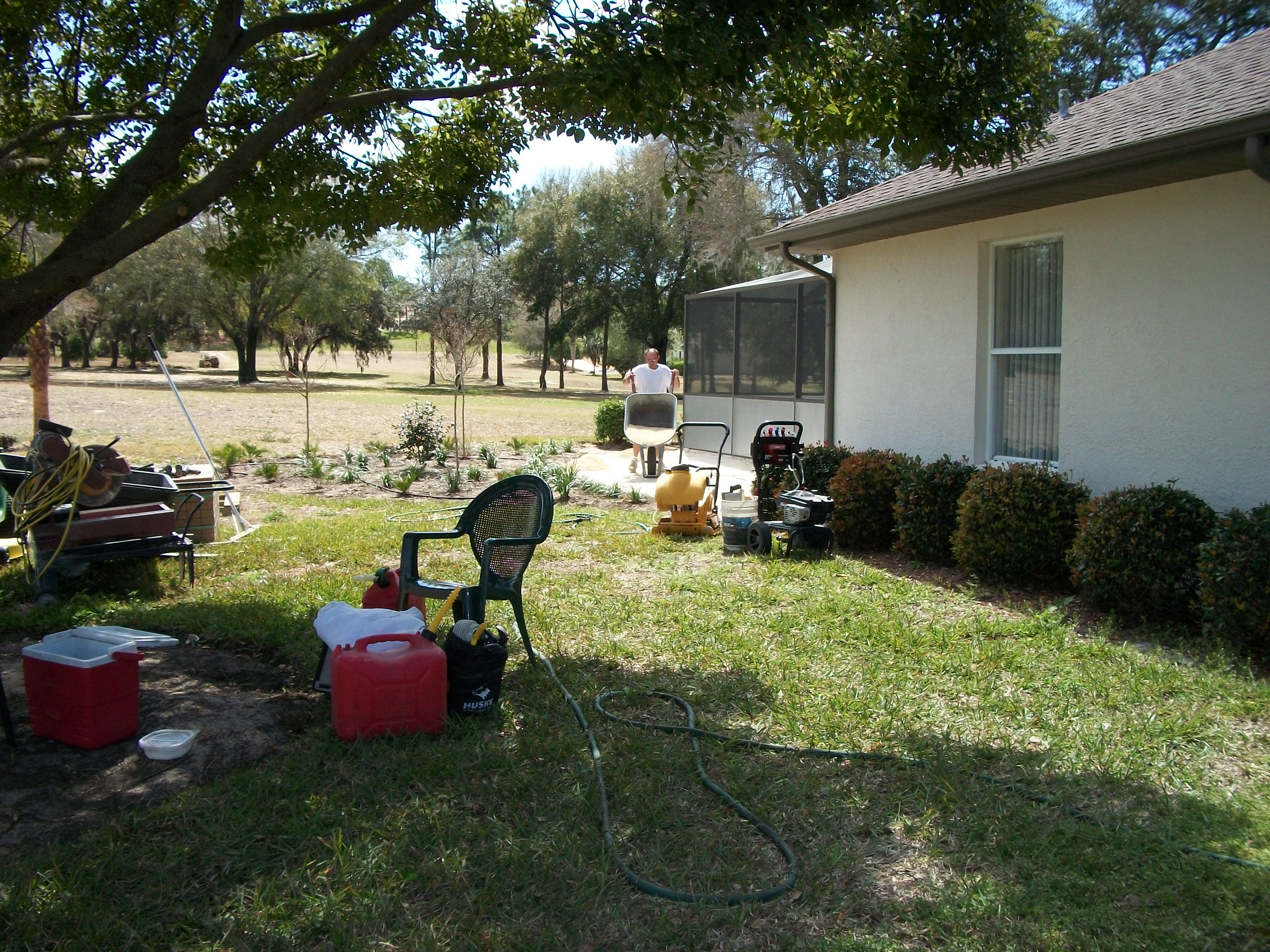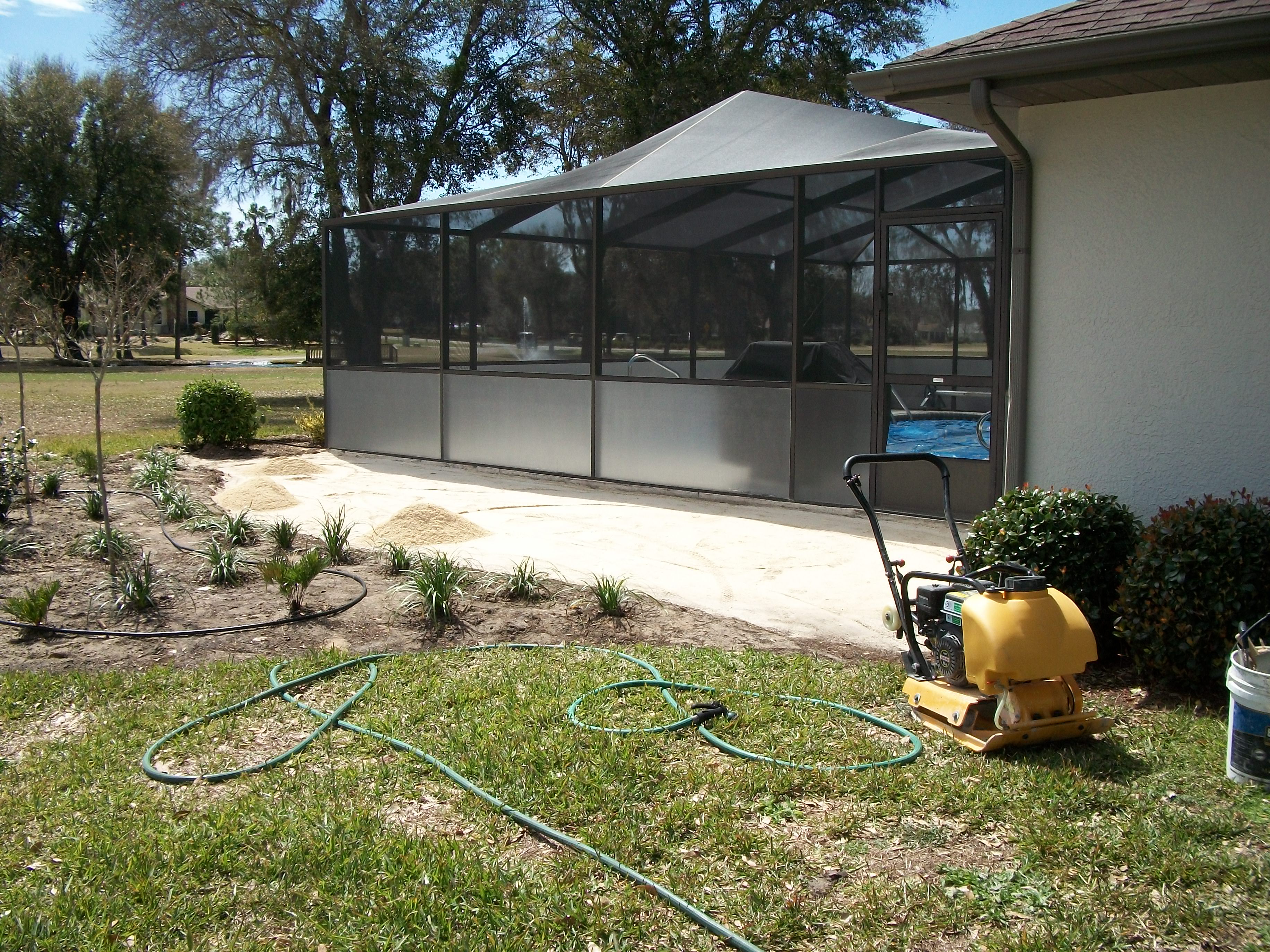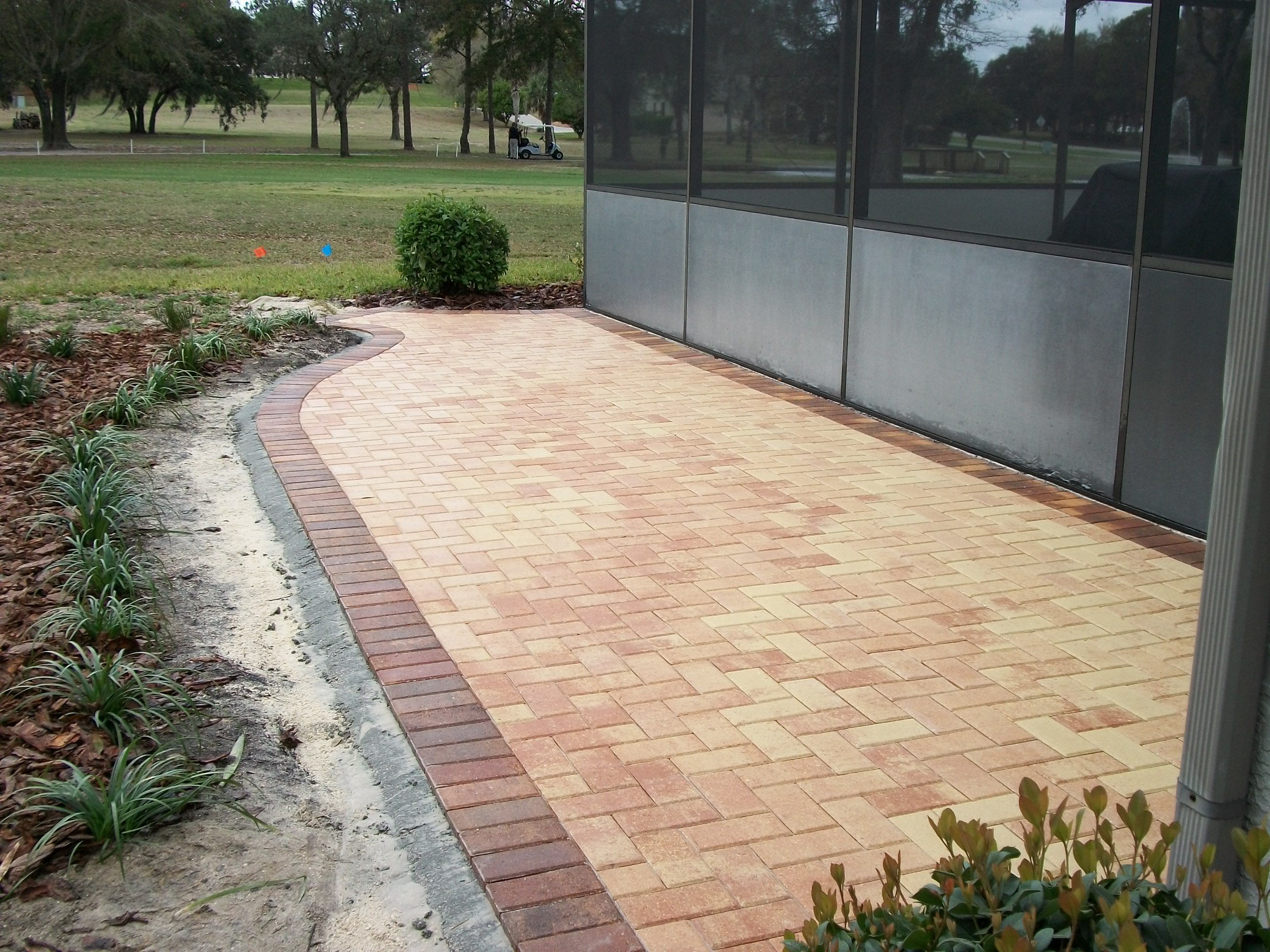 How We Got There Pictures!
This job involved tearing out the existing front sidewalk so we could make the new one wider, and further away from the house. So we did that, and dug out the back area where the patio goes. We brought in about 8 tons of screening base, and compacted all that down to grade.
From there, we started laying out the patio. Originally, we were going about halfway down the side of the pool cage there. After re-thinking this, I decided that it really needed to go all the way to end of lanai!
Fred winced a little knowing that this was going to cost him, but Jan was in full agreement with me! I just love it when that happens!


Knowing once again that he really has little to say in matters like this, Fred bucked up for the add on!

Below we are just getting the soldiers laid out, and the pattern started!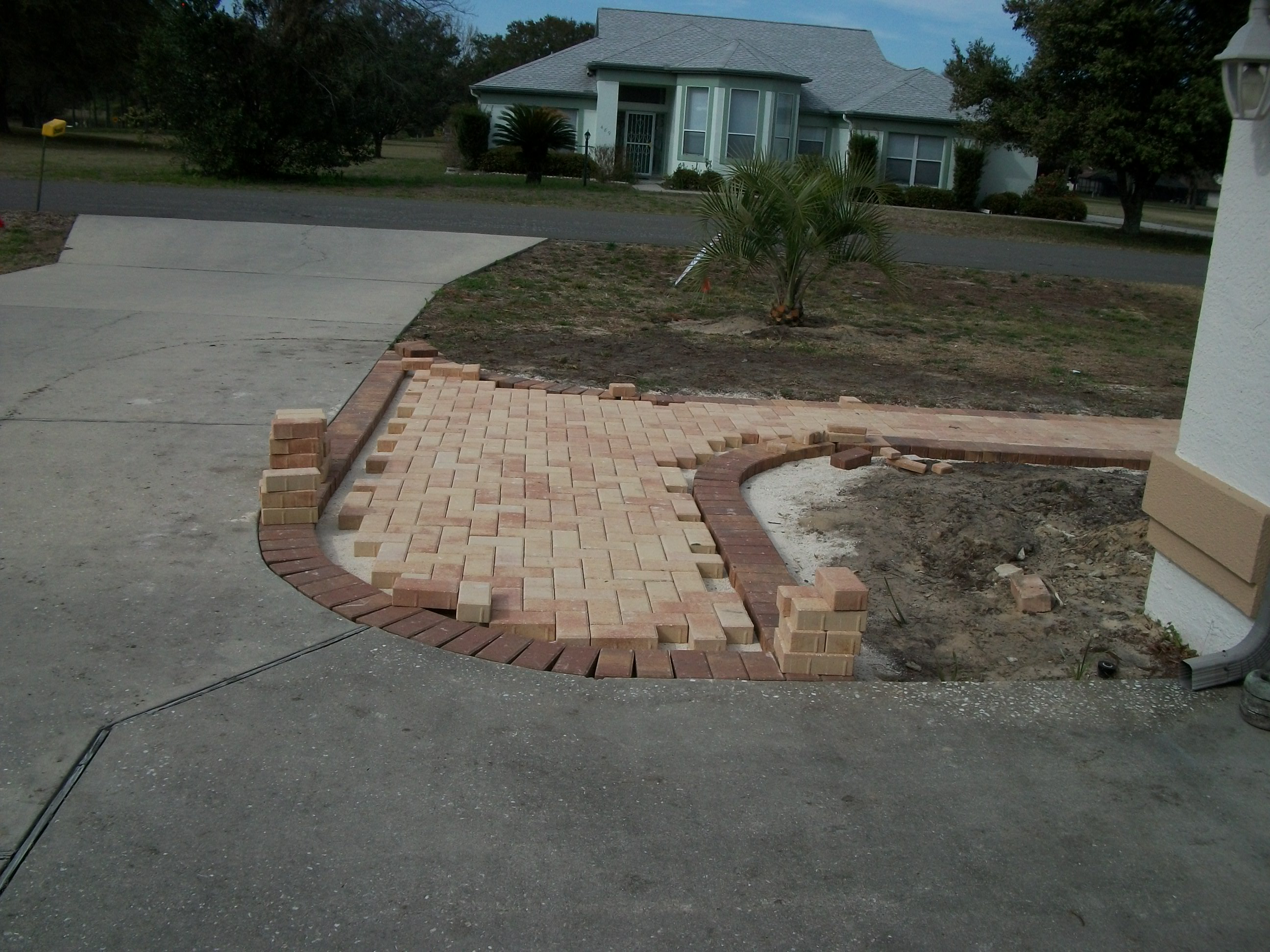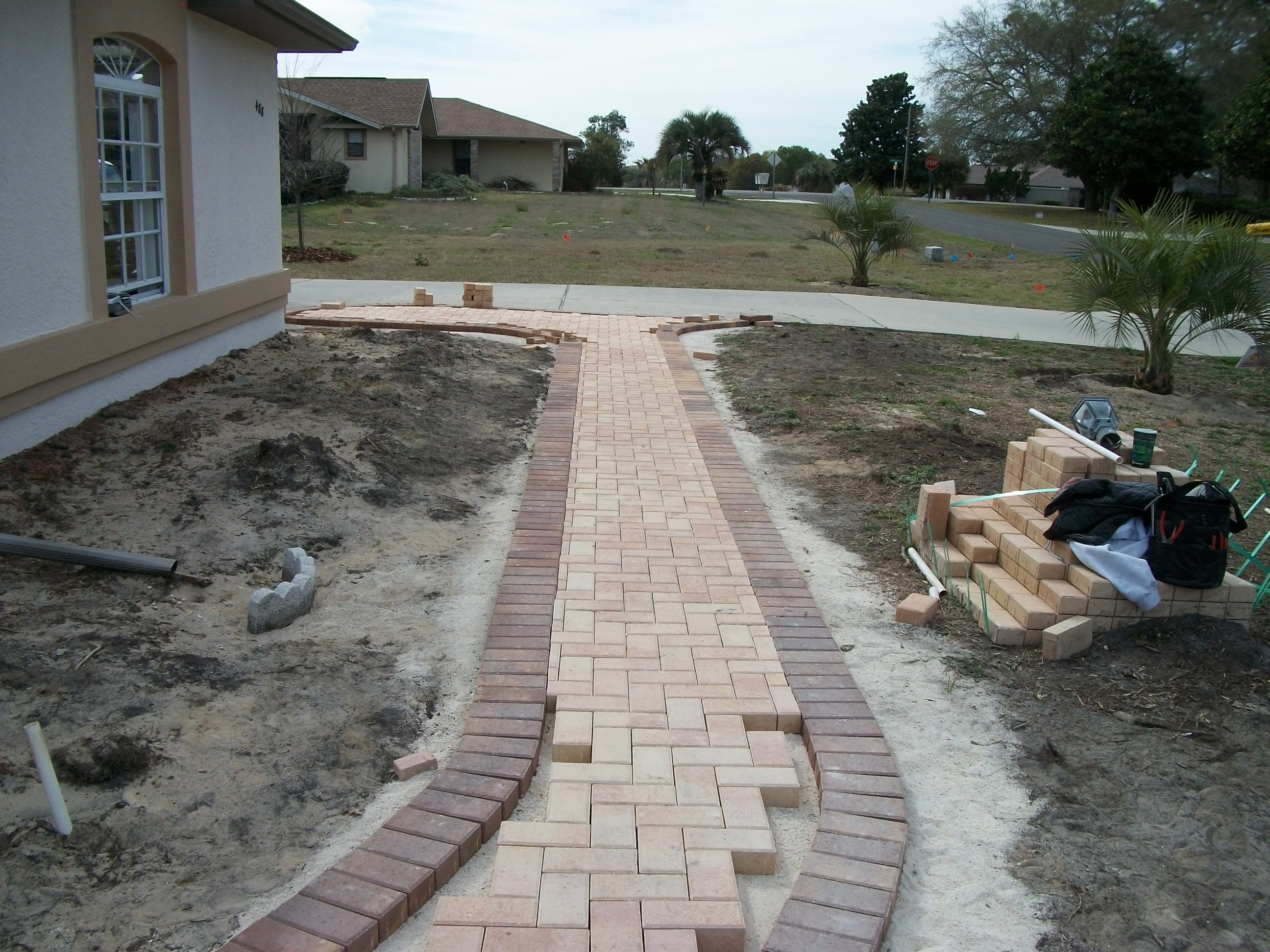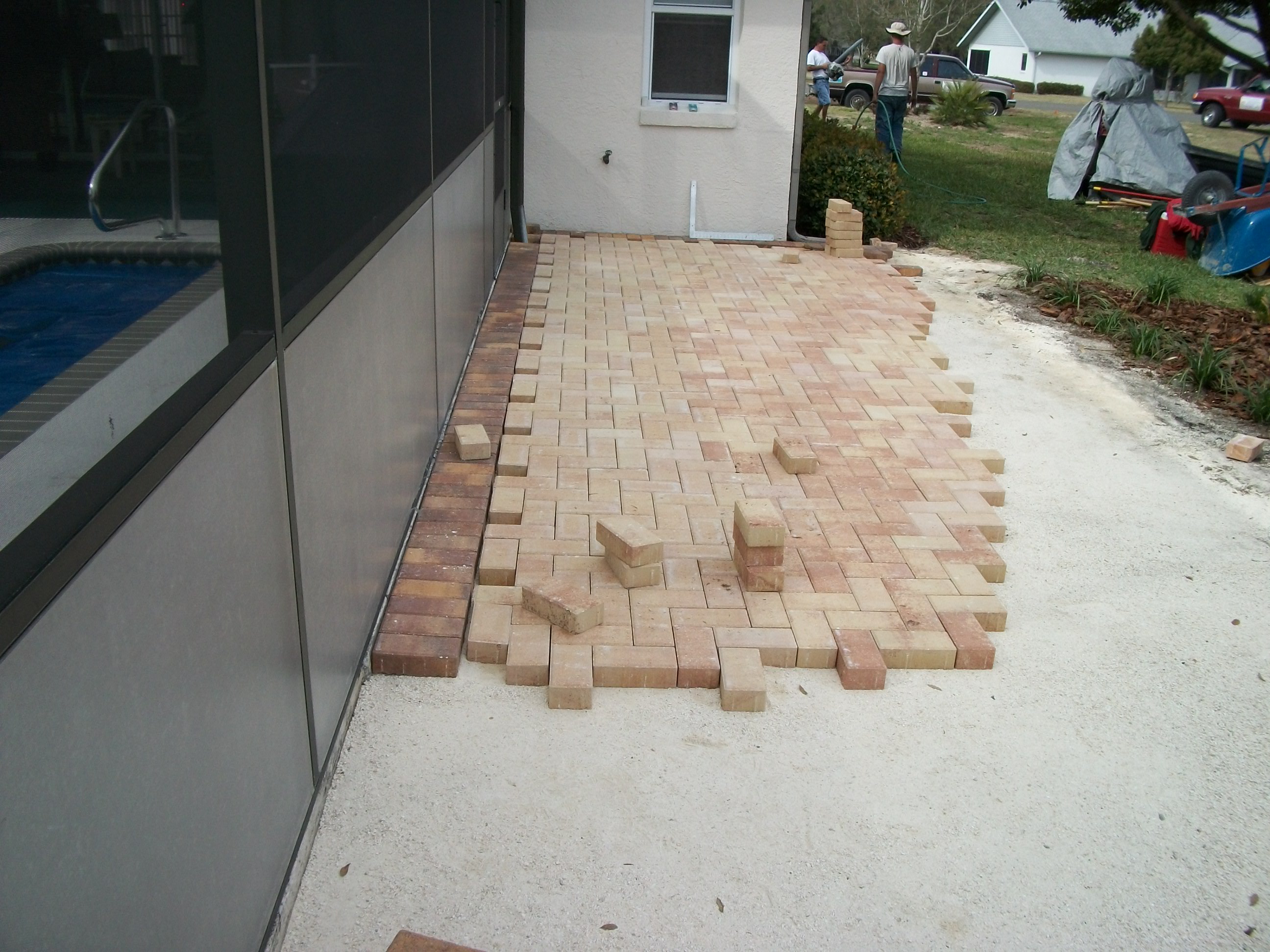 Finals on the Patio!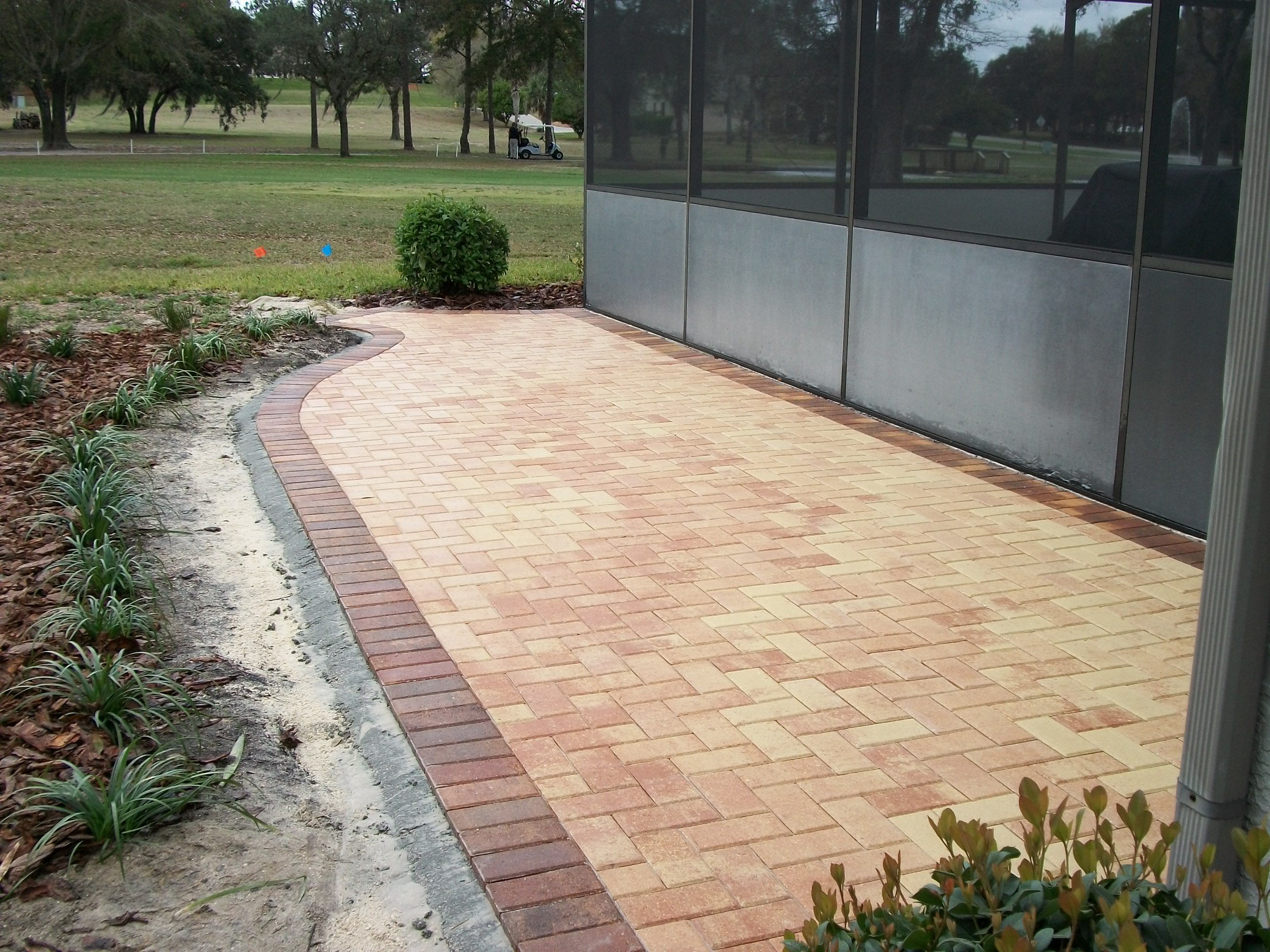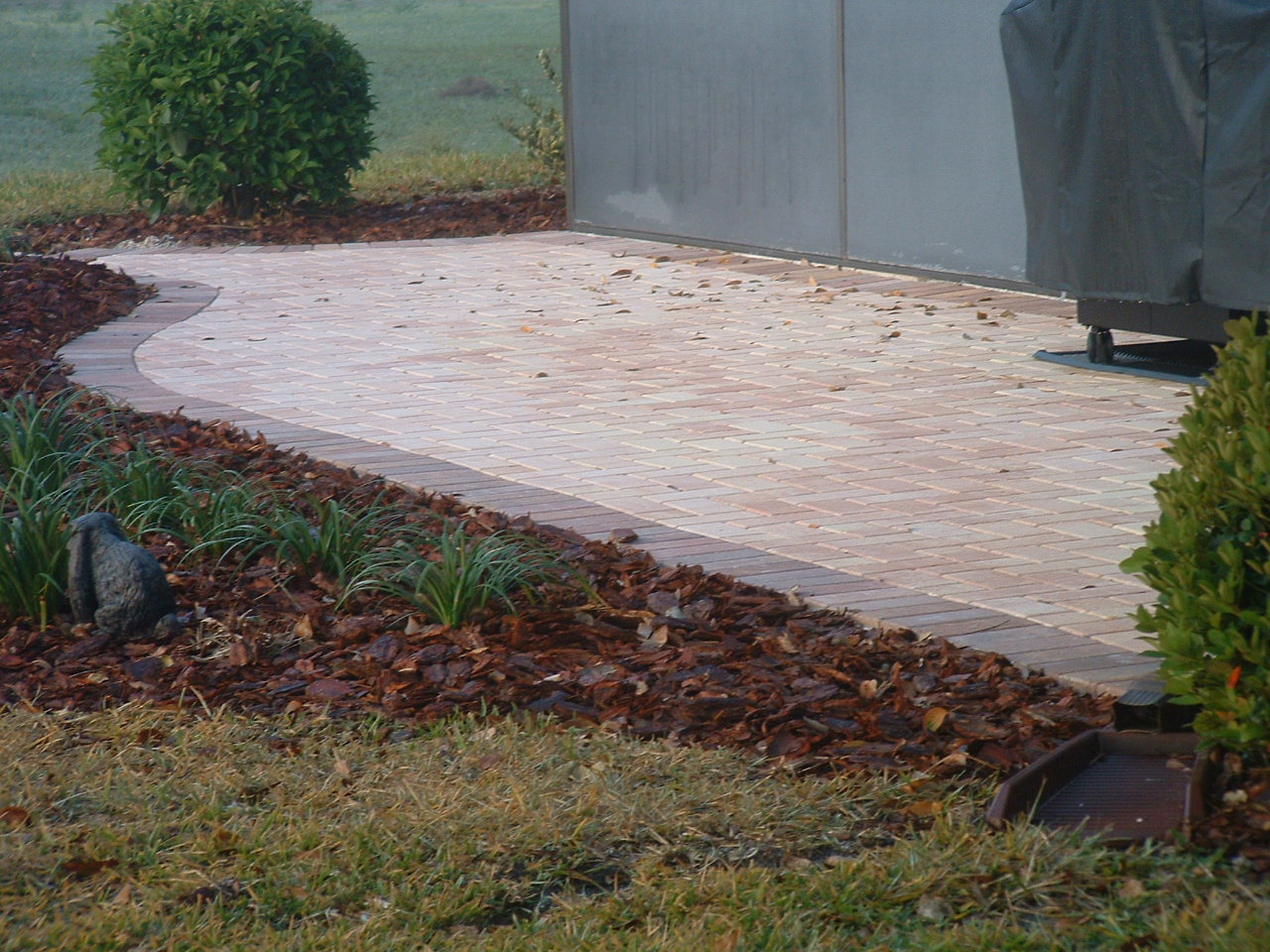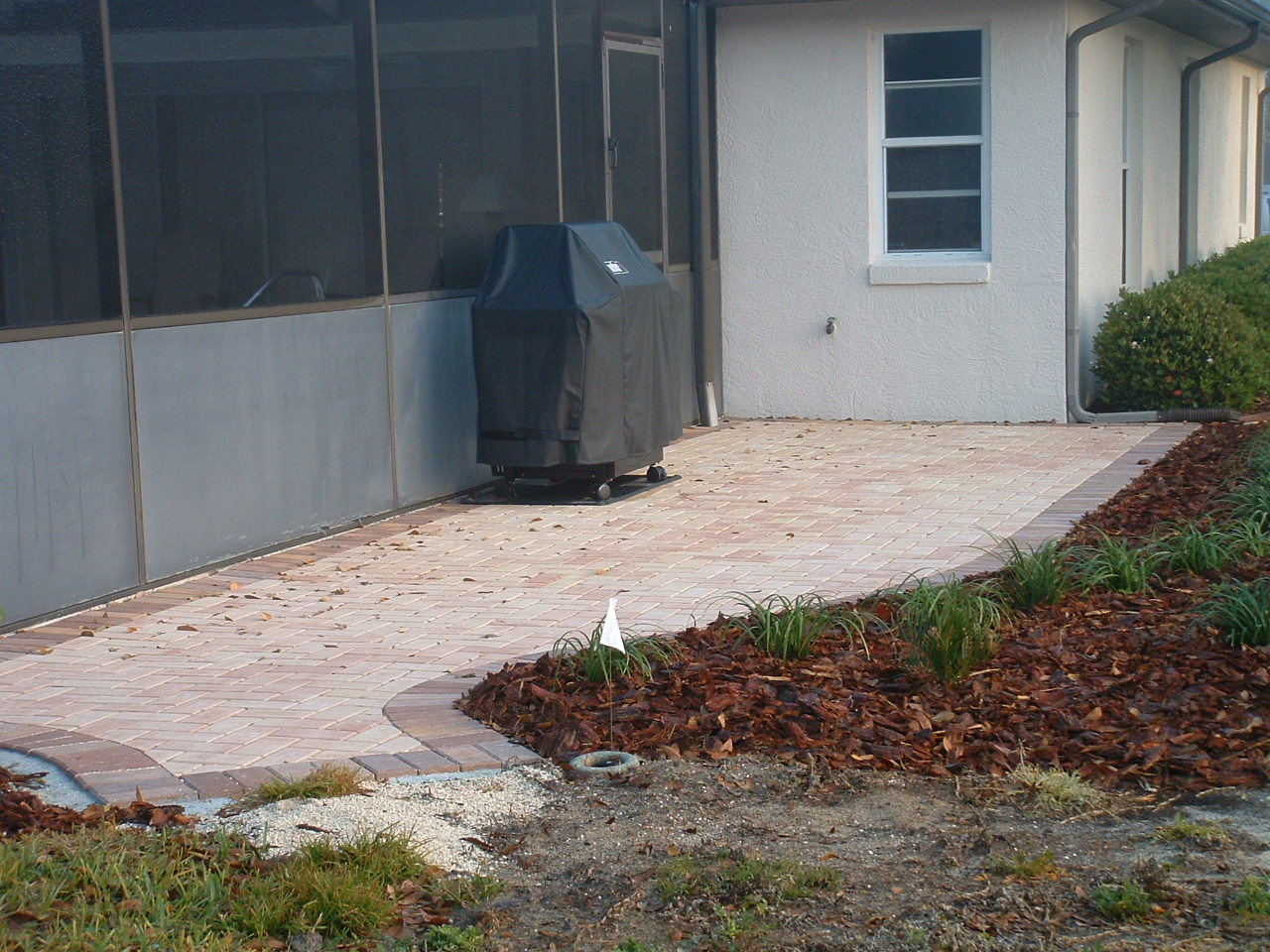 We're pretty close to being finished with the sidewalk in the pictures below.
Need a little more sand, a good cleaning and it will be done.
Mario will work his magic by putting some beautiful beds in around the sidewalk, and it's going to look like a million bucks!
I can almost hear Fred saying to himself right now,..... and it feels like it cost me a MILLION BUCKS TOO!



When Mario is, done I'll get some final pictures for everyone to see!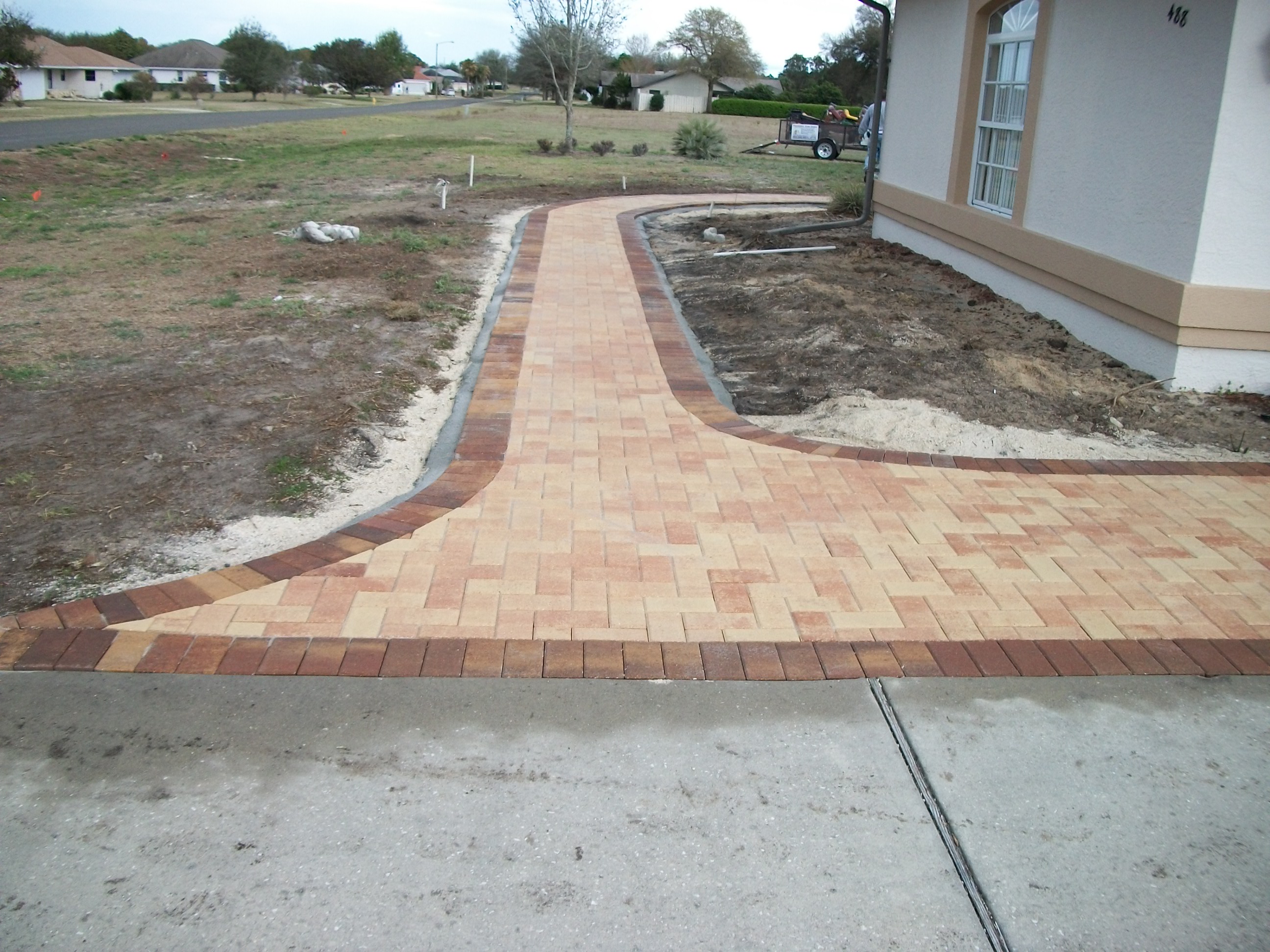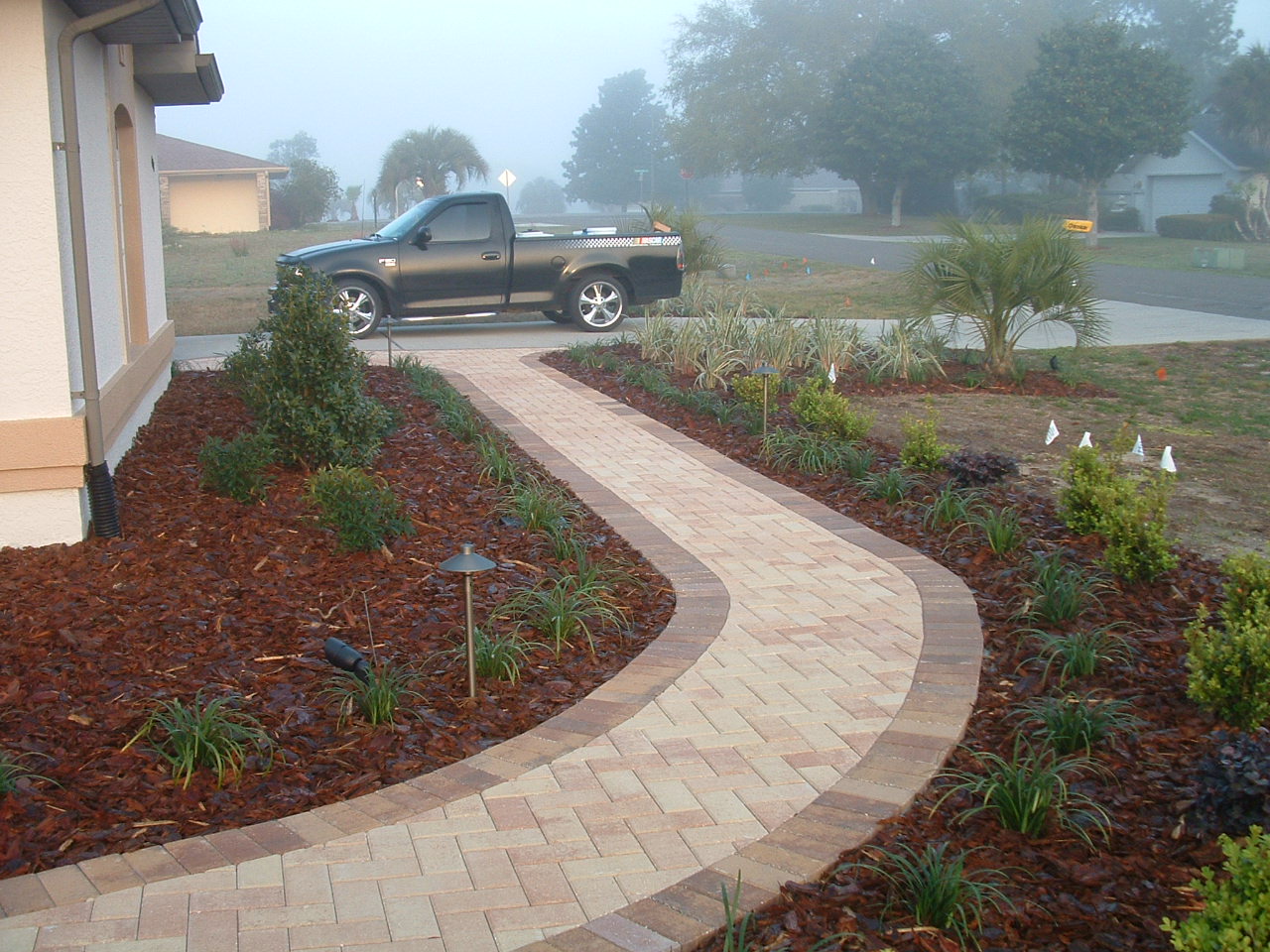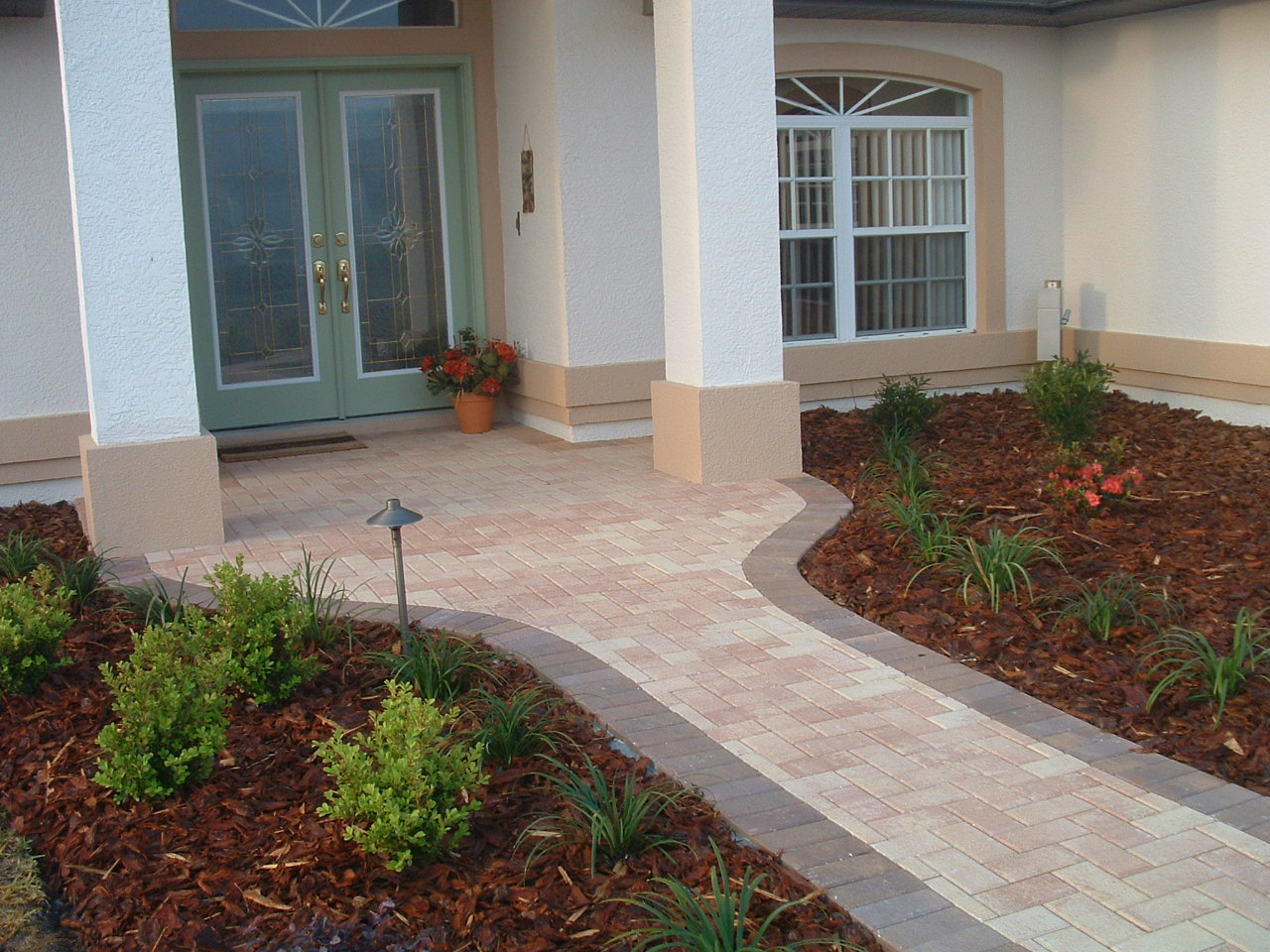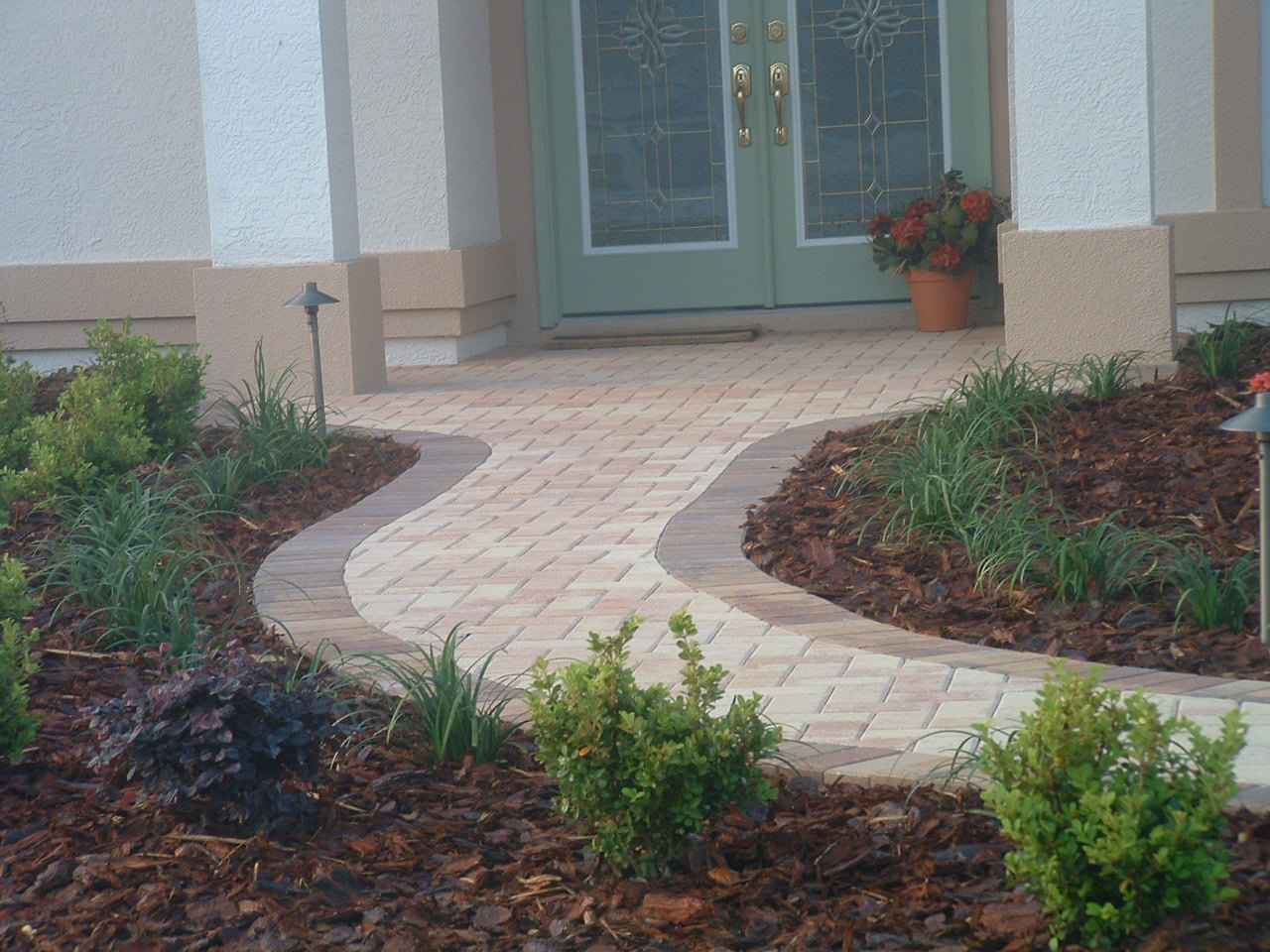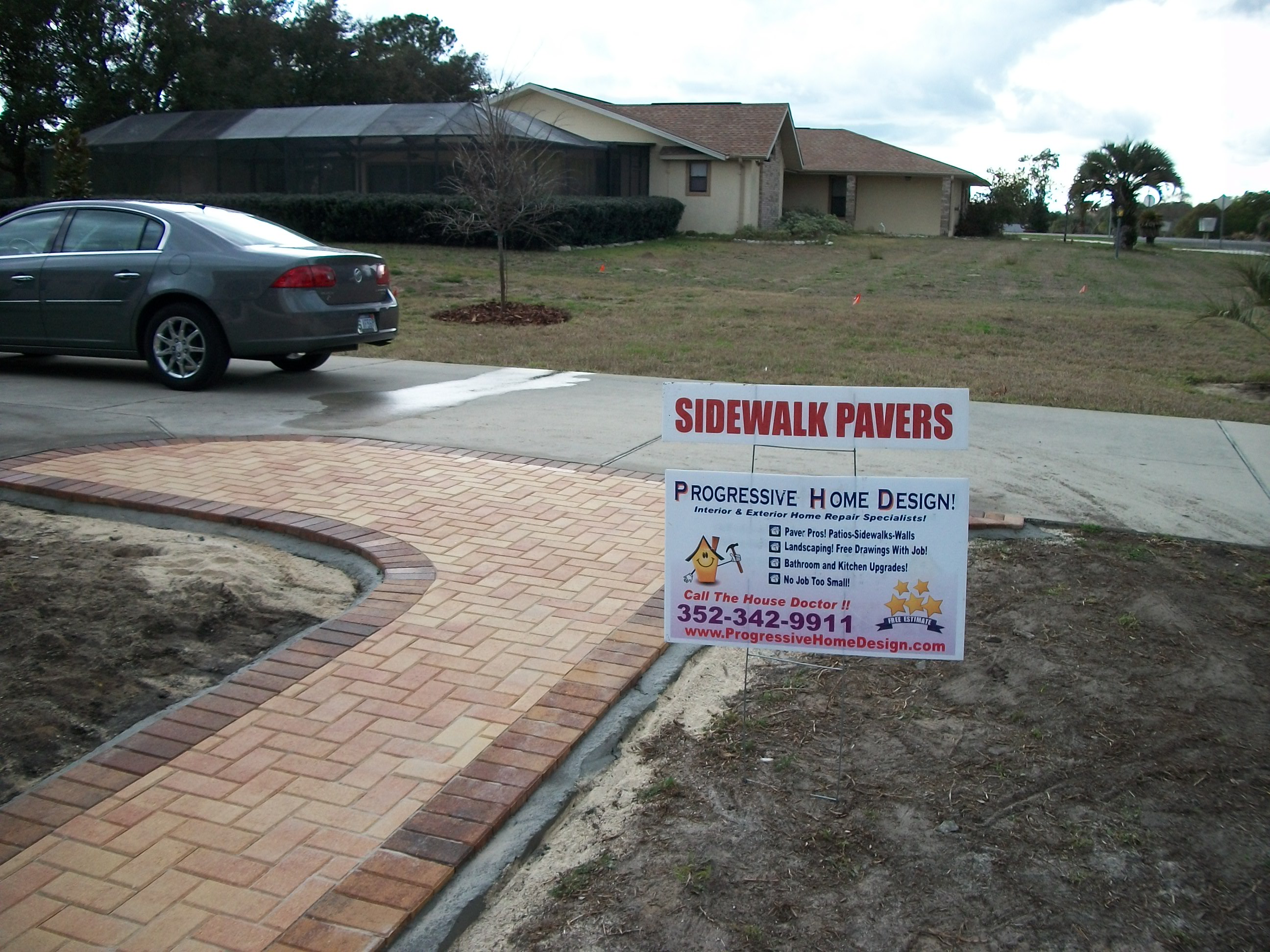 As with everyone out there in Citrus Hills, it was a pure pleasure working with Fred and Jan! Mainly Jan of course!


We always have so much fun with all you guys and gals out there in Citrus Hills. Everyone is so nice to us, and that makes our job easier!
We appreciate all of you.
Thank you Fred and Jan for trusting P.H.D. to work for you guys!

PS: Fred, when you come down next year, bring enough money with you to get the driveway done!

______________________________________________________________________
Addendum to the Zander Job
Hi Fred and Jan,
How are you guys? Man is ever hot down here, so I'll bet you guys are glad to up there at the moment!
Anyway, I wanted you to see the bump out we added to the patio, and let you know the drain is now run under the sidewalk and about 20 feet into the front lawn. We bought a nice sod knife, cut sod cleanly, rolled it back, dug out 20 feet for the drain, and filled it all back in. You can't even tell it was done!!!!!!
The lawn looks great by the way!
Here a few pictures for you.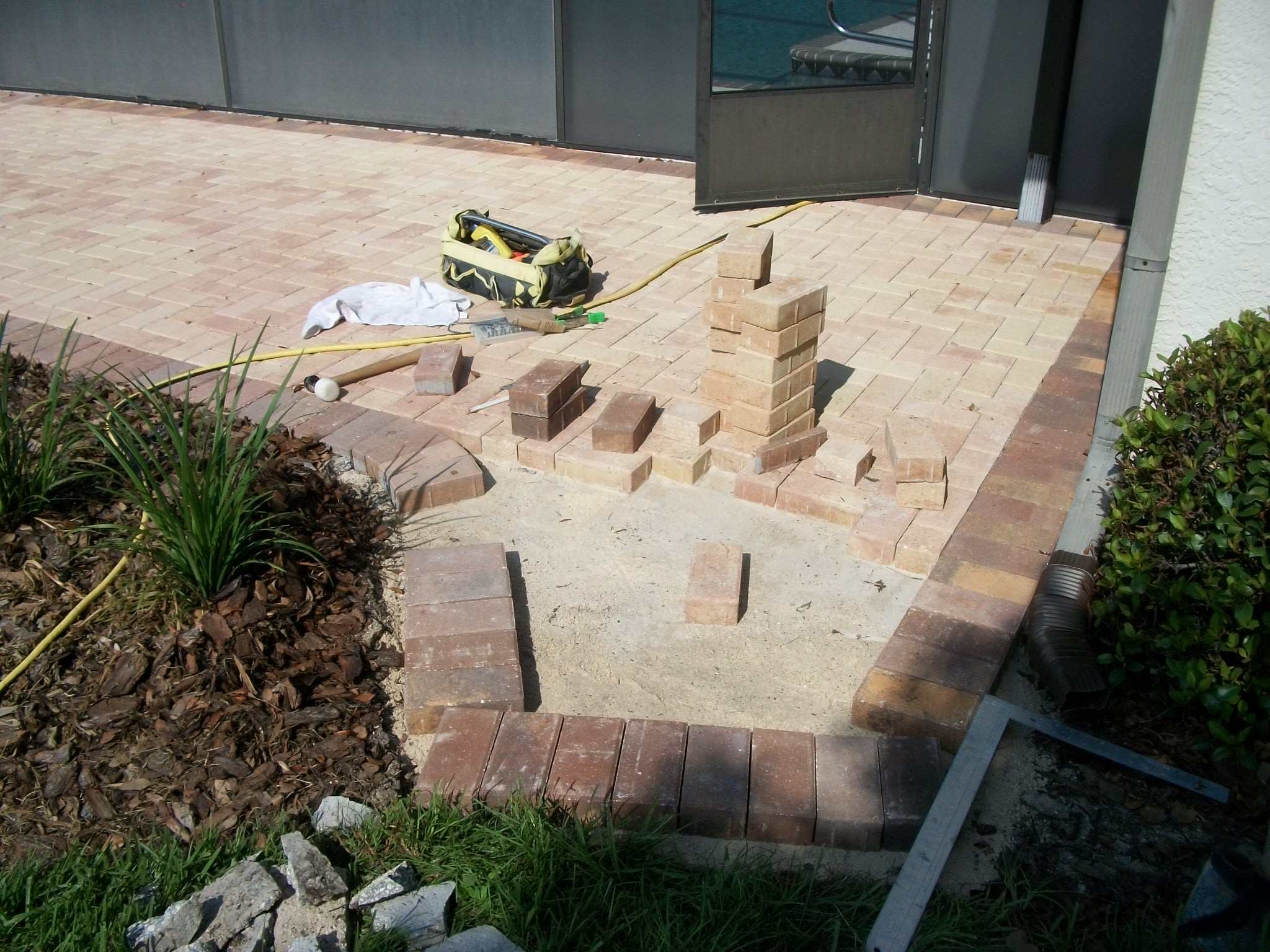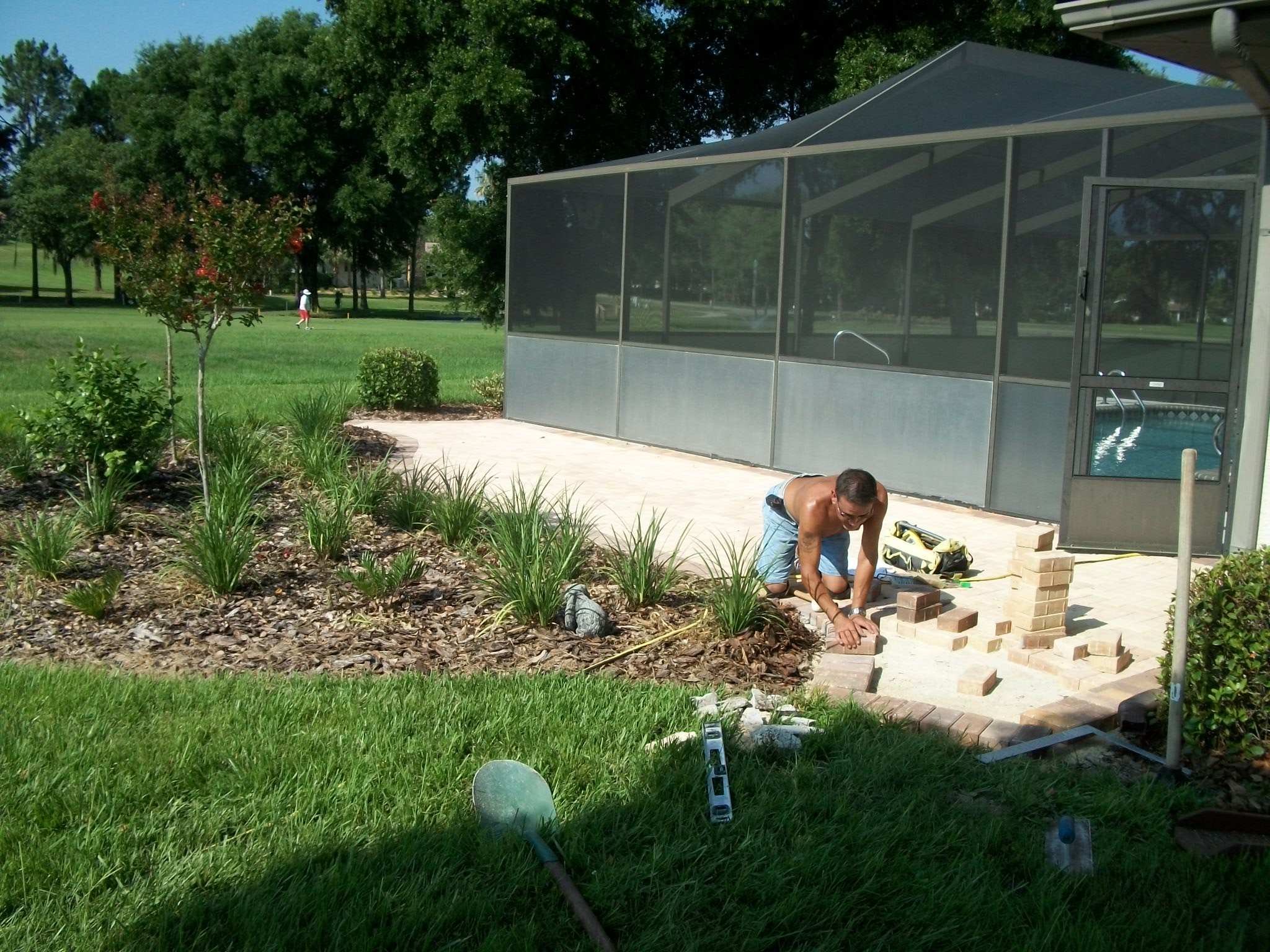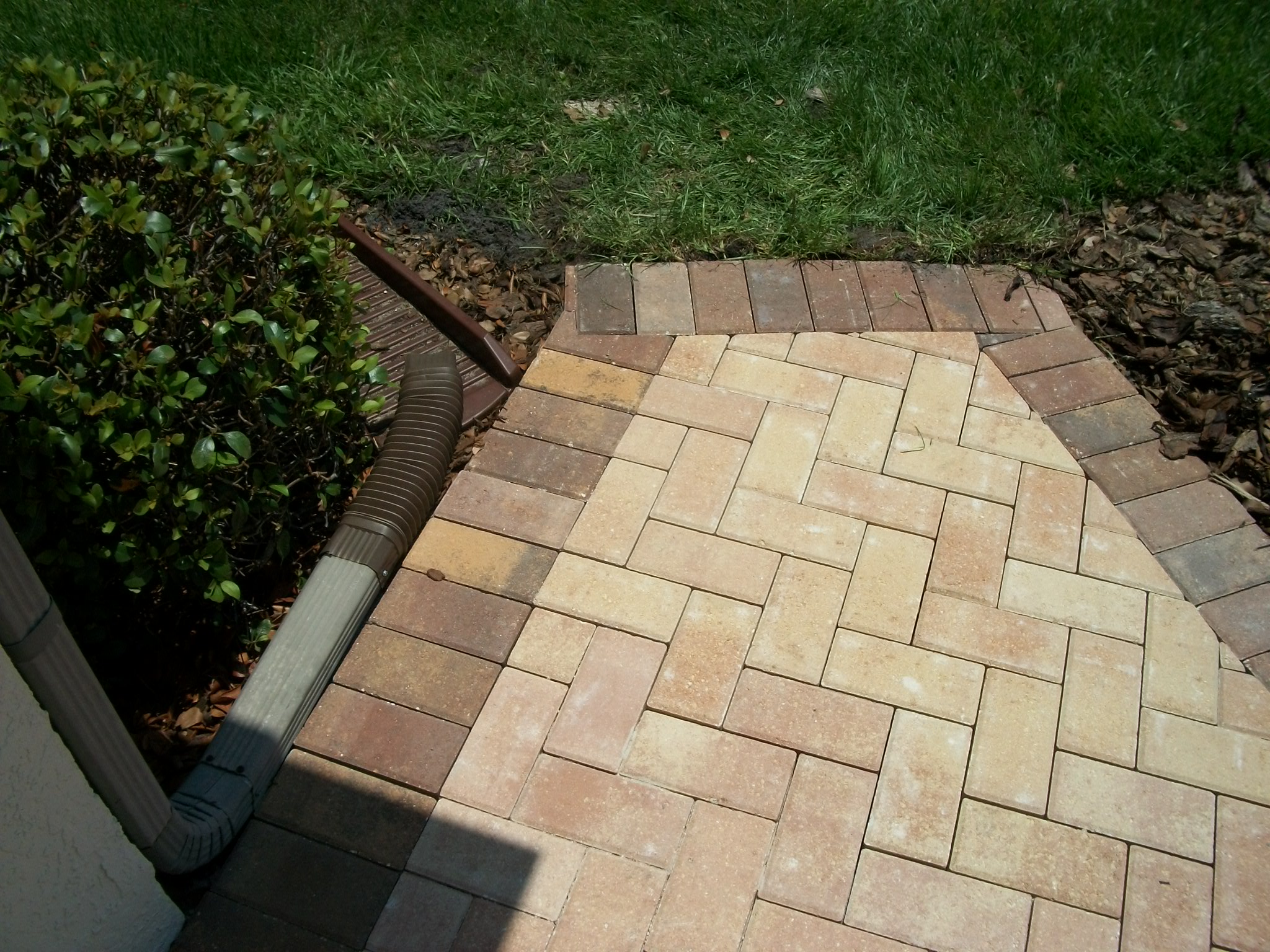 Below is a picture after we put the pipe in. Amazing huh?
You can't even see where we dug it up.
I'll just add a few more pictures so you can see how your house is looking!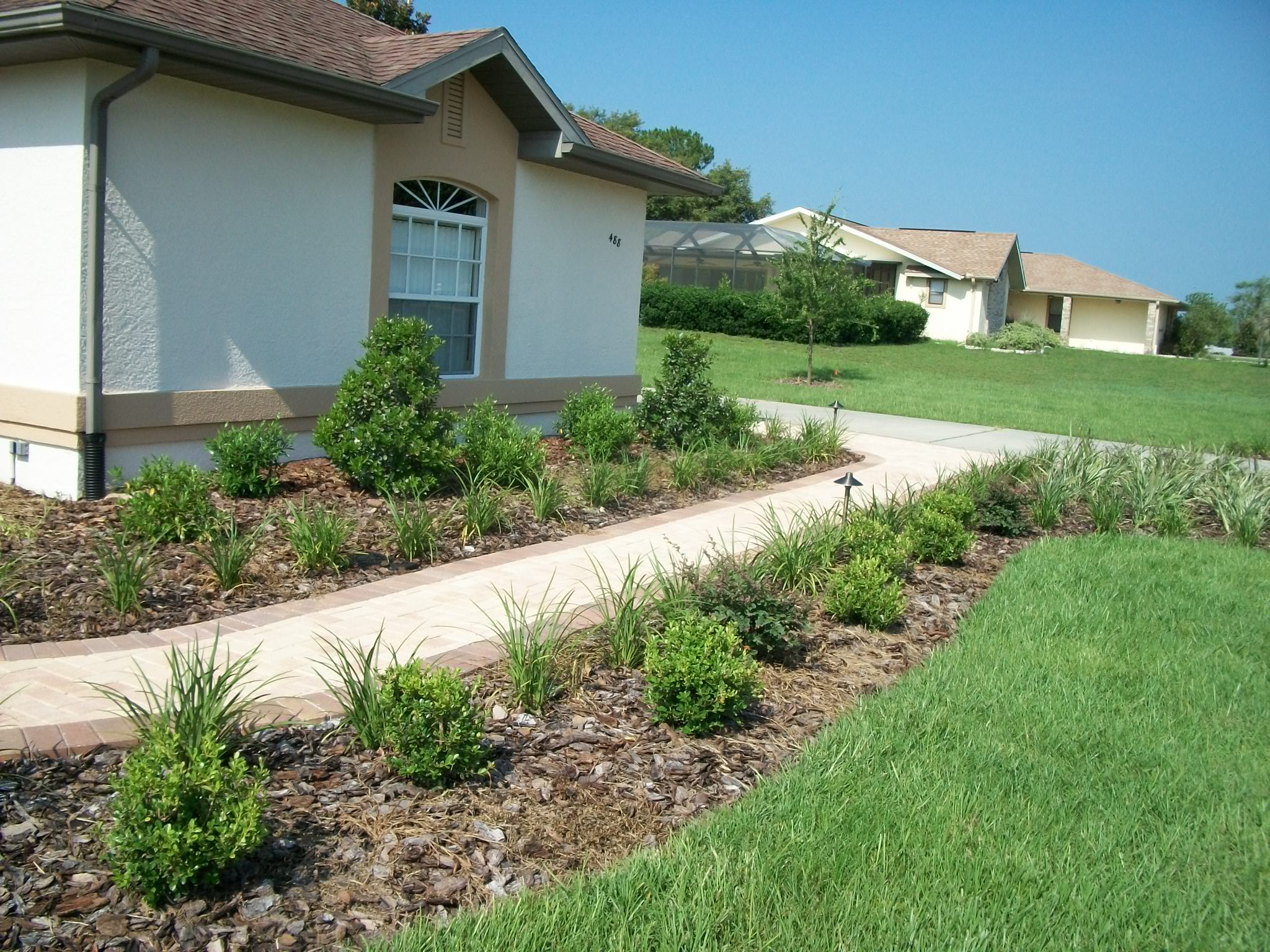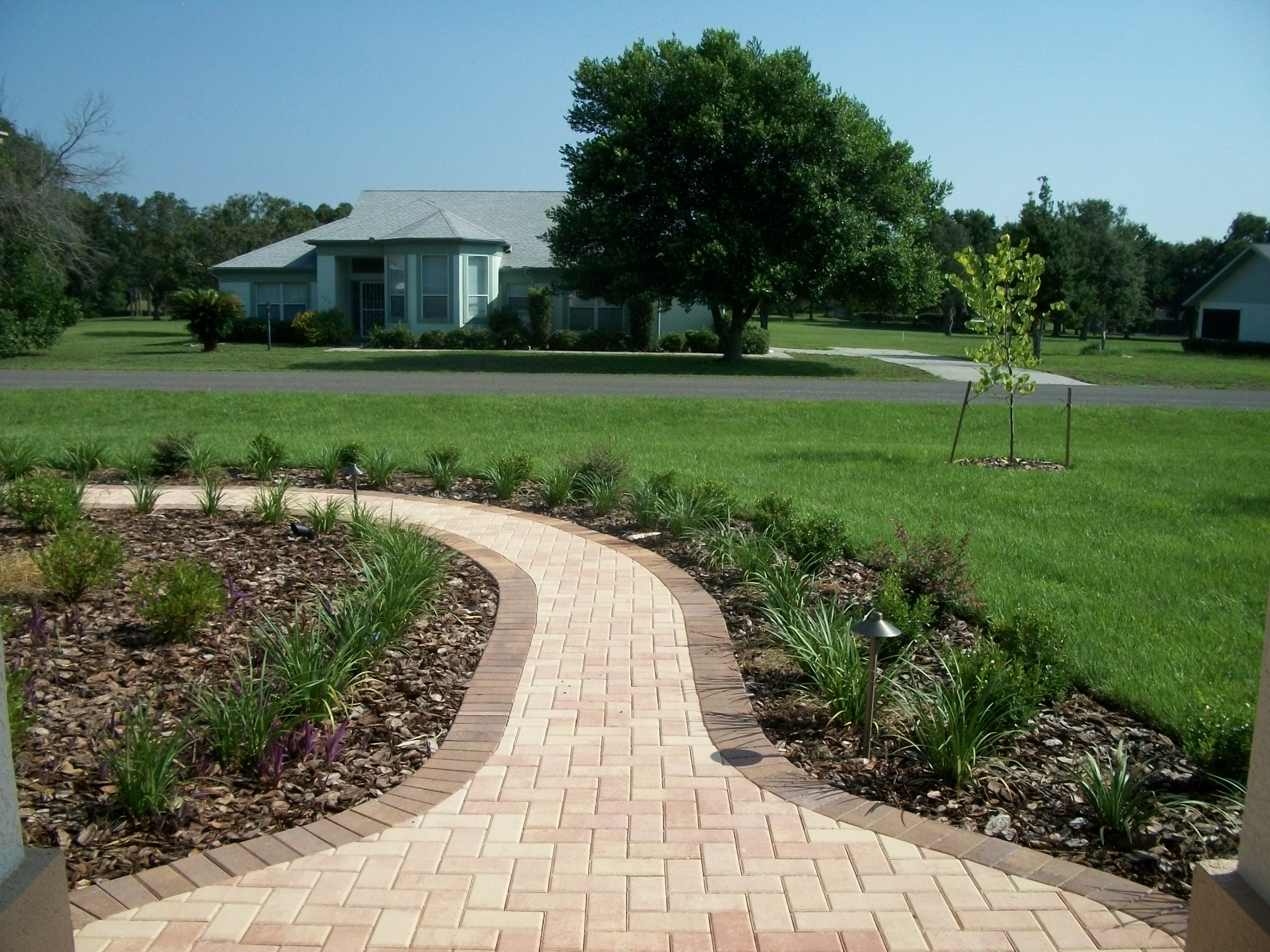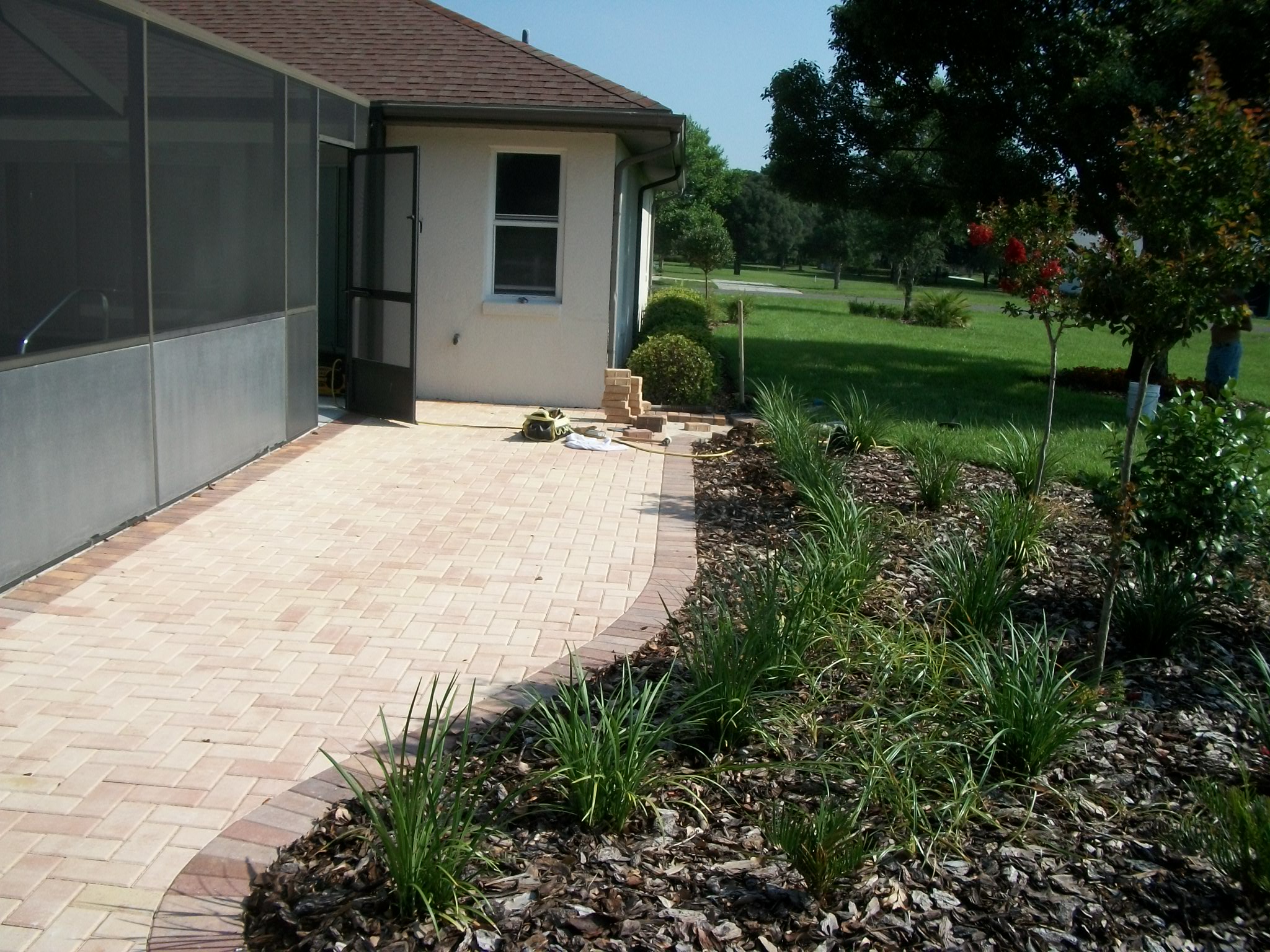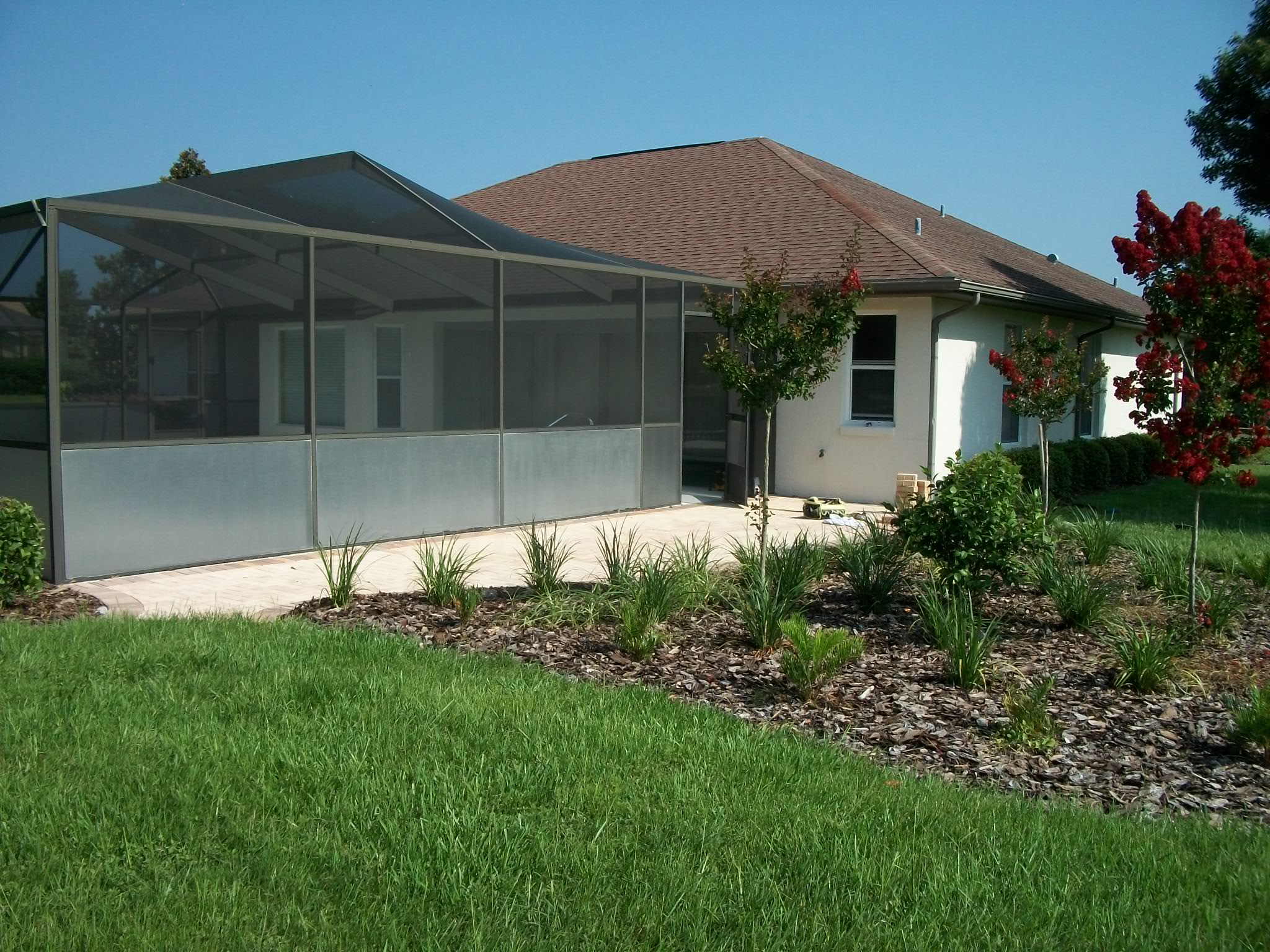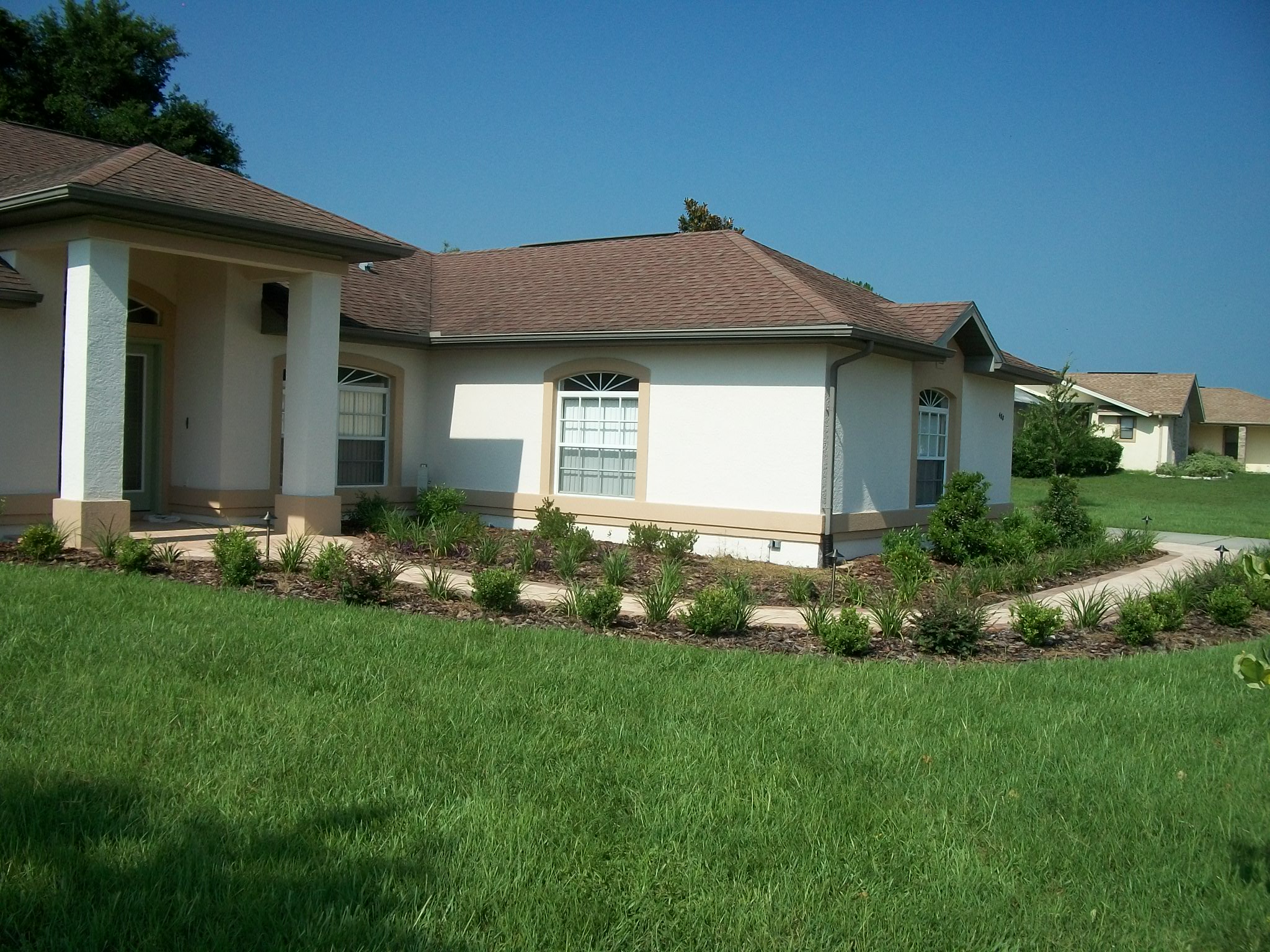 OK Guys! It's looking great out there, and Gordon Converse has pulled the neighborhood petition to have the yard condemned by the county!


Have a great summer and we will see you two birds in the fall!
Copyright © 2010 Progressive Home Design!
Call The House Doctor Now!
352-342-9911