Member of the Chamber of Commerce


Progressive Home Design is proud to support and be a Member of the Citrus County Chamber of Commerce. The Chamber works hard to help businesses to help themselves while advancing the interests of Citrus County which benefits all residents of our county.
Chamber Mission Statement:
The Citrus County Chamber of Commerce is an organization of businesses unified in efforts to advance the economic growth of the region, promote the interests of the business community, provide key leadership on key commerce issues and preserve the county's quality of life.
Click Here to Verify Our Membership in the Chamber!
Chamber Ribbon Cutting Ceremony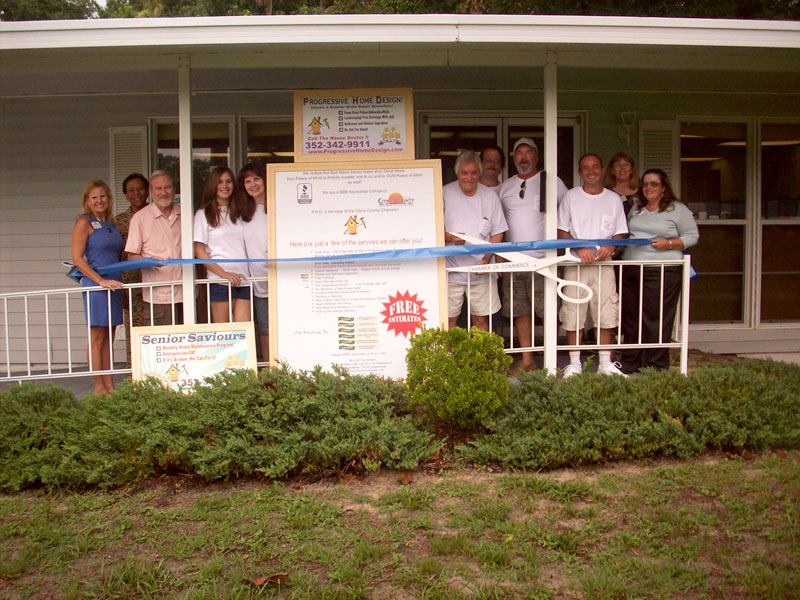 Copyright © 2009 Progressive Home Design!
Call The House Doctor Now!
352-342-9911