Current Jobs In Progress!

Pridemore I- Driveway and Sidewalk Job
Hi Jean!!!!
Jean lives next door to Charlie and Fern. On this page I will show you the Driveway and Sidewalk, but we will also be doing Jean's Pool Deck and Lanai also. She liked Pat DeHart's pool deck so well that Jean and Fern decided to have special order the double Capitals for Jean's too.

What can I say about Jean? jean's kind of special to me. She worked her whole career in the Bell system before retiring to Florida. She is in every sense of the word a self made woman. Unfortunately, she developed a lung problem a few years back and has to be on oxygen 24/7.
While she has to stay in quite a bit,.... she still manages to get out to stores, and has her hair done every Saturday!

We love you Jean!

Before, During and After Pictures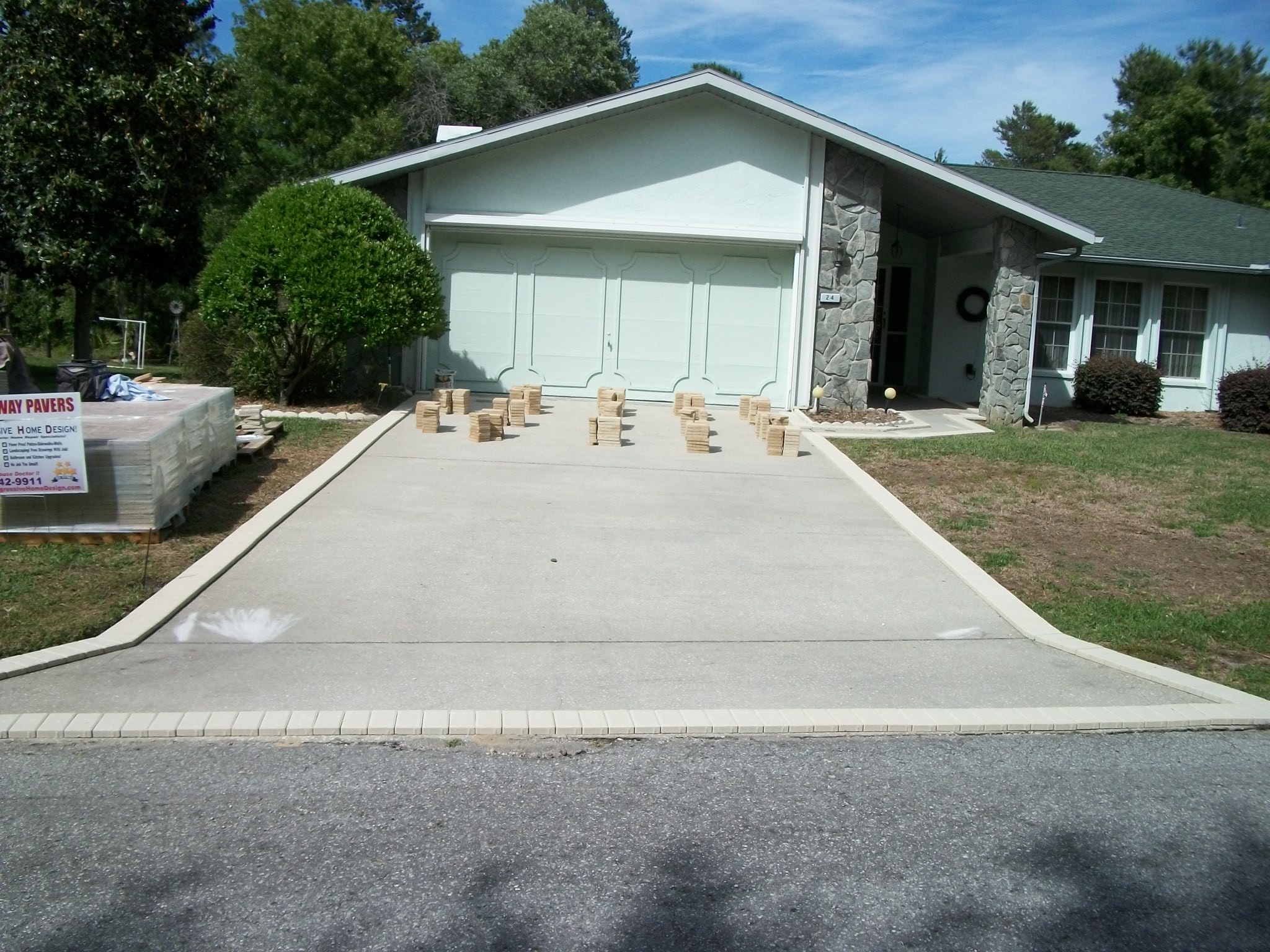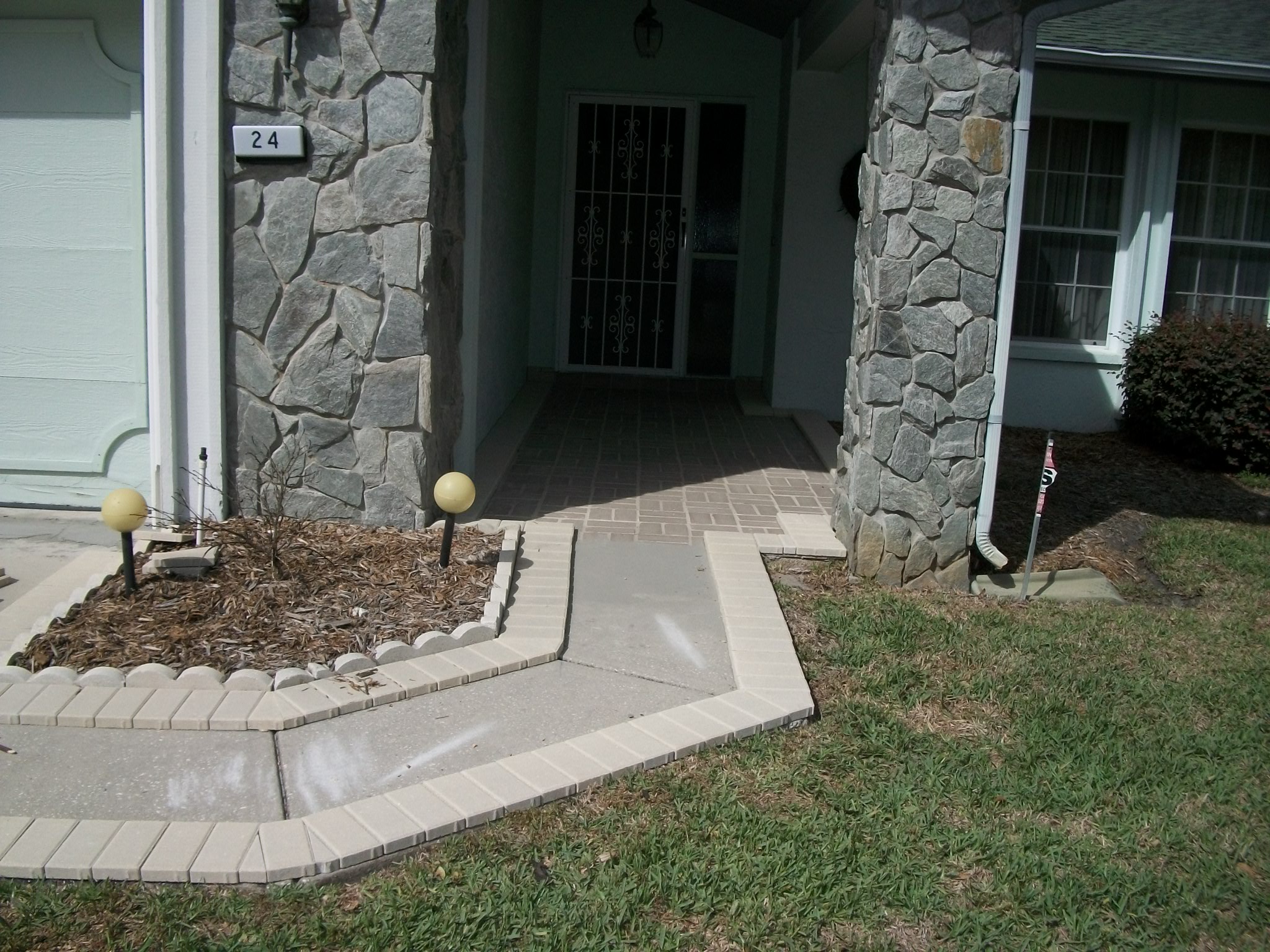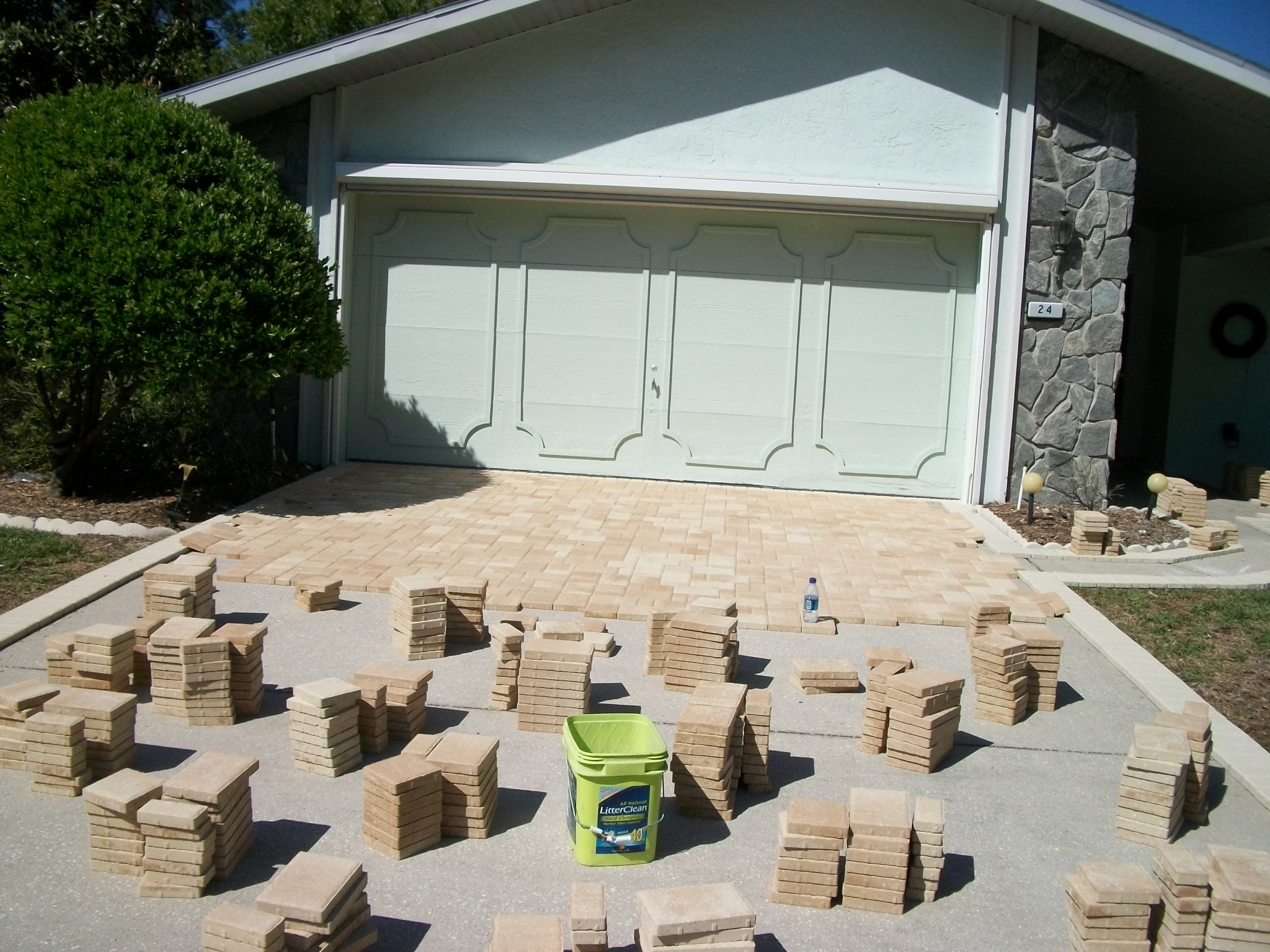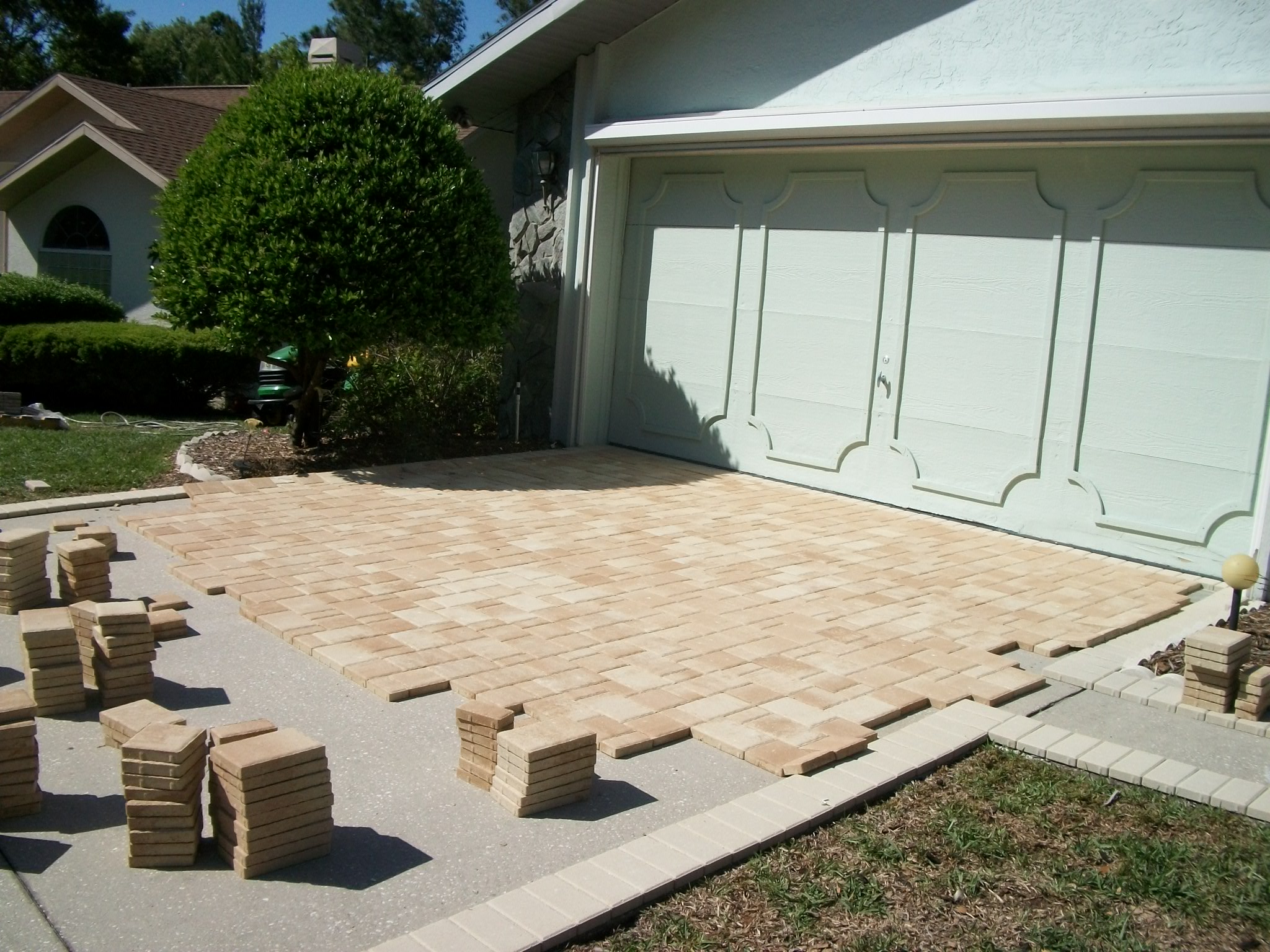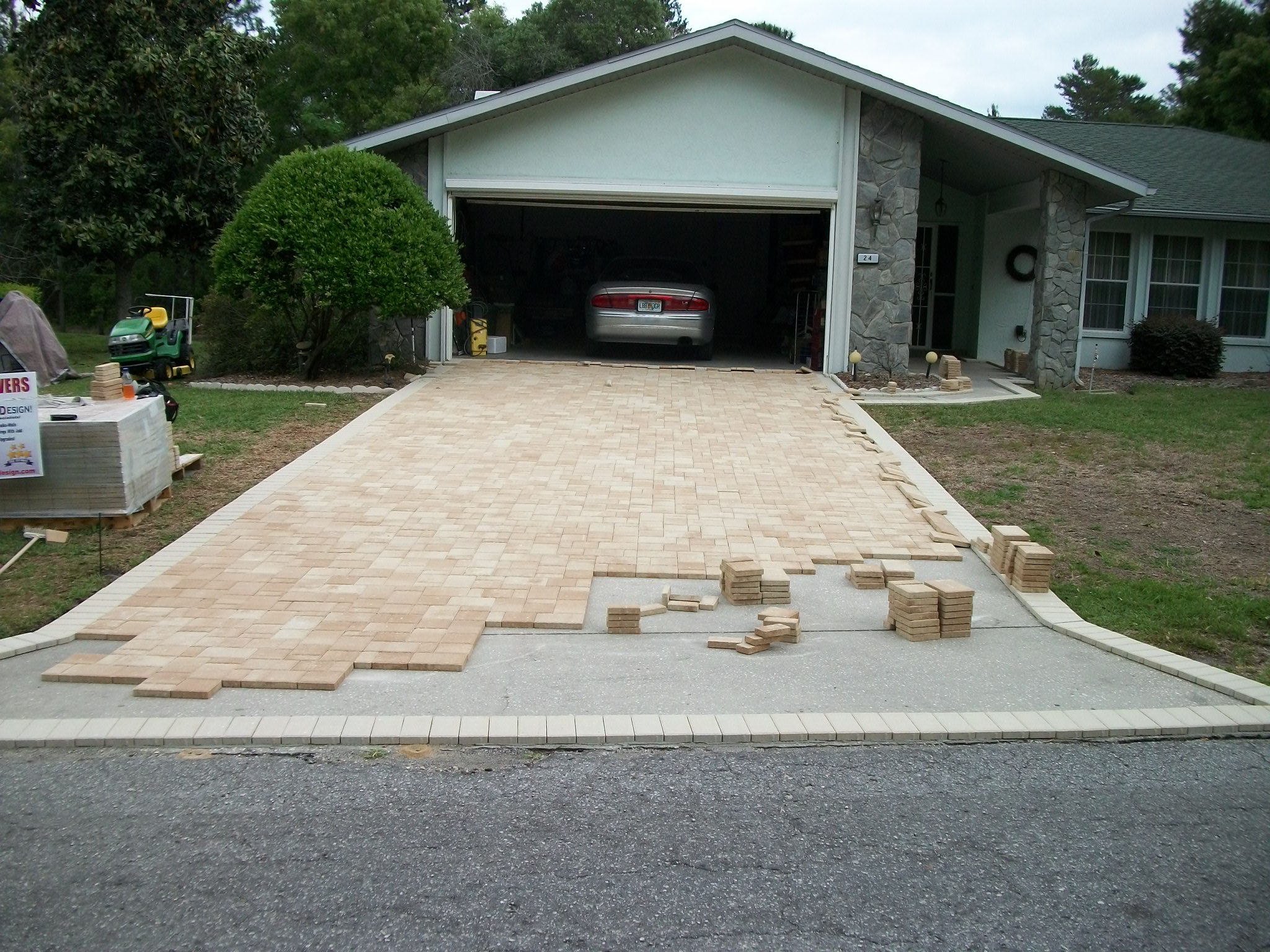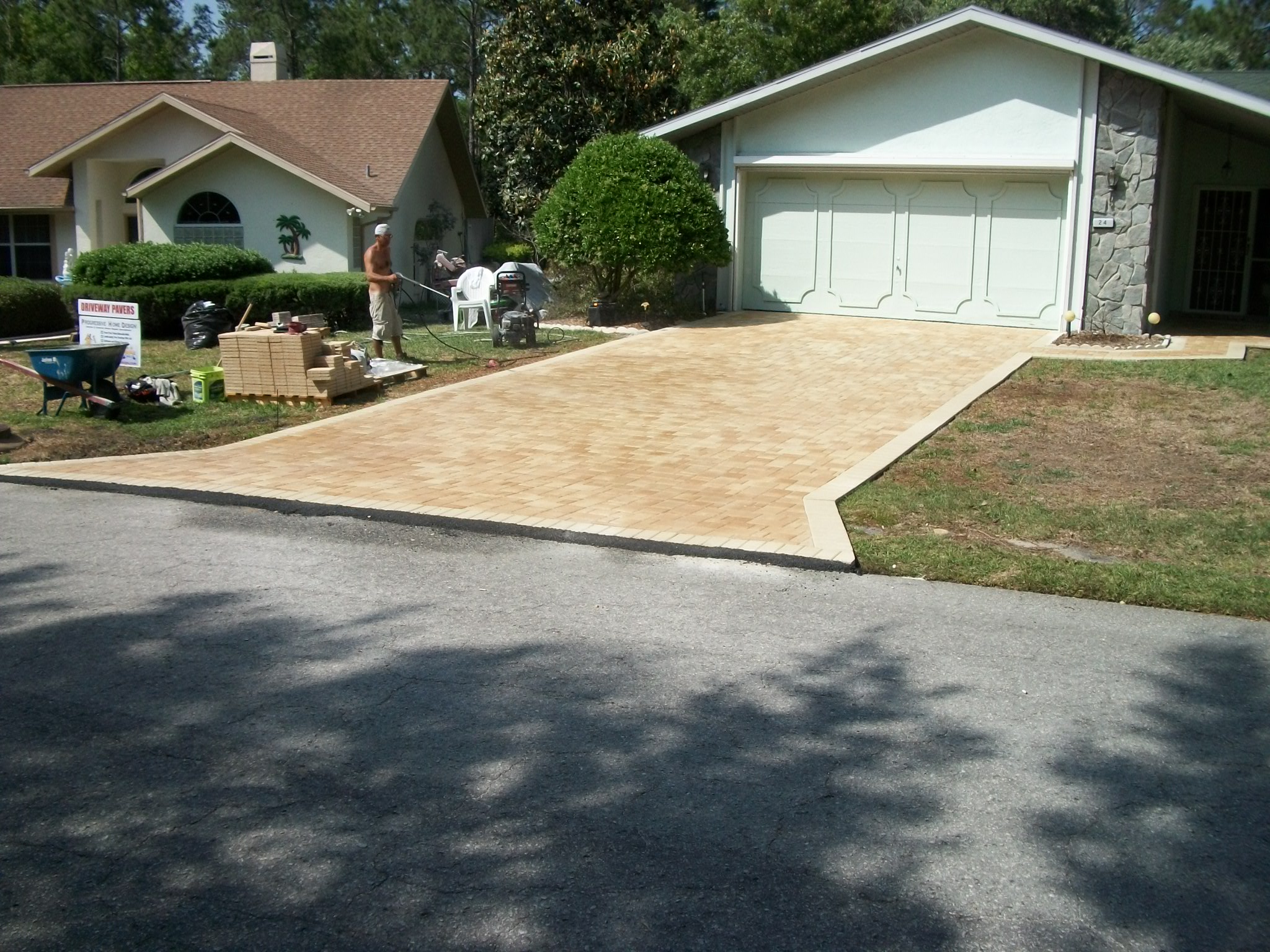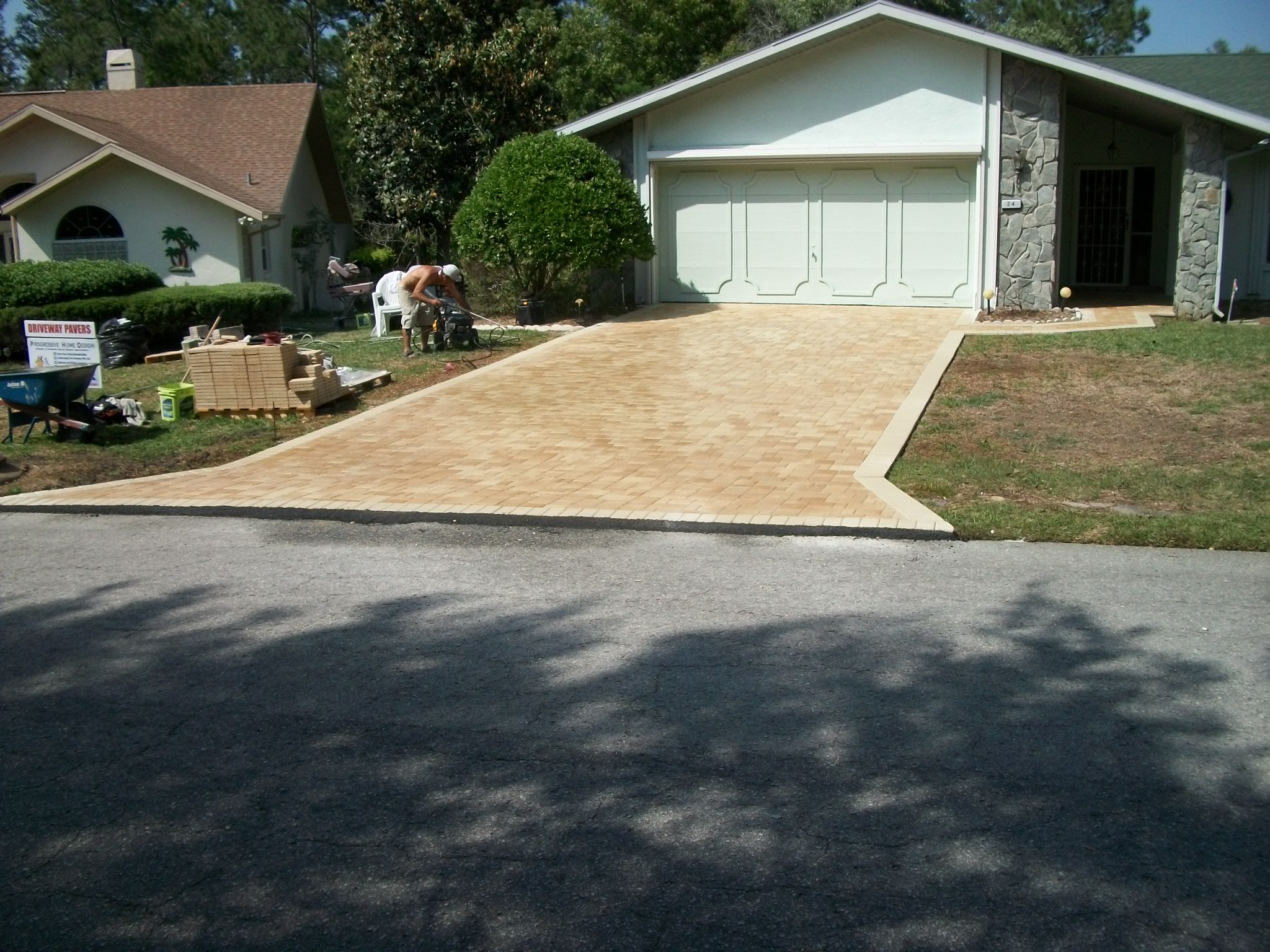 Jean went the cream/beige color for the Driveway. It turned out sharp!
Although you can't see it much in the picture, we installed a dry well, and lowered the grade of the lawn on the left side of the driveway.
Water was always standing on the left side, so dirt would also accumulate there. Now the water should easily drain off of the driveway, and into the dry well solving that little problem.
Jean thanks choosing P.H.D. to work for you, and we will see you soon for the Pool Deck and Lanai!!!
Copyright © 2010 Progressive Home Design!
Call The House Doctor Now!
352-342-9911