Current Jobs In Progress!

Morelli Job

Hej, hejsan, (Hi in Swedish), Heike!
This is our first Swedish customer!


This was just a small job, but it really turned out nice, so I wanted to include it in this section of the website!


The Morelli's have a beautiful back yard, and they needed a nice place to sit outside. So we capped off one sprinkler head, moved another one, busted out a concrete stoop, and made them a a nice 10 X 15 foot patio.
Heike is already figuring out what furniture she wants to buy for the patio!

Also, Heike turned me onto a great Swedish Christmas Drink if you guys are interested. It's called "GLOGG". A Hot SPICED Wine.
Use Port wine, brandy and a cinnamon stick, or any other spices you like, served hot.

Glögg, pronounced glooog, is a high-octane, mulled wine, which is to say it is made with a potpourri of spices and all three of the above: Claret (red wine), port, and brandy. Because it is served warm it is especially popular around Christmas. It is the perfect cold-weather drink, warming the body and soul from the inside out.
Before Picture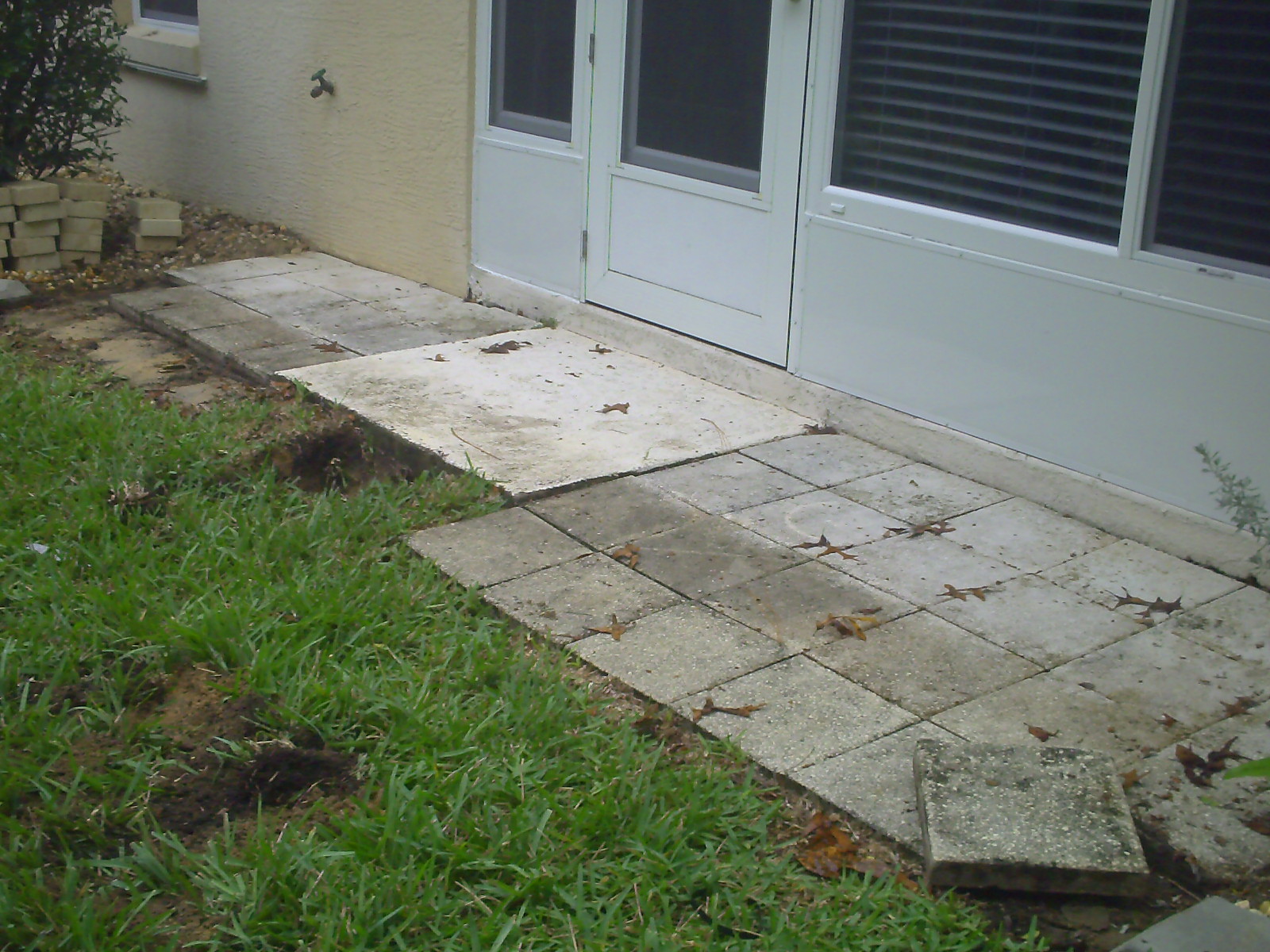 After Picture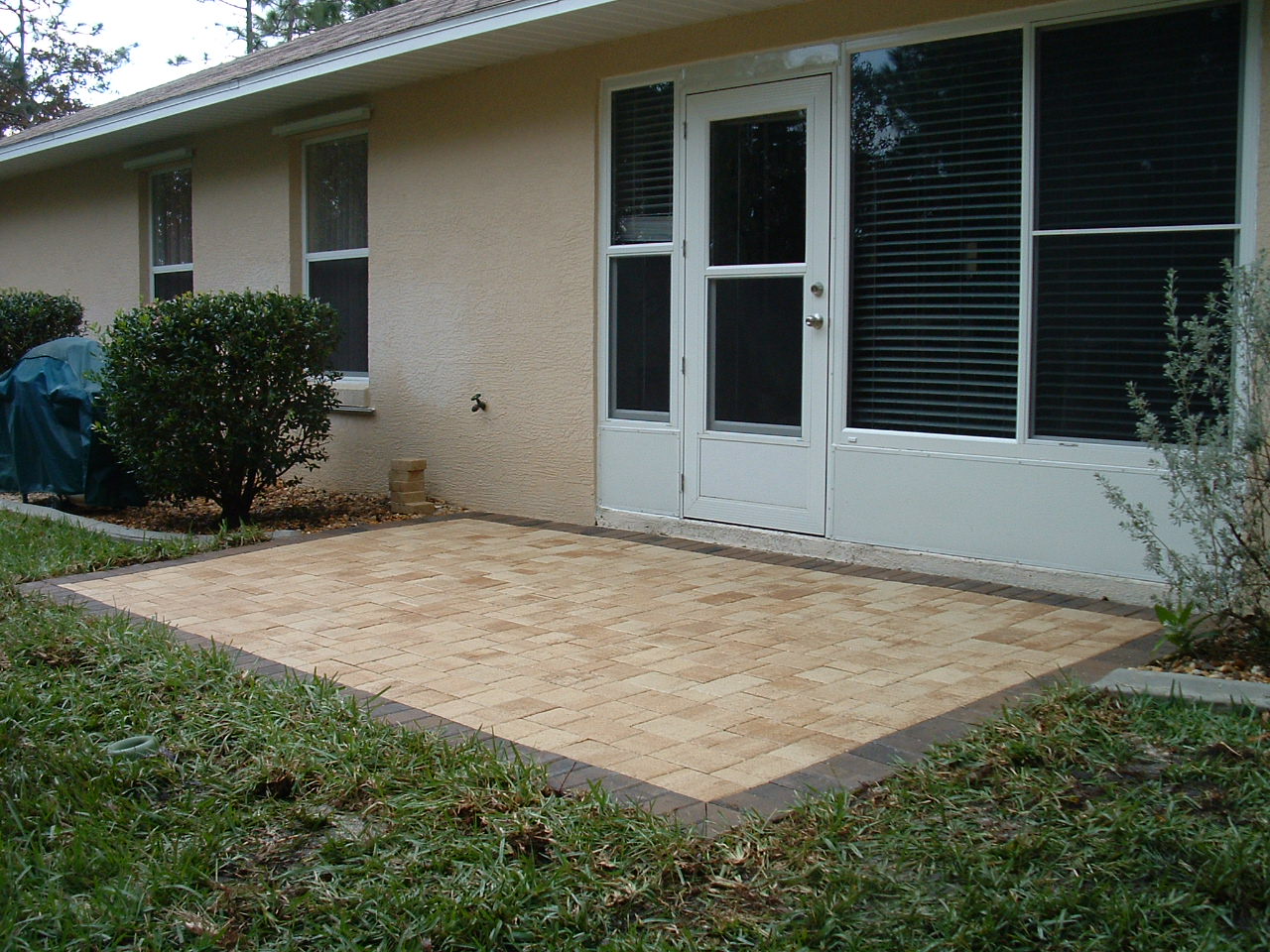 How We Got There Pictures
.
Dug it all up, Shot the grade so the water flows away from the house, then put the screening base in, and compacted it all down tight!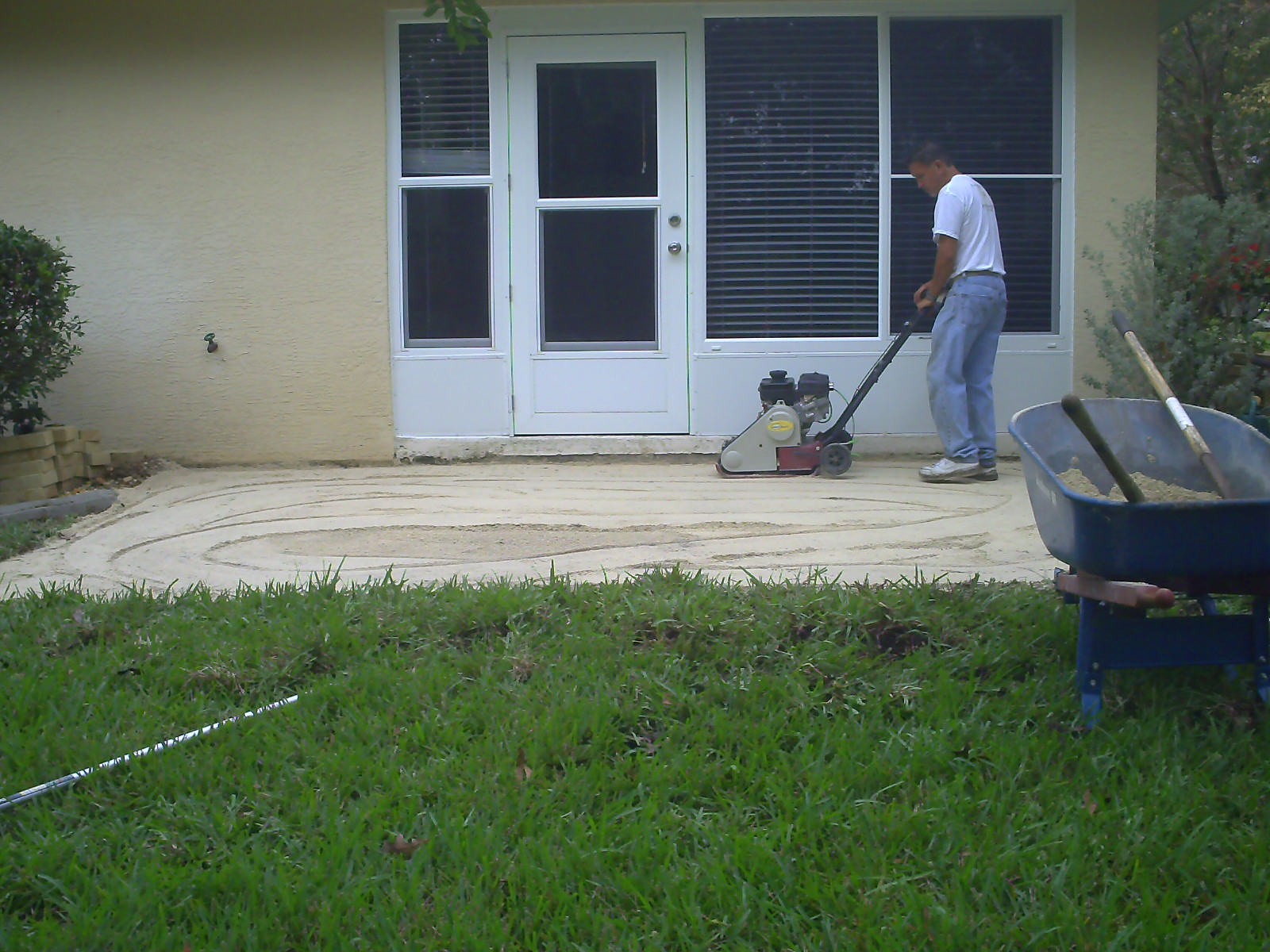 Laying the bricks!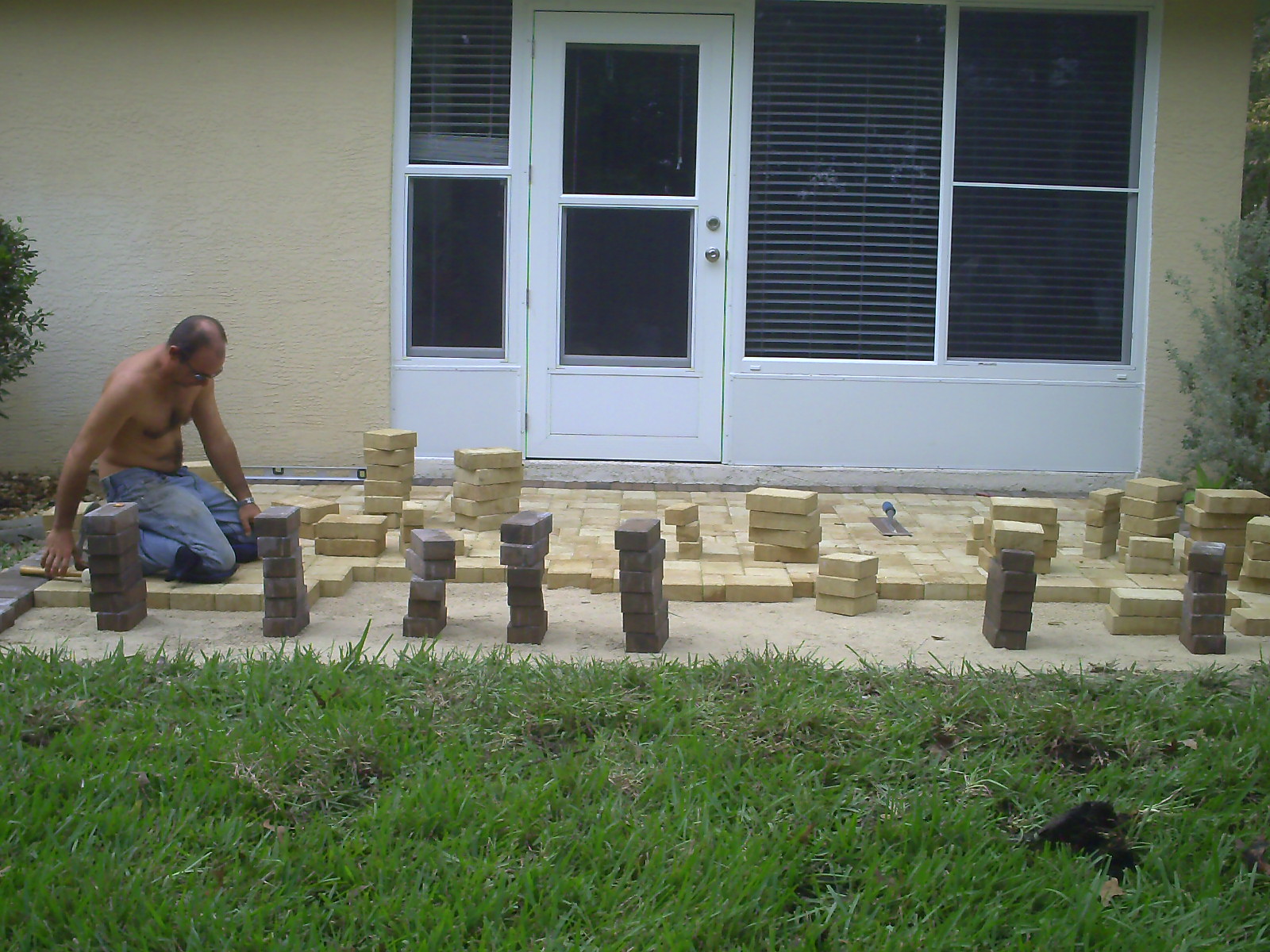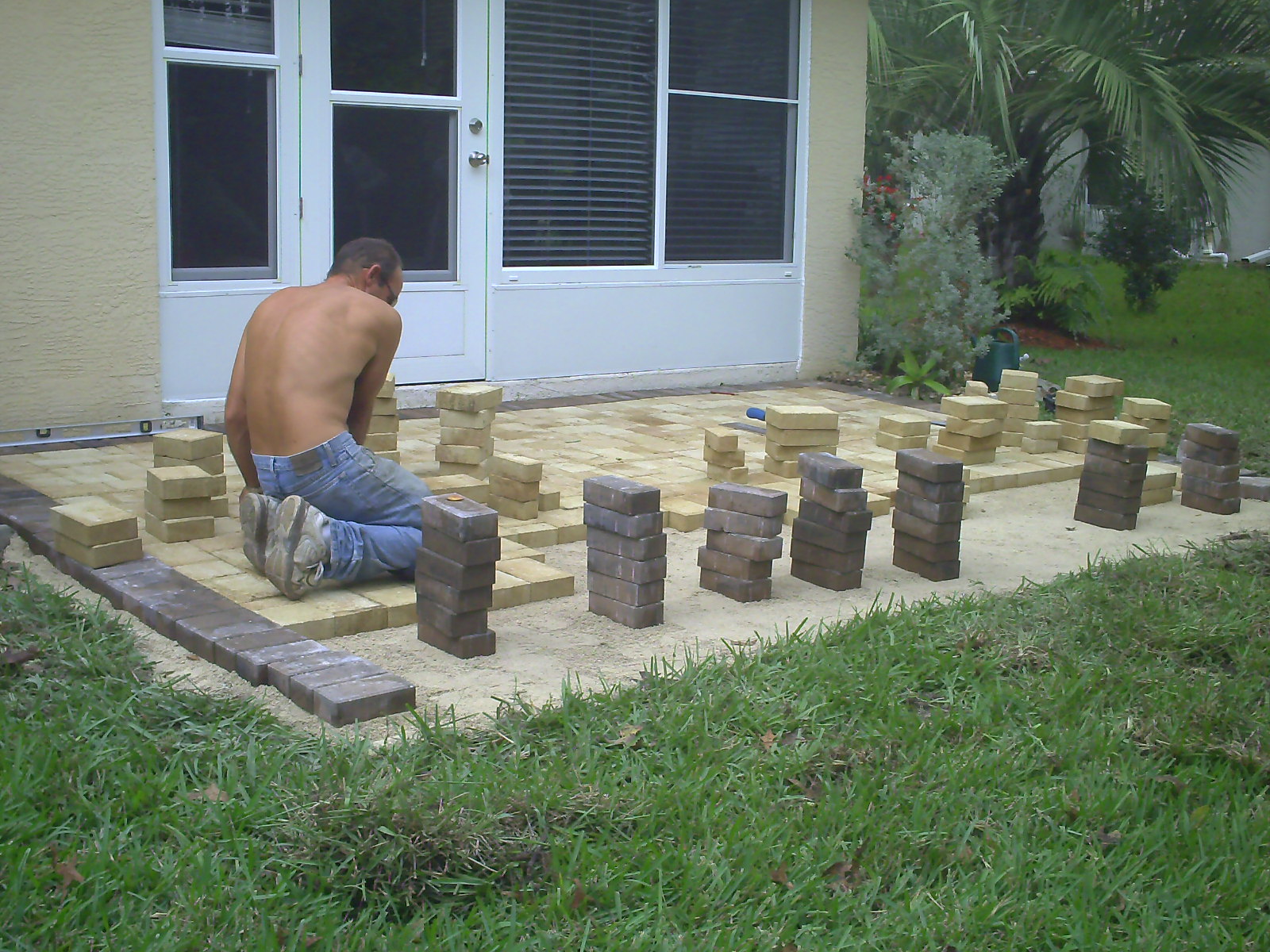 Cemented the outer edges all in, replaced the sod all around, and here's what we wind up with!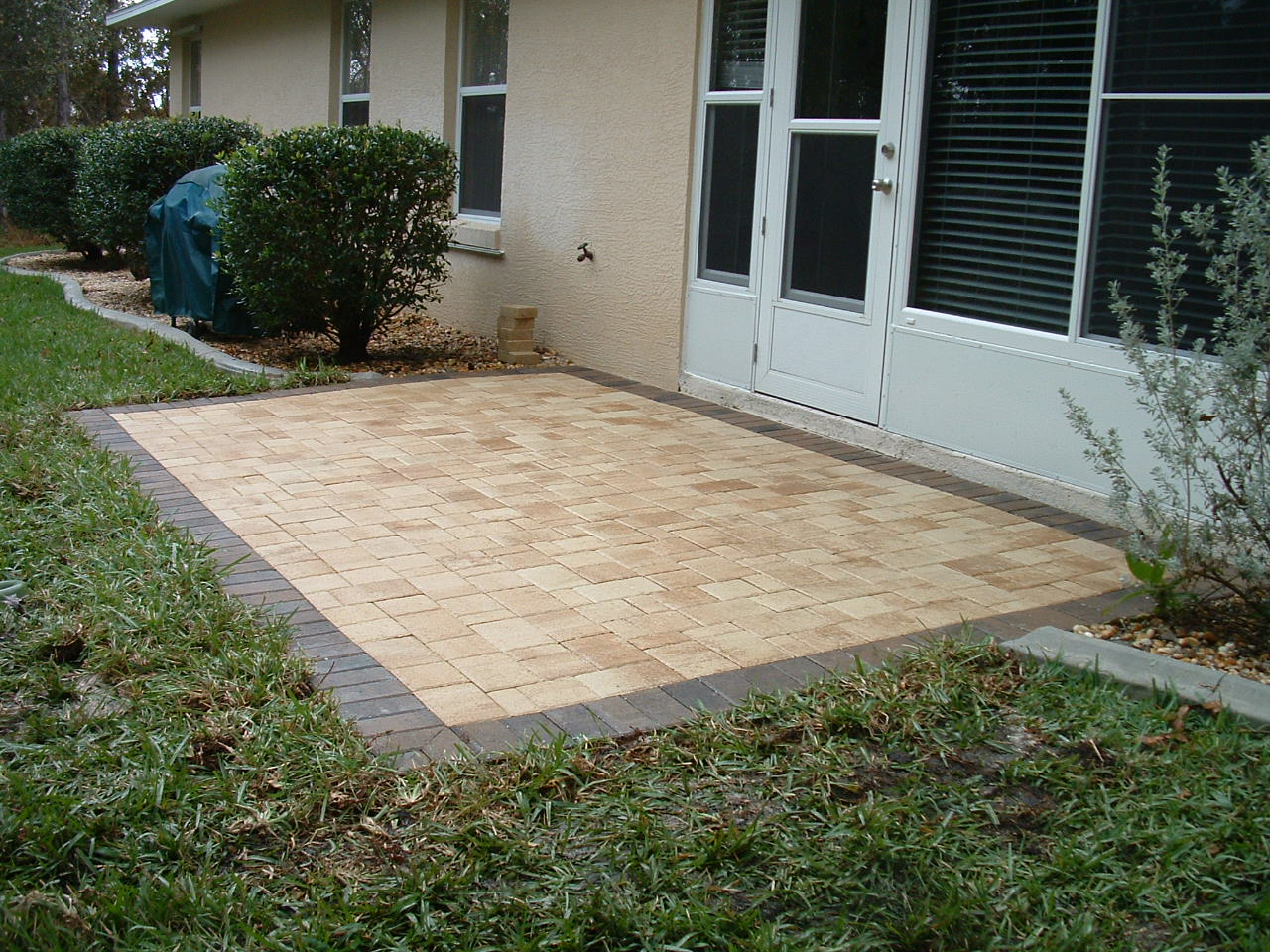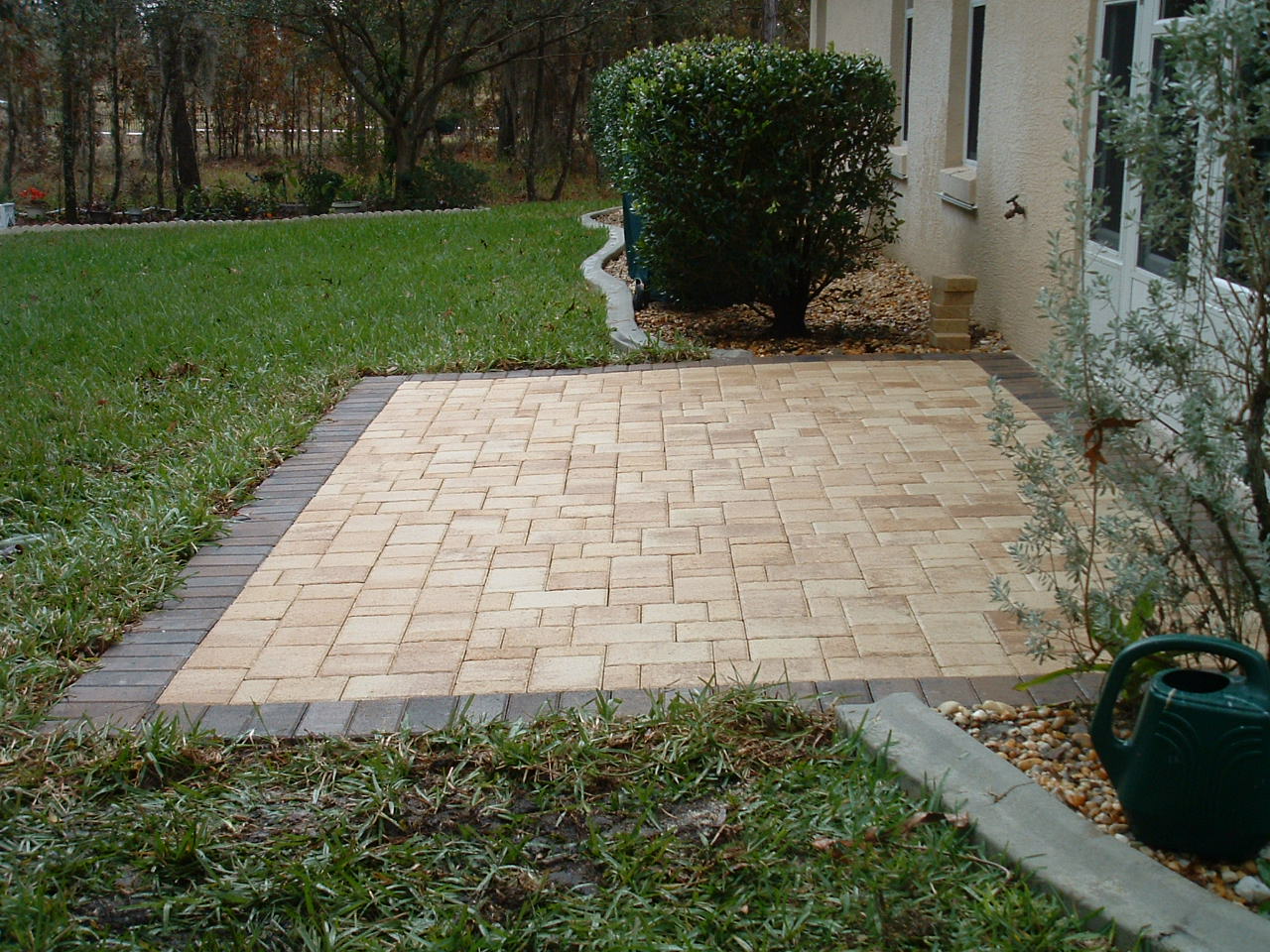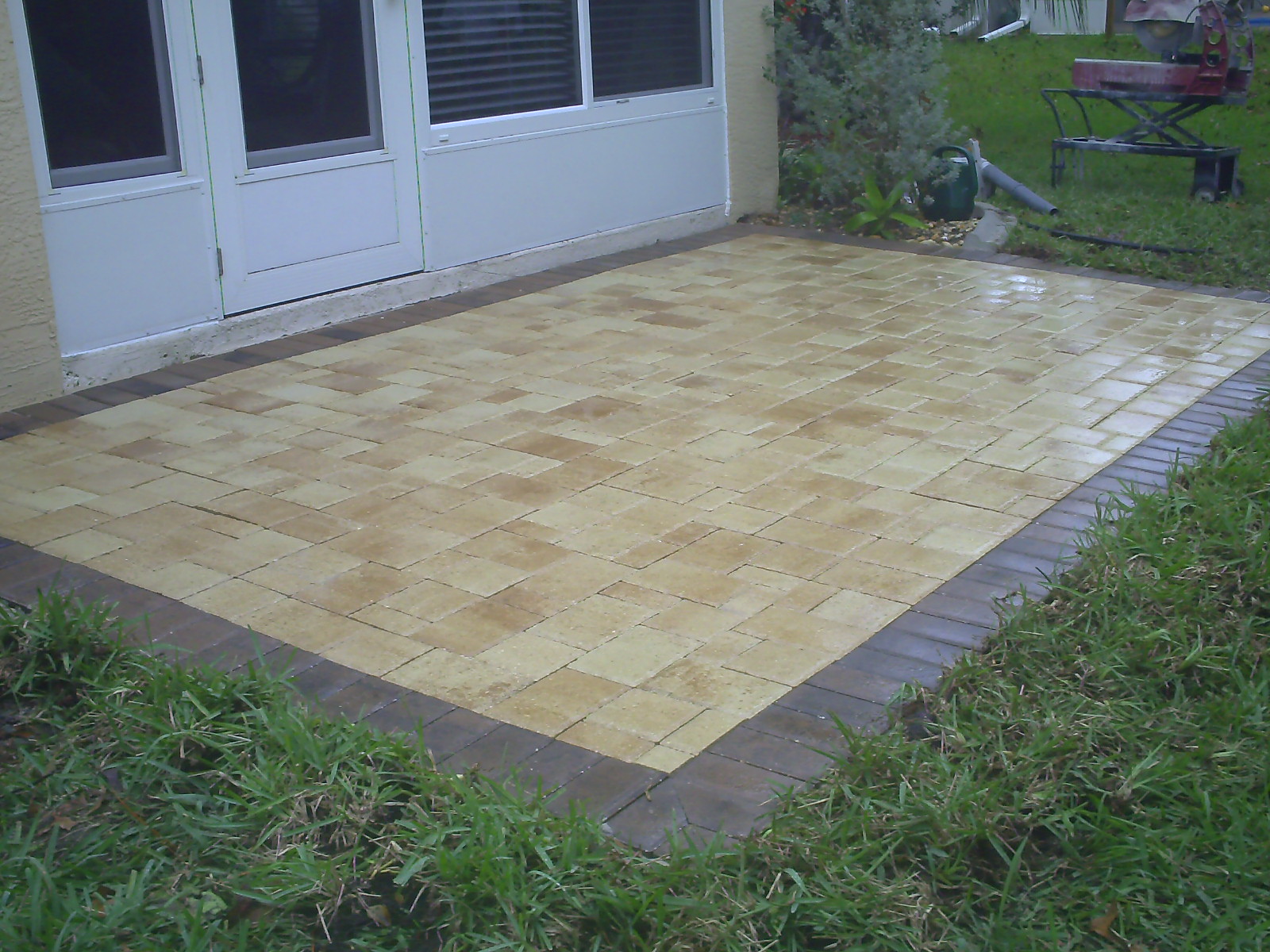 As always! Thanks for the work, Heike, and trusting us to do your patio!
We'll be back next year to do the driveway!

Copyright © 2009 Progressive Home Design!
Call The House Doctor Now!
352-342-9911