Current Jobs In Progress!

Meloni Job!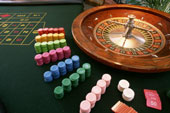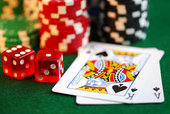 OK folks! I'm giving you all fair warning!
DO NOT GAMBLE against this man!


Joe was in the Casino Biz for almost 30 years up in Atlantic City! He is a degreed mathematician, and started almost 30 years ago as a dealer.
He eventually became a Pit Boss, and wound up his career as the Boss of the Pit Bosses!
He can run numbers through his head so fast it's scary, and keep track of how much everyone has bet, won and lost at the same time!

Sadly, Joe lost his wife a few years back, and he decided to go ahead and retire to Florida. He's got a real nice home on a canal down in Weekie Wachee. He loves to kayak, go biking, and has a couple of boats for fishing, or just cruising around the gulf in.
A Super nice, and fun guy to be around.


OK, time for some pictures. We are putting in a large sidewalk and patio along the side and back of the house. We are also putting in some vinyl fencing on both sides so his dogs can have a good place to run around in.
And finally, the house is on stilts, so we are enclosing some of that area and turning it into a nice lanai for Joe and his daughter.
Before Pictures
Started on the side digging everything out, and getting it all ready for base and compacting. Sounds easy enough right?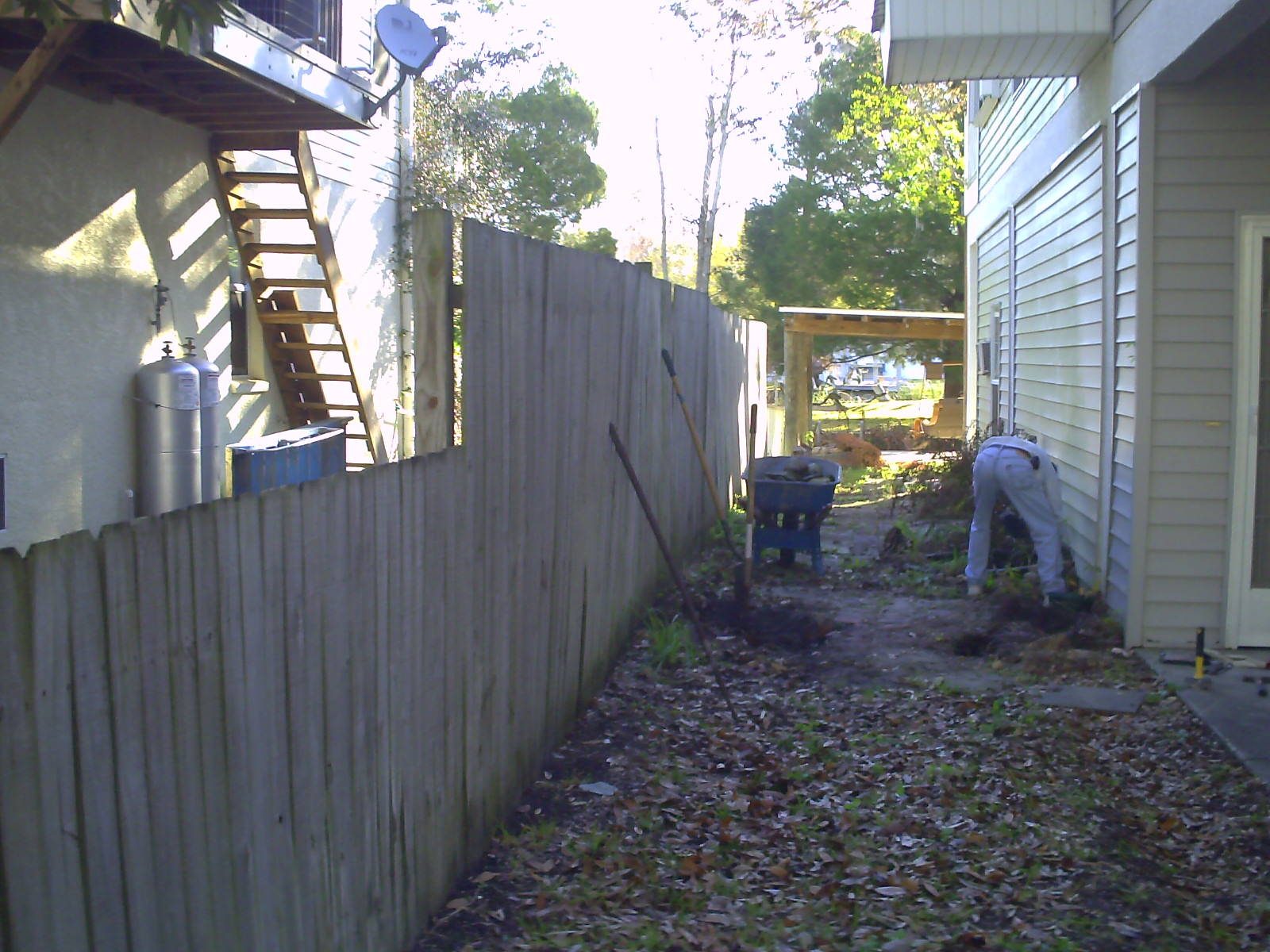 During Pictures
But NO,.... we hit ROOT CITY! Everywhere we are putting the sidewalk and patio in had roots galore about 2 inches under the grass.
See that big one in the picture? That's not a limb, that part of a root!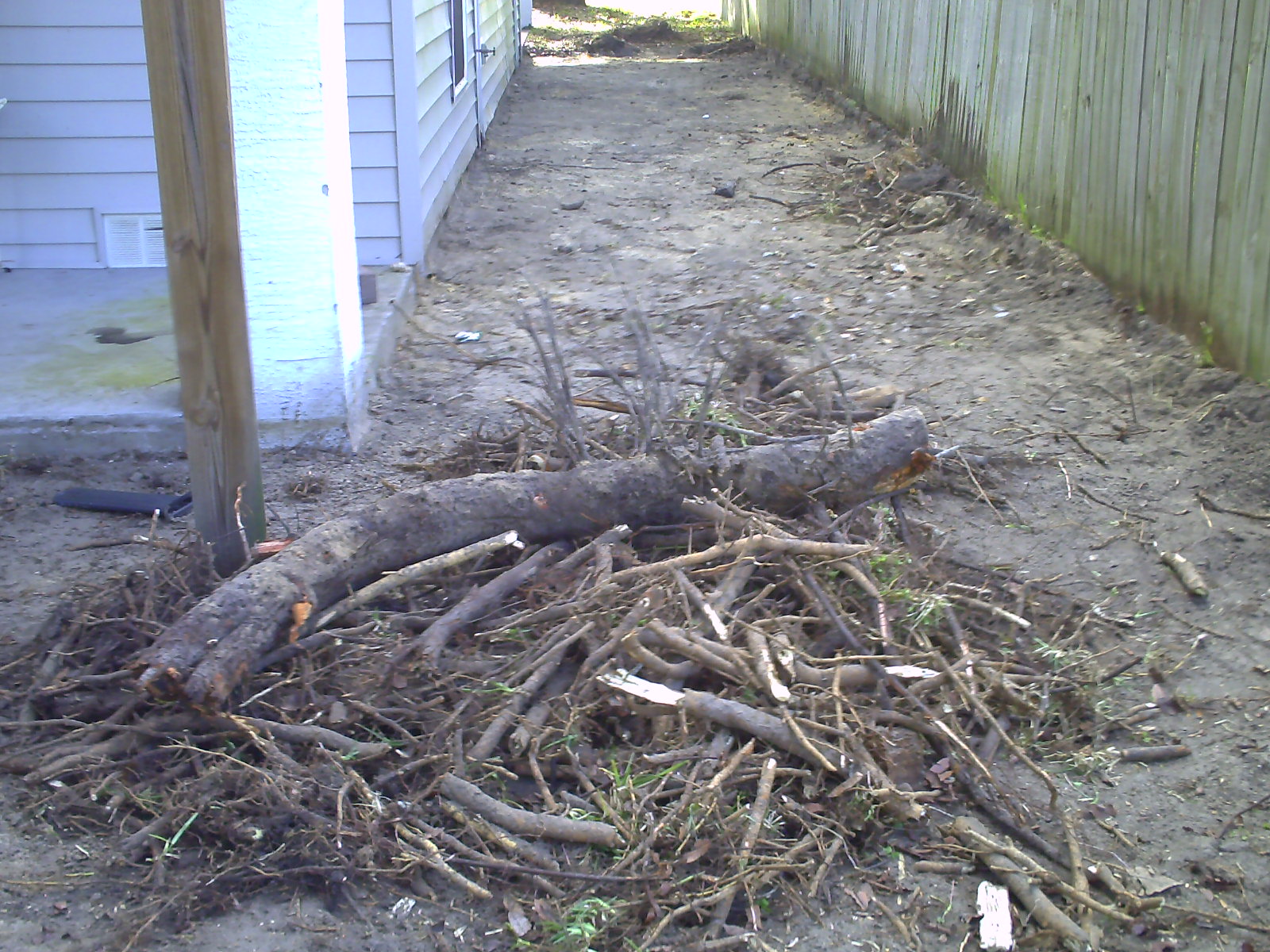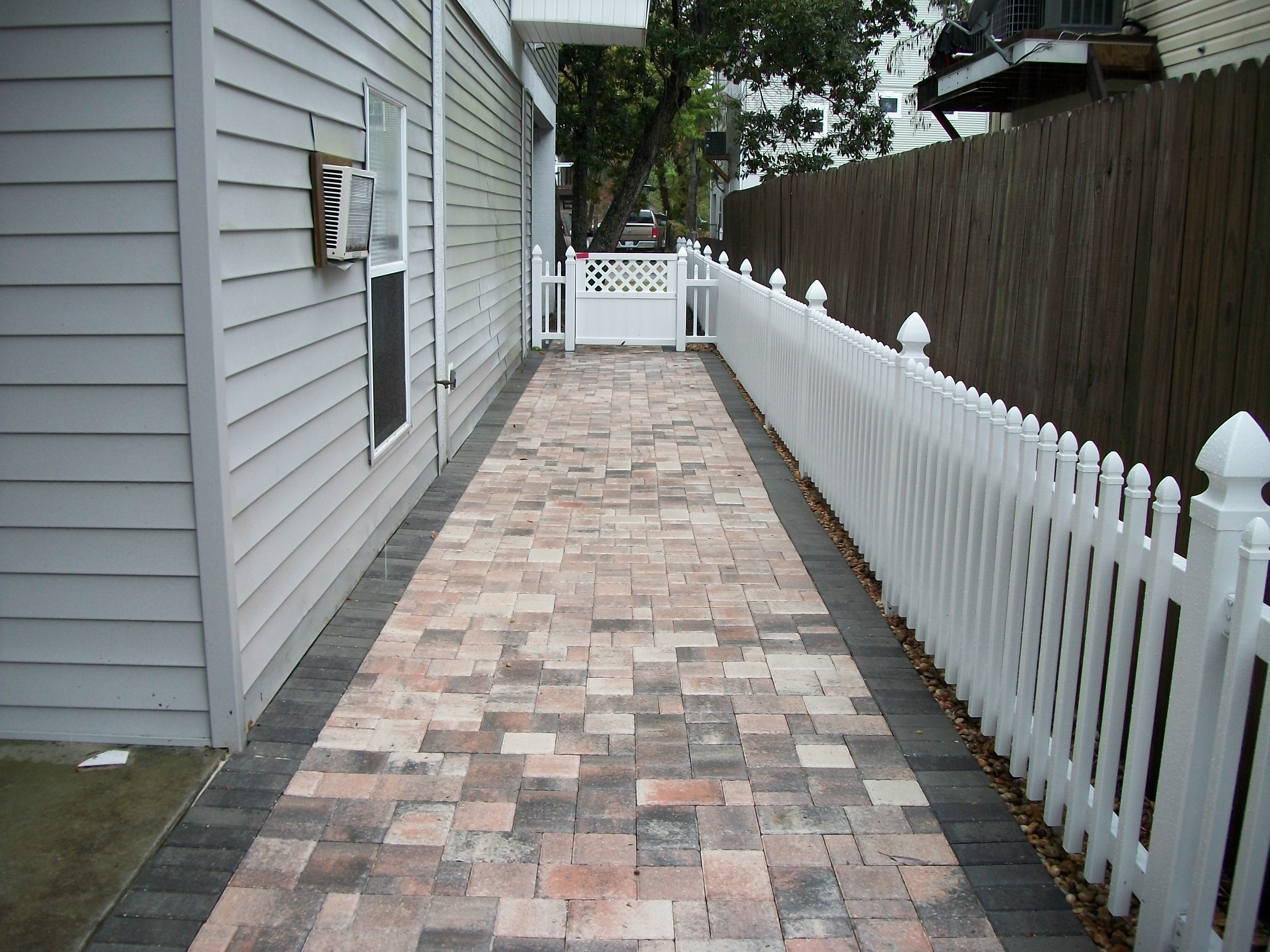 After about two and half days of digging, axing, and chain sawing roots out, we were finally ready for the base.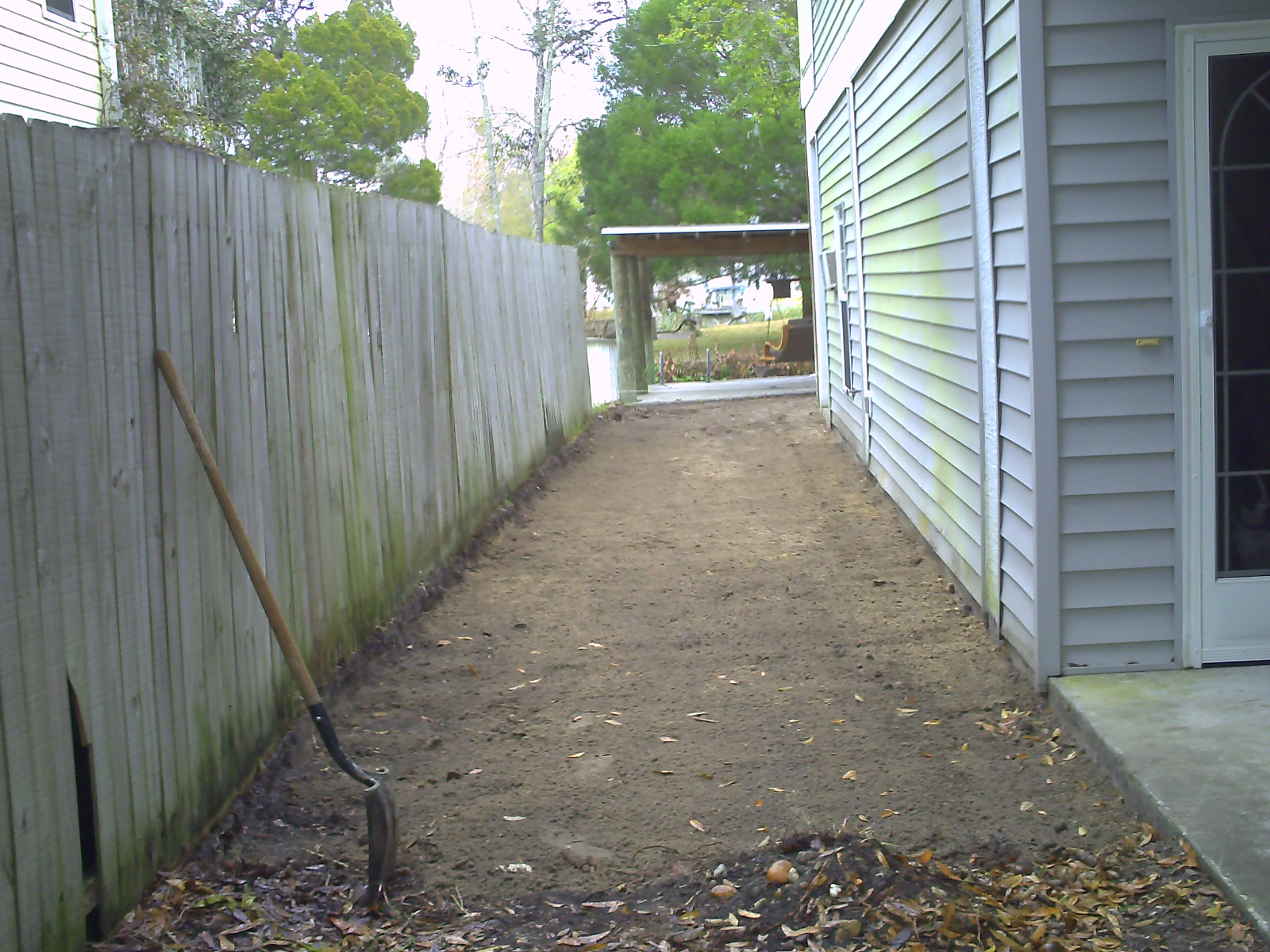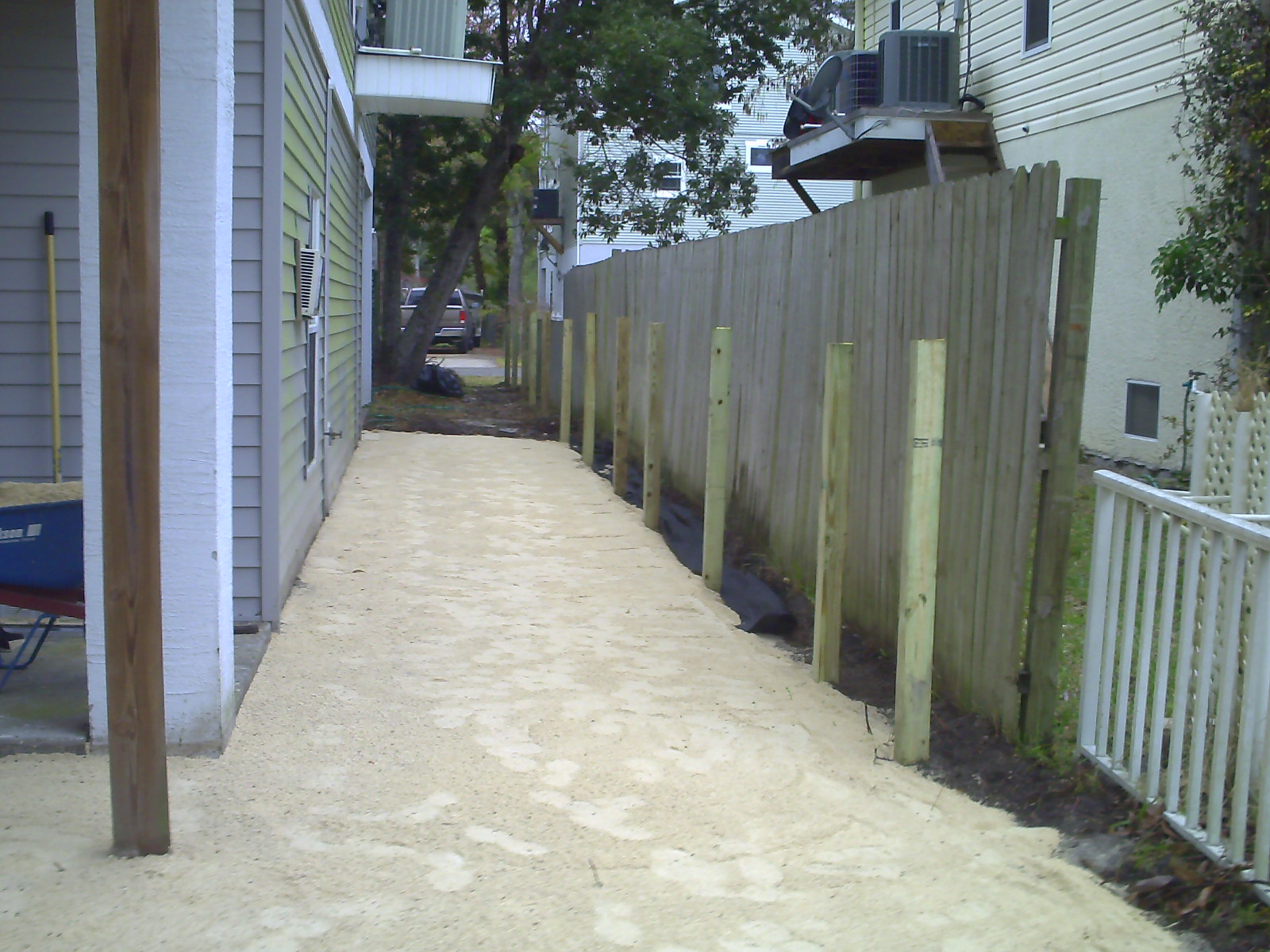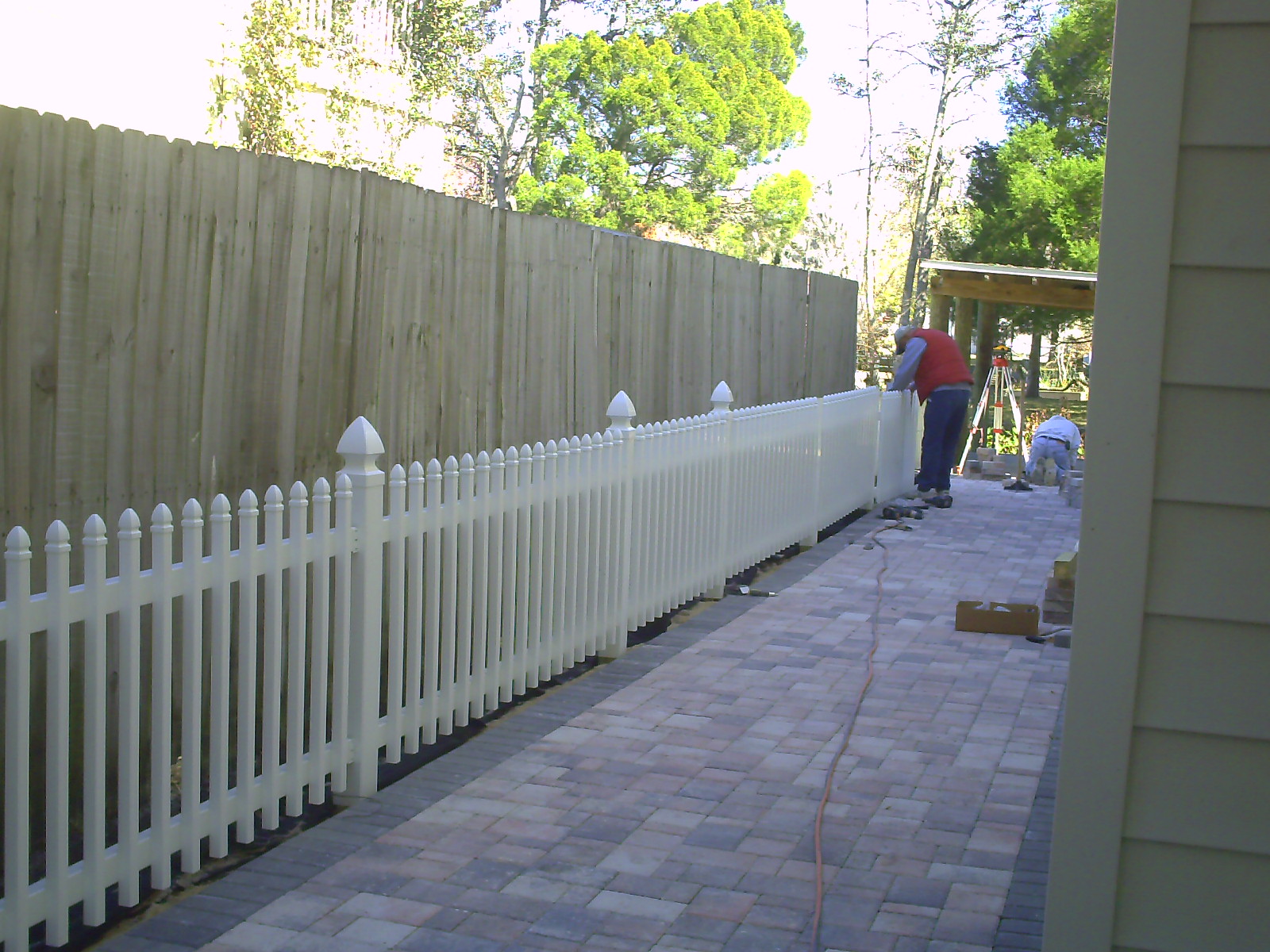 There will be a gate at the corner of the house, and a small sidewalk from the gate leading to the driveway!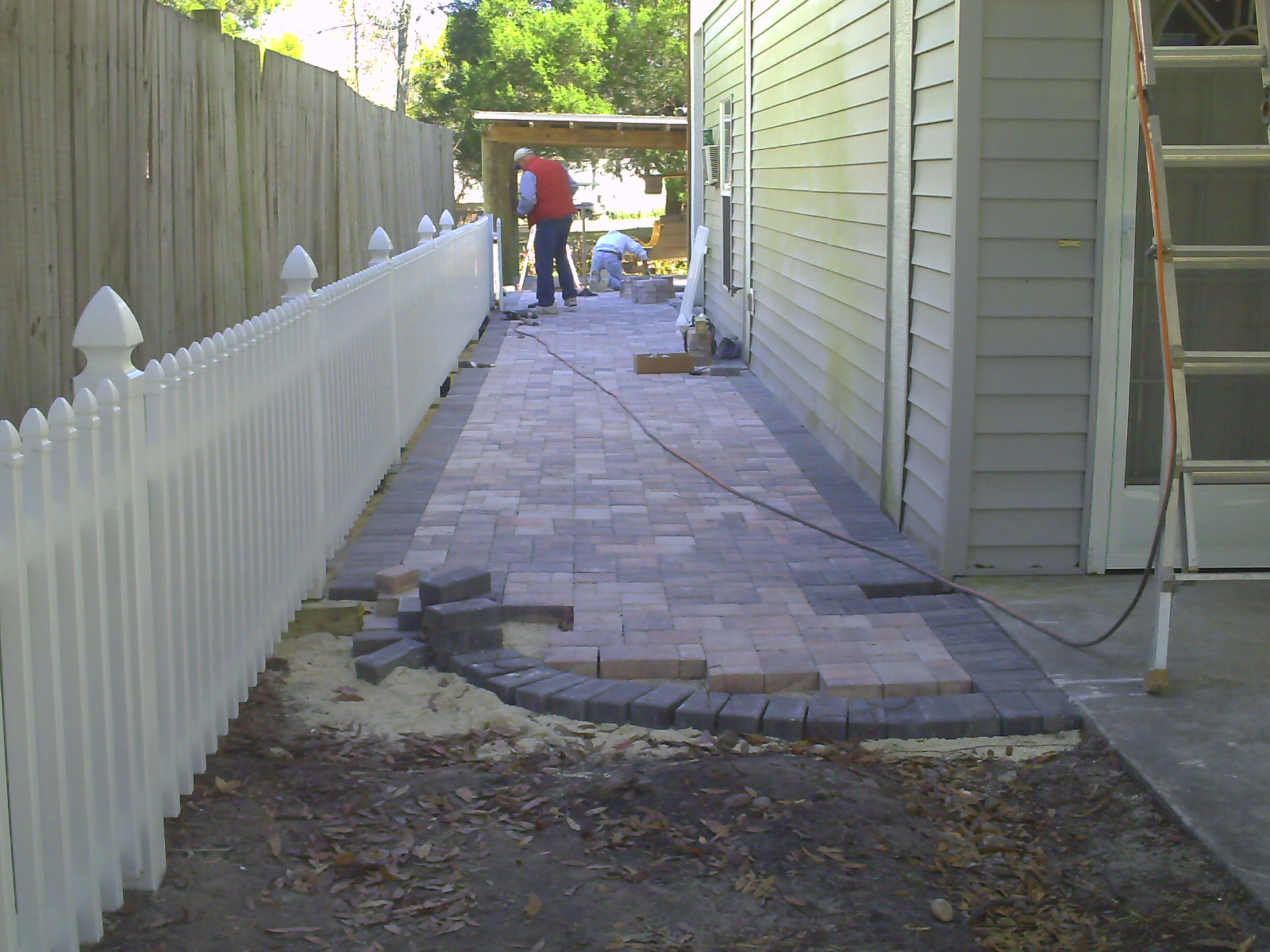 I Just heard that TODAY, March 1st is Joe's Birthday! Happy Birthday Joe from all of us at P.H.D.!!!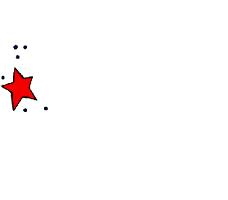 I just have one question Joe!
Do they make powerful enough calculators that can tabulate
how old you are?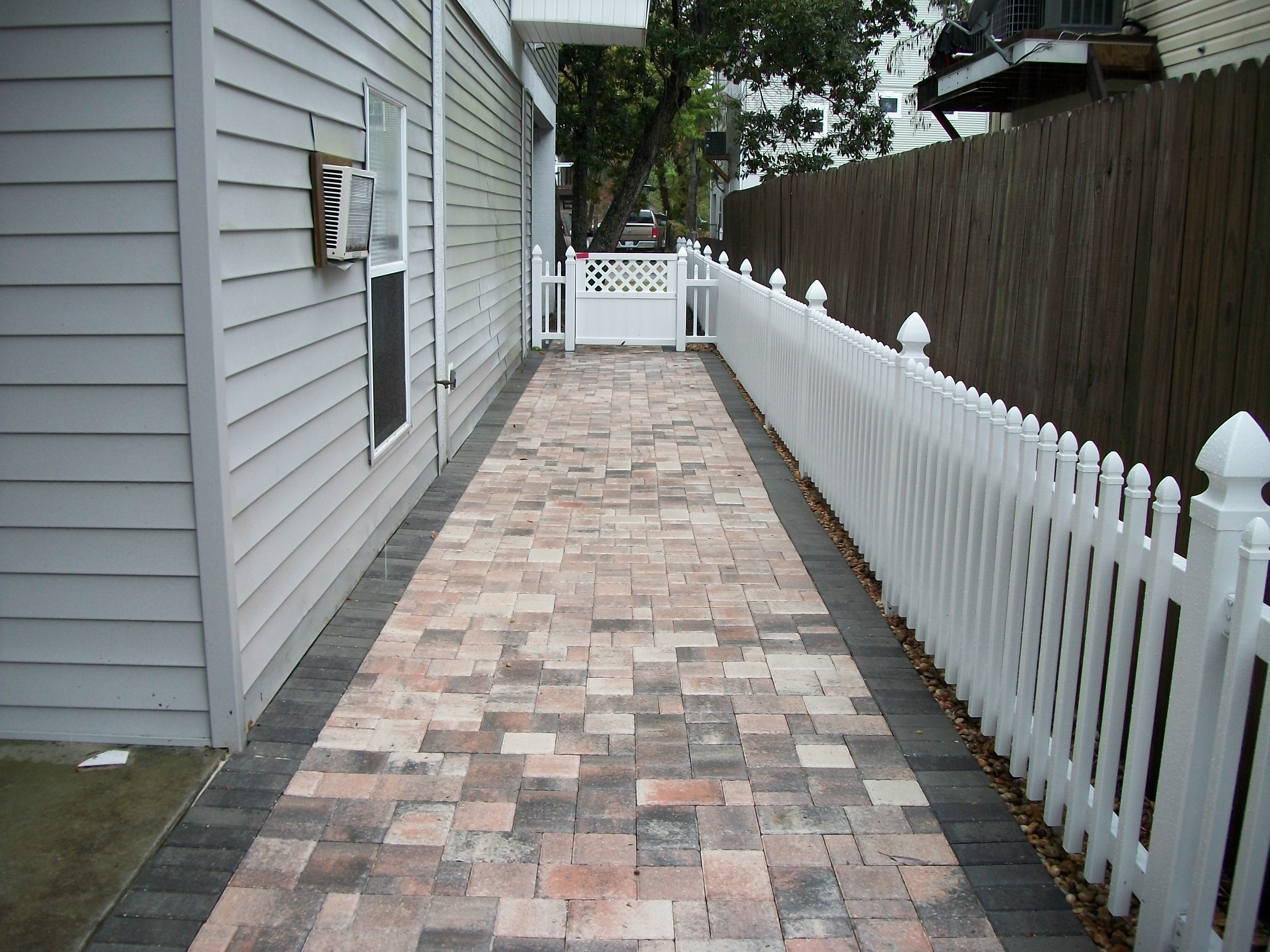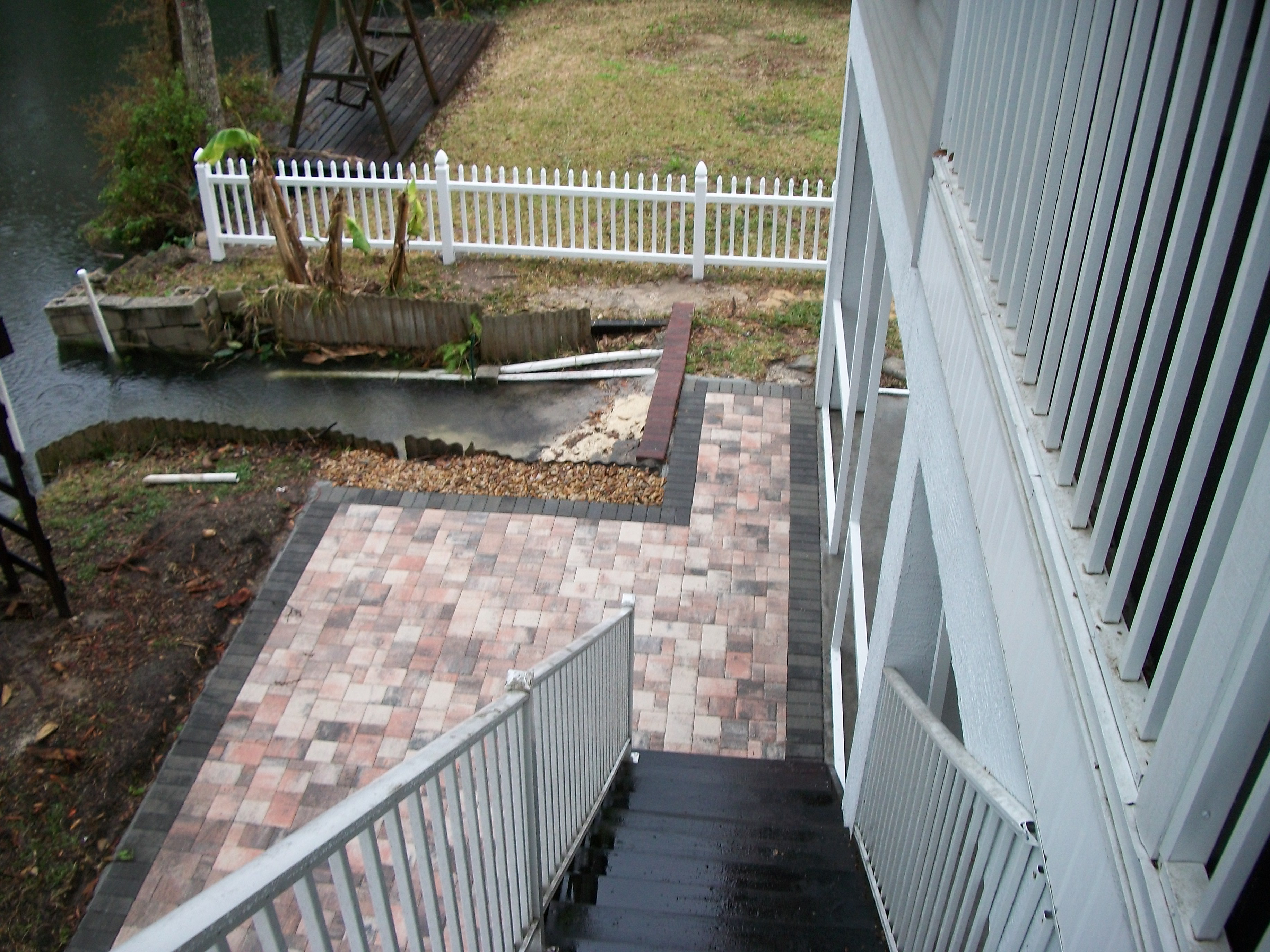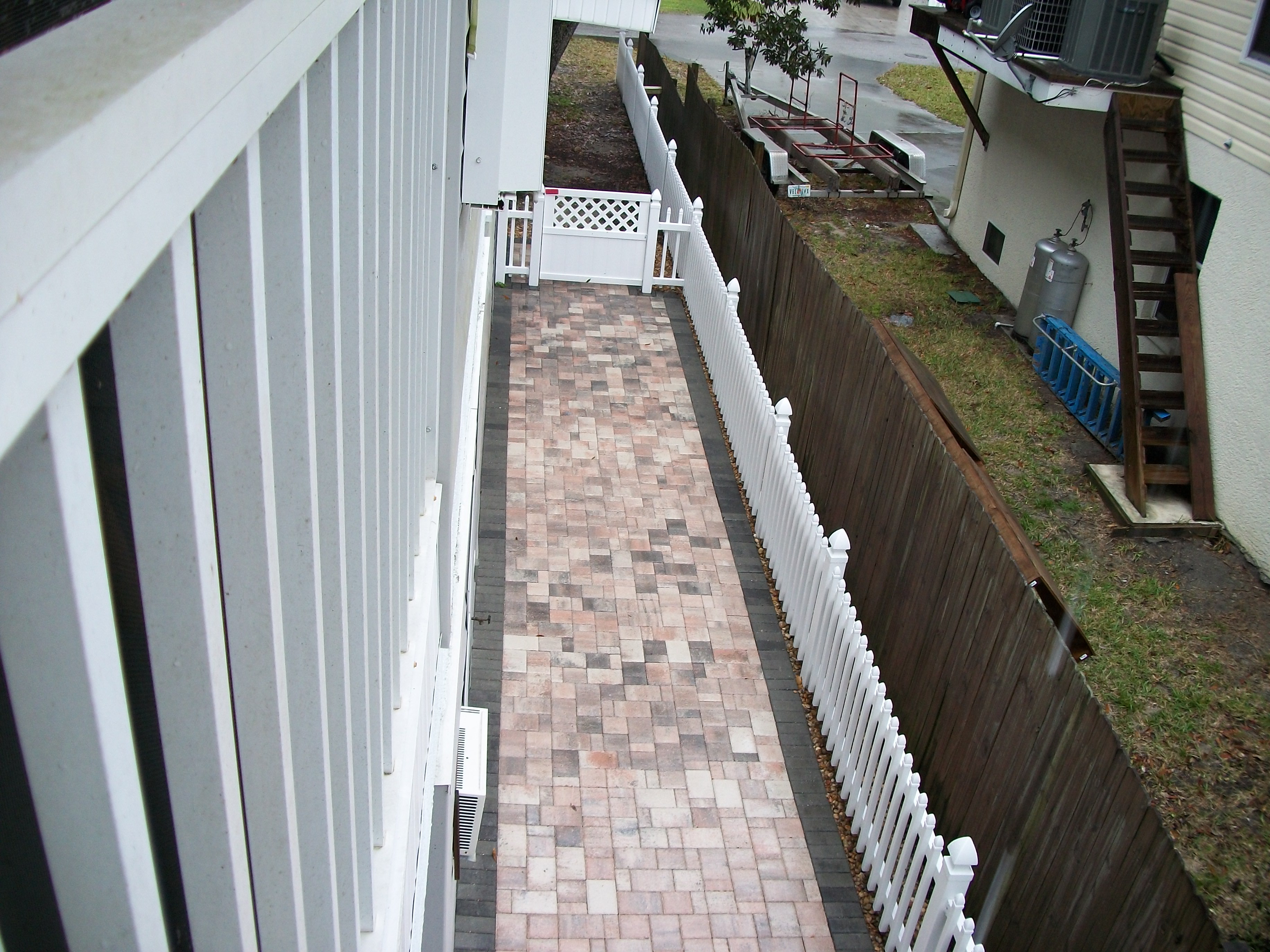 Got started on the Lanai!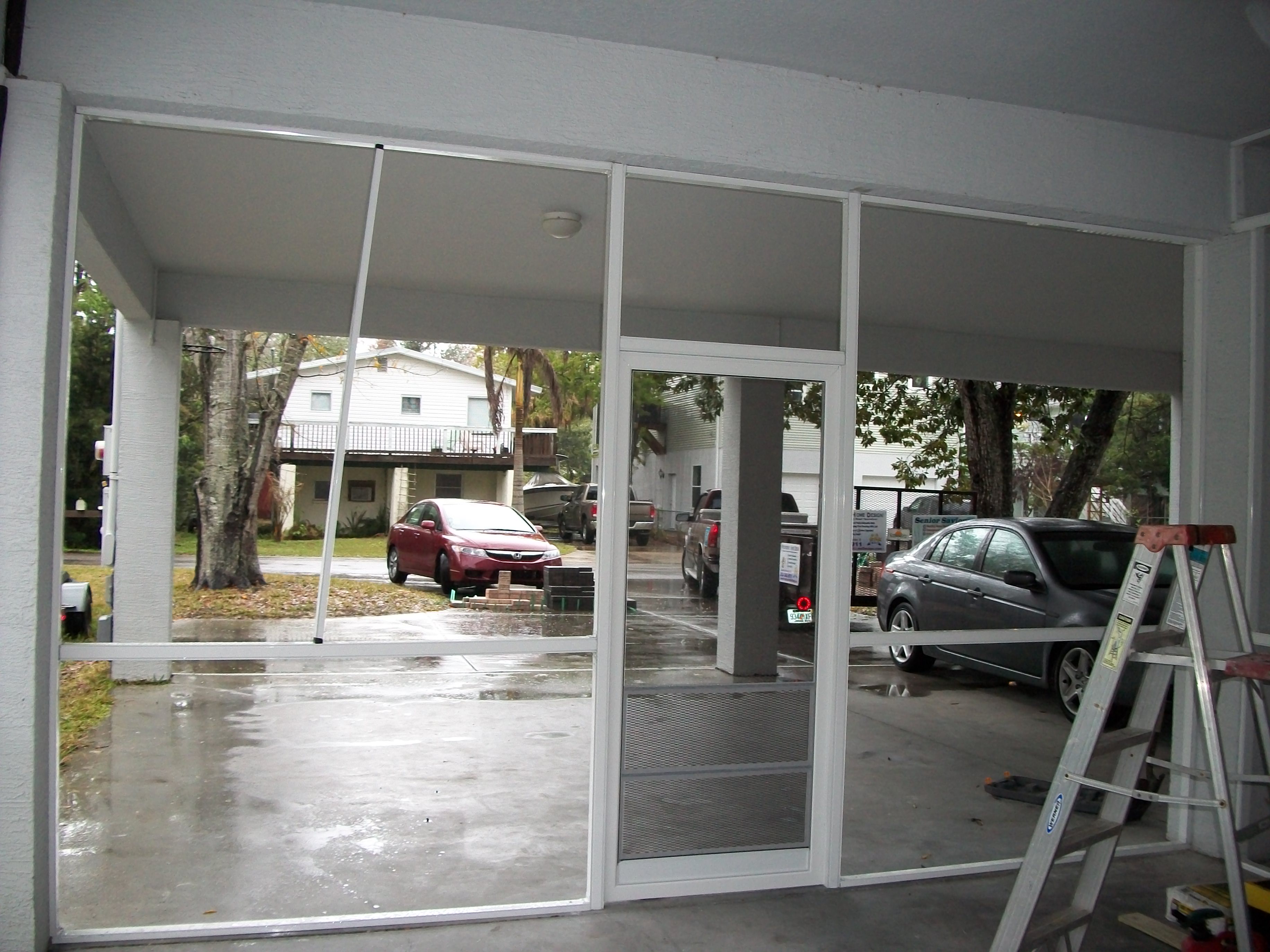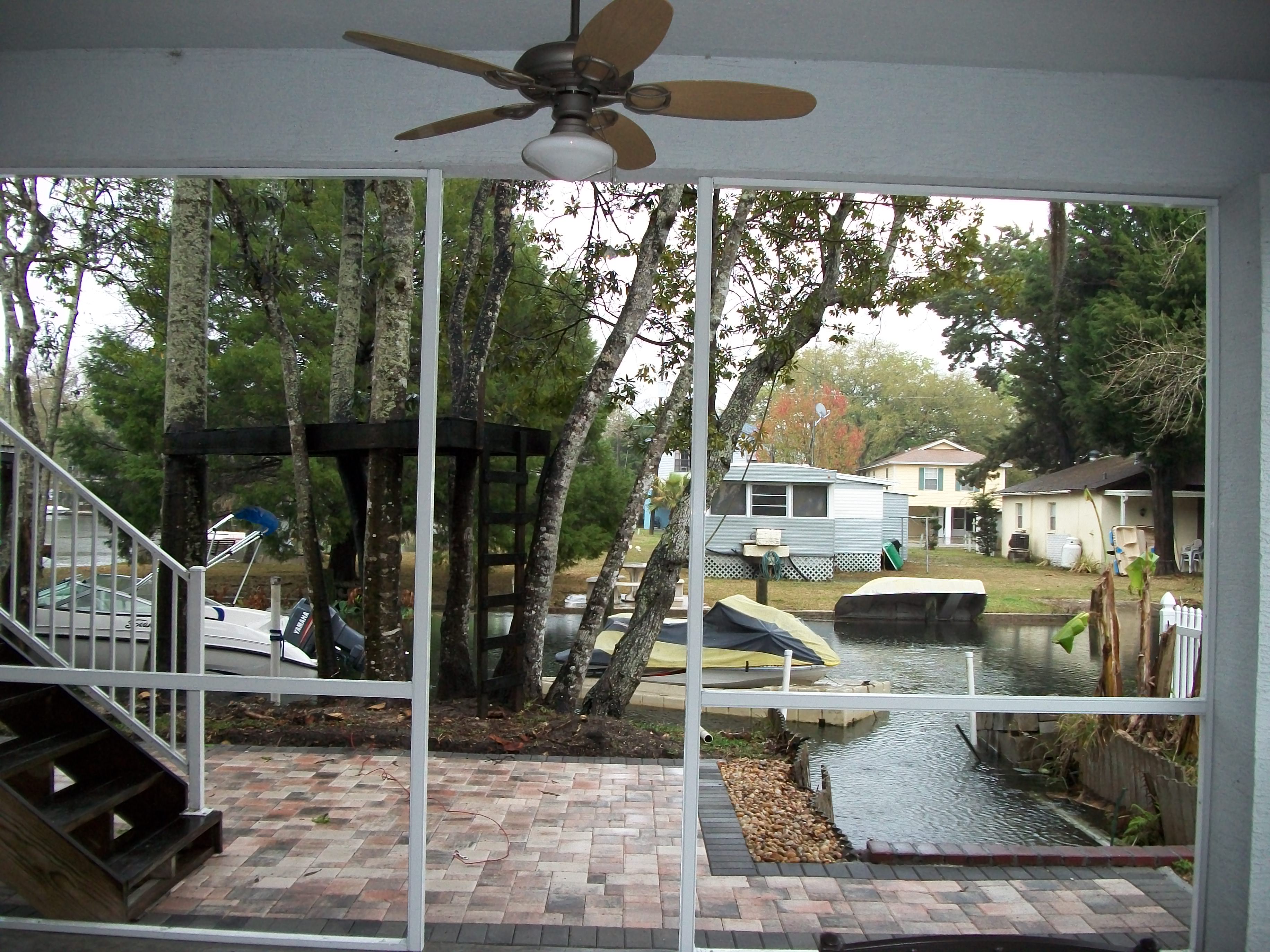 After Pictures!
We just finished this Paver, Fence, and Lanai Job!
Boy does it look great. I'll upload the final Pictures tomorrow!
Copyright © 2009 Progressive Home Design!
Call The House Doctor Now!
352-342-9911