Current Jobs In Progress!

Kjera Job
Hold on to your hats boys and girls! This going to be a good one, and funny too!
Hello Joel and Skeeter!
Now Skeeter is just about as nice as they come. You know what I mean? Good looking, Normal looking, Woman! Then we have Joel!
When I first met Joel, I thought to myself, Holy Crap Toto, we're back in Branson, Missouri with all the Ozark Mountain Hillbillys!


(See Pictures below!) So we start talking and Joel tells me he built the house himself in about five months. Now he's really got my attention cause this house is awesome. Hardwood floors, skylights, custom built furniture, granite kitchen counter tops, etc., etc.!!
I'm thinking the obvious next question is were you a builder before you retired?! Nope, was a Mathematician. Taught for about 30 years I think, and then got into computer technology for a while after that.
Well, I'm thinking the next obvious question is well how the hell did you learn to build a house like this!


Very casually, Joels tells me he helped a guy build a house once. He just paid attention to everything, and figured shoot,.....I can do this! And so he did! Hysterical!
Joel isn't the type to sit still, and he wanted to know if he could help us build the driveway. Now normally, I wouldn't ever consider something like this, but with Joel it was different! I figured anyone that can build a house like his in 5 months can do a little brick work, so we cut a deal and Joel helped. He helped a lot folks. The guys wanted to kidnap him and take him with us for the next job!!!!
OK, let's get on with some pictures!
Before Pictures
Yep, you guessed it! This our good buddy, Joel!
I'm telling folks, this is one of the smartest guys you'll ever meet, and man does he WORK! Unbelievable!!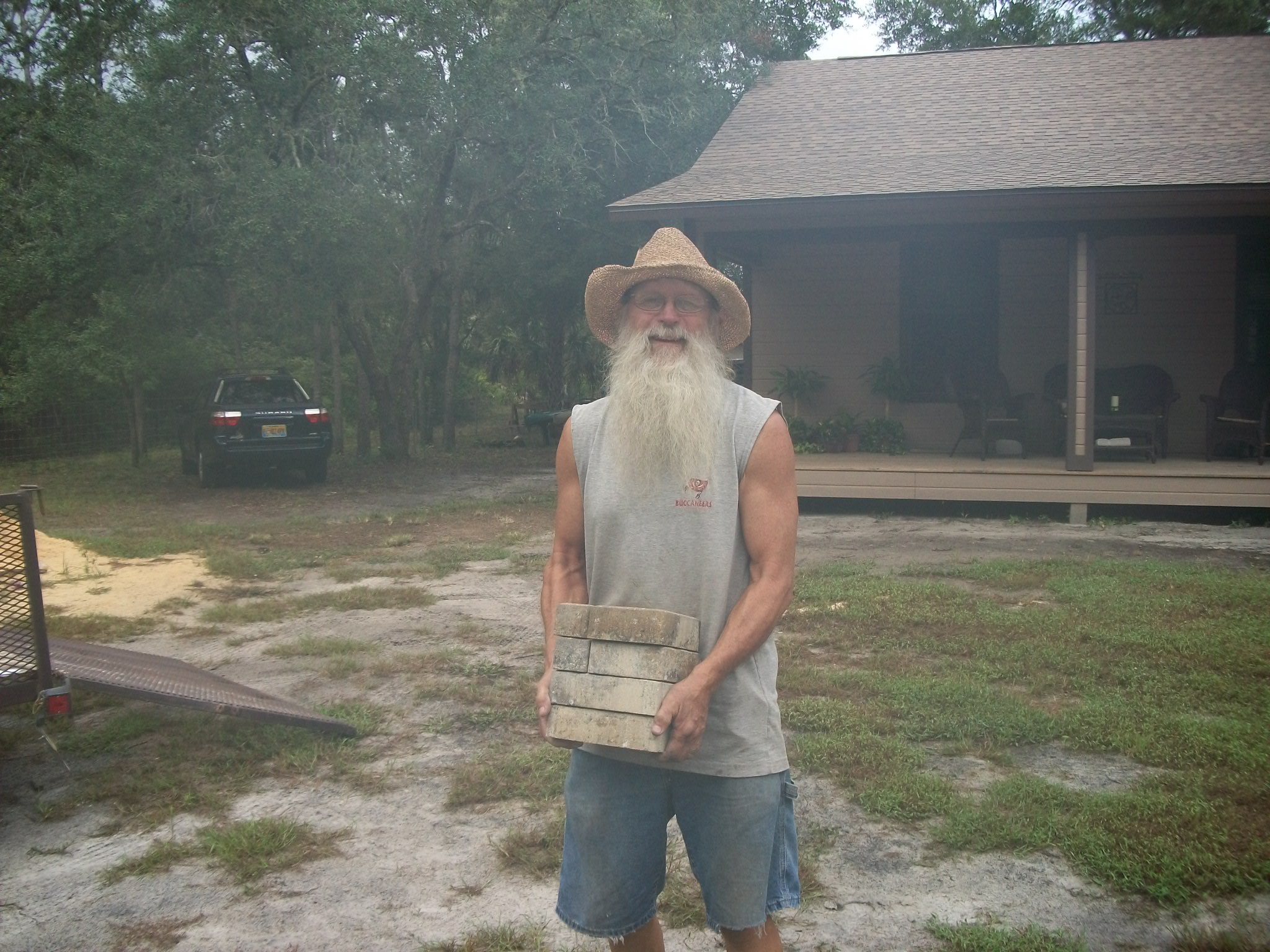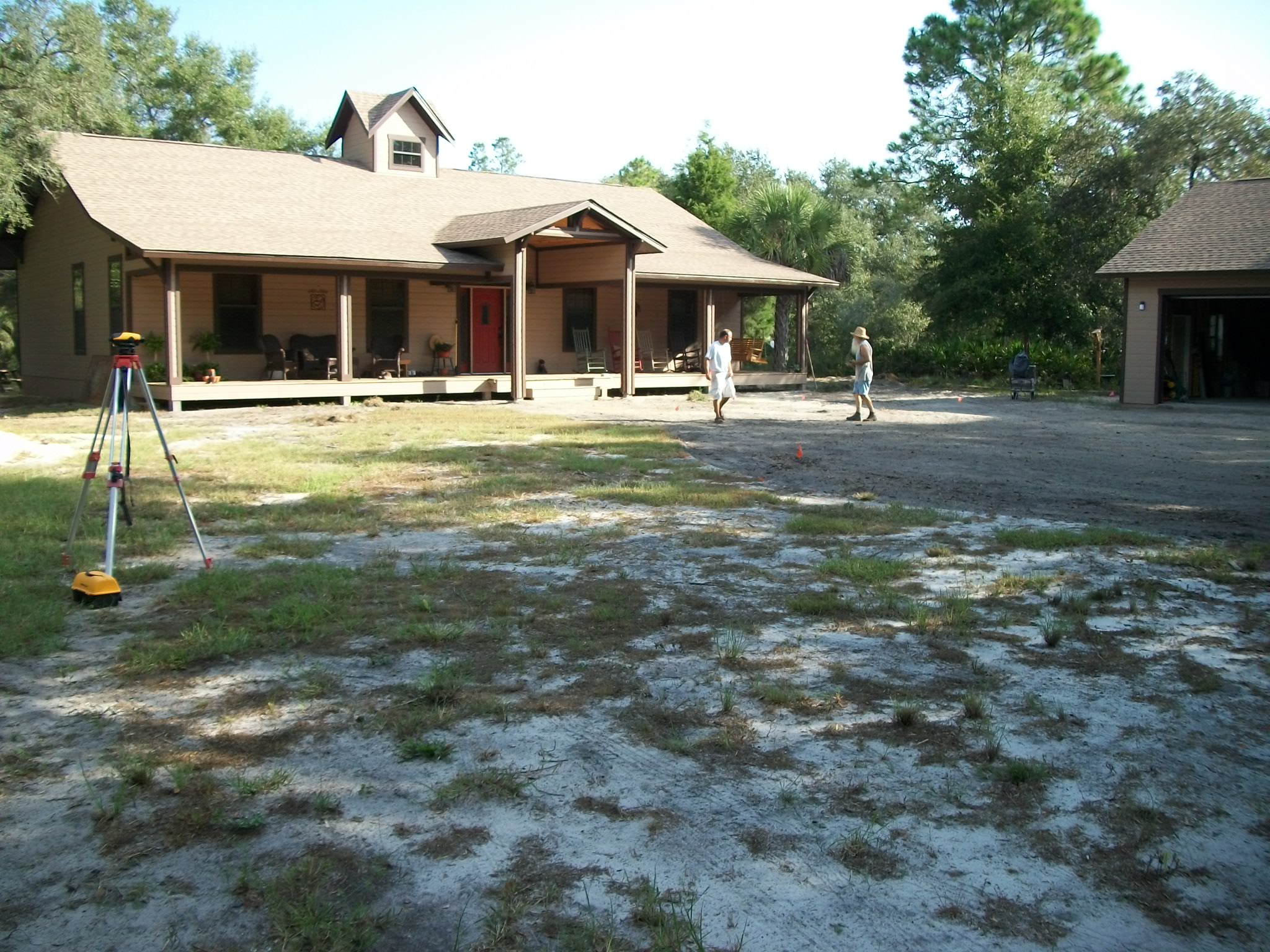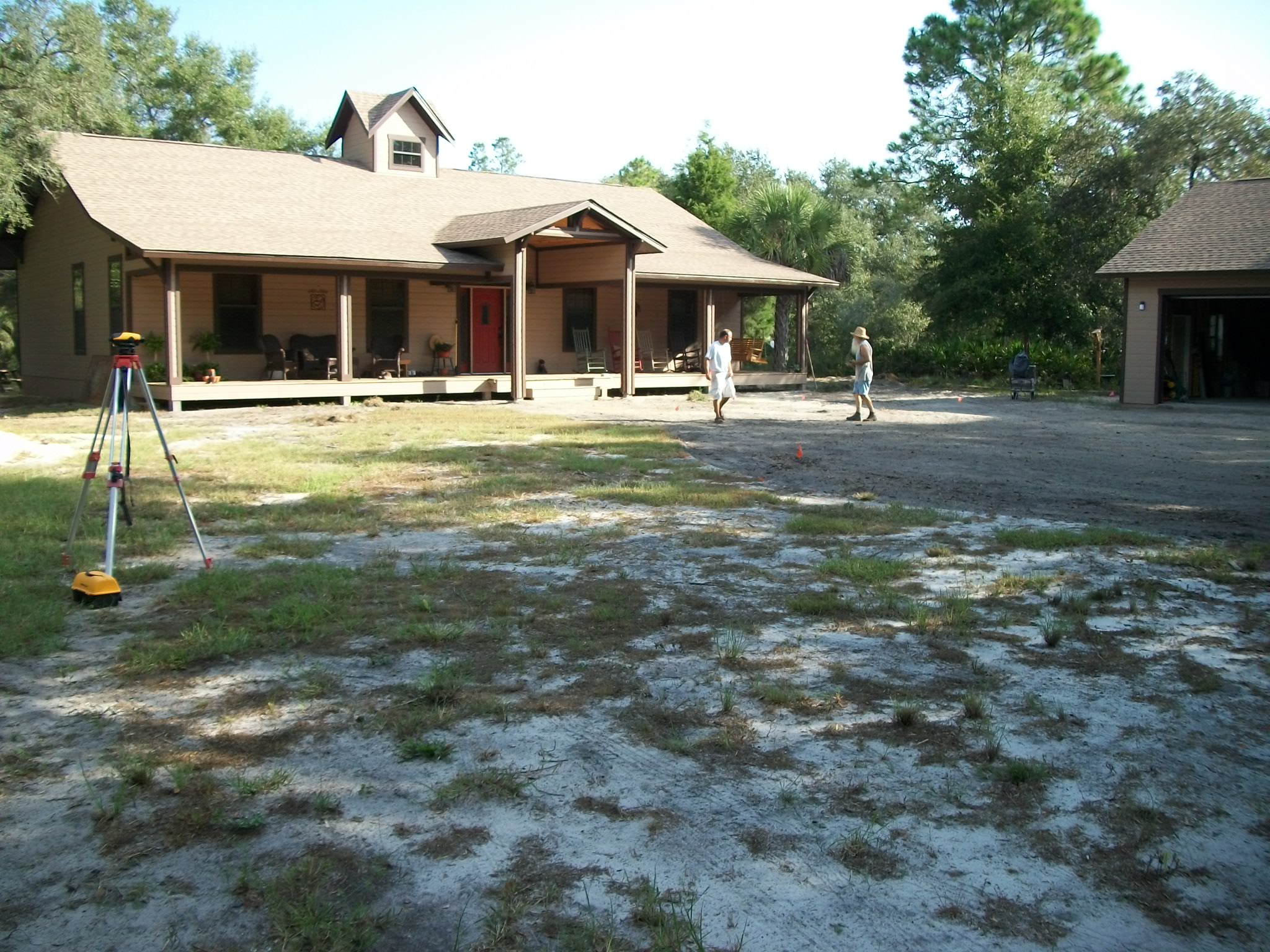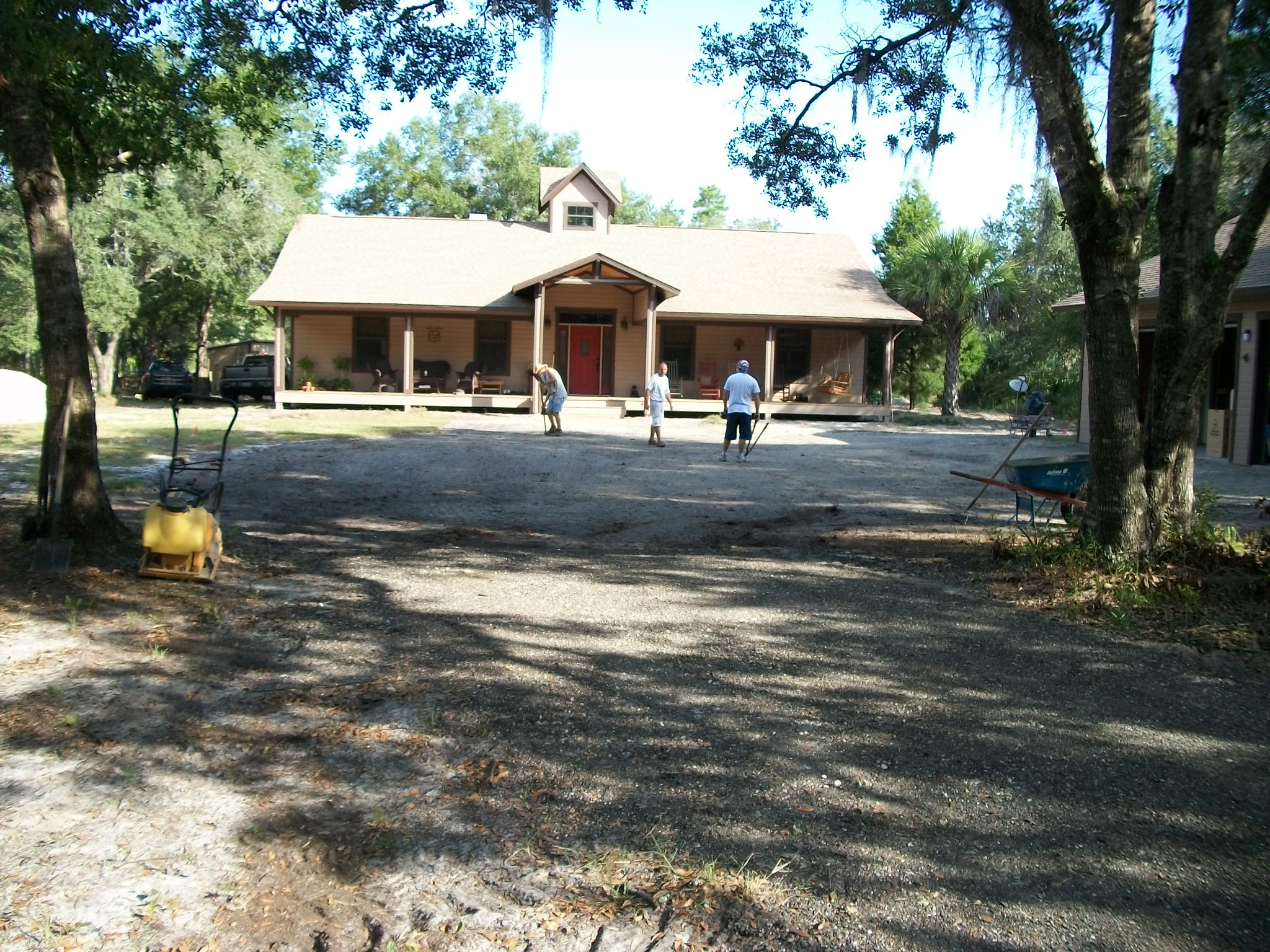 During Pictures
The first thing we did was bring in 21 Tons of screening base.
Unfortunately, John yelled at the driver to watch out for the stump, the driver thought he said DUMP, and well,...as you can see, John didn't quite get clear of it!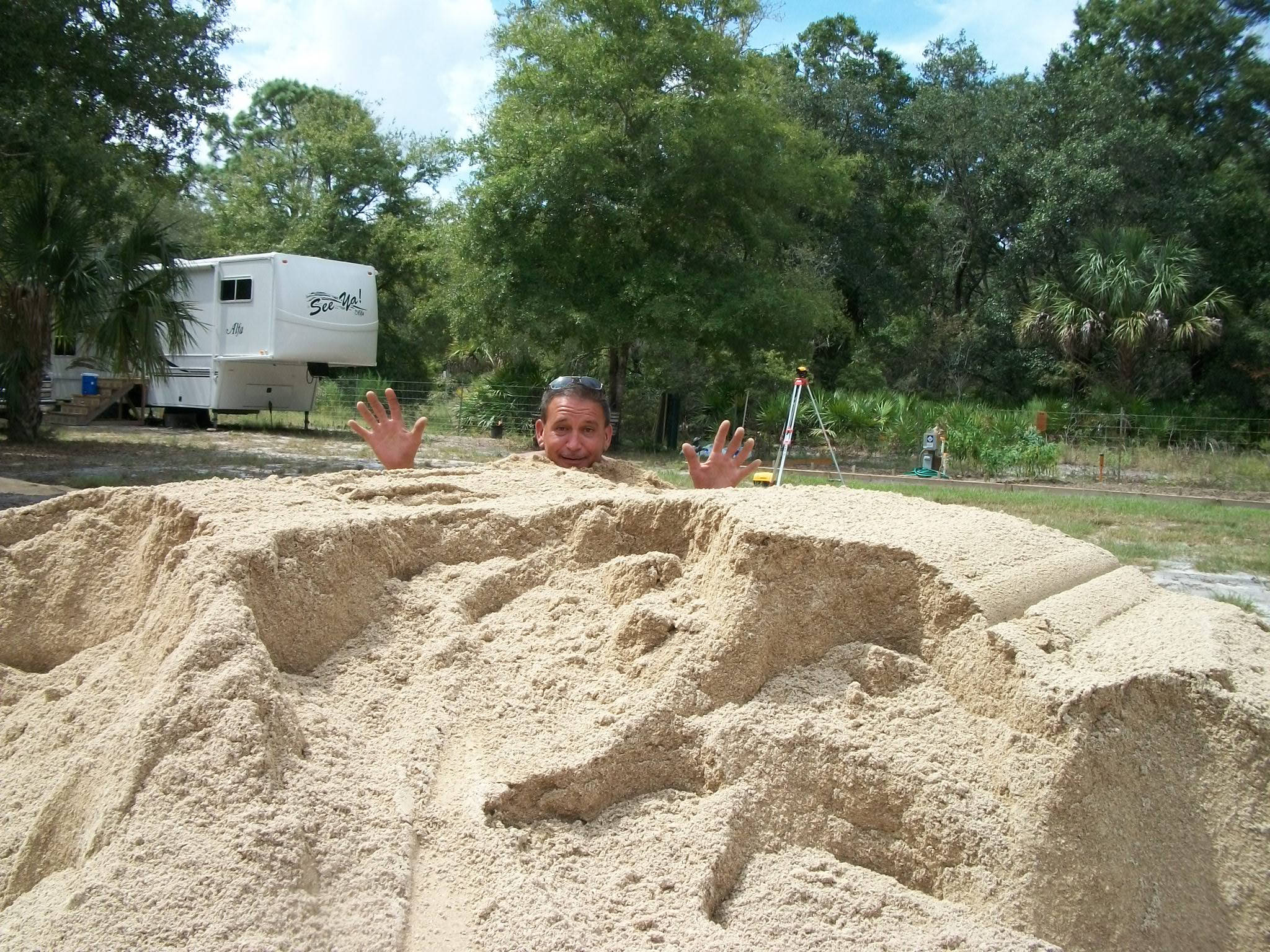 Reluctantly, John was dug out of base since there was not enough base on the dump truck to finish him off!!


Besides, we needed him to spread it out and start the compacting process!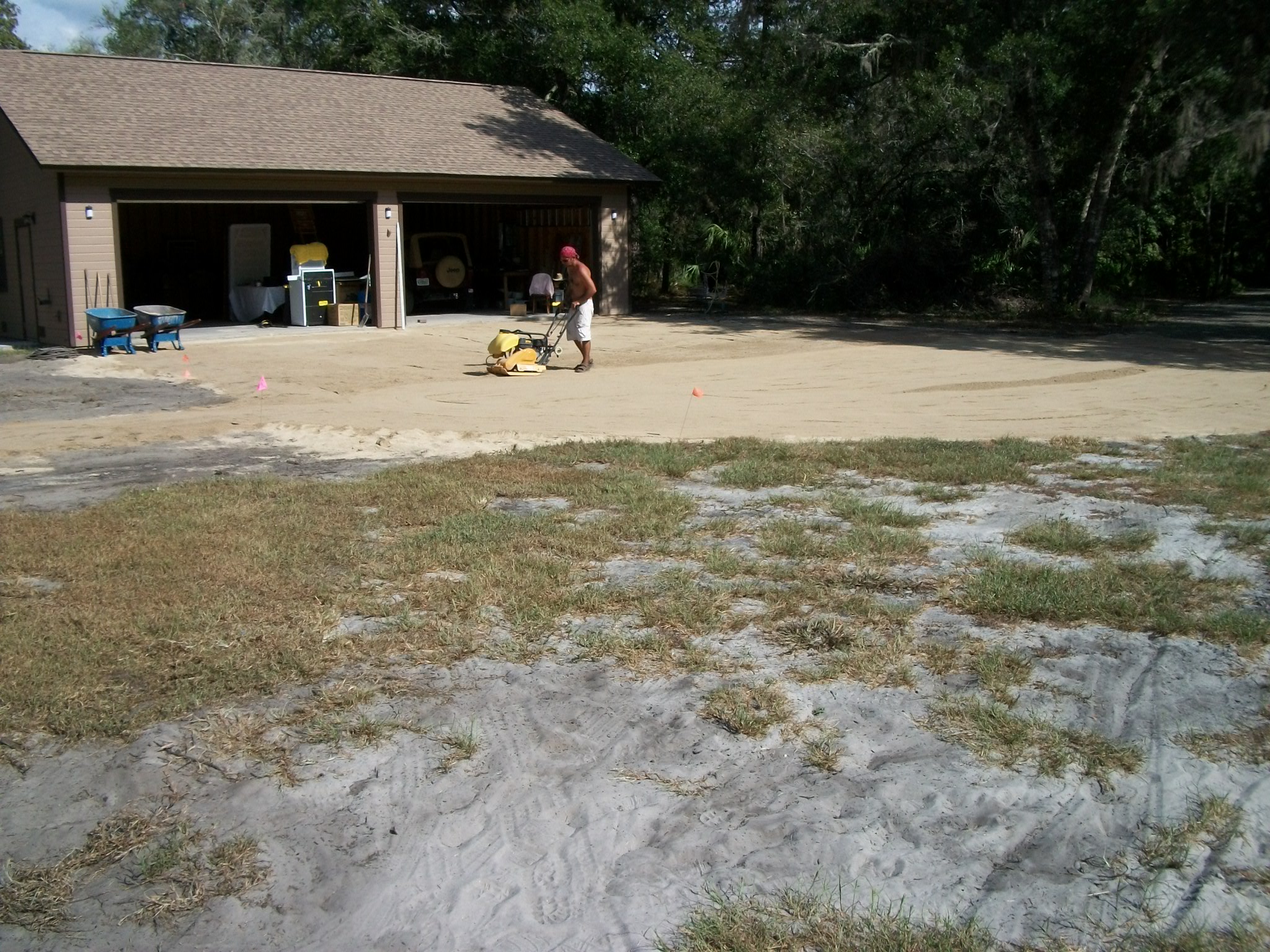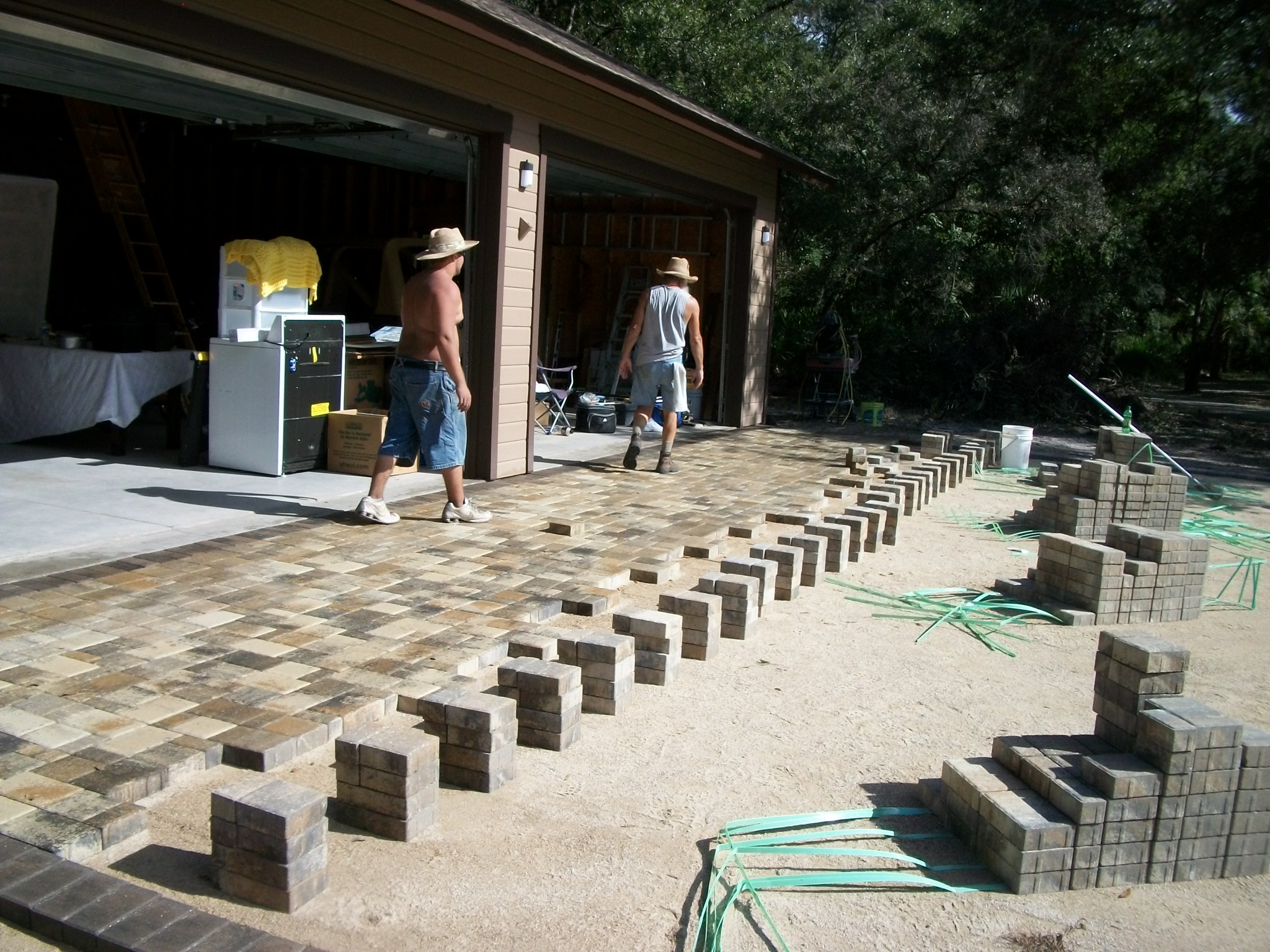 Always the CLOWN! John decided it was tribute to Joel day!
Skeeter got him a hat, and John pulled some moss out a tree!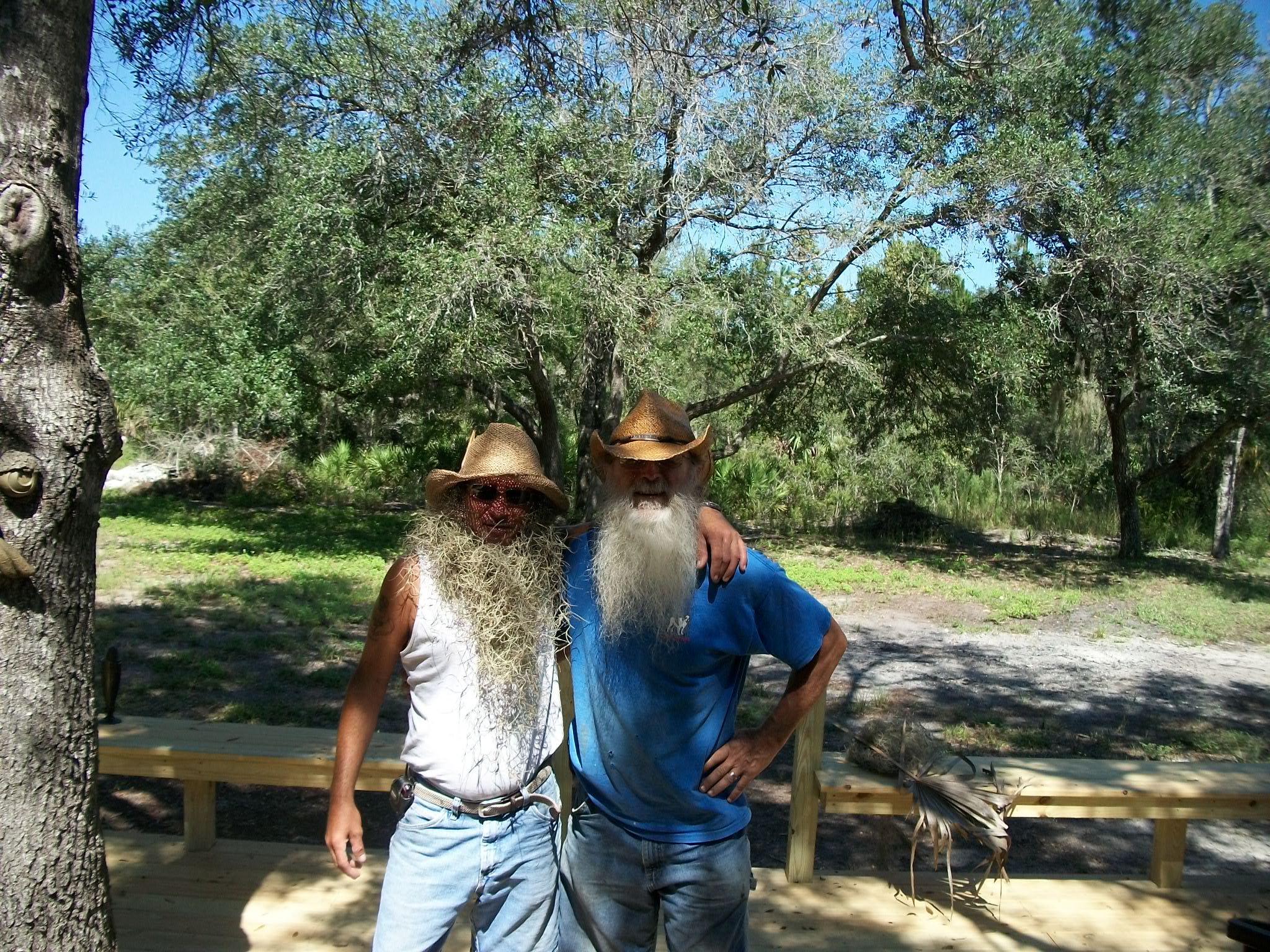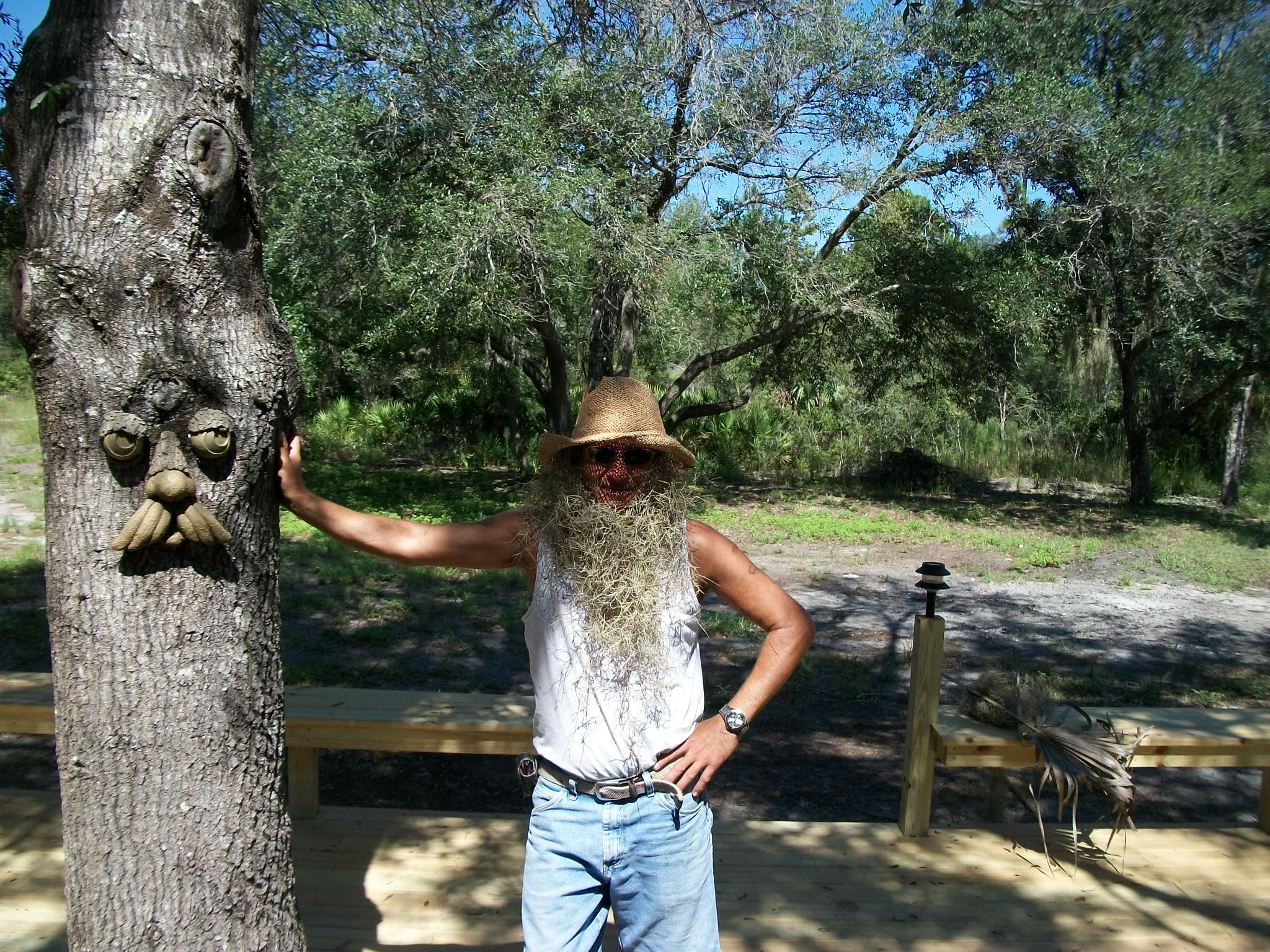 Pat had to get in the tribute too!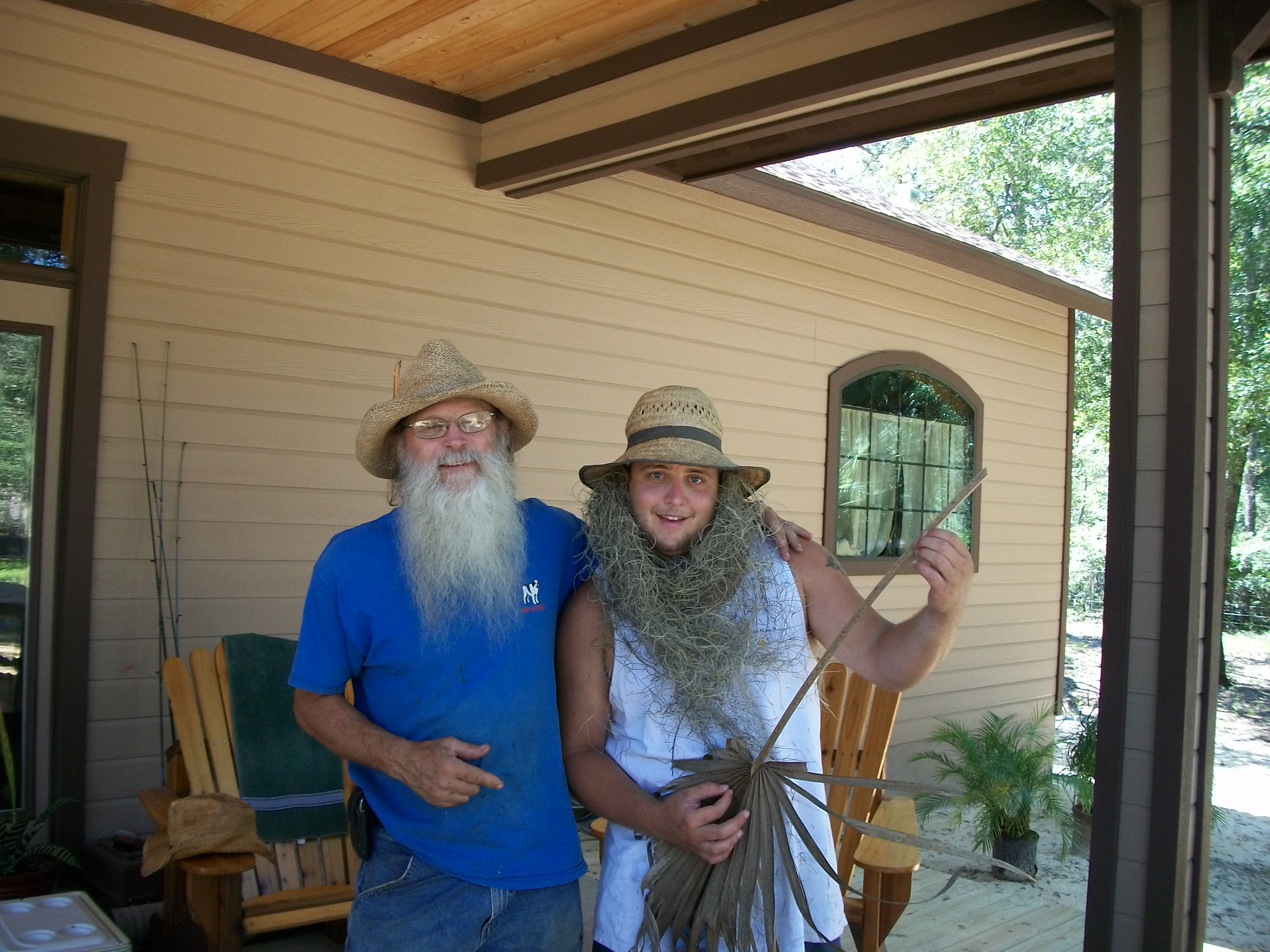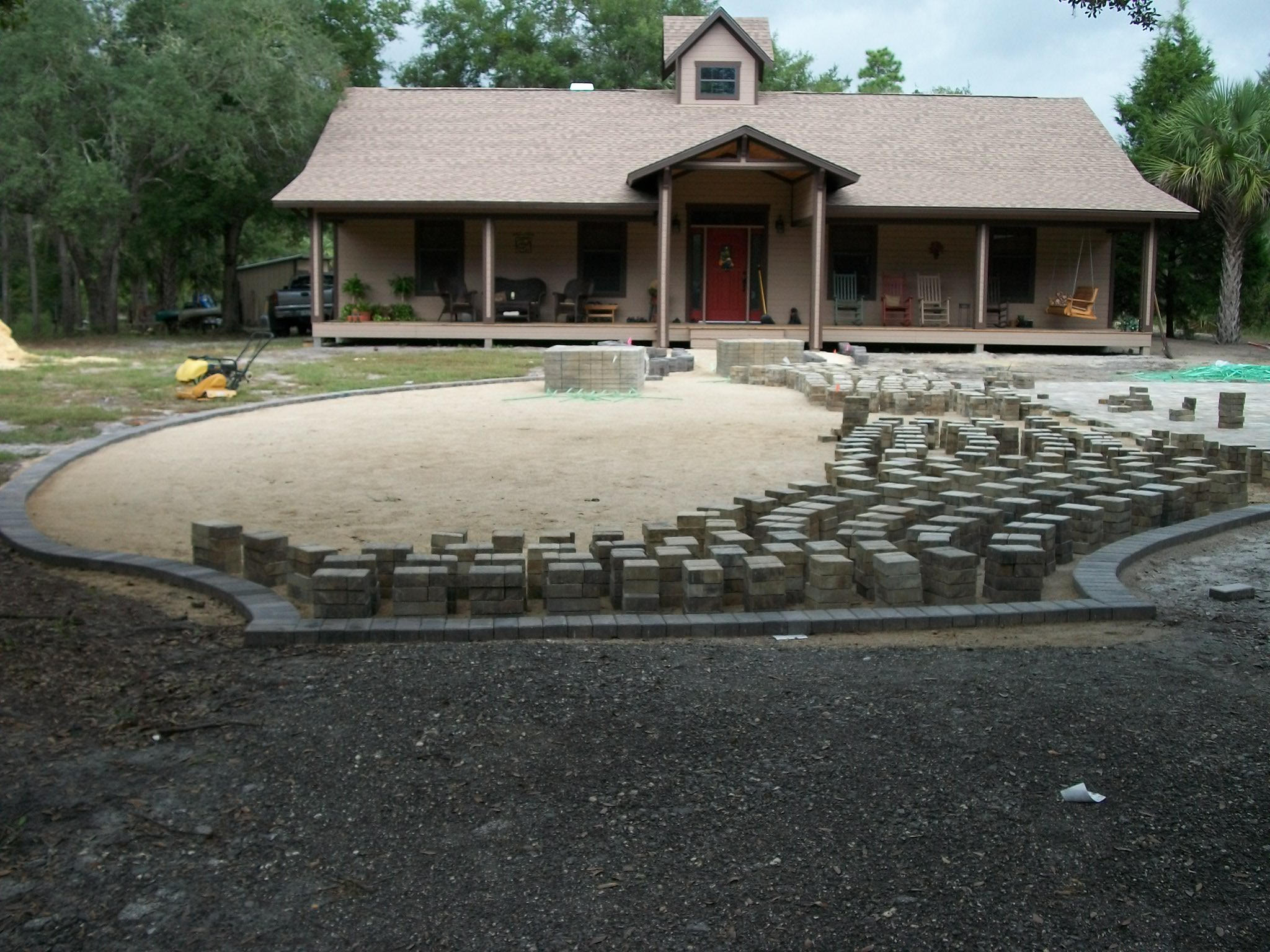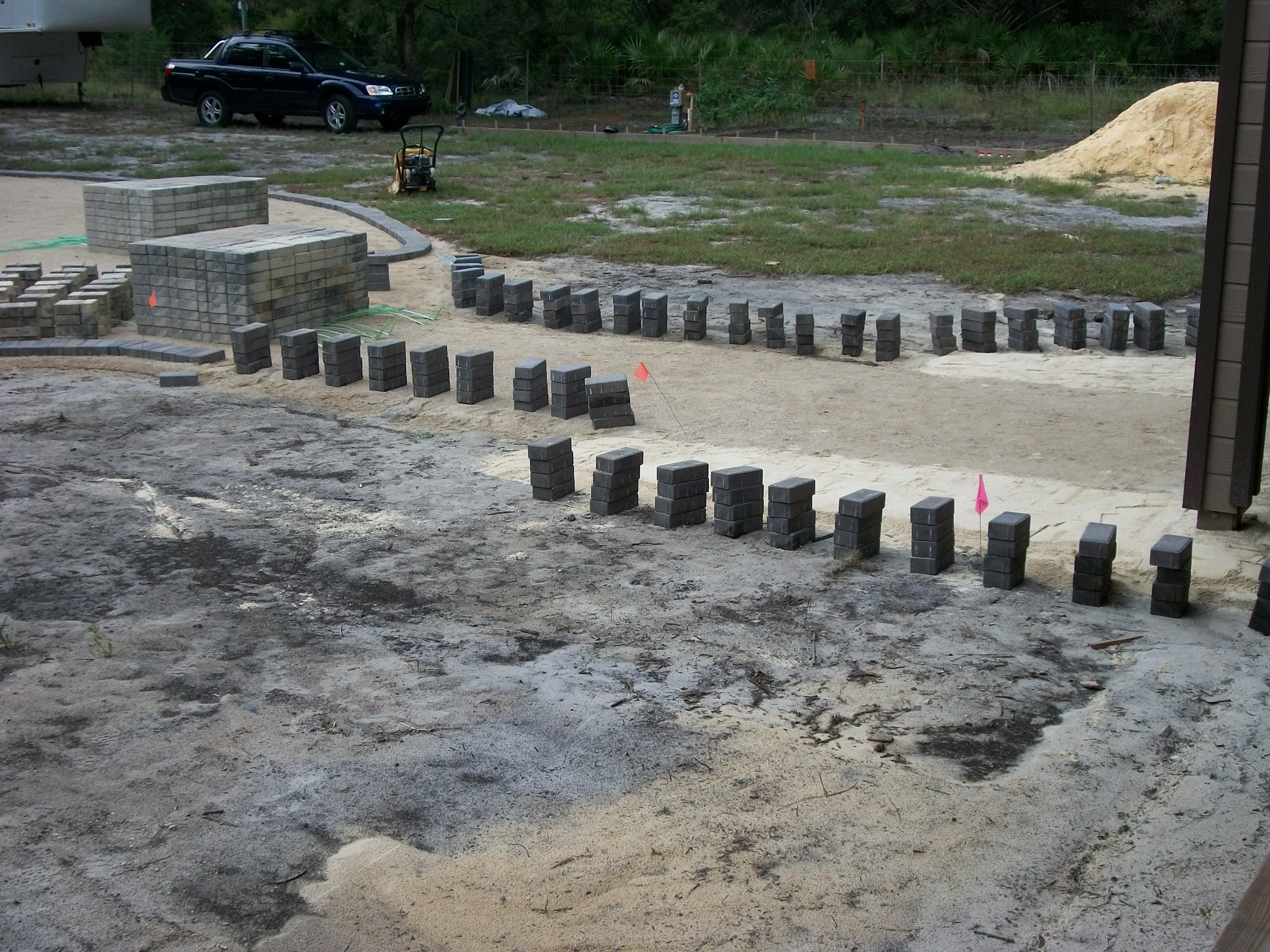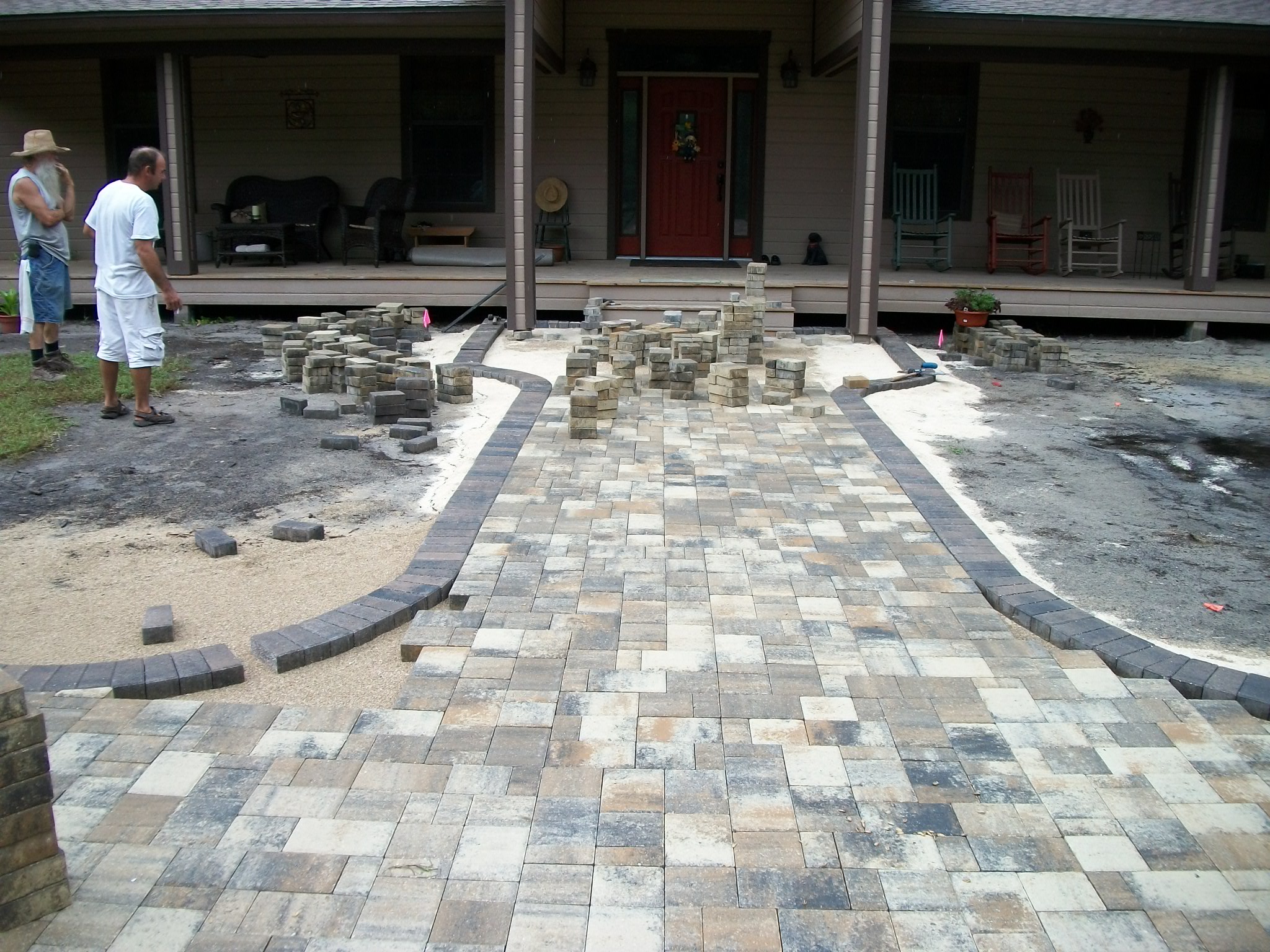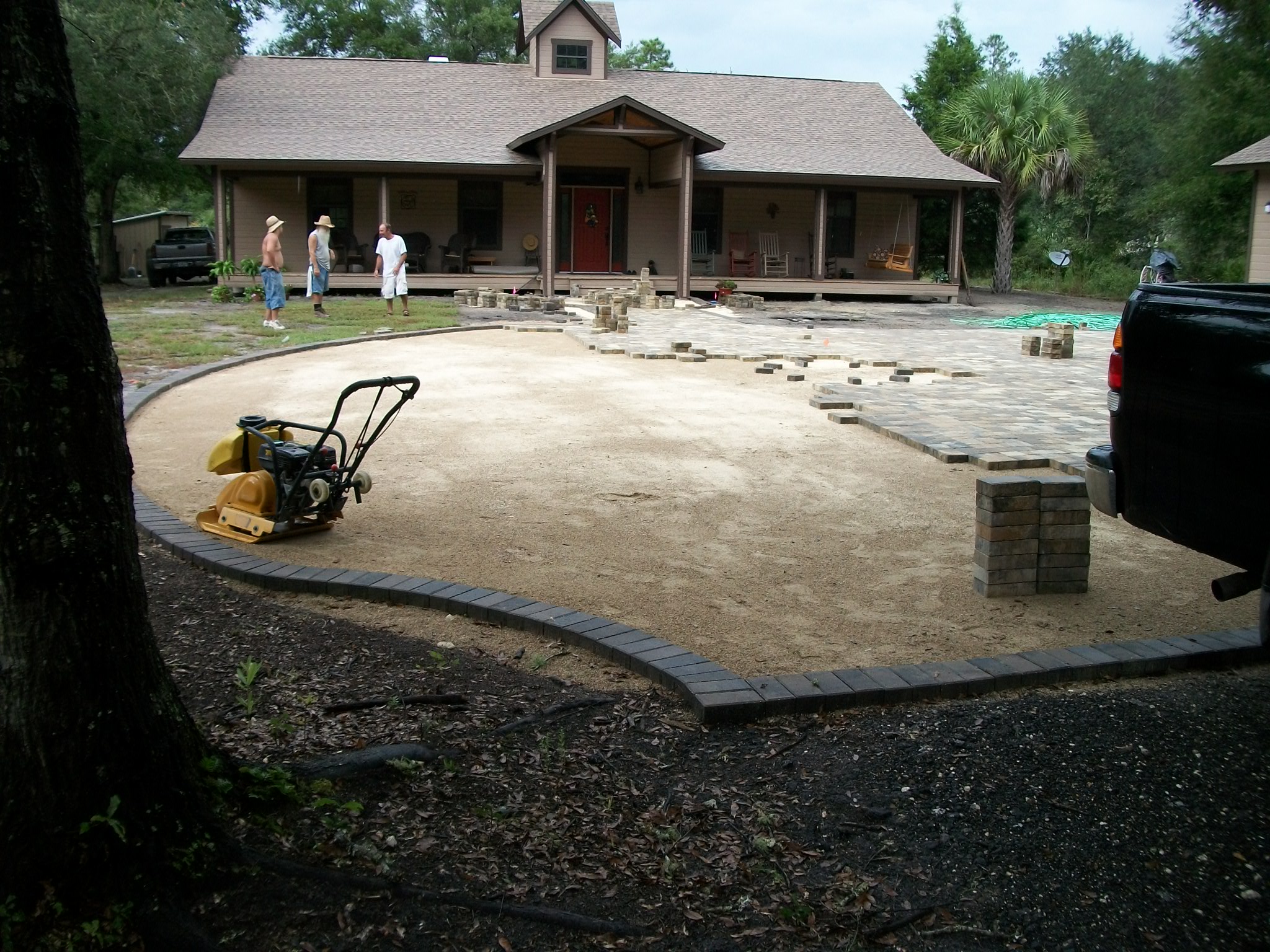 Did I mention that this one is getting a Monogram! Yep, a "K"
Below, the Company Clown is illustrating to Joel what the K will look like!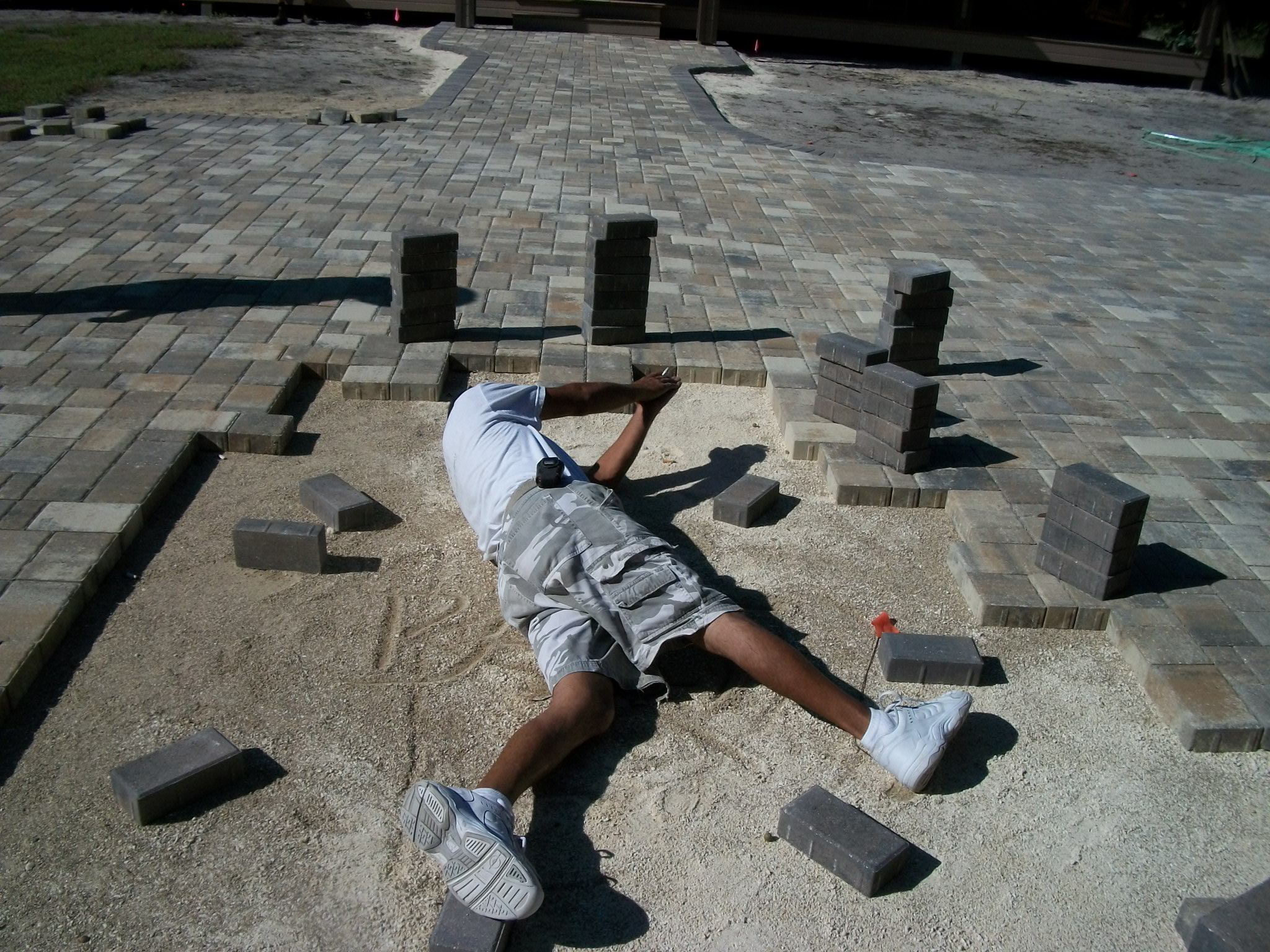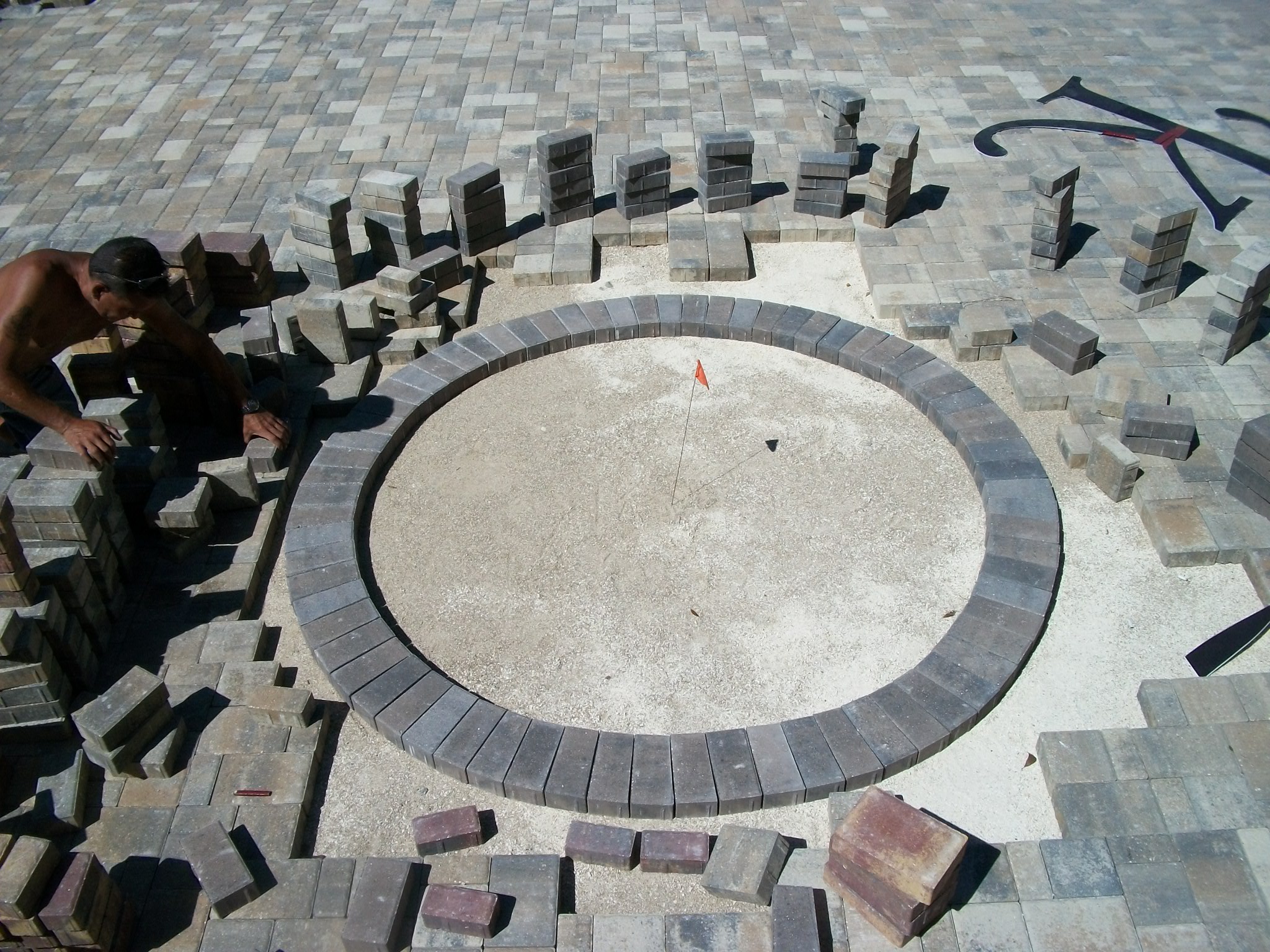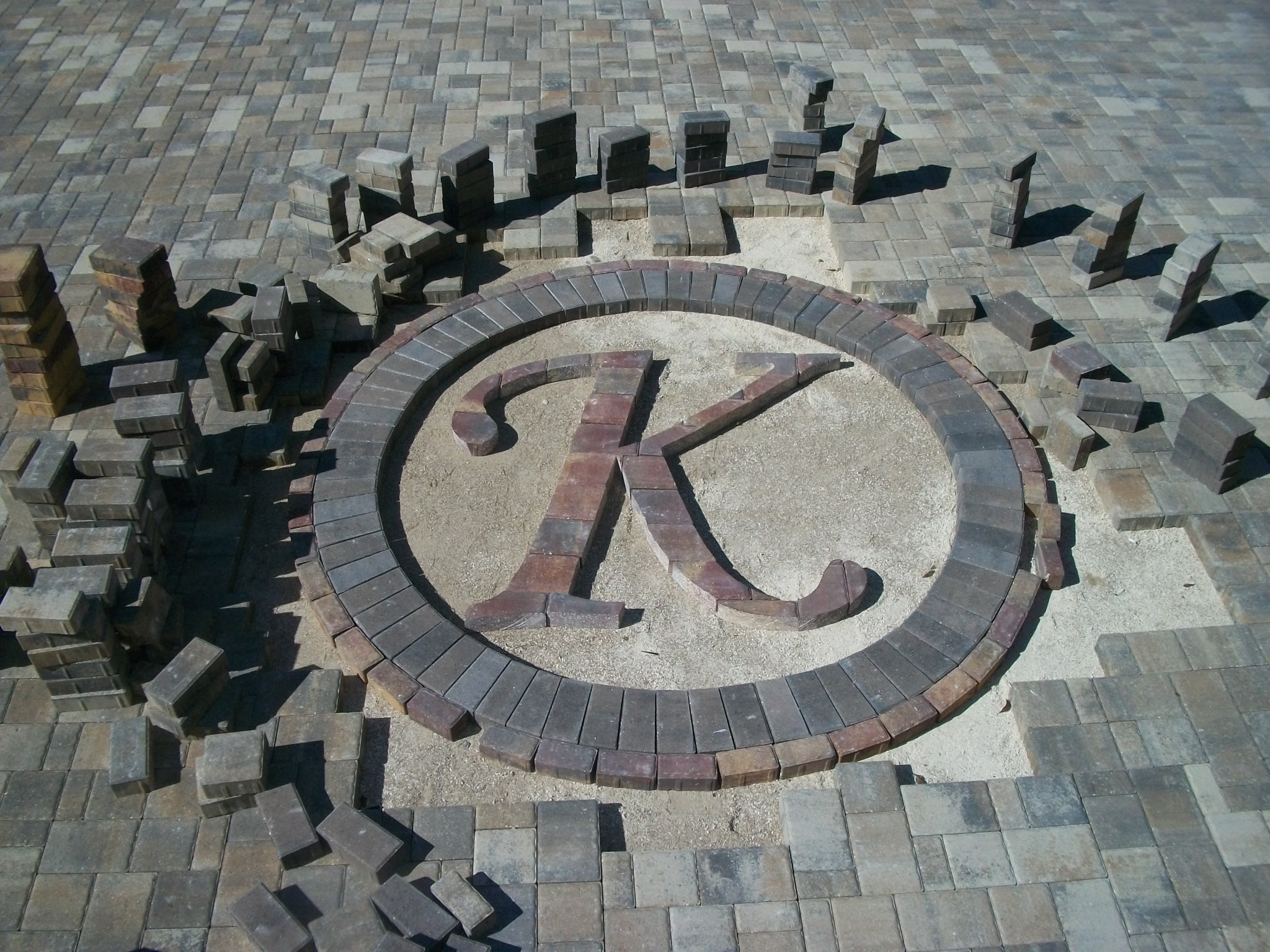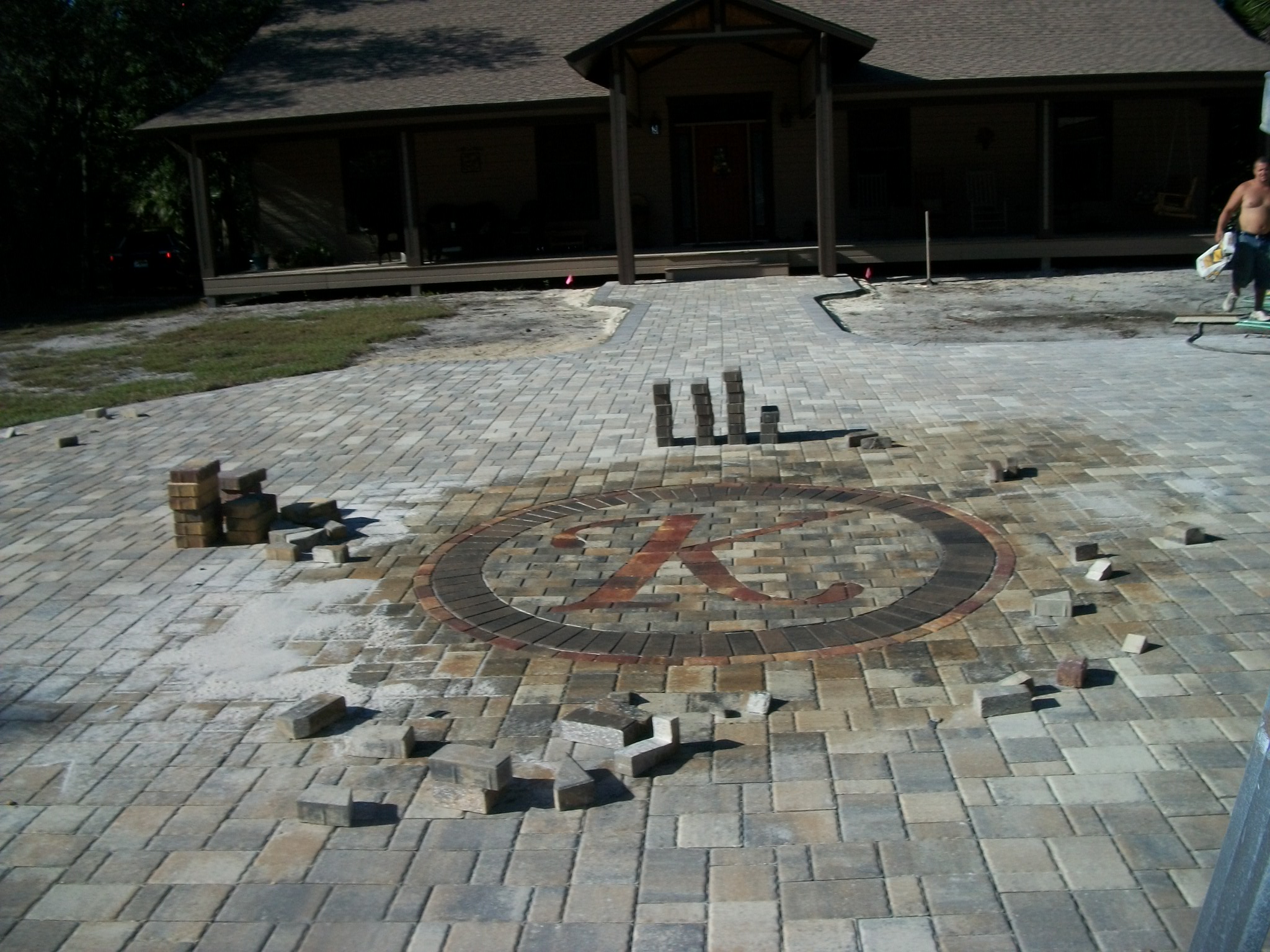 After Pictures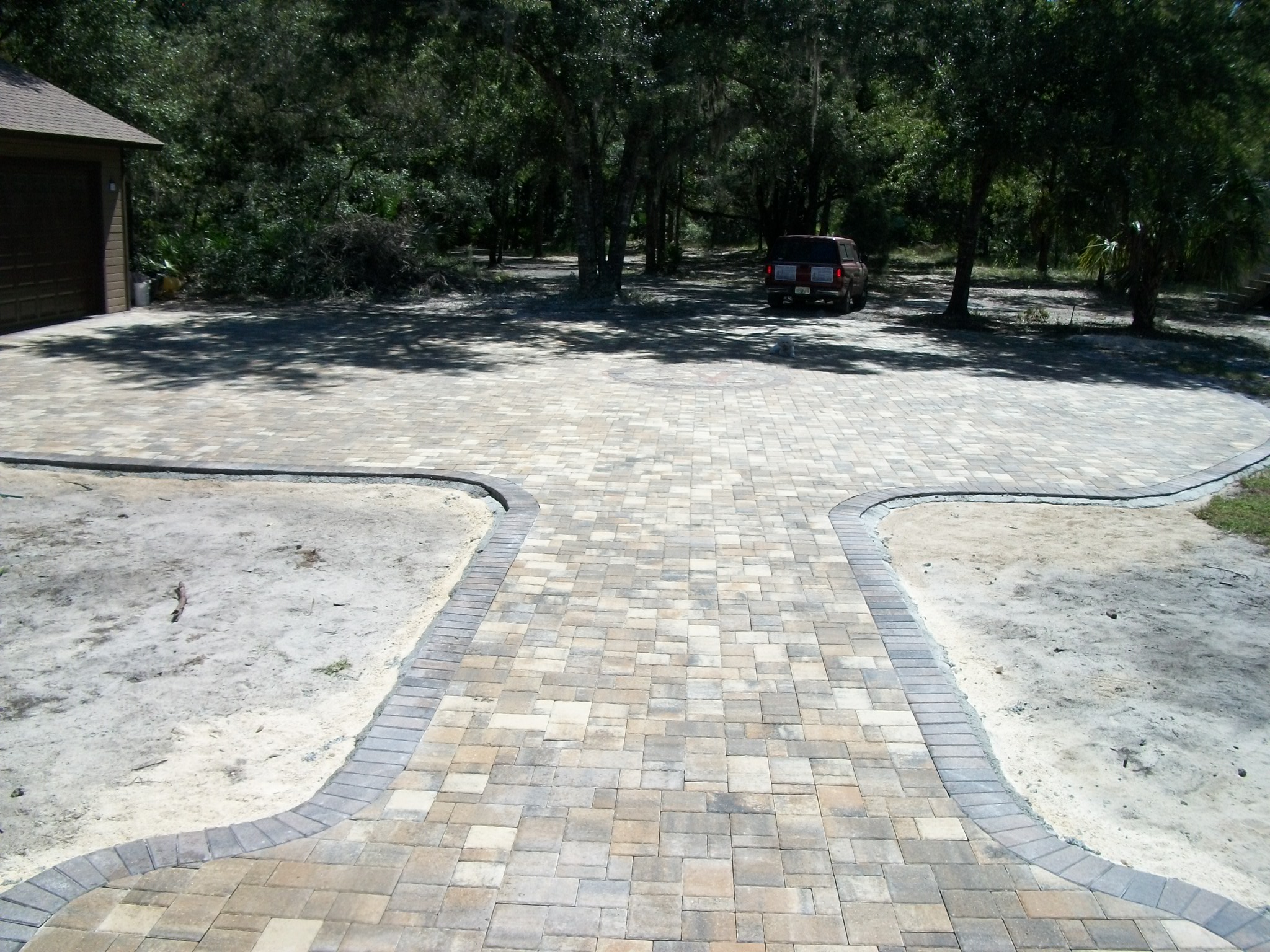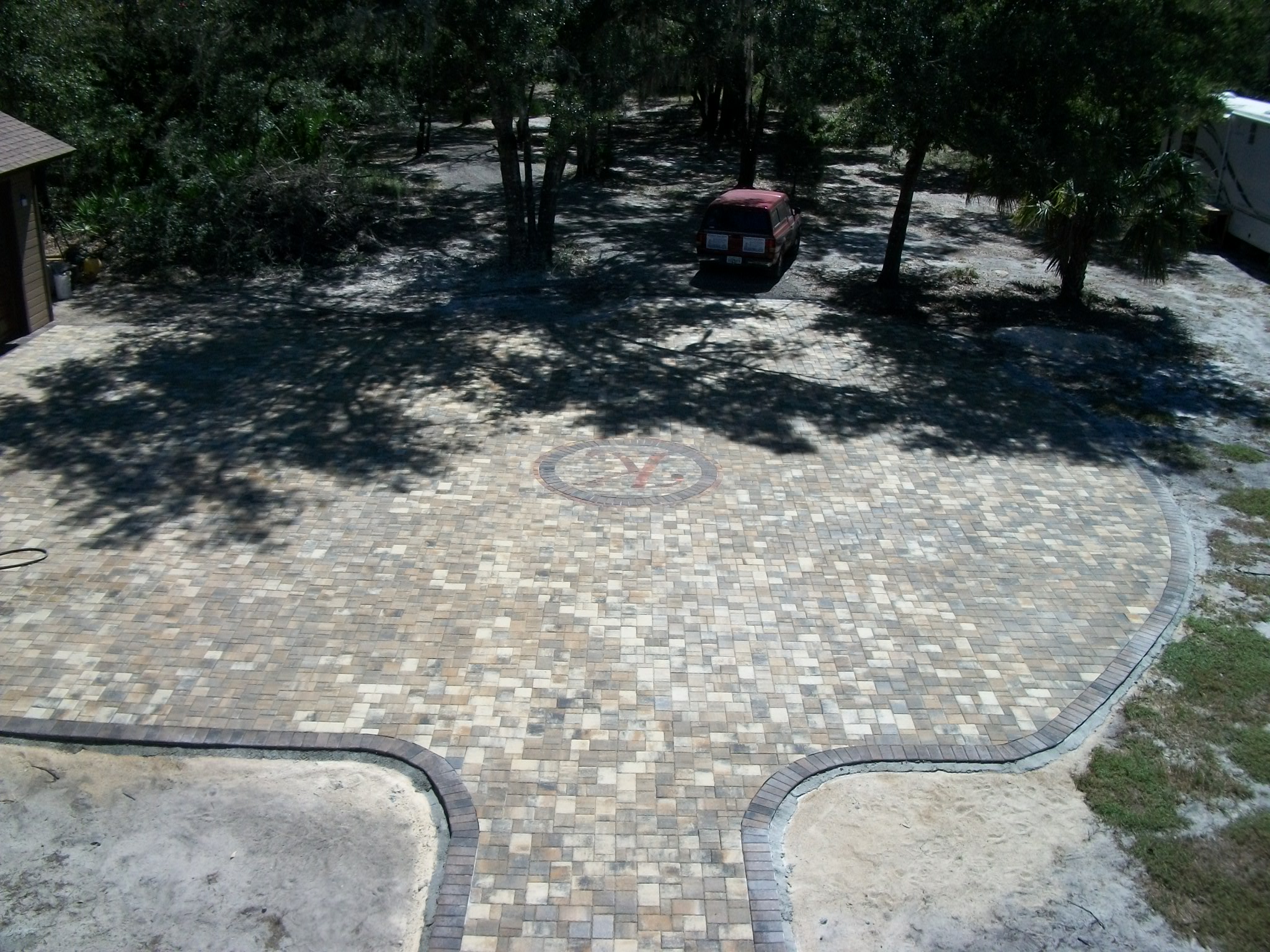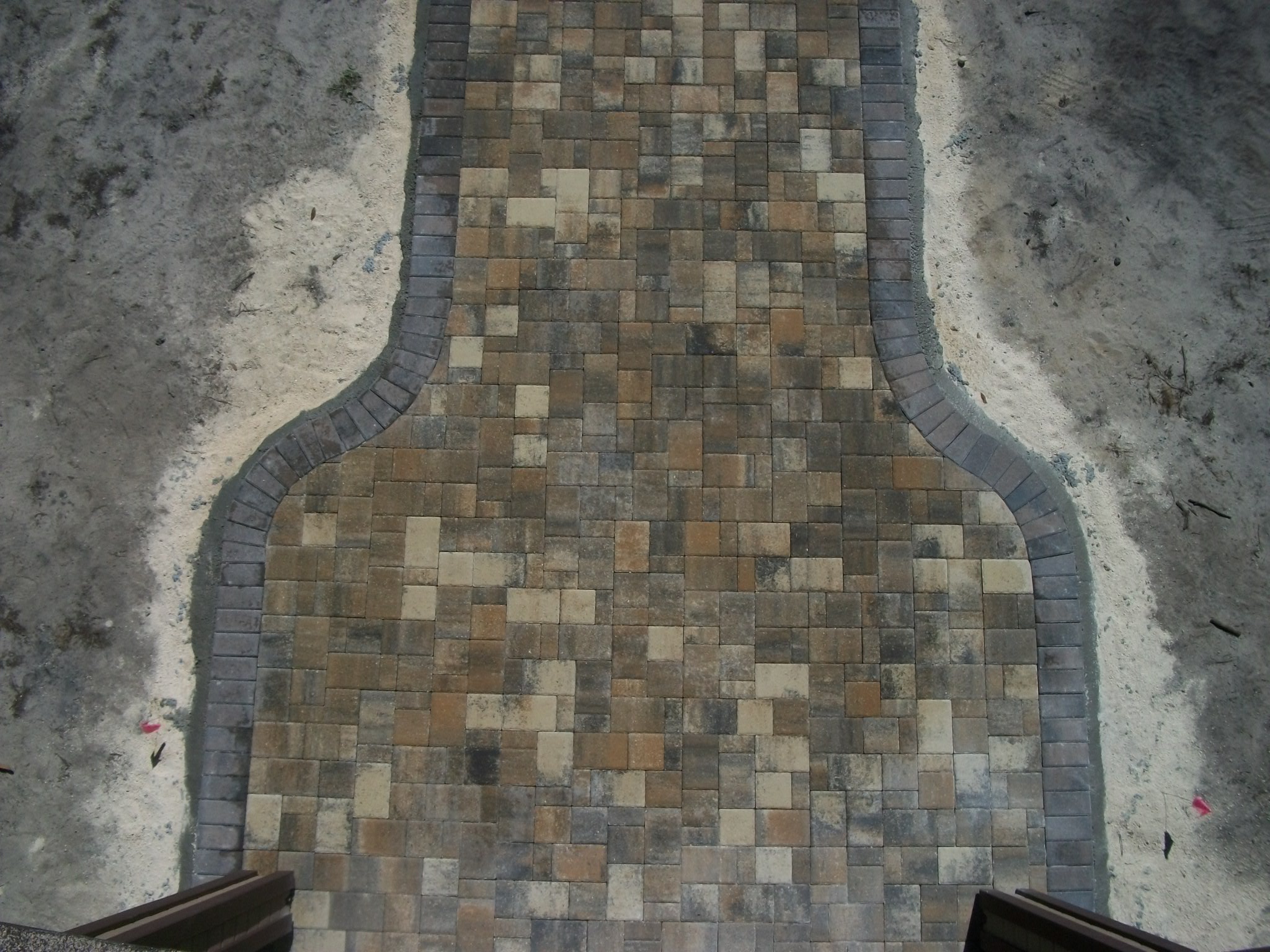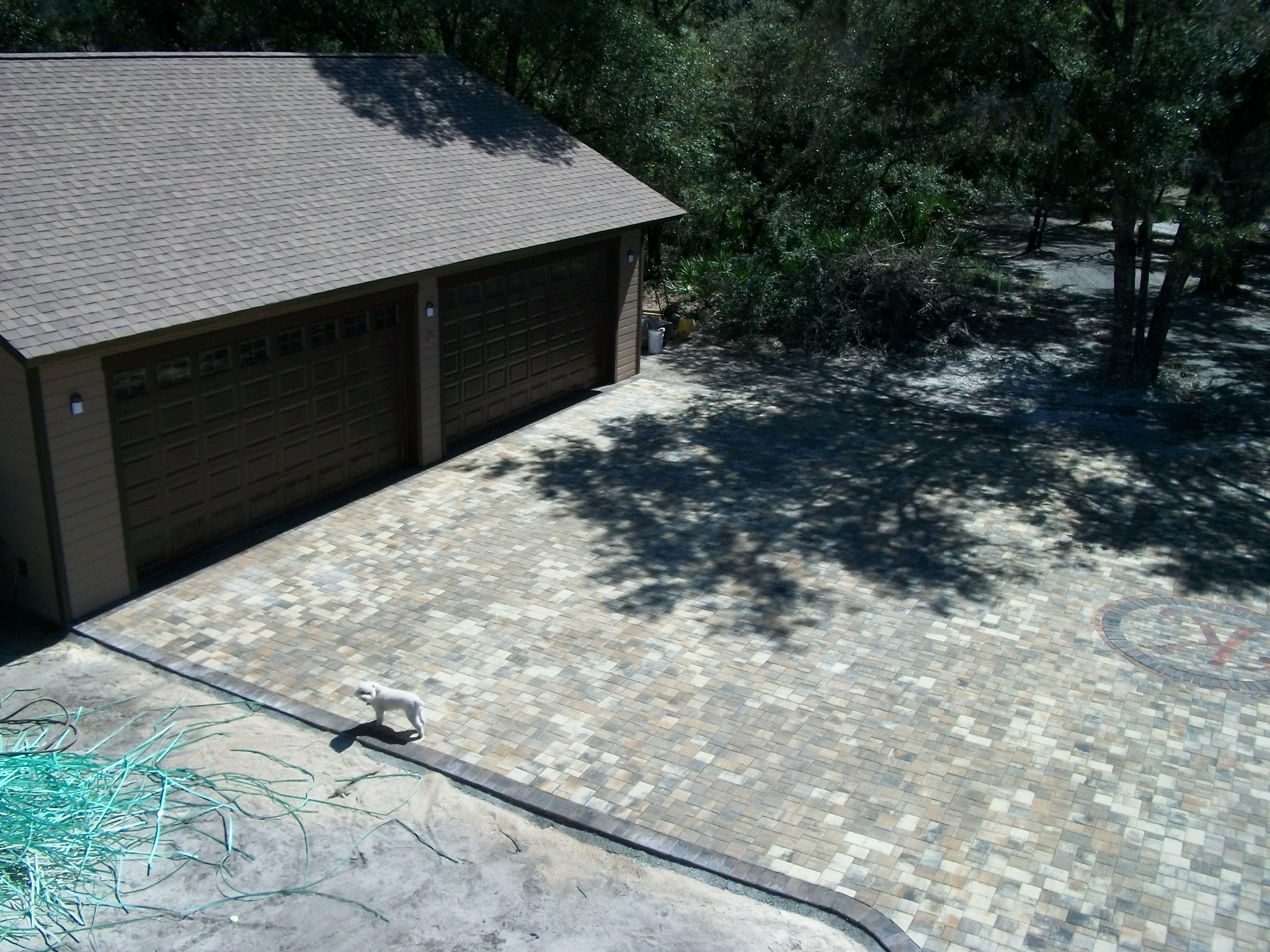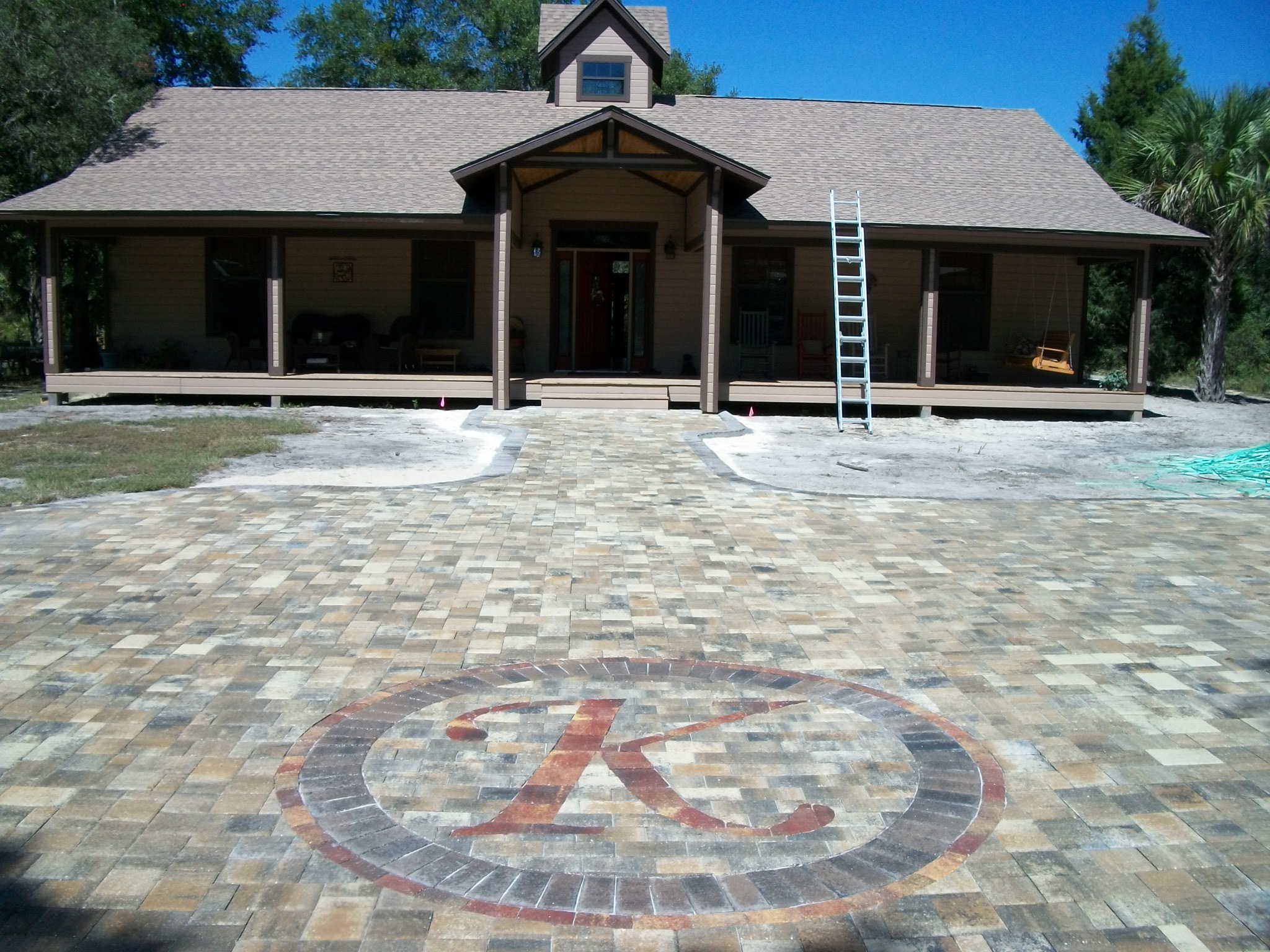 Copyright © 2010 Progressive Home Design!
Call The House Doctor Now!
352-342-9911