Current Jobs In Progress!

High Job
Hi Chip and Heather!

This Gent is an Attorney in Hernando County, Florida and surrounding counties serving area cities like Brooksville, Spring Hill, Weeki Wachee, Port Richie, Florida, etc..
Naturally, this is a good reason all by itself to be make sure things go well on his job!


So, wouldn't you know it, the Tractor broke down 30 minutes into the start of the job. The guys from Helen's Suncoast Nursery worked like mad men to get it going.
A special thanks to Jamie and Jeff for sticking to it,...and yes, they did get it up and running to complete the task for the day! Thanks Guys!

Back to Attorney High. Now you know folks, NOBODY likes to be involved in a divorce, BUTTT, if you happen to be in that situation and want to make sure you get to keep at least HALF of your stuff, I suggest you give Attorney High a call.

Here a few pictures.
Before Pictures and grading the site.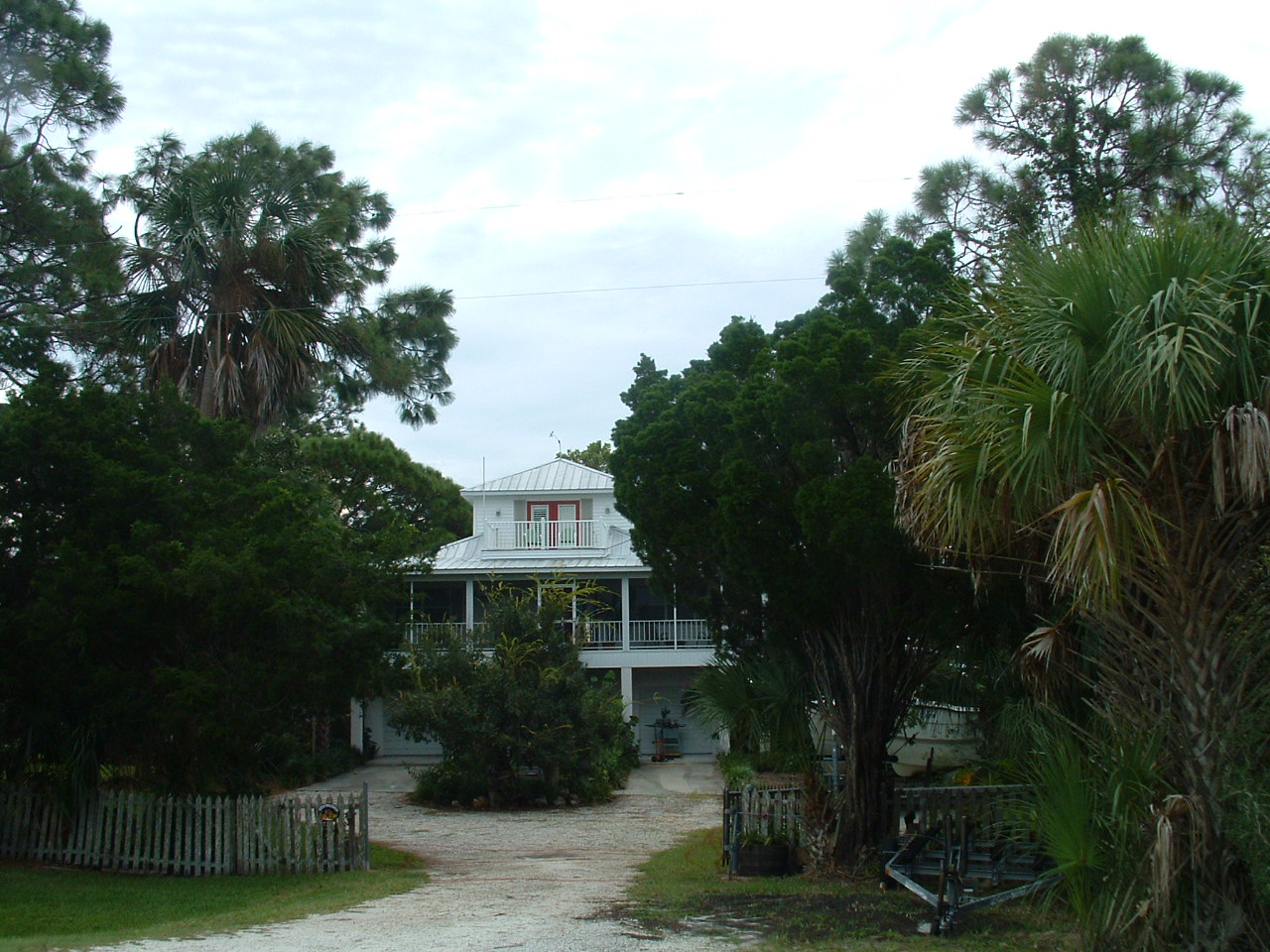 AFTER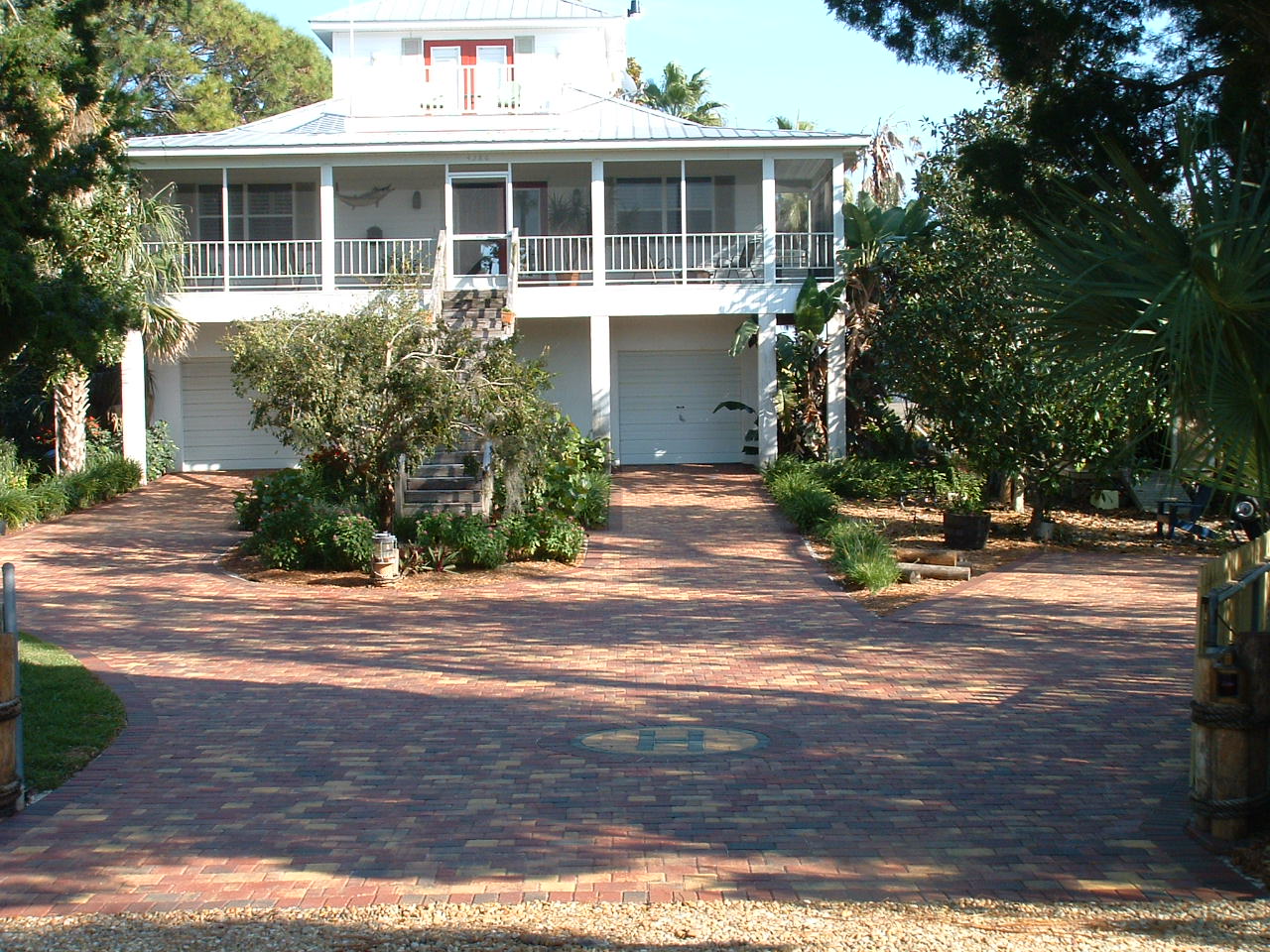 This is Rich Colletti the inventor of "Super Wet Look" Sealer for brick pavers. He is the owner of Seal N Lock!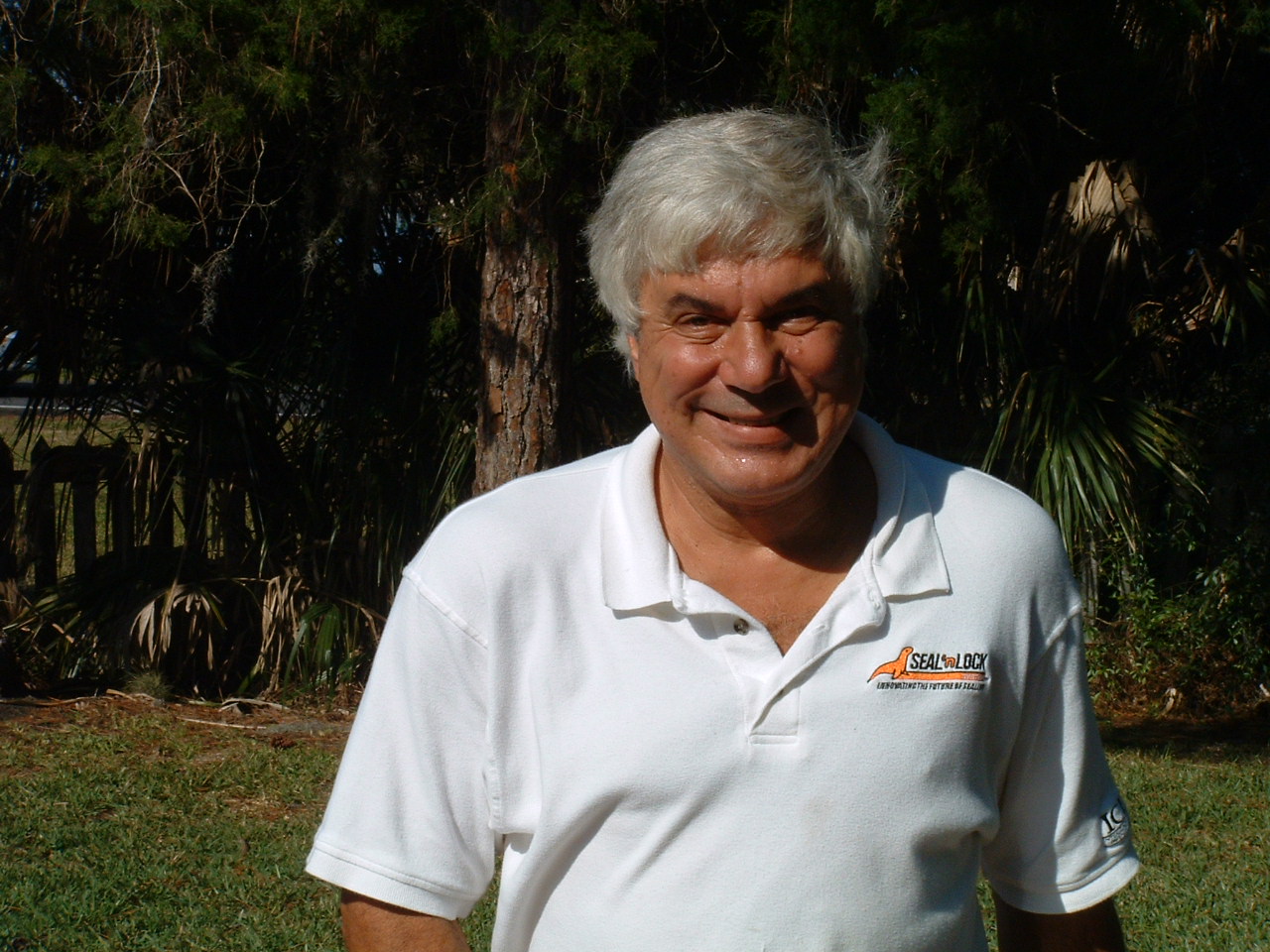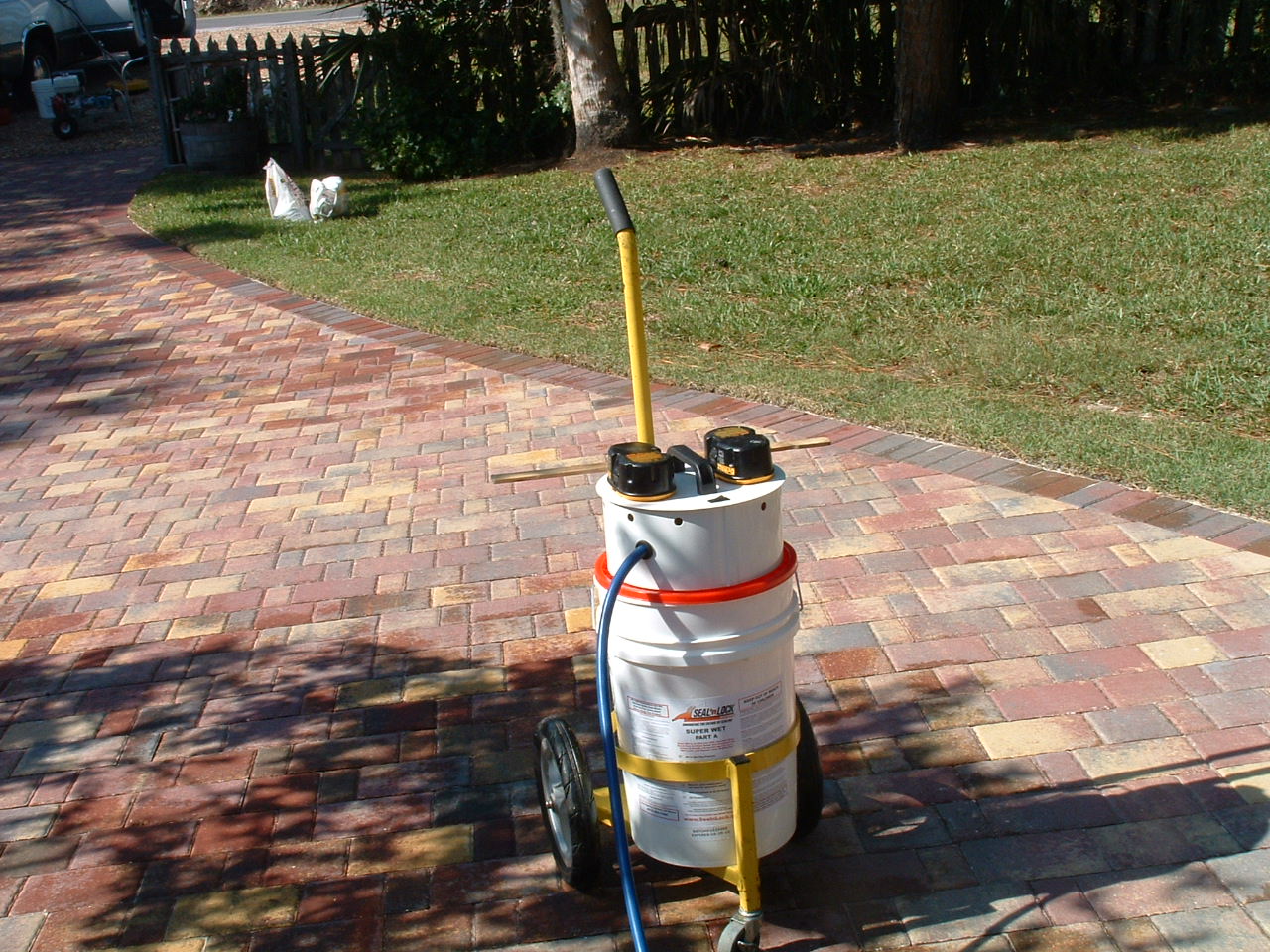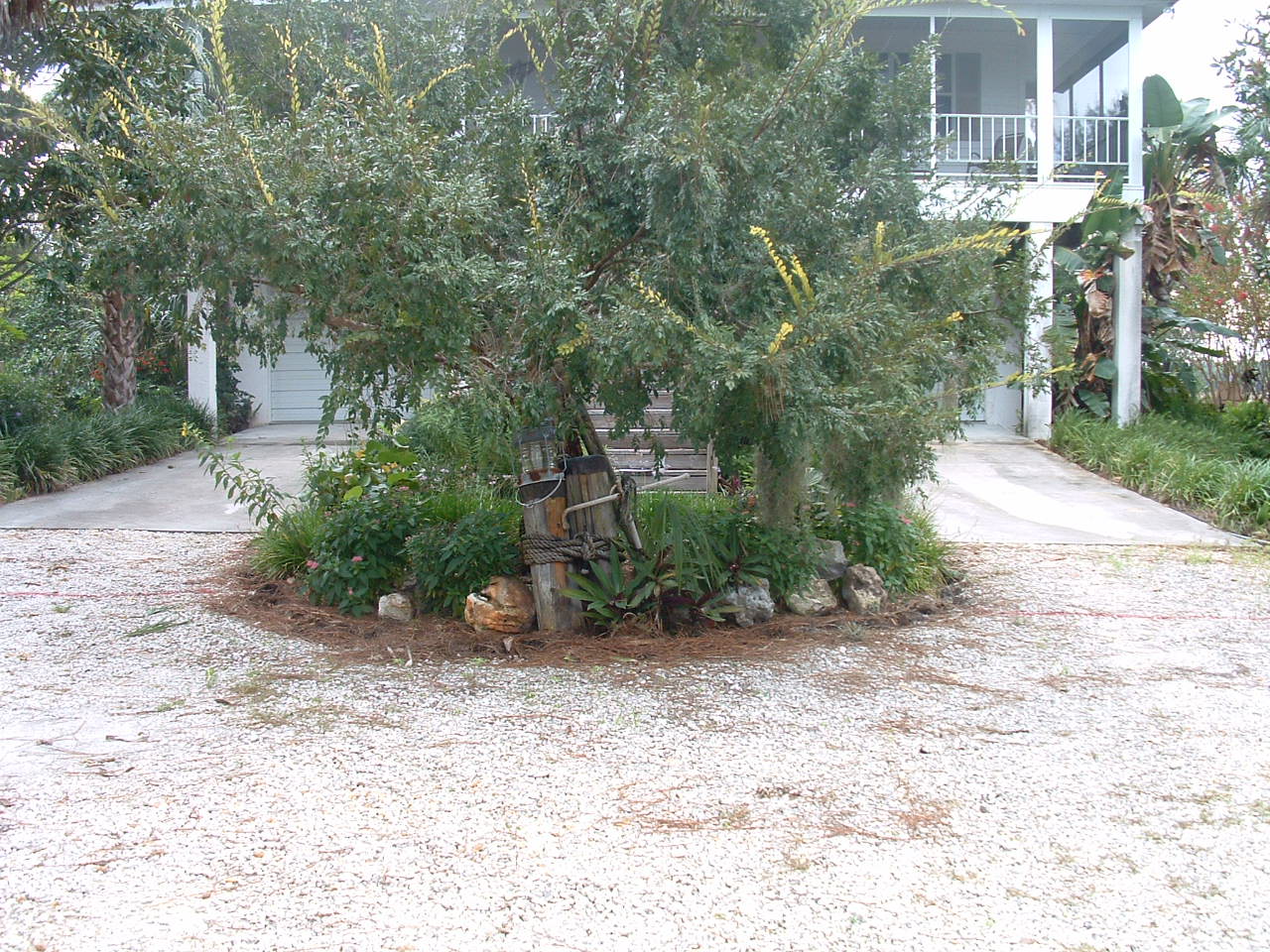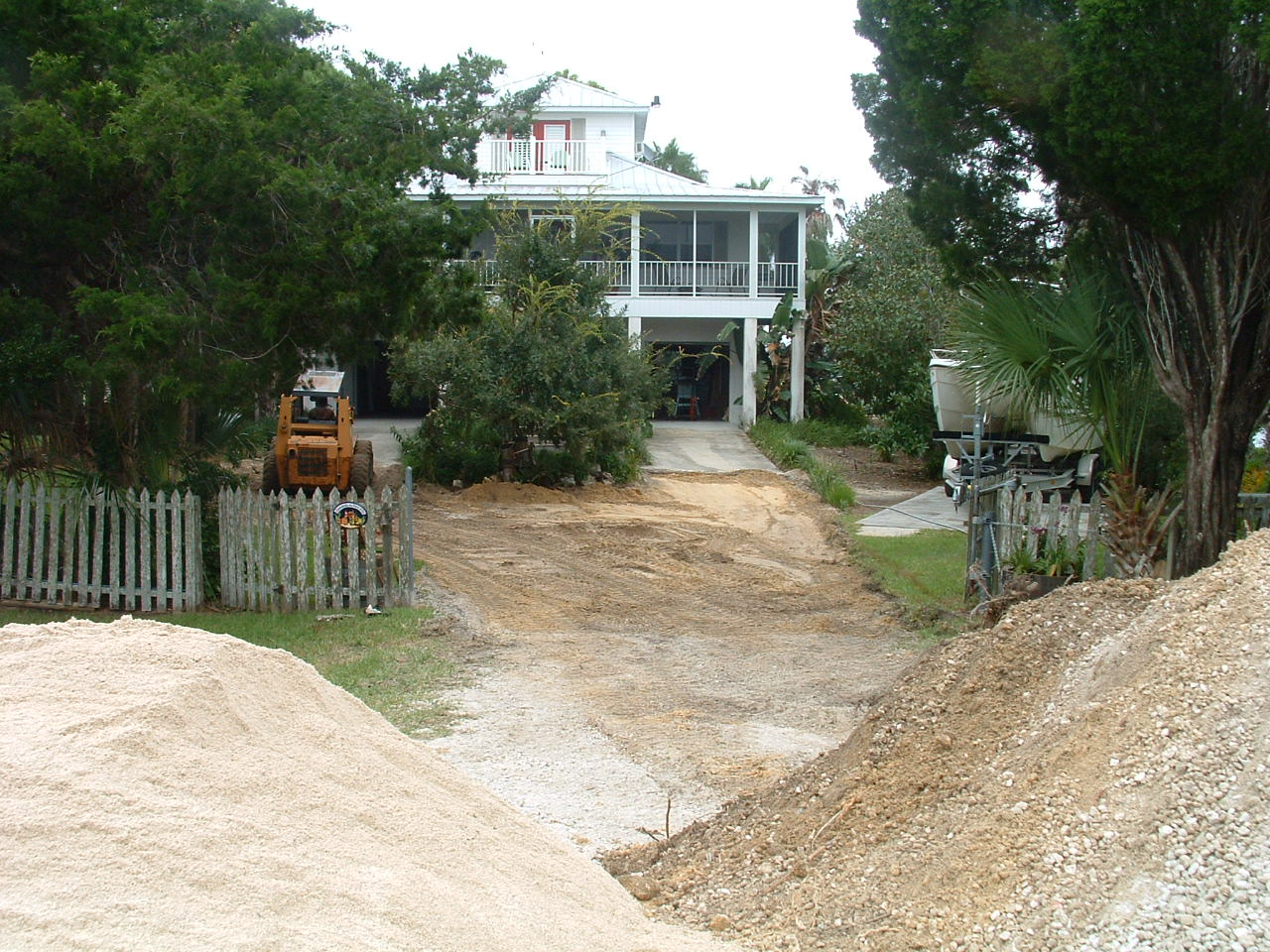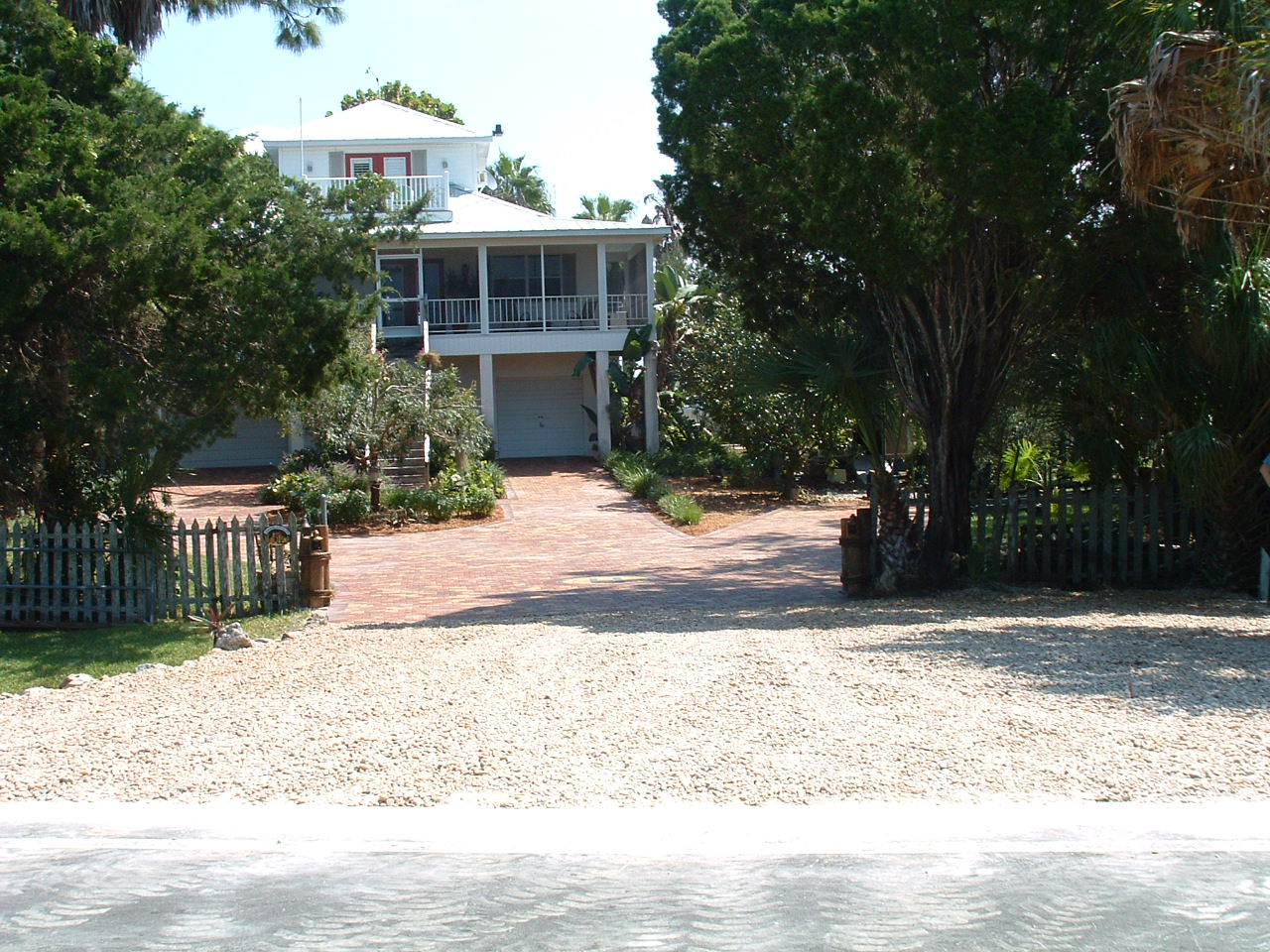 Paver Delivery!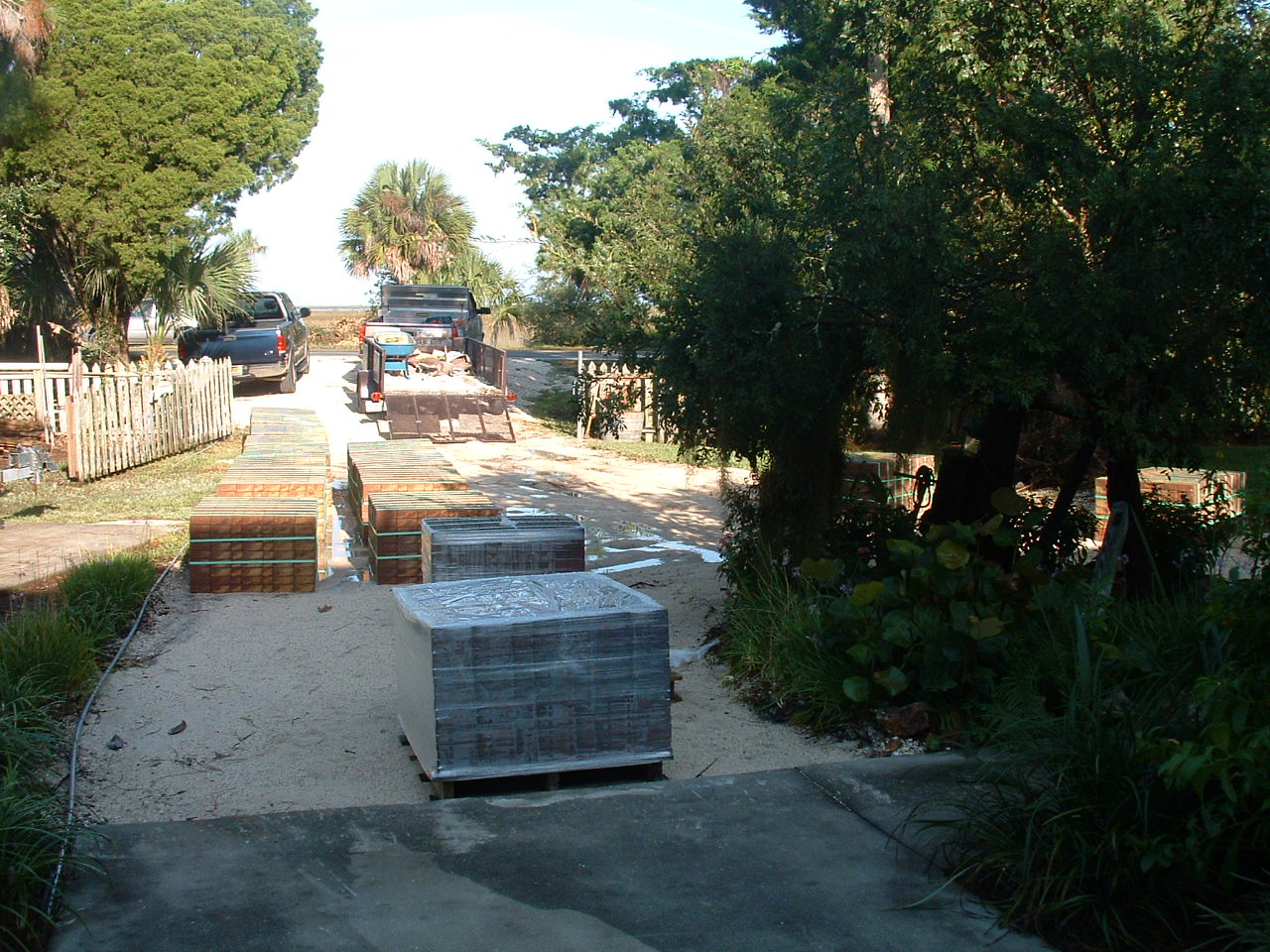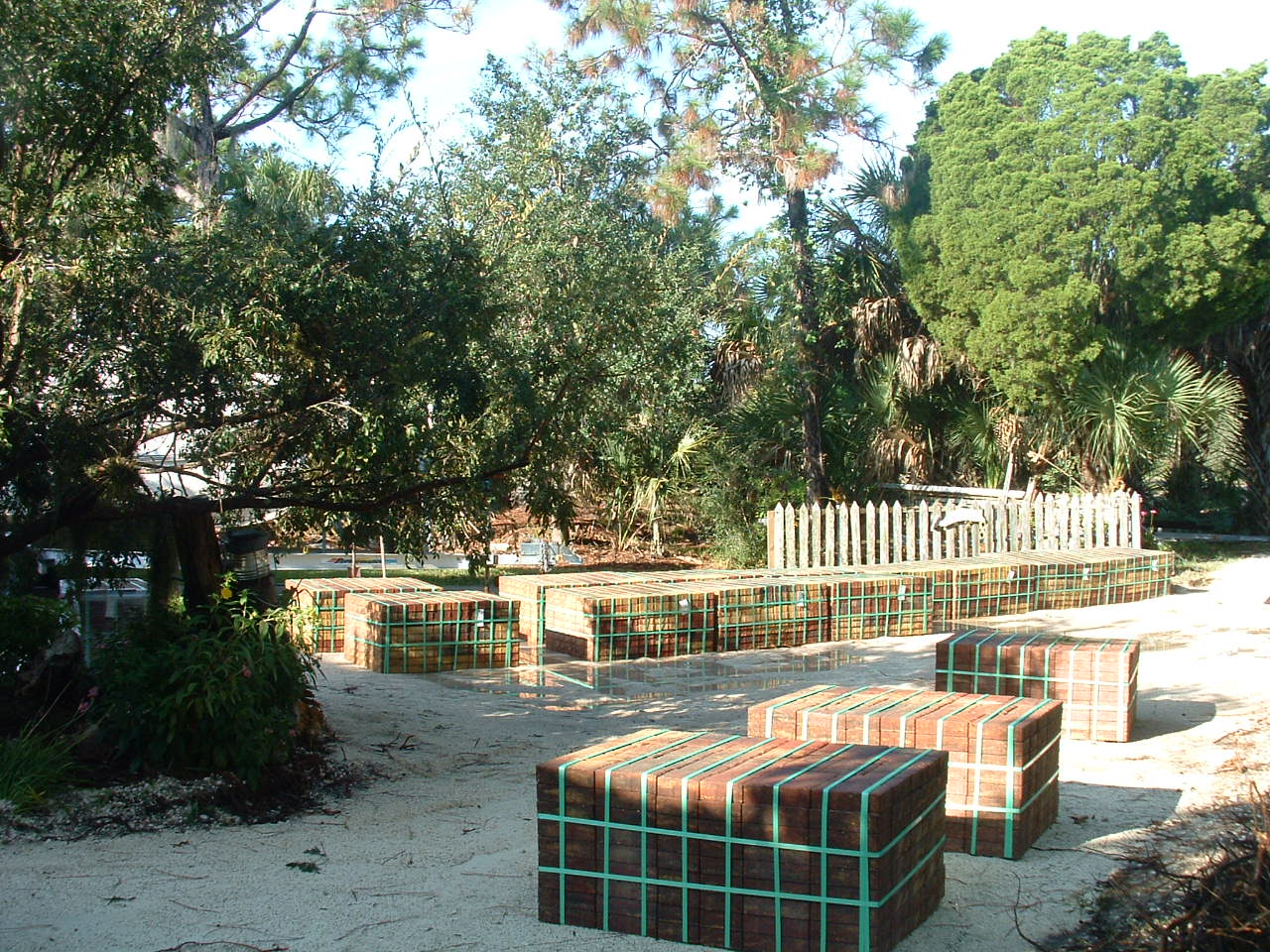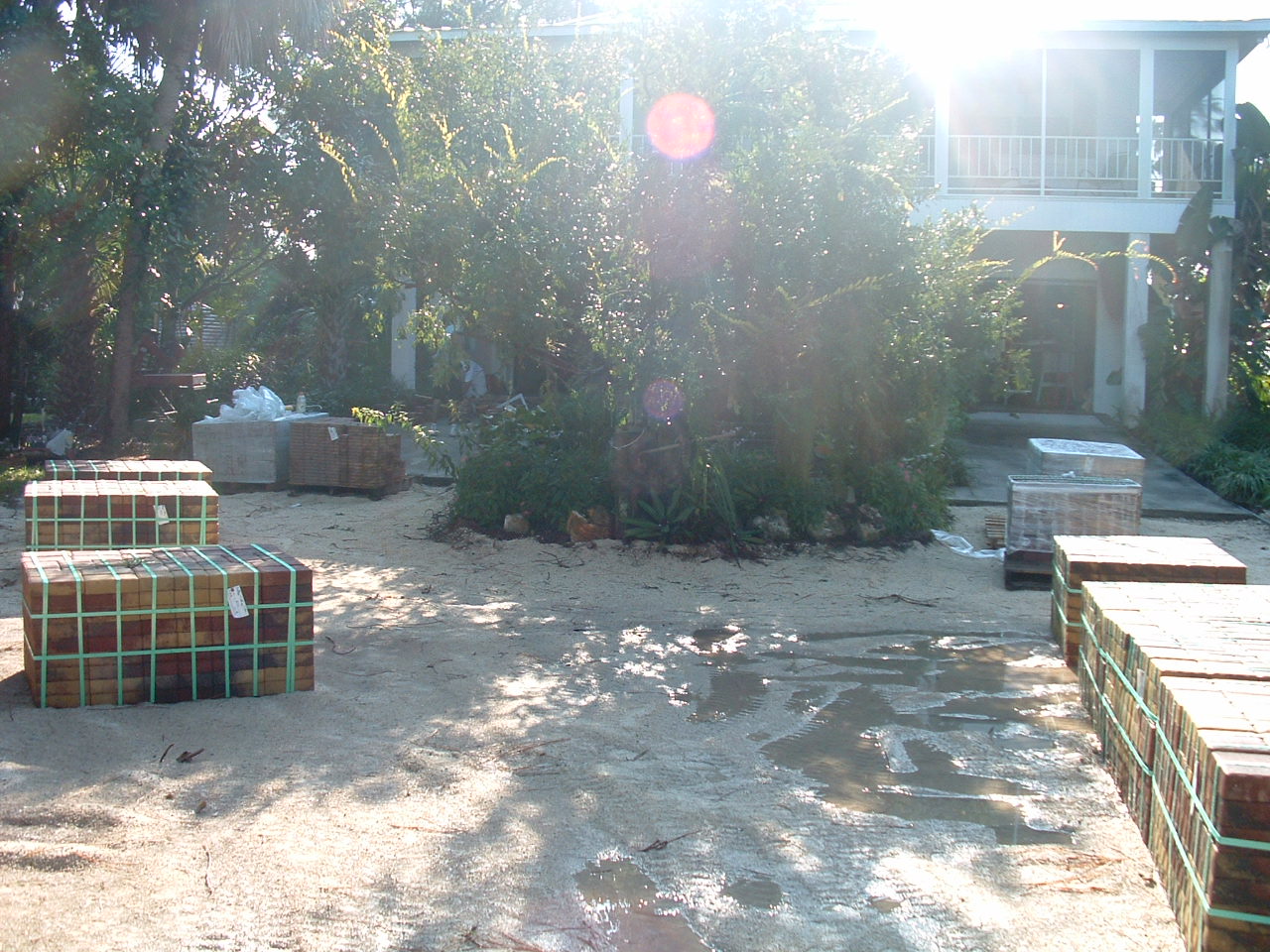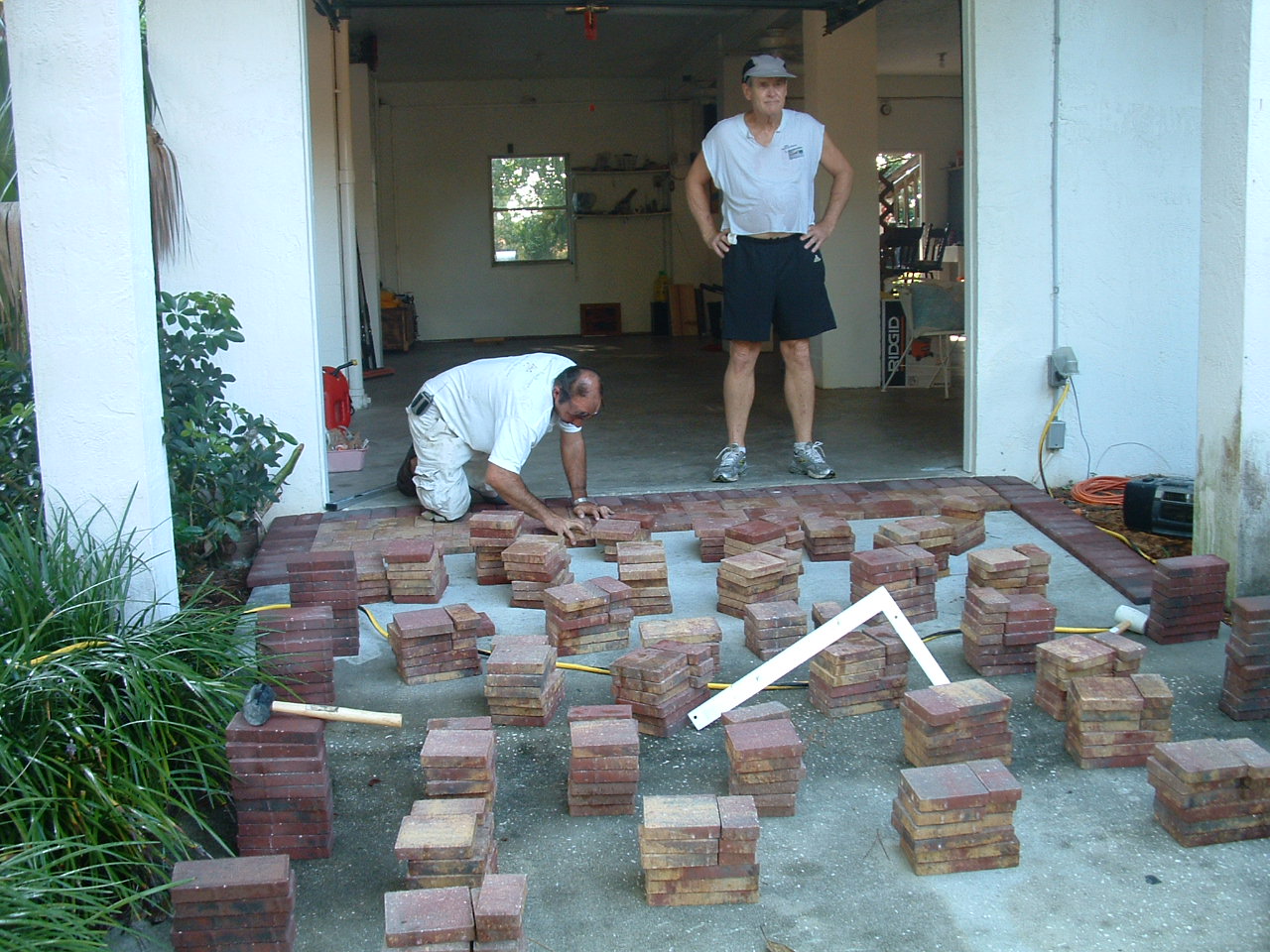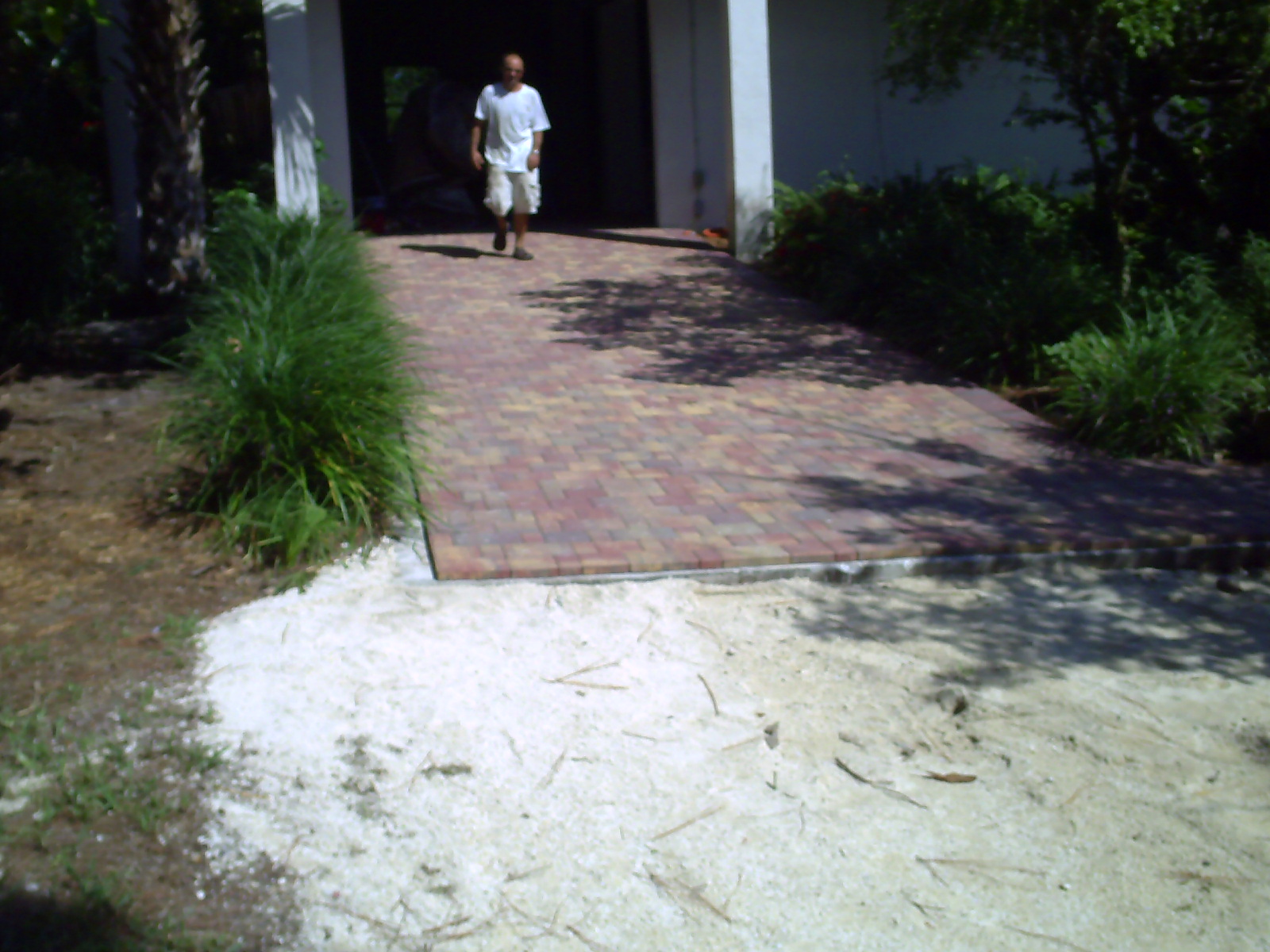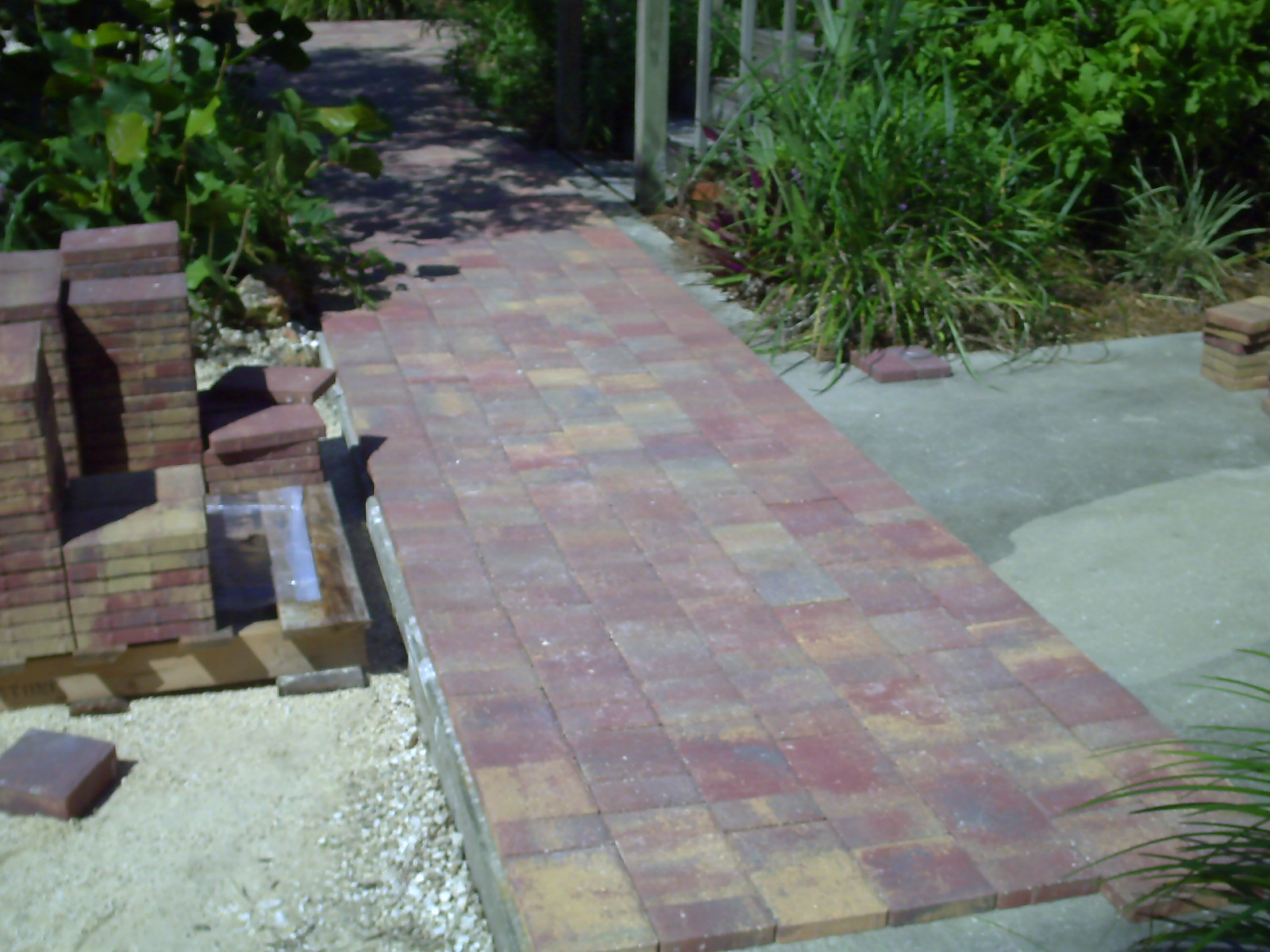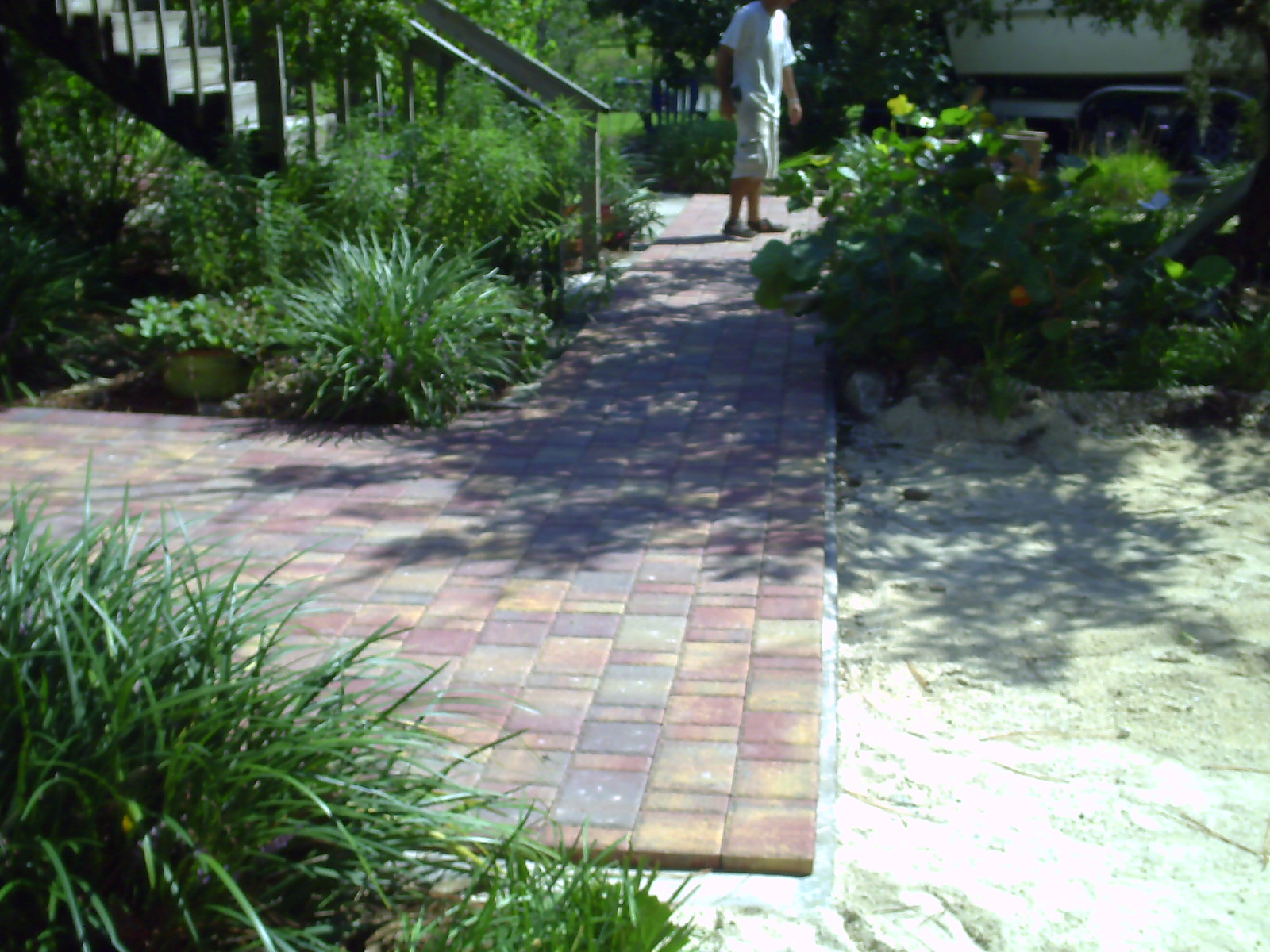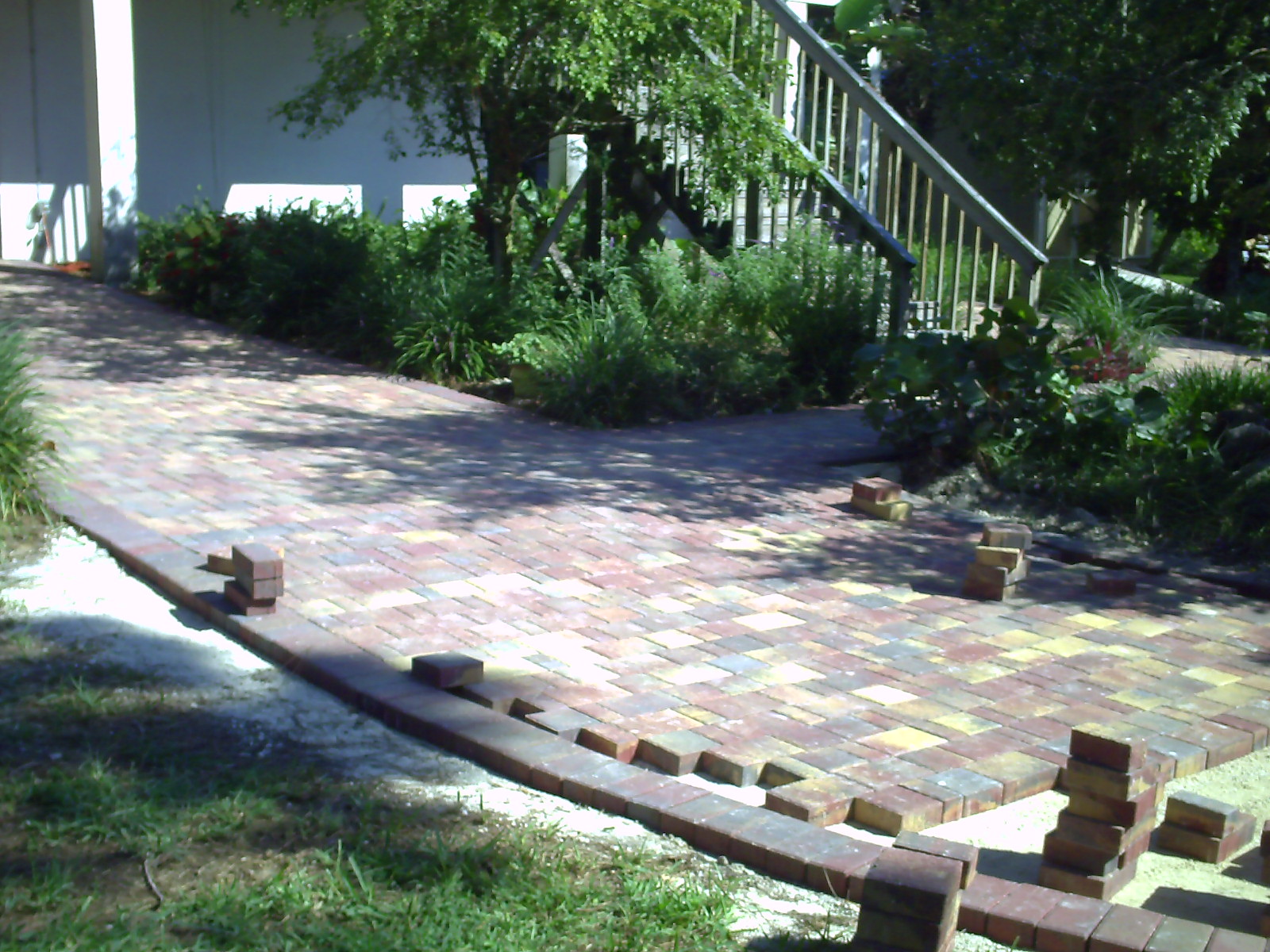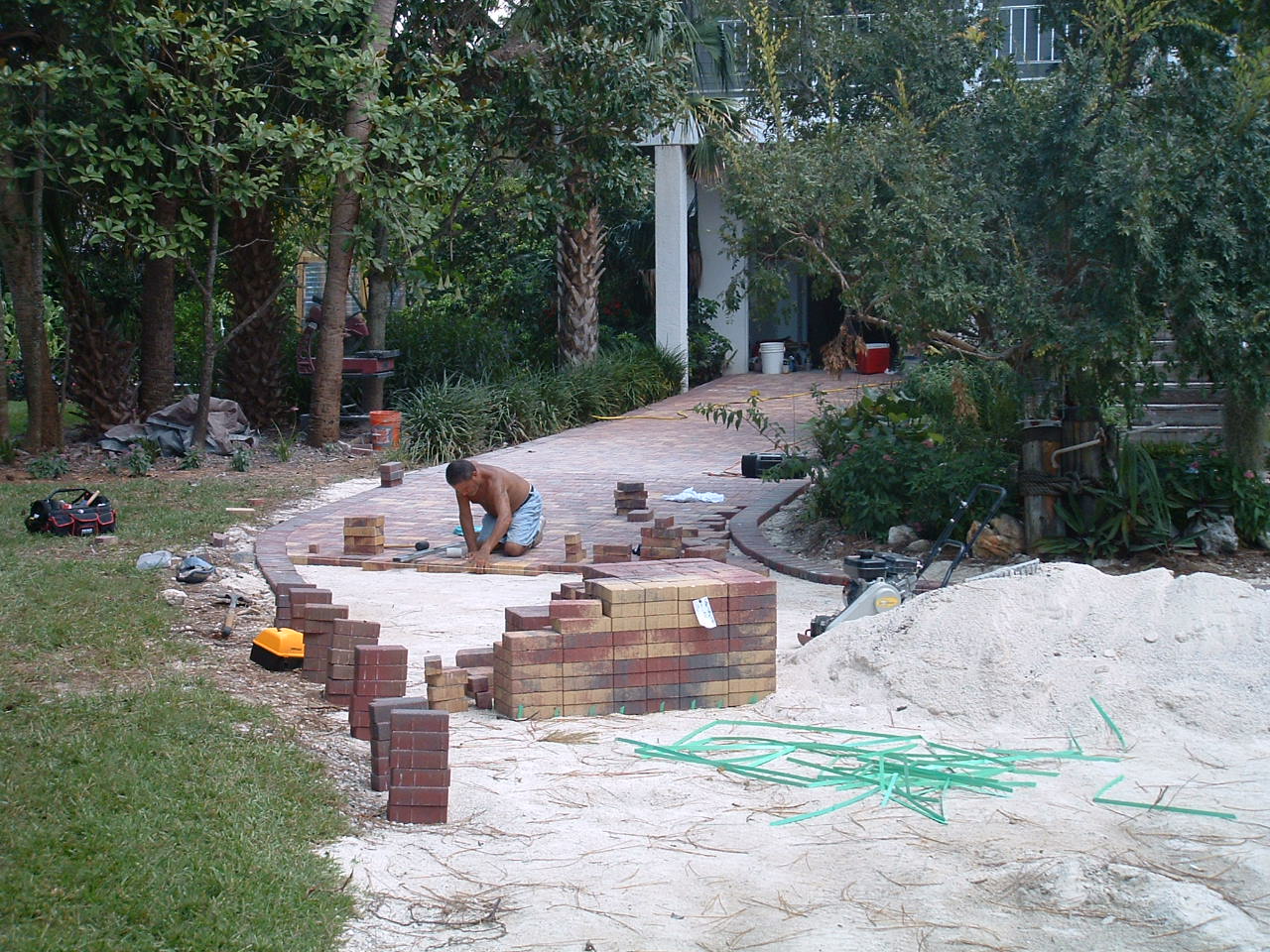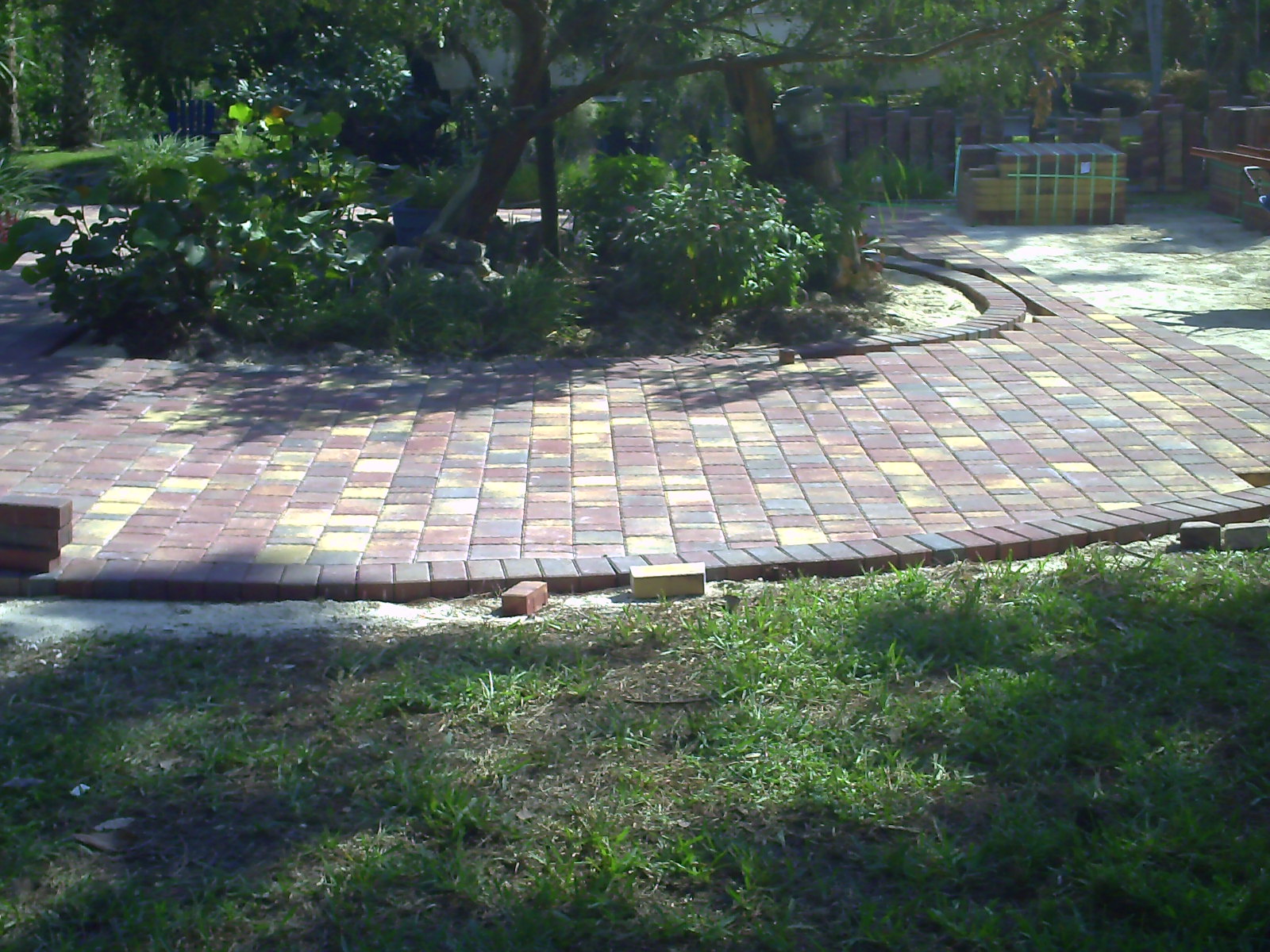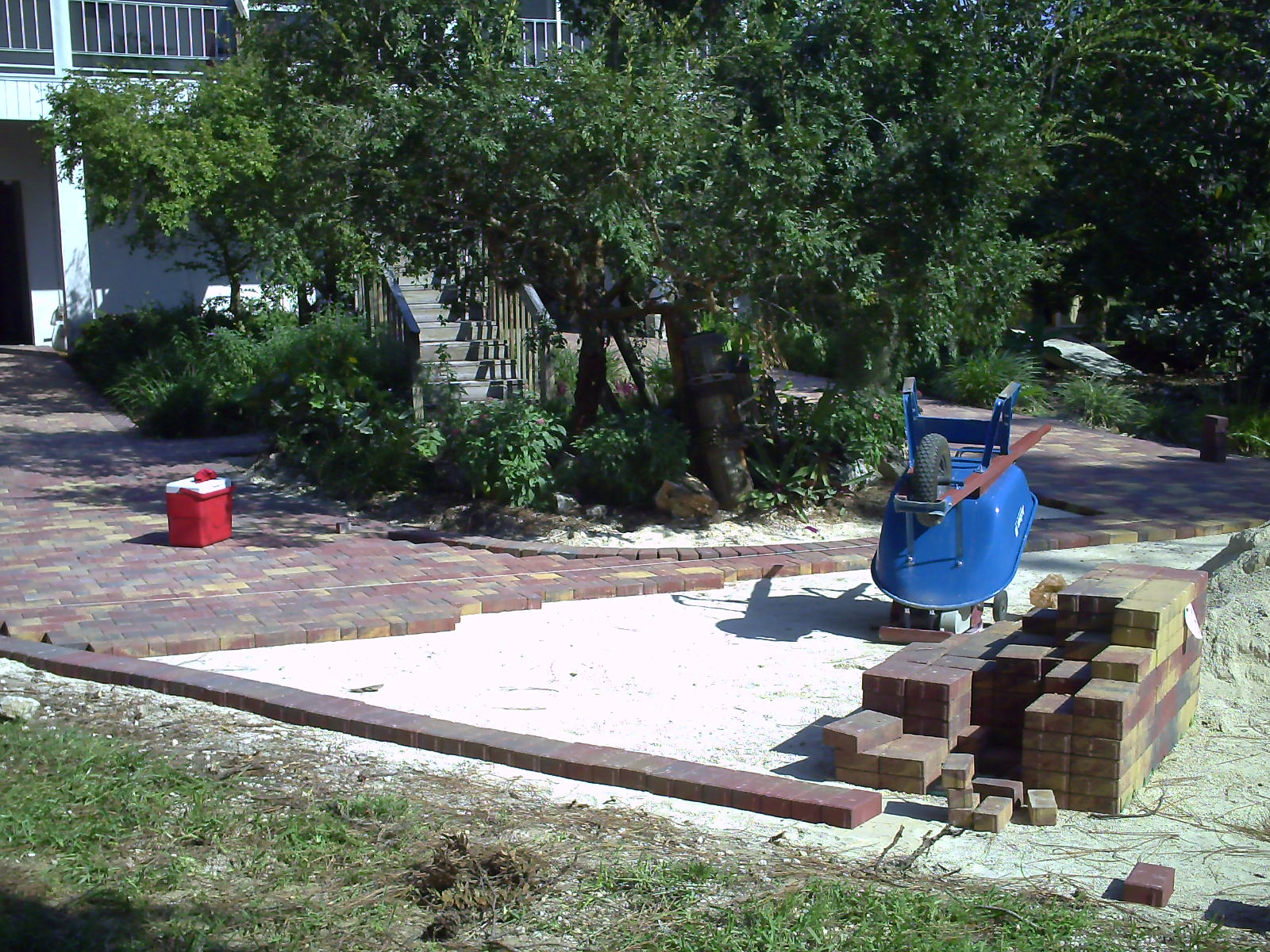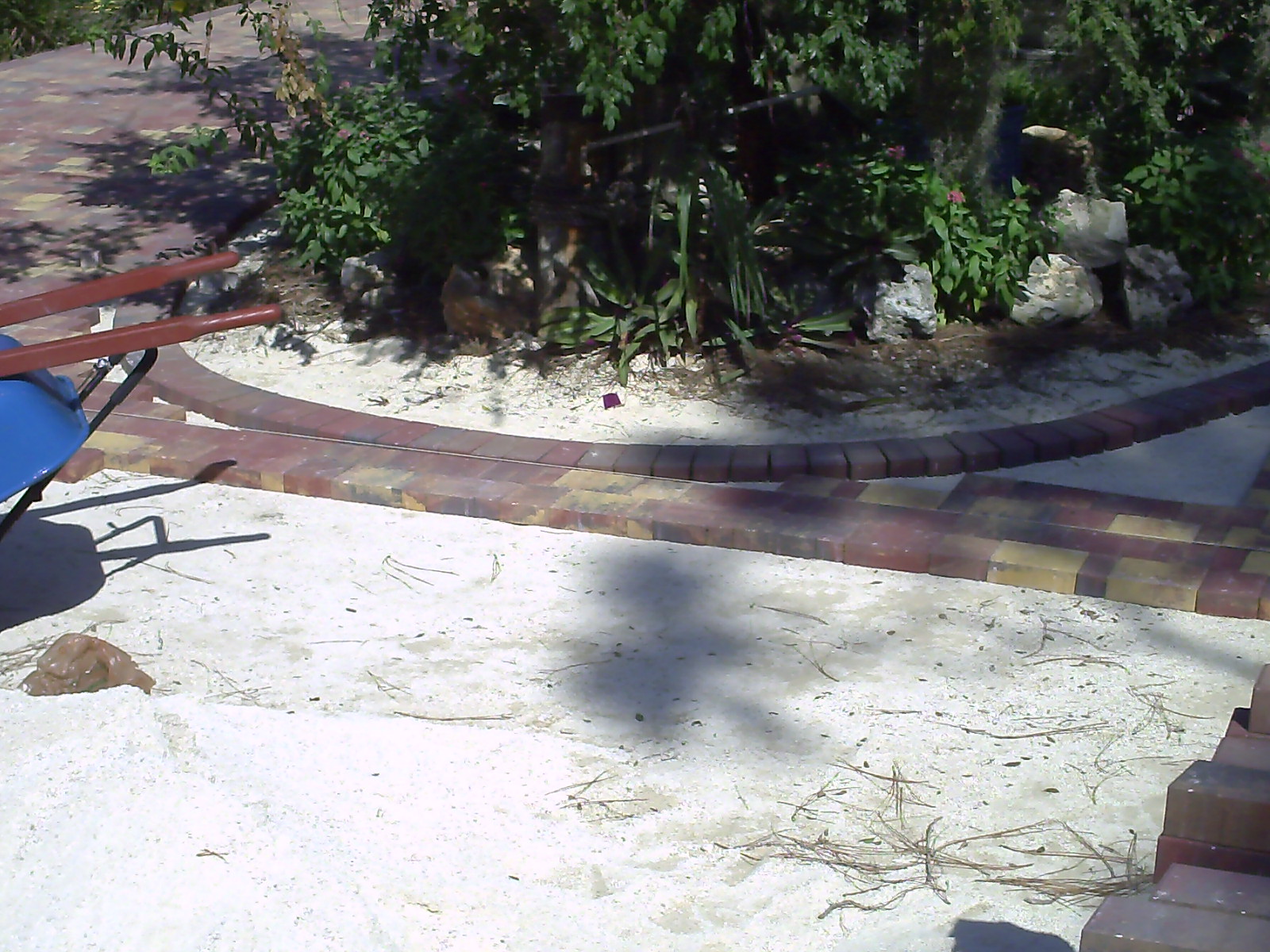 The Inspectors joined us today!
As you can see these little guys are working in tandem checking every brick that was laid!! :-)
Sunny is on "Point" and has spotted one she's not happy with as Russ tries to explain to Sunny why that one brick is a little off!
Nice try Russ, but you're not going to slip that one by her!


I think they like their new driveway so far, and are heading back into the house to report to the Boss! :-)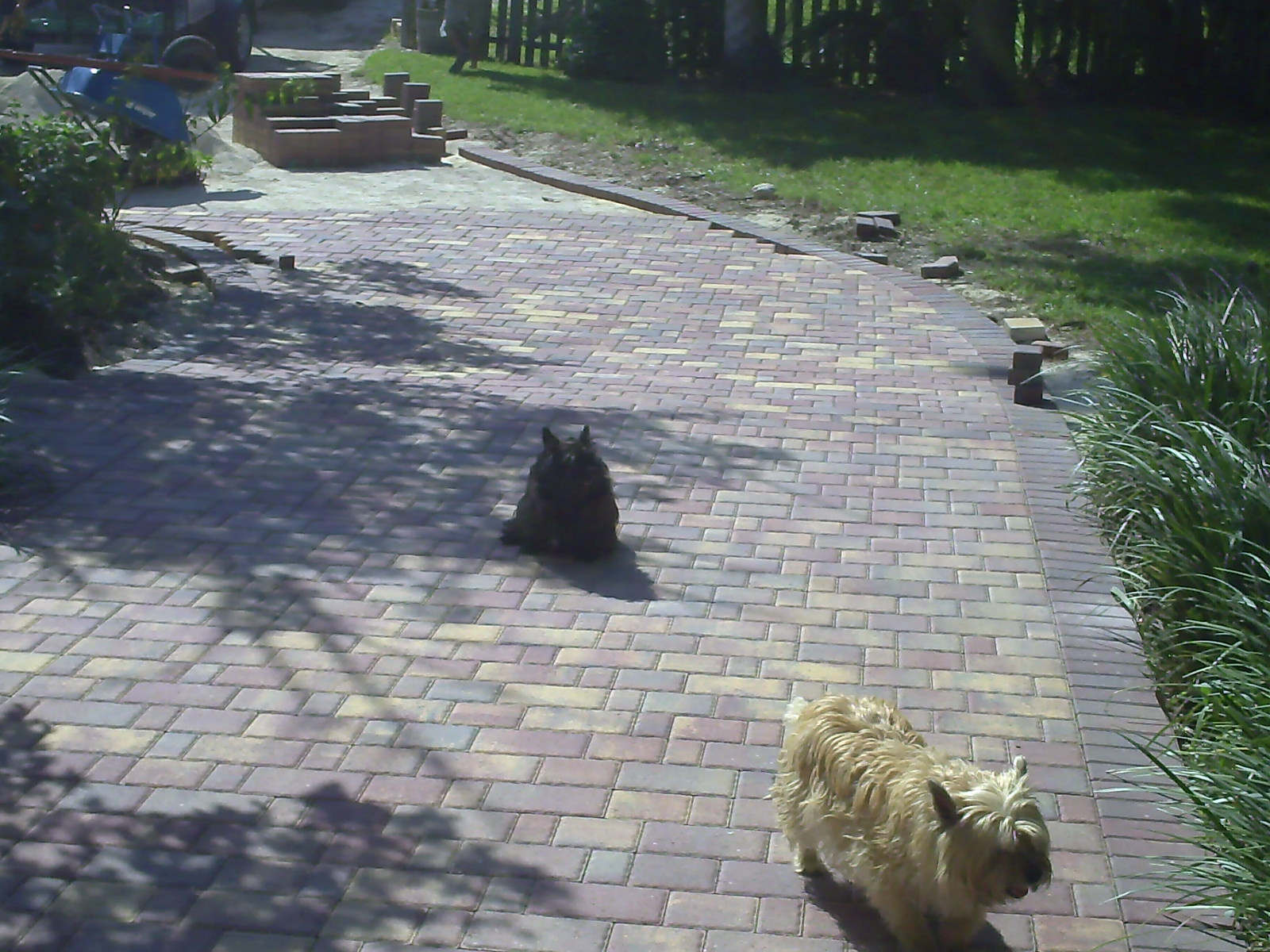 The inspectors were on us again this afternoon!
Rainy was checking John's work out on the brick saw.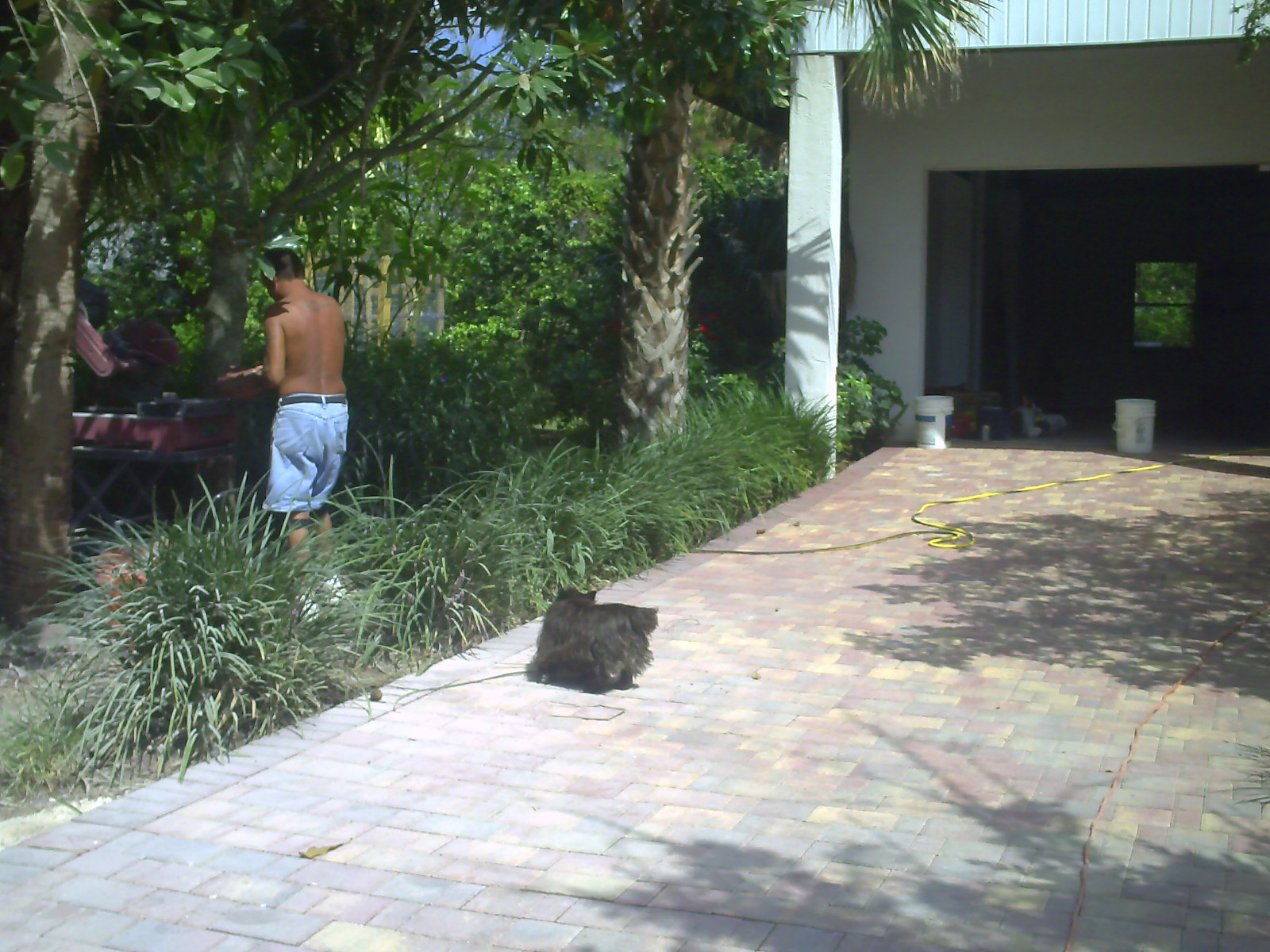 Sunny was trying to give John a few pointers, but you know, it's hard to teach an Old Dog New tricks!
Keep an open mind, John!!!!! :-)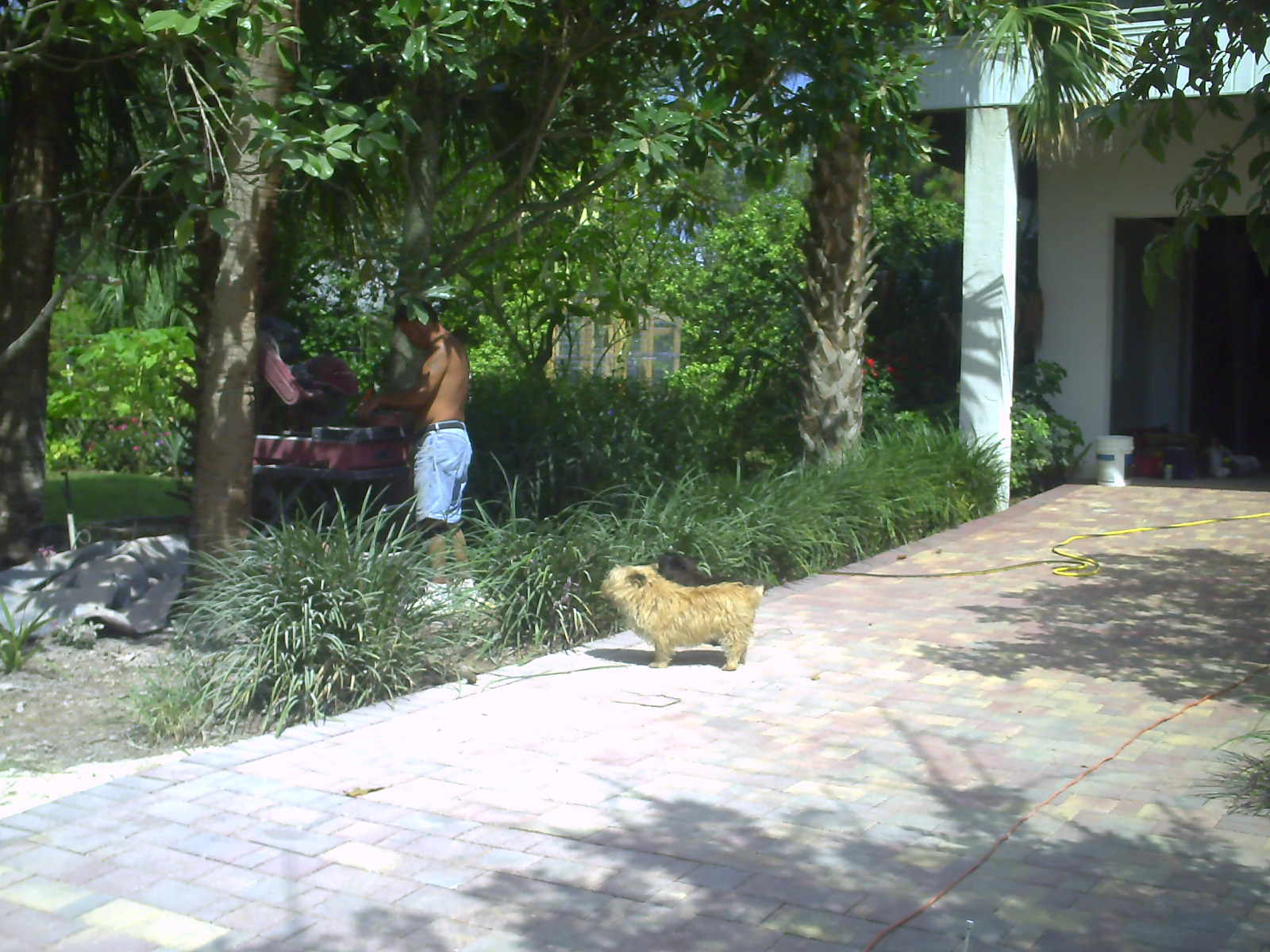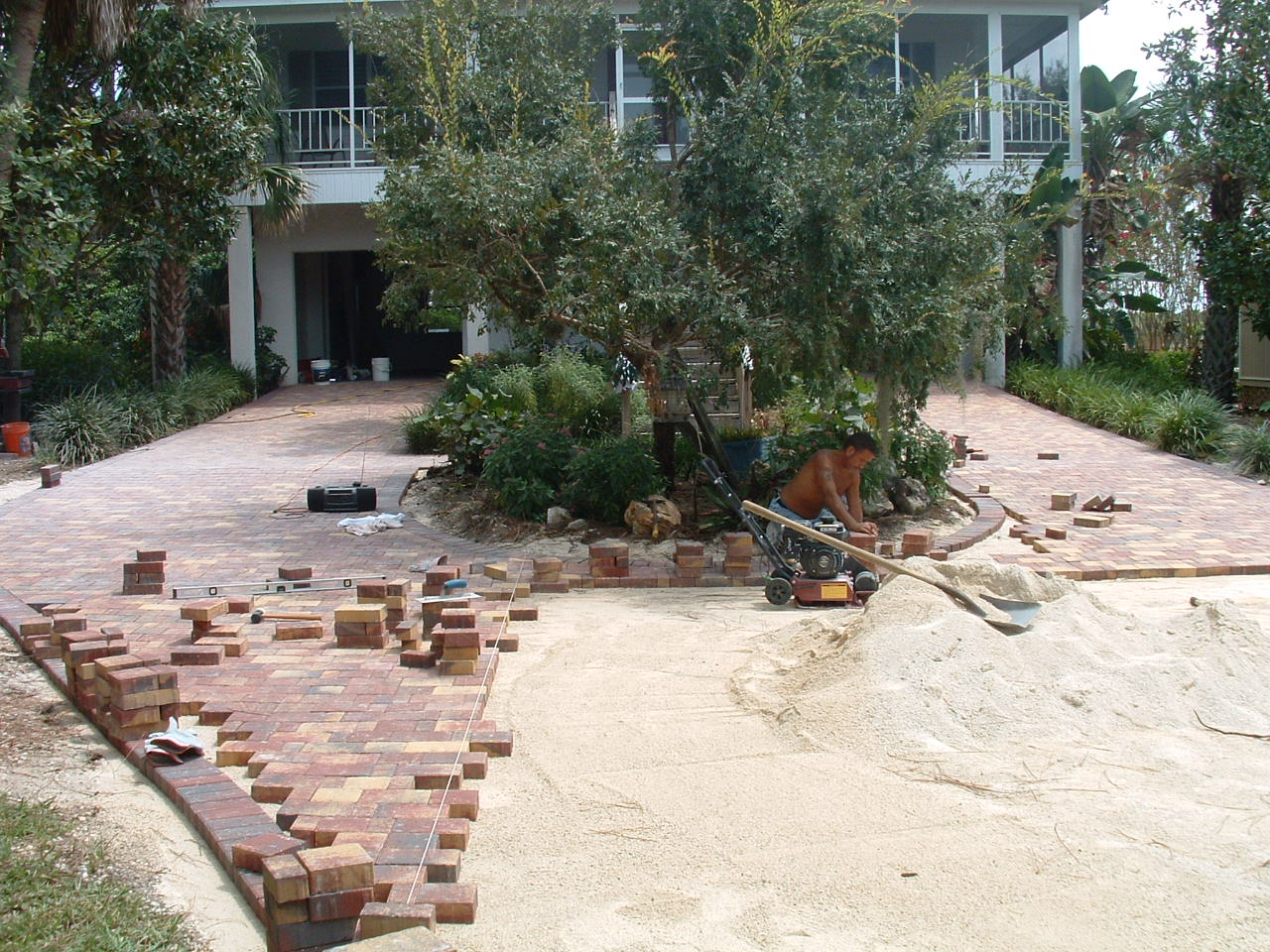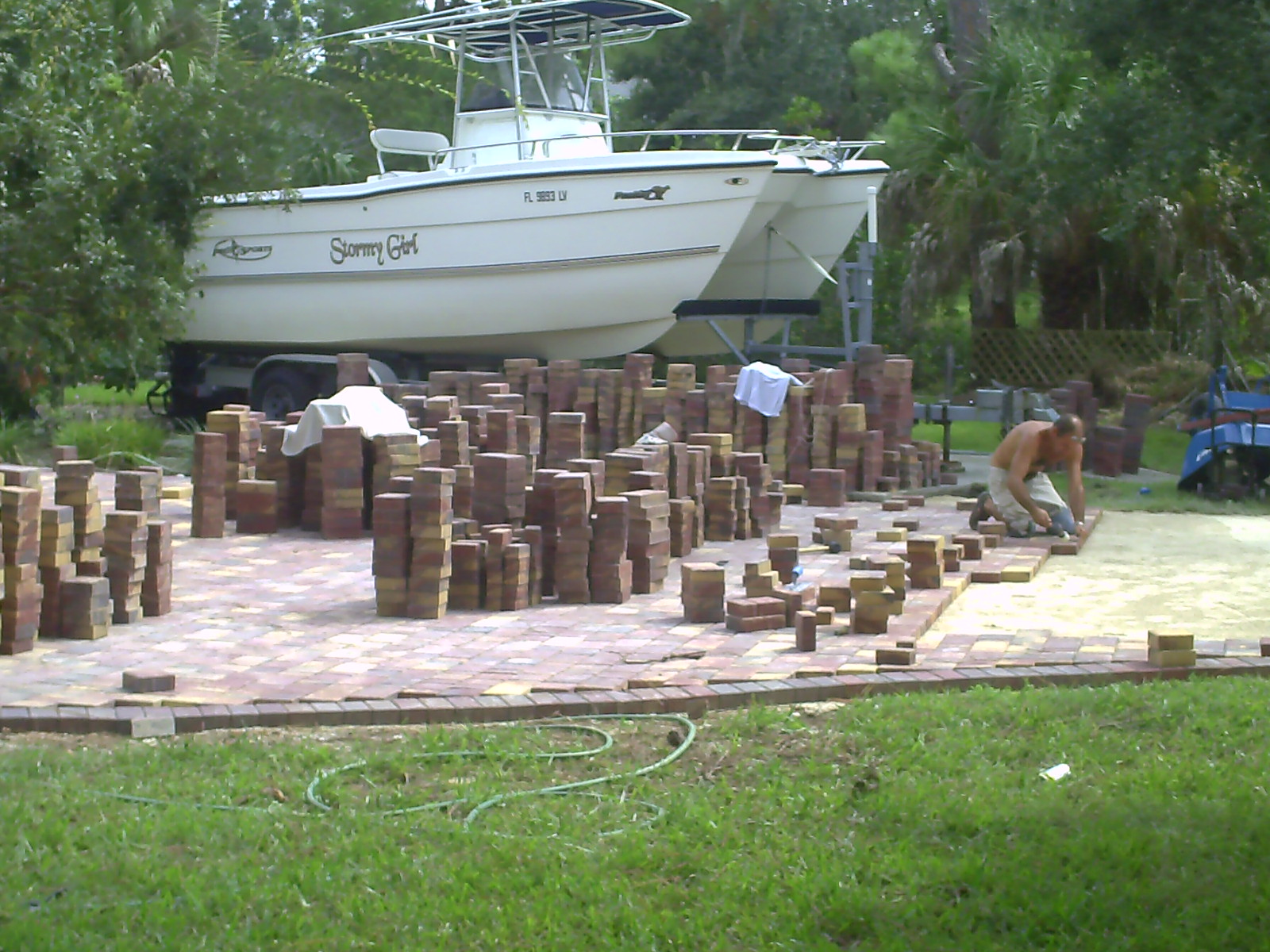 This project is starting to take shape!
I'm not sure you can see it in the picture, but we are trying to get the grade of the driveway to shed water to right towards a canal that is over there to the right of the picture you see below.
The Boss has also ask us to go ahead and paver in an extension driveway for "Stormy" the Big Boat there!
She's sitting on a 12x 25 foot pad.
We are going to use thick pavers and tie the concrete pad in with the thin pavers to the main driveway!
Boy oh Boy, this is going to be SUPER SHARP!
Check back tomorrow to check our progress!!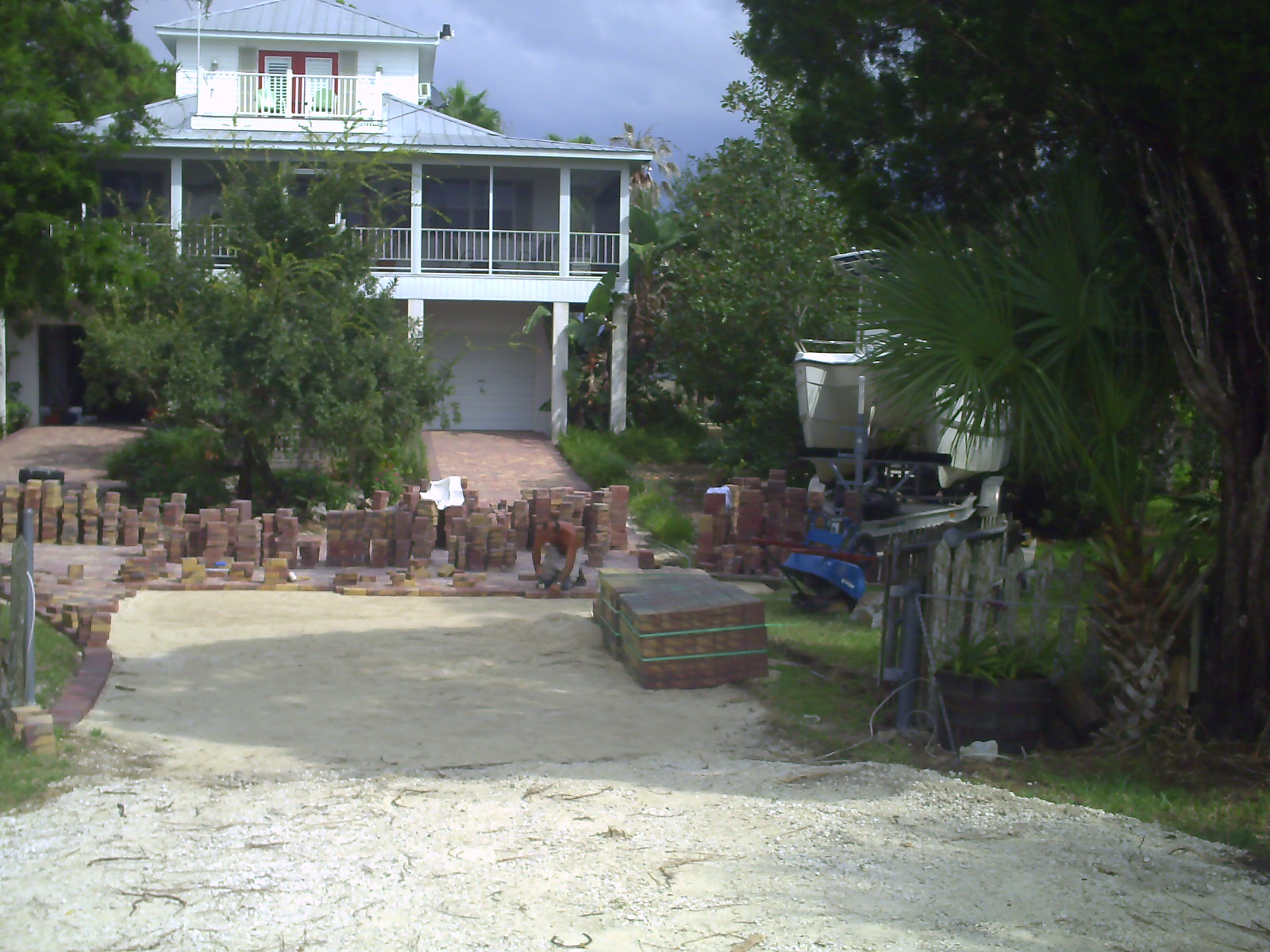 We've decided to inlay a monogram in the driveway.
Below is just a rough proto-type!
Very Cool and Classy too!!!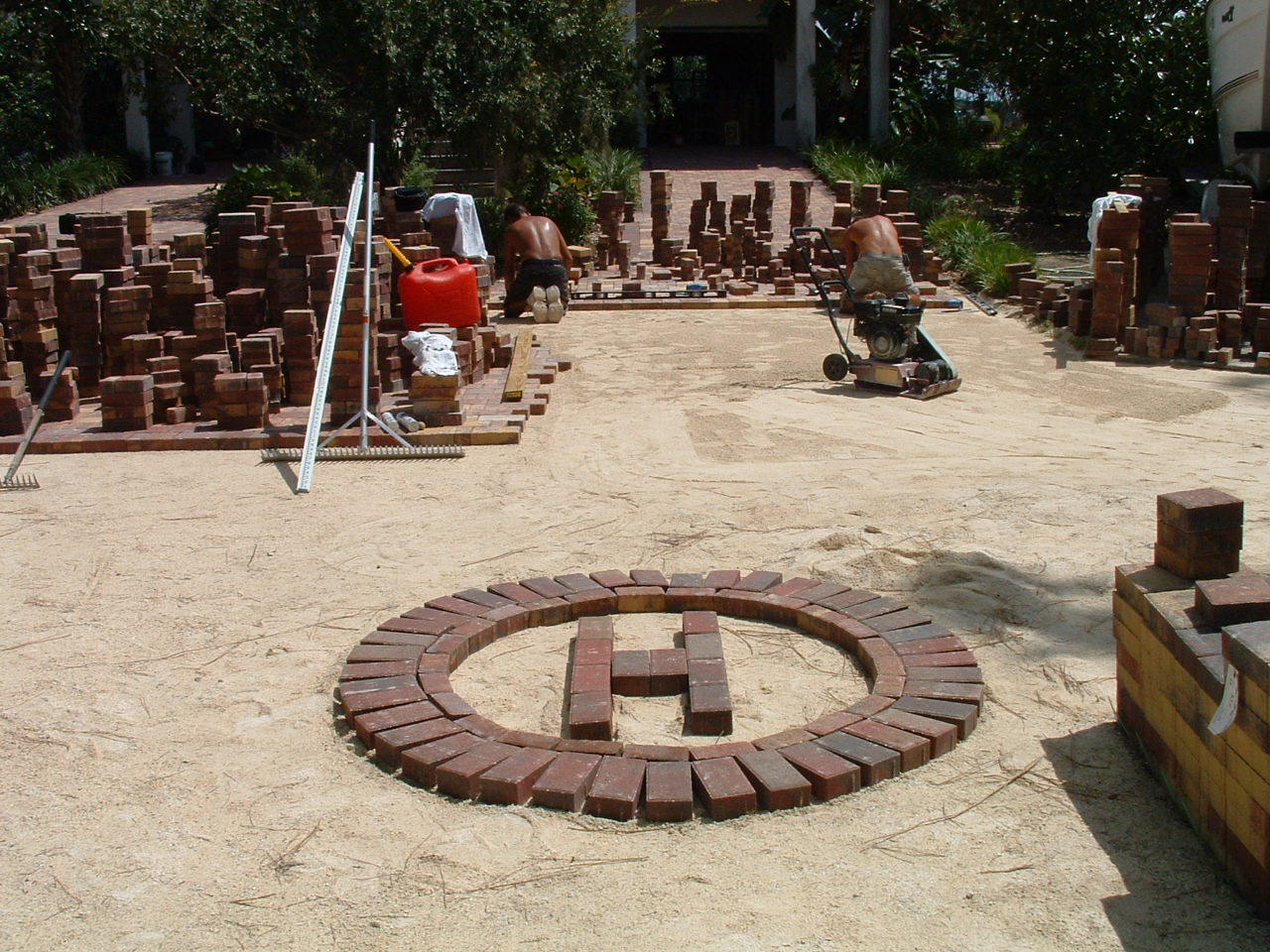 Here is the final of the Monogram!
Pretty sharp if I do say so myself!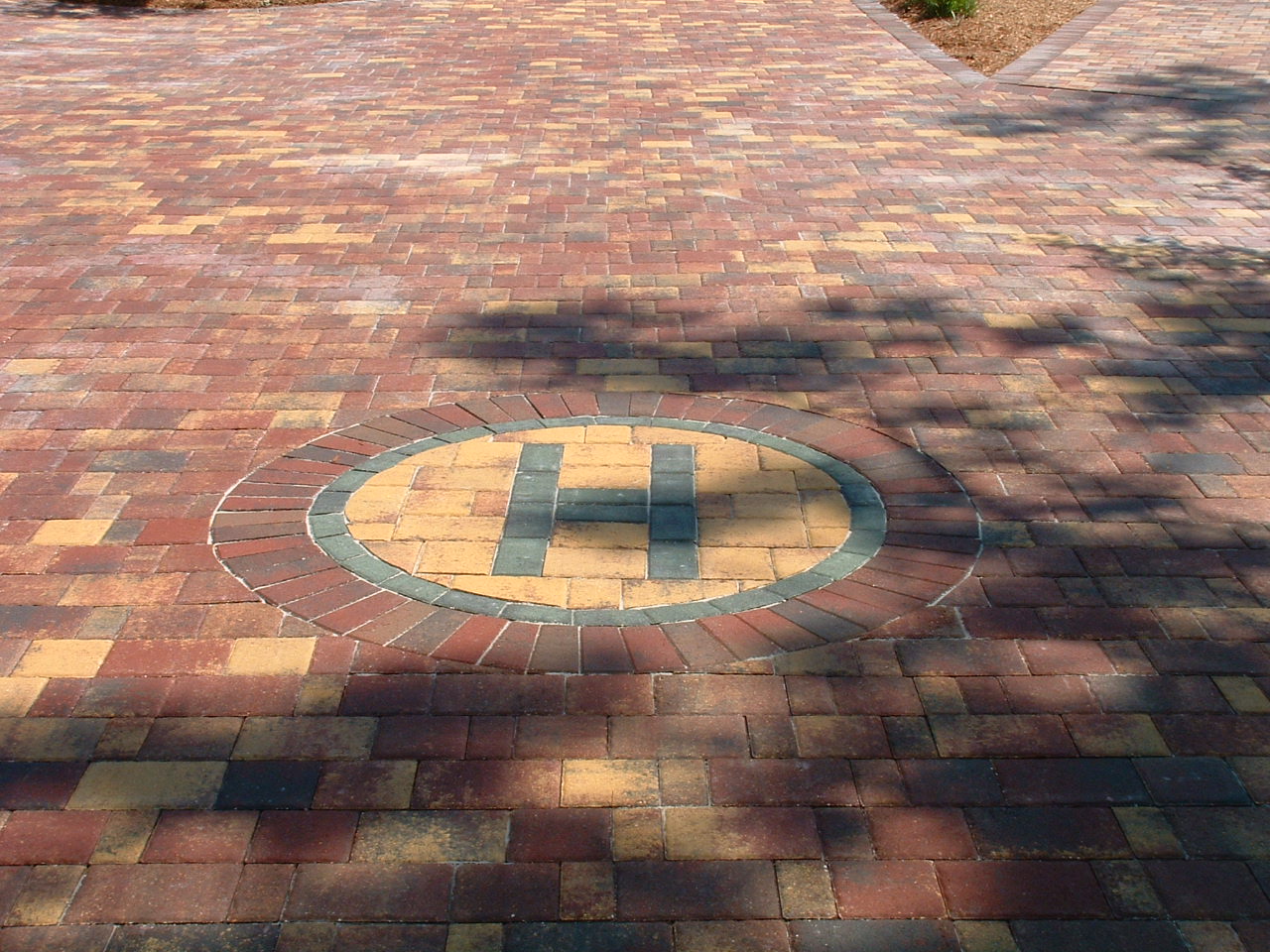 We had a few weather, and high tide obstacles last week, but we are getting things under control.
The tide was unusually high a few days, as you can see below, and washed out the base a couple of times.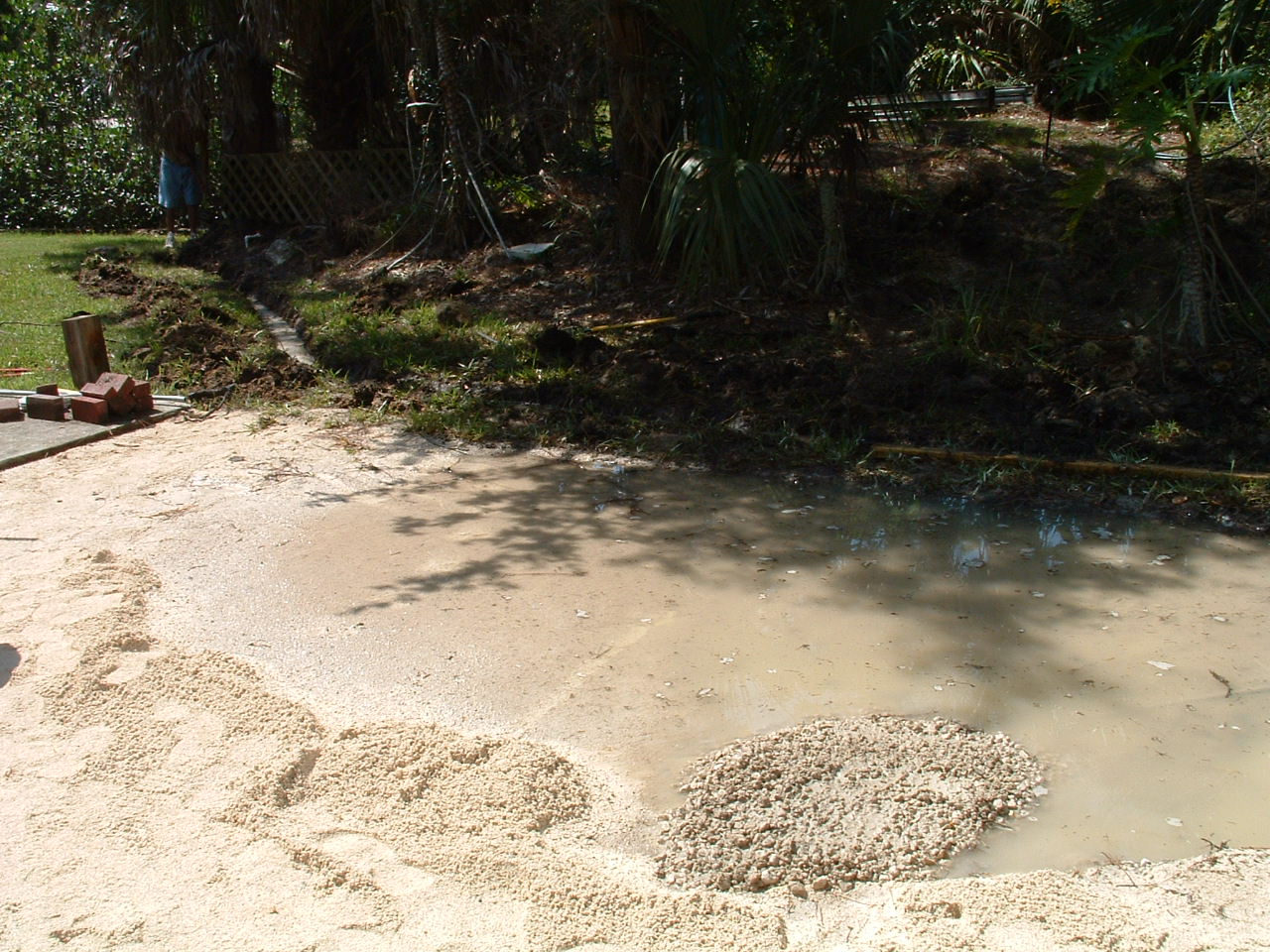 The customer asked if we could install a drainage system on the side of the driveway since most of water wants to collect there.
So we did! :-)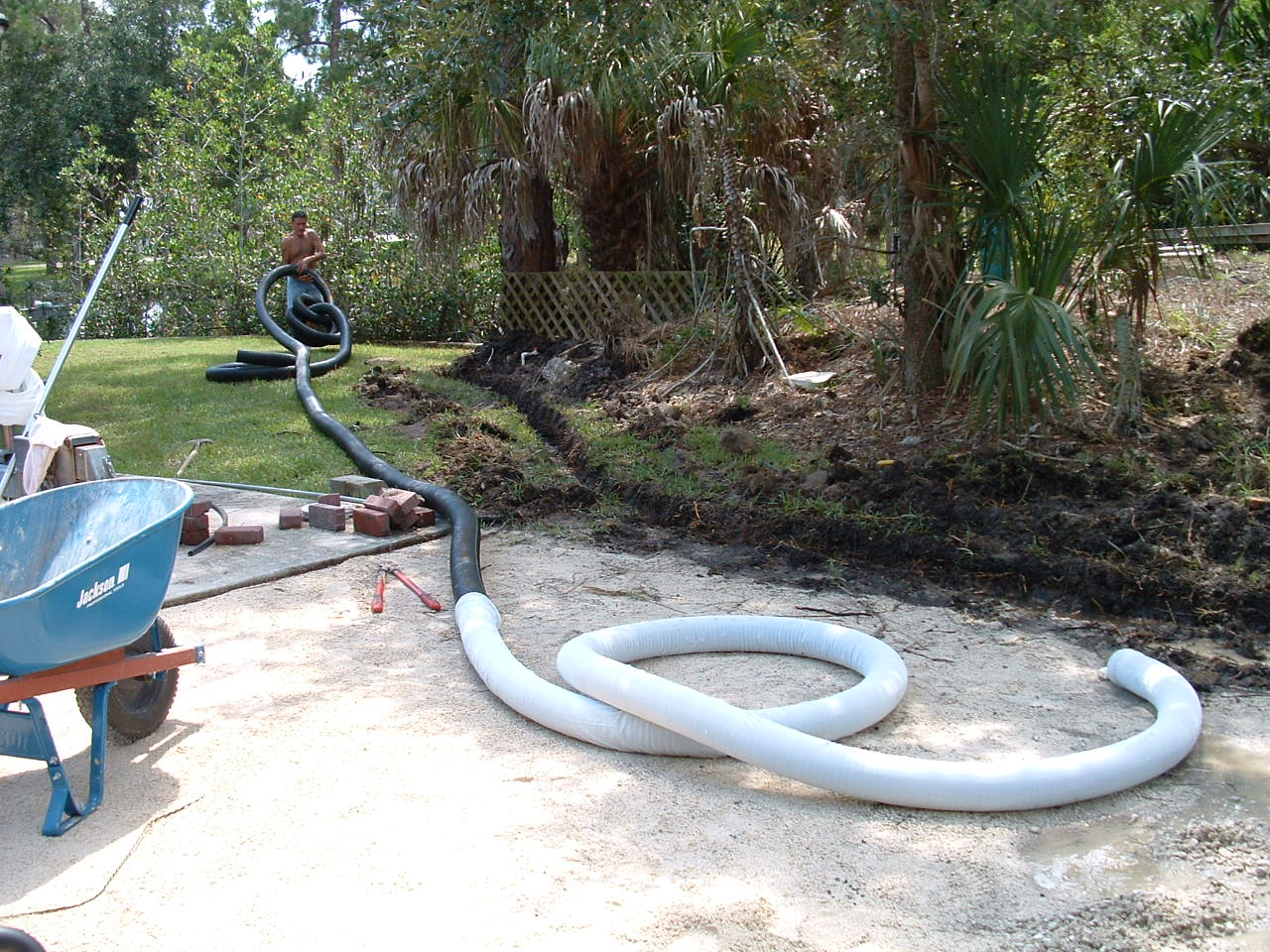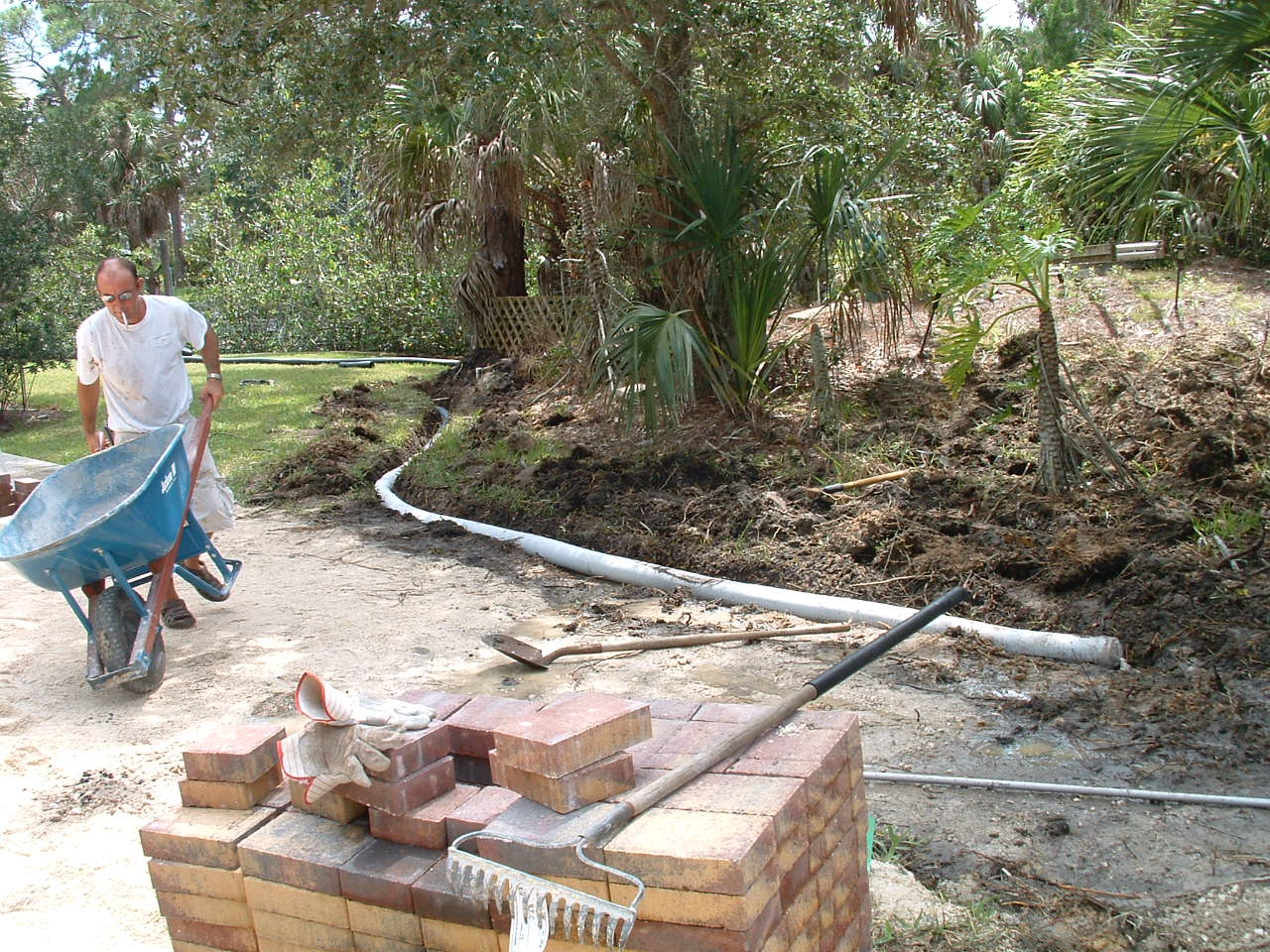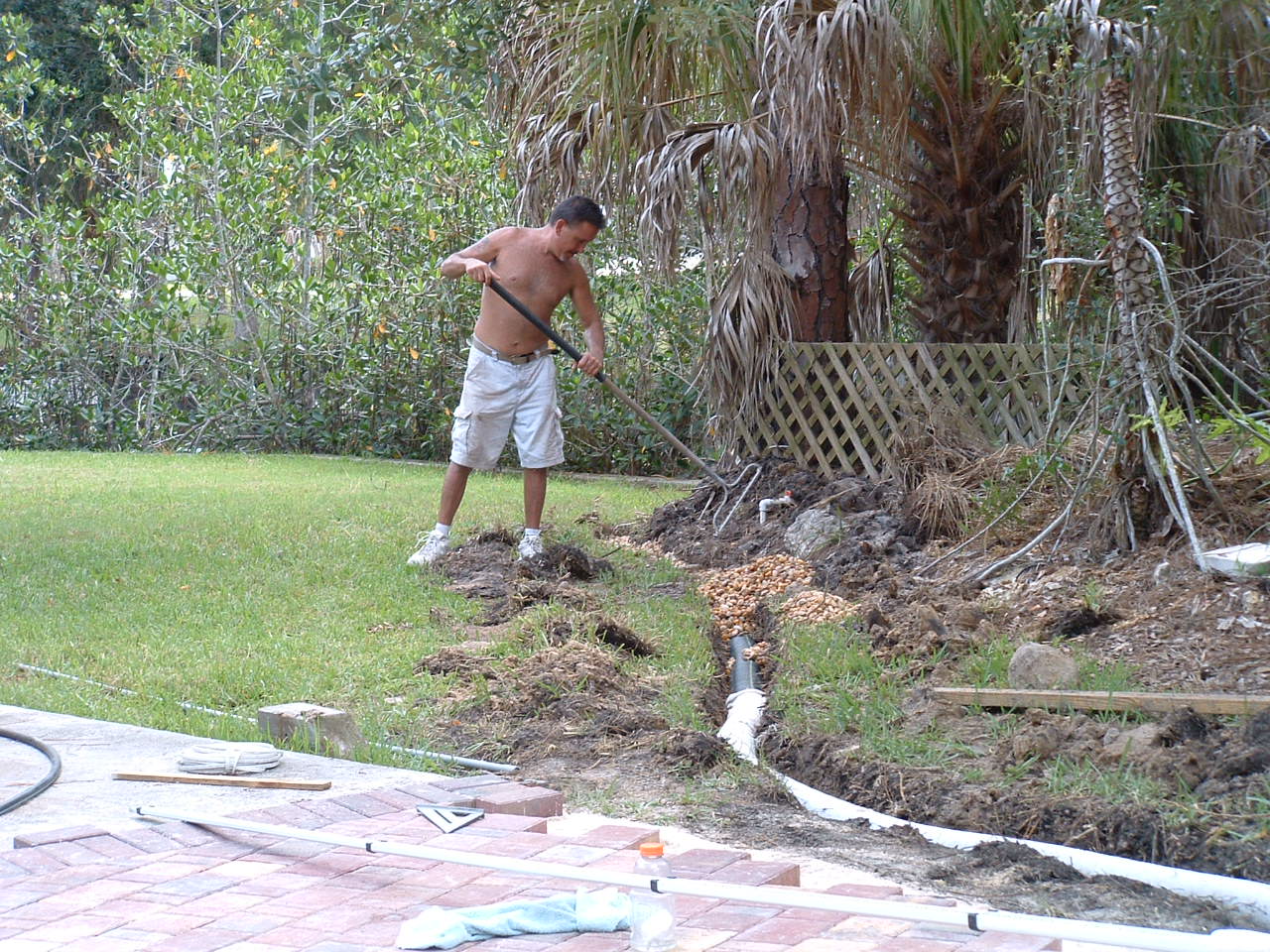 Almost fixed up now, so back to laying brick!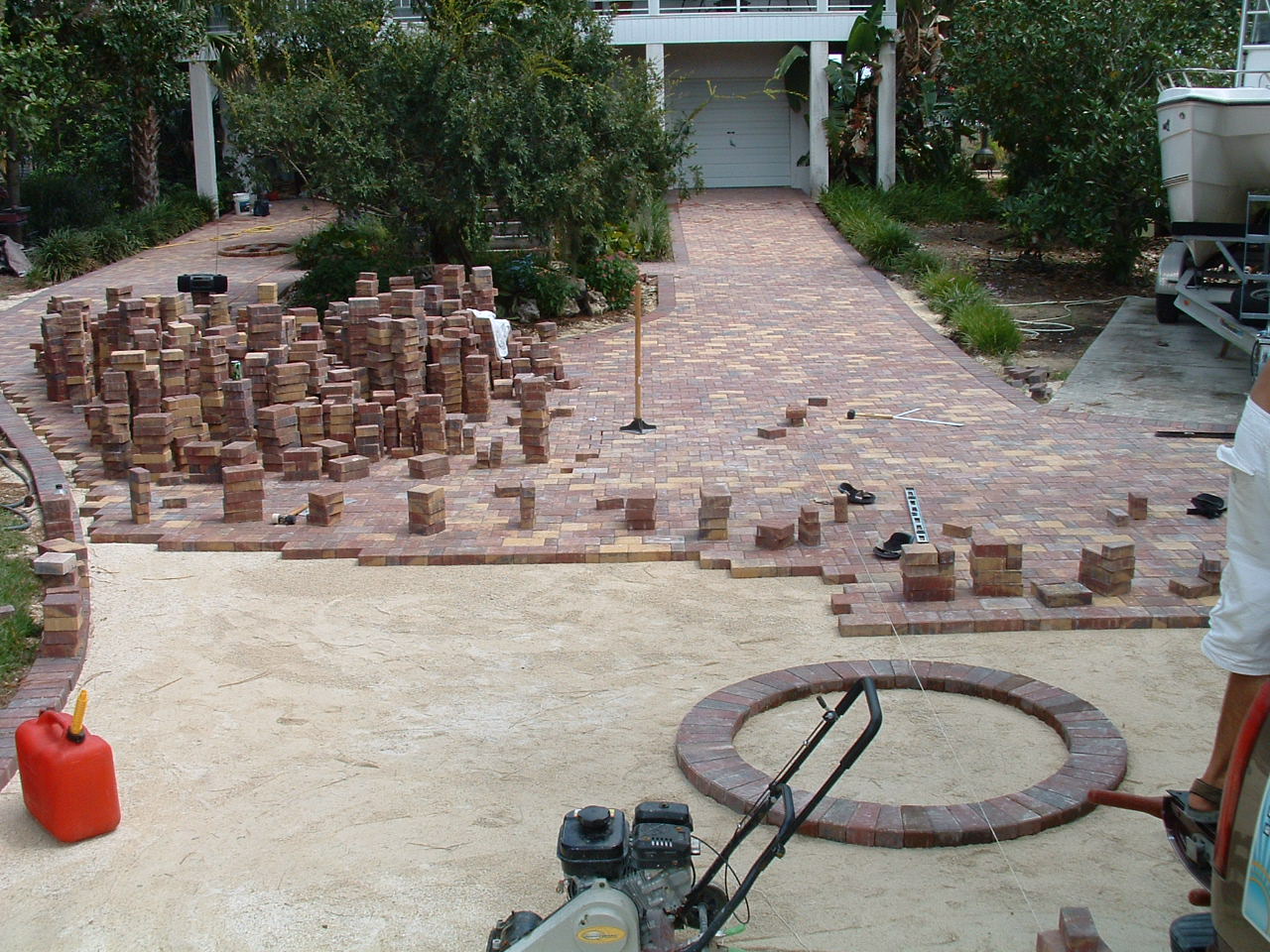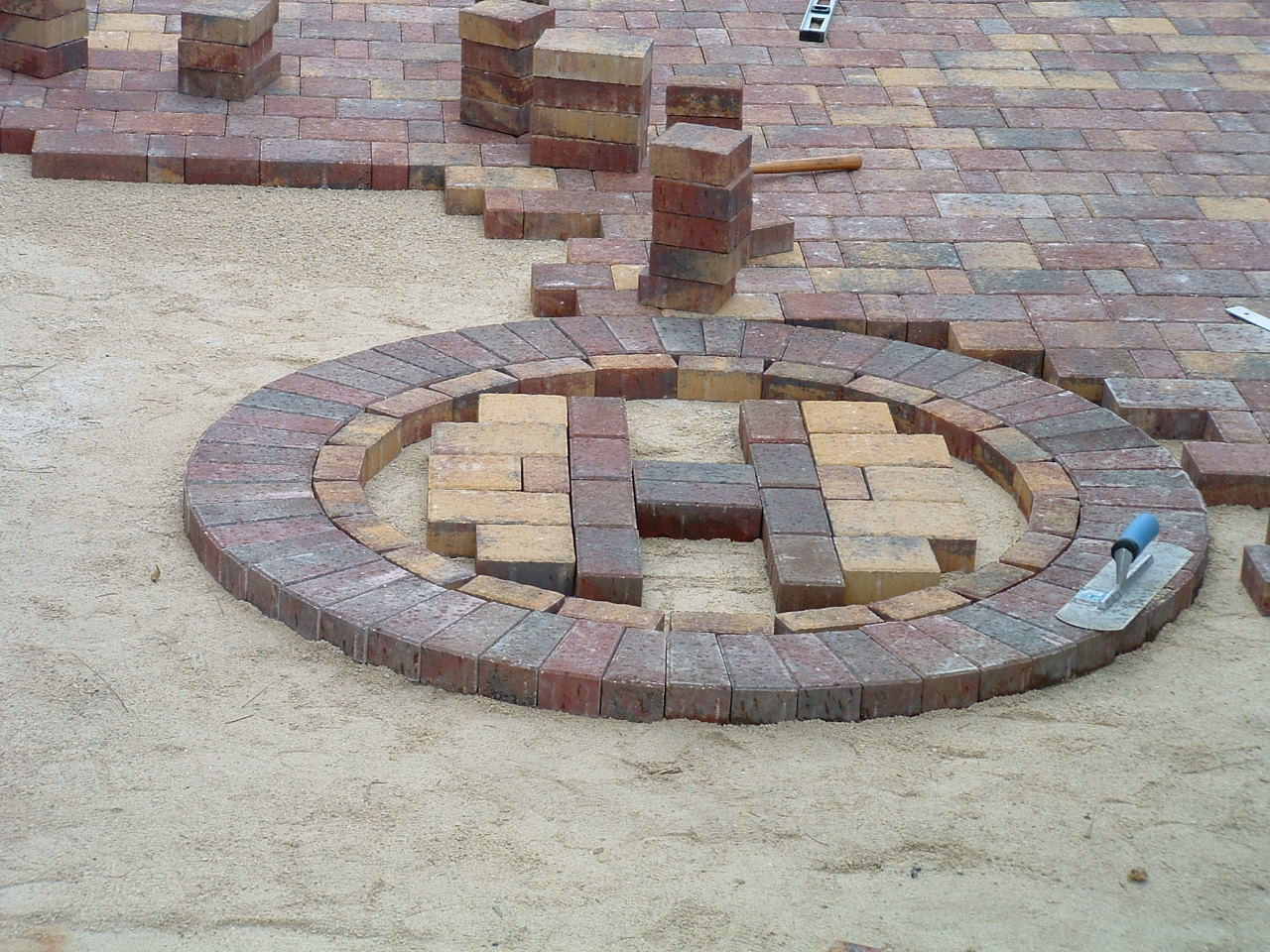 Note: The Boat Pad will be getting pavers too.
We just have to finish the main drive first so we can pull Stormy Girl out of there and put her on the right driveway!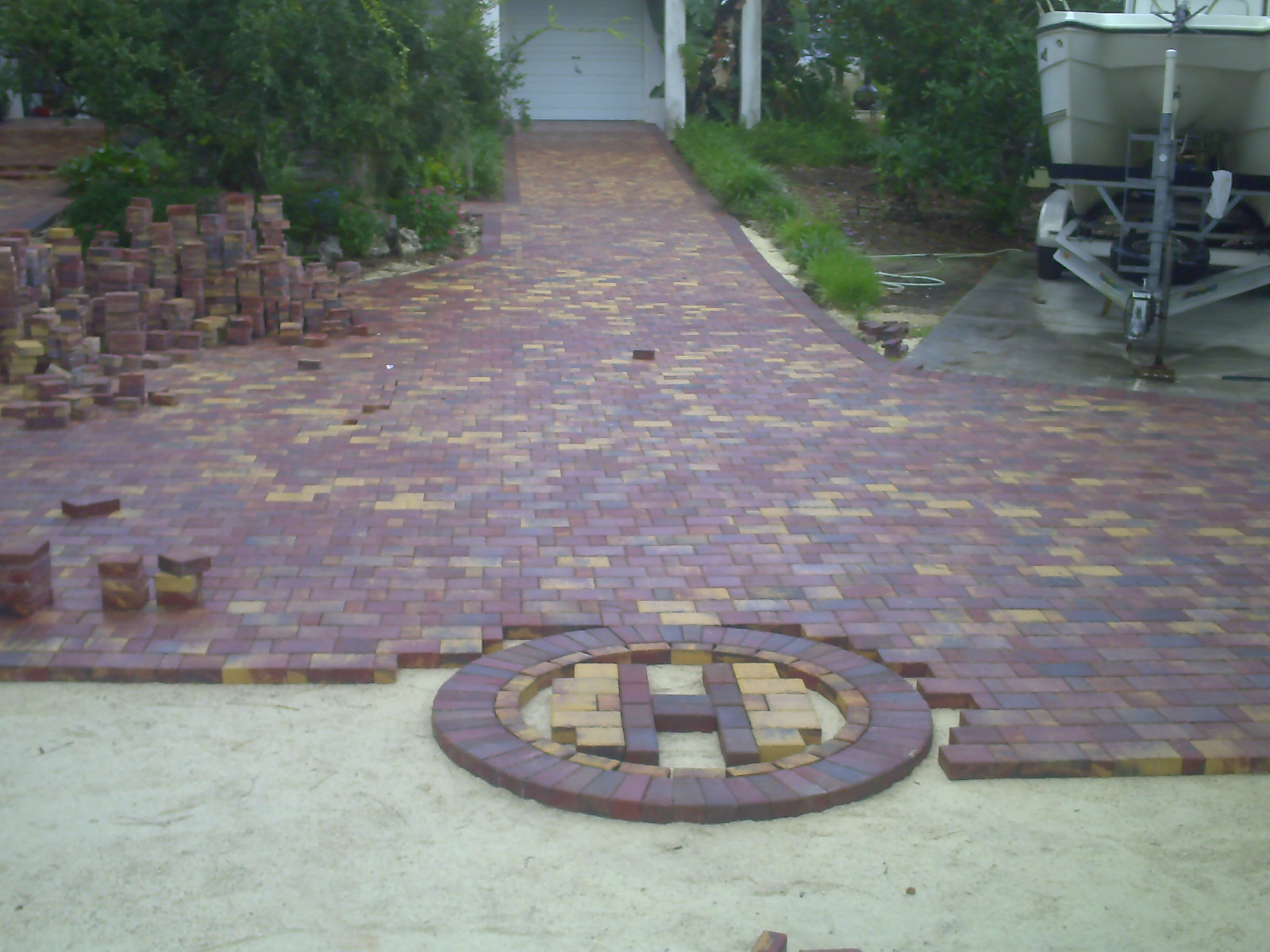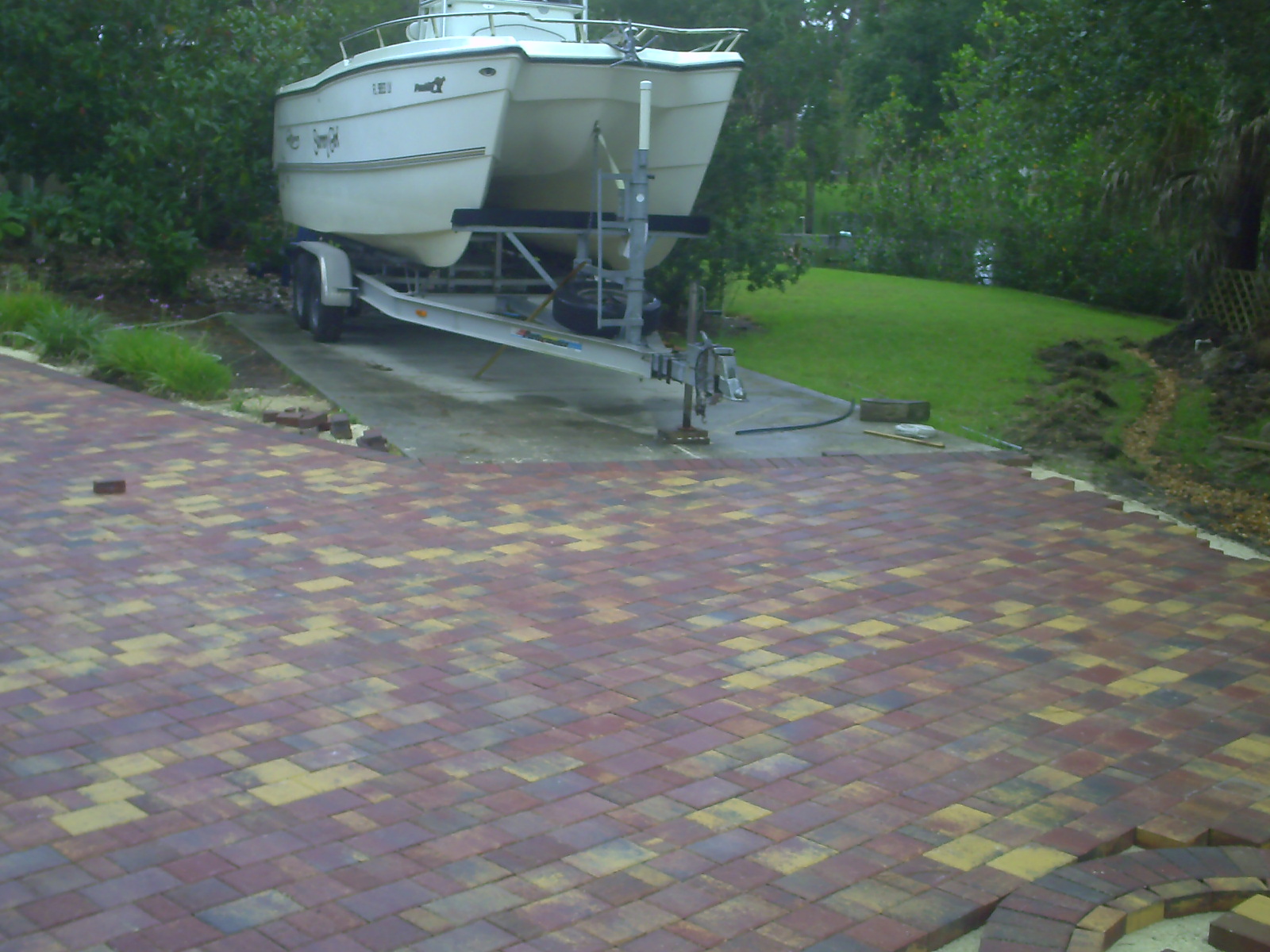 Closing in on it today!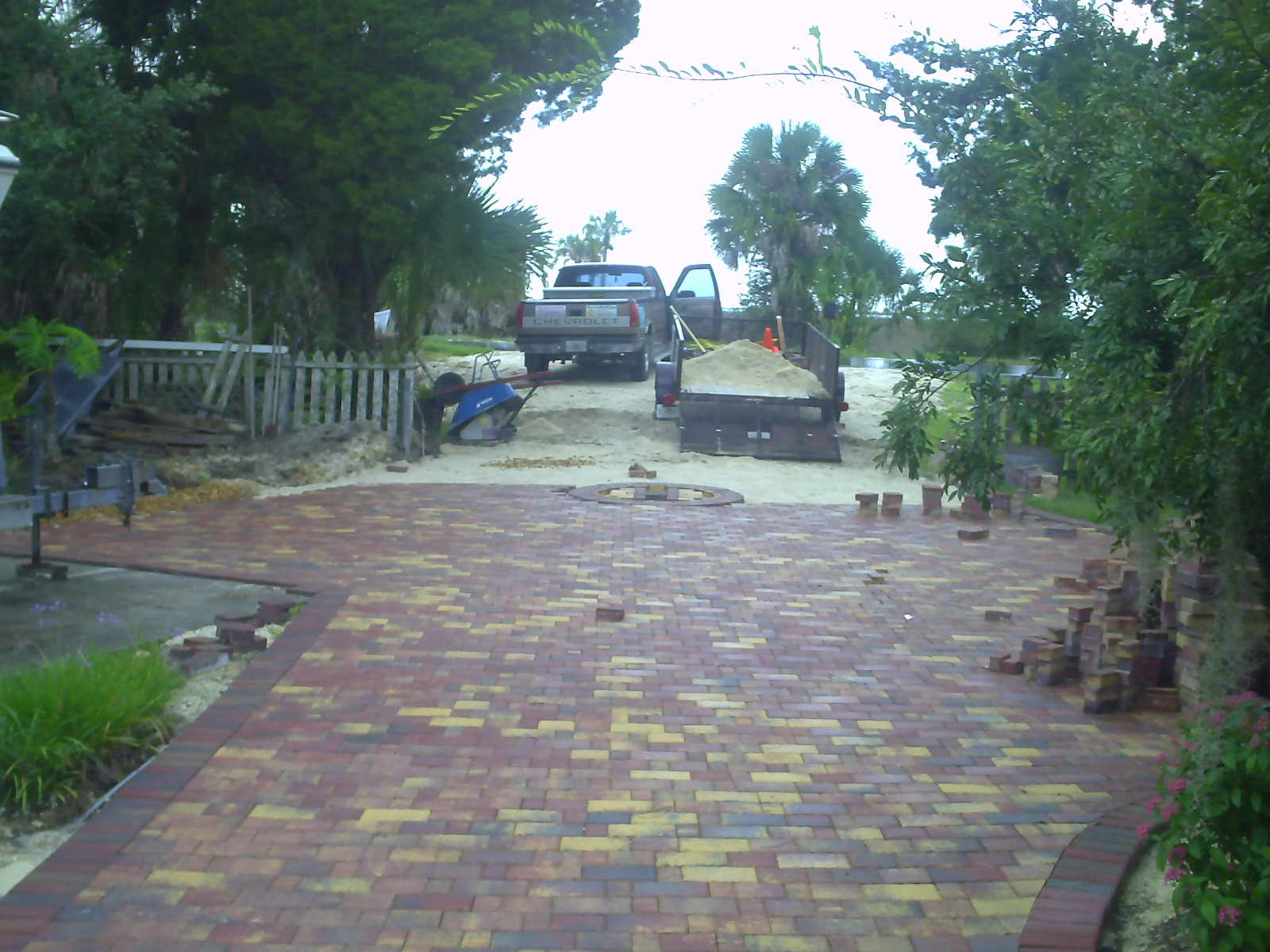 We wanted to show you the sanding in process that is awaiting washing in.
The final appearance of the paver colors will look like the pictures above when complete.
Final Pictures coming soon!!!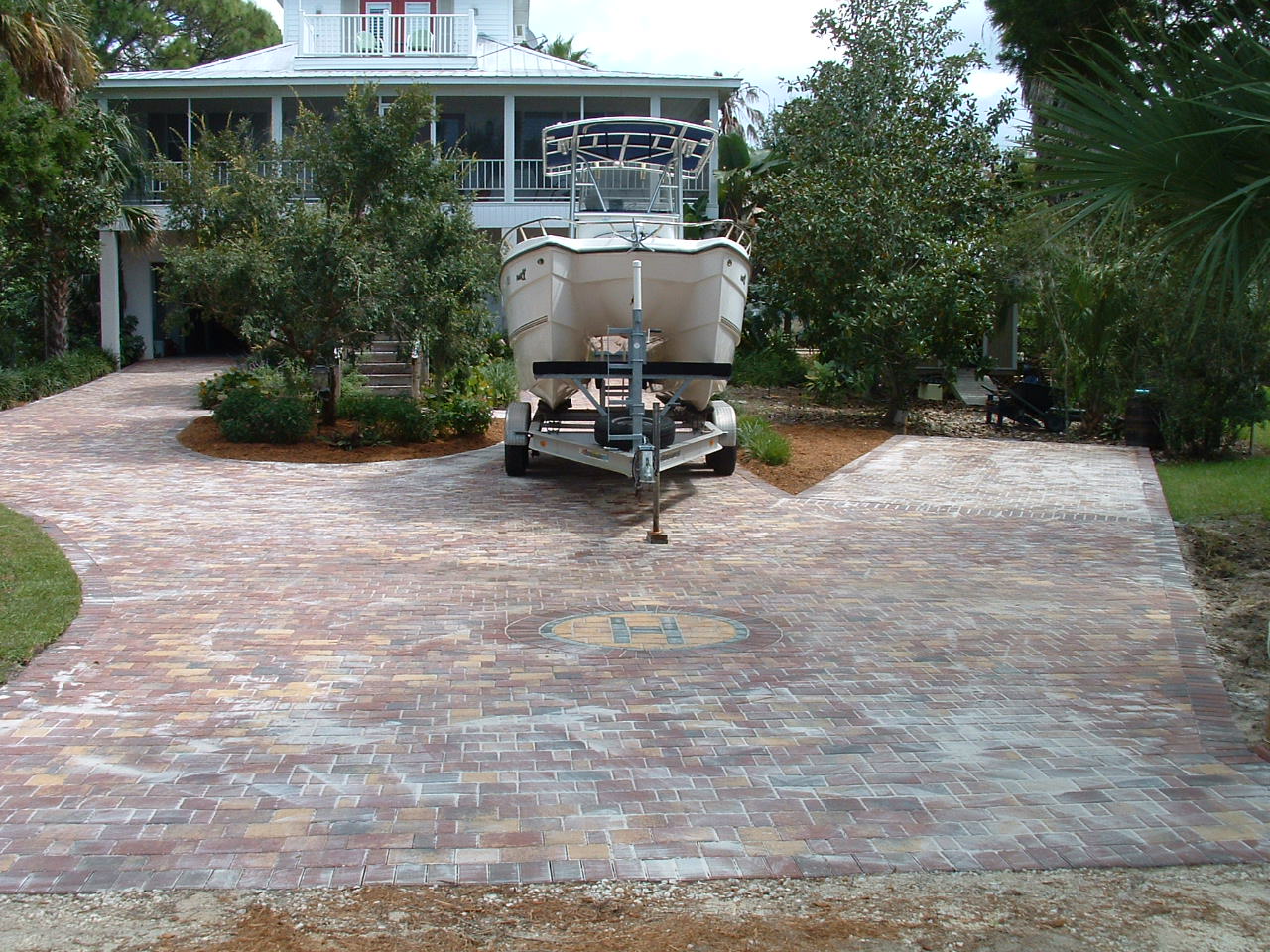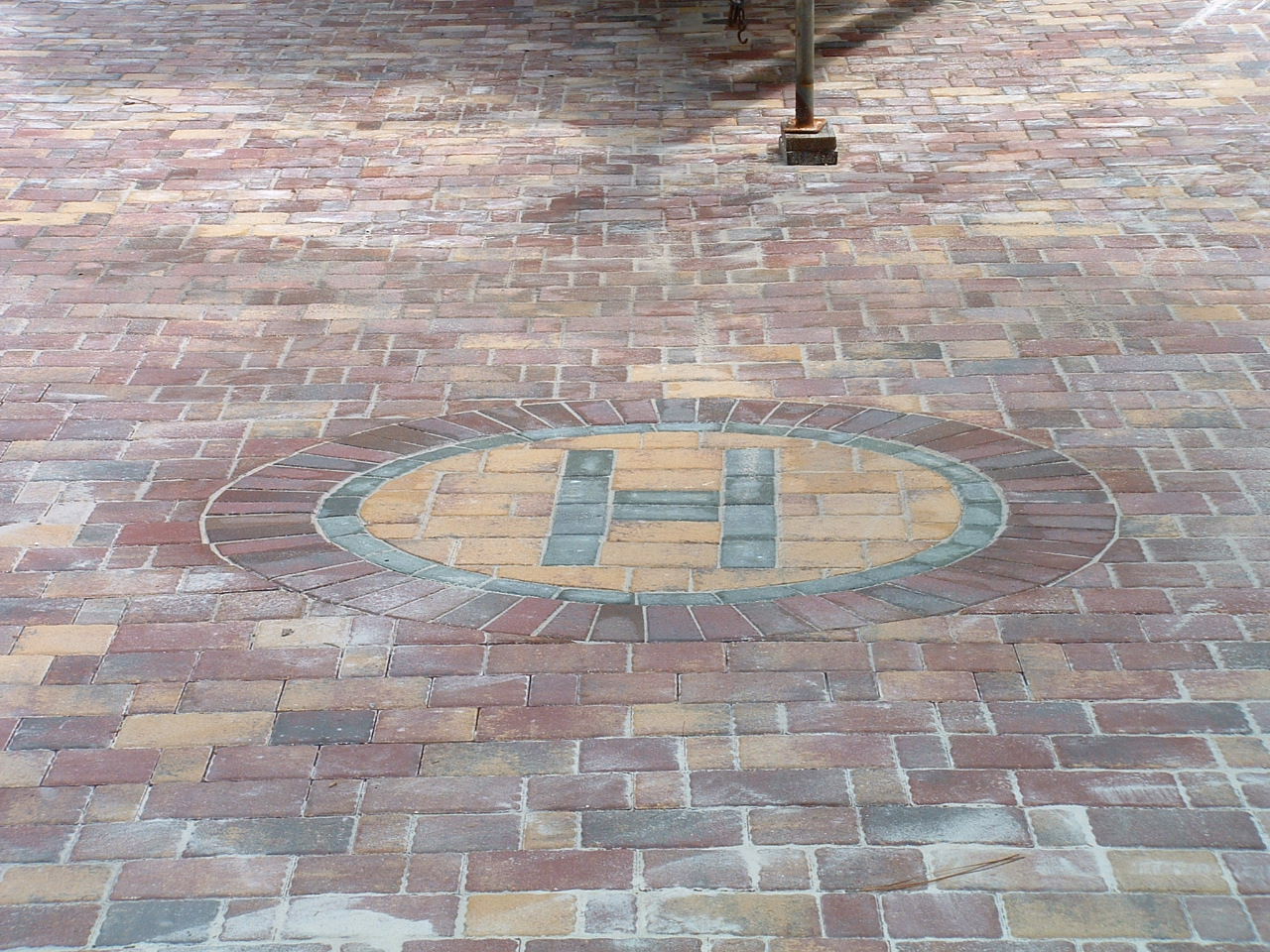 Final Pictures!!

I asked Attorney High to stand by the Monogram and smile for me.
He said couldn't because the job was done, and he knew was going to have to write the final check!


Too funny! I think he's just going to miss having us around everyday!!!!

Ah, OK, maybe not, but we will miss hanging out there!
Super nice people to work for!
Thanks Chip, Heather, and of course the Dogs, Sunny and Rainy for trusting us to do your job!!
Sunny still thinks the Monogram should have an "S" in it!
Chip thinks when Sunny starts paying the bills around there, he'll have us change it!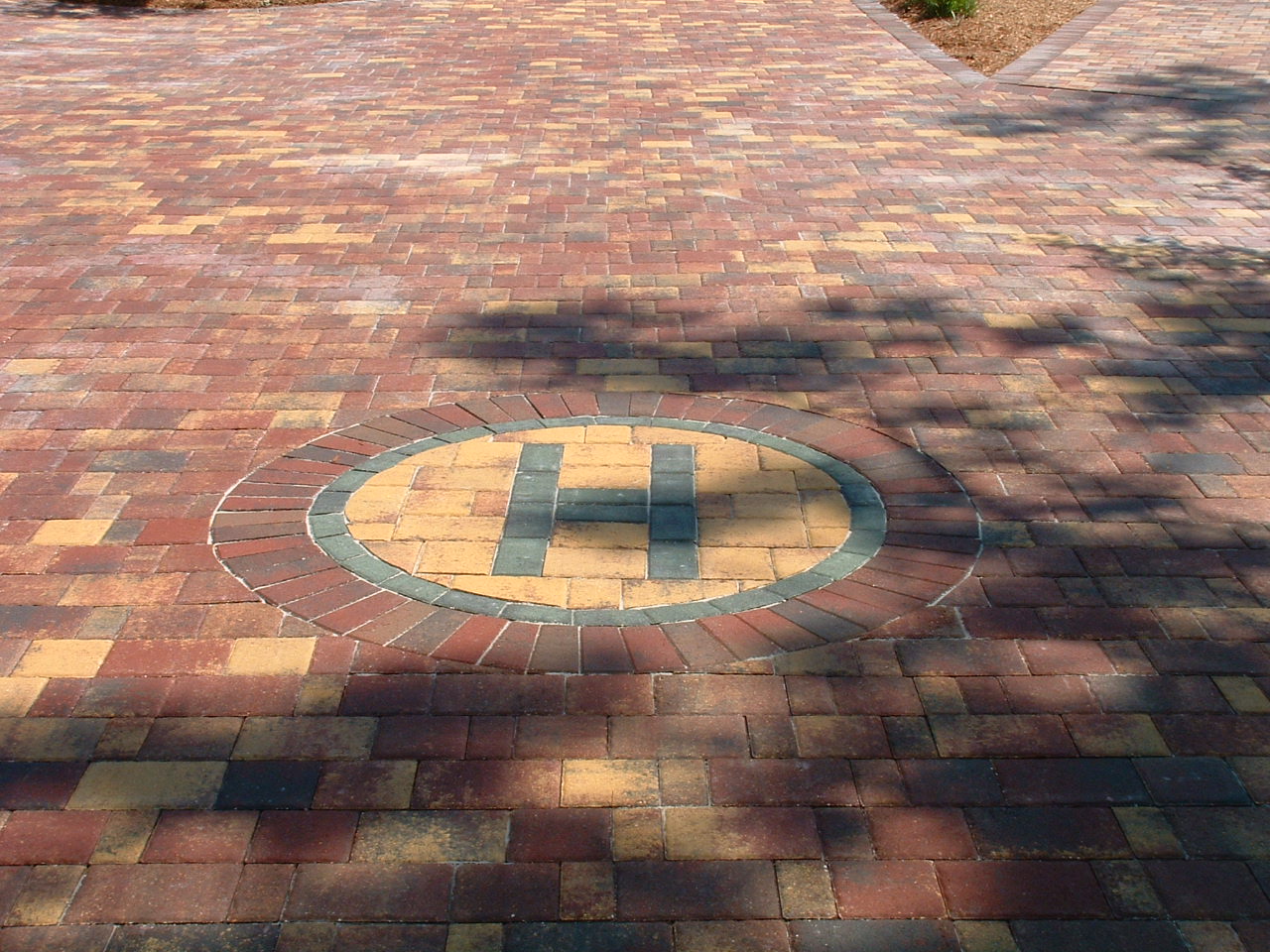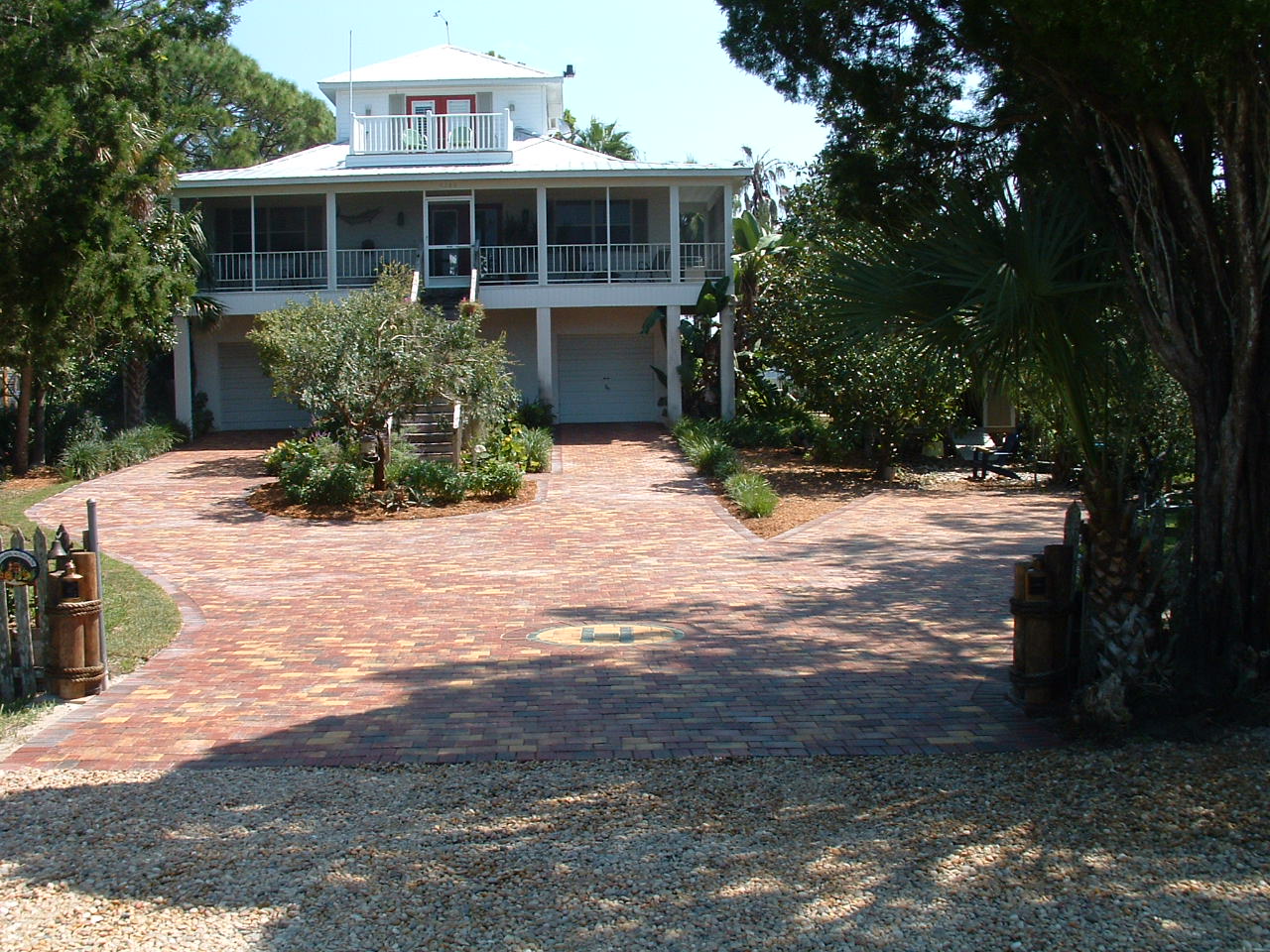 Check out these cool nautical lights Chip built on pilings and put on each side of the driveway! He's pretty darn handy for an Attorney folks!
He even helped us carry bricks a few times.
No shame in his game. He worked really hard sweatin it out with us, and on some other projects he had going too! Very Impressive!
The place really looks like a million bucks now!
Kudos to everyone!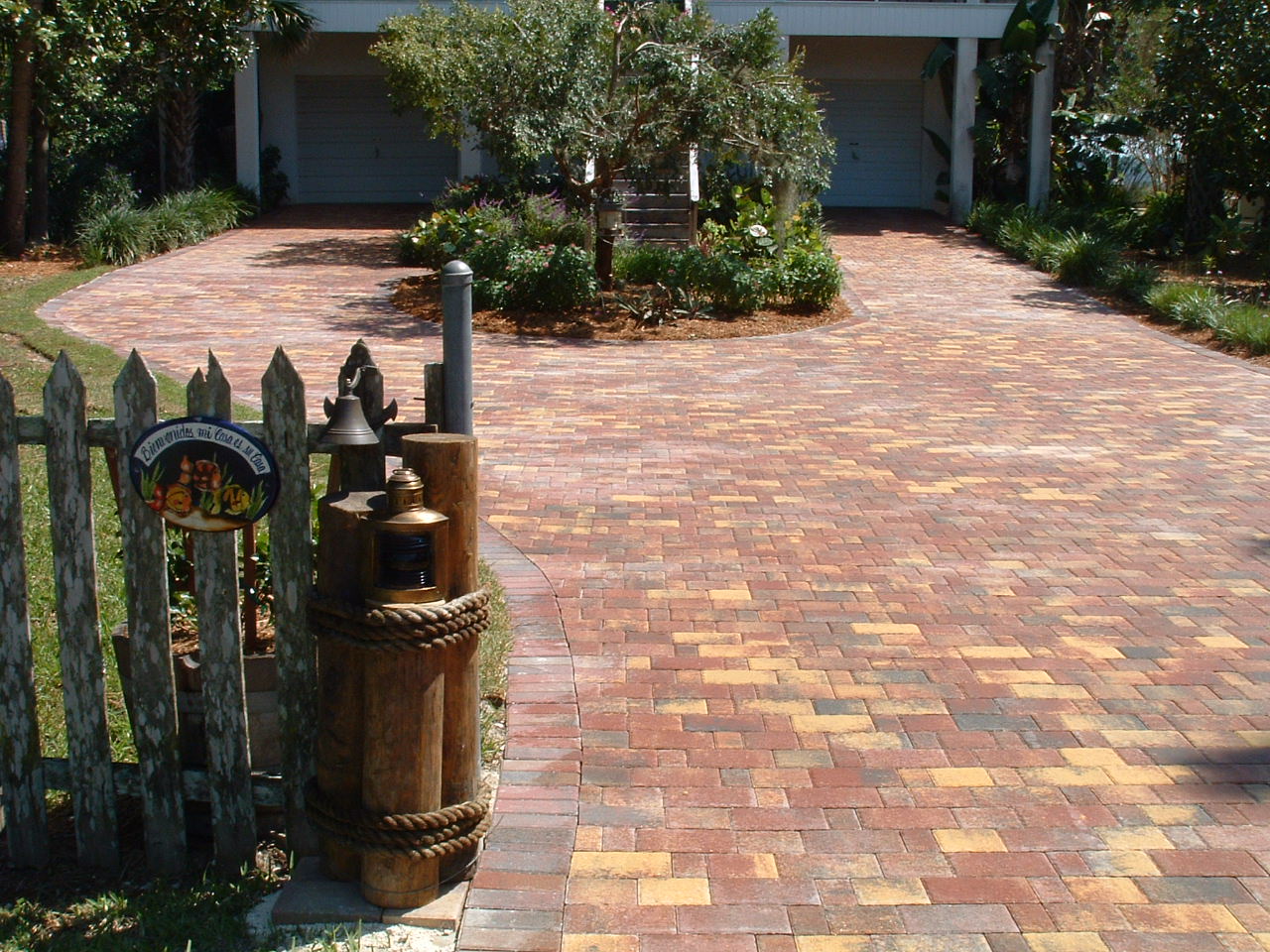 Copyright © 2009 Progressive Home Design!
Call The House Doctor Now!
352-342-9911