Current Jobs In Progress!

Del Ross Job
Hi Frank and Millie!
This job is another nice Driveway and Sidewalk down there in Spring Hill!
Frank and Millie are quite a team! They constantly are looking after each other. Frank just turned 85, and Millie says her goal to keep him around a long, LONG time, so she really watches over him, and Frank does the same!
It's pretty special folks!

Millie has been very entrepreneurial over the years buying houses and fixing them up for resale! She did the tile work on the living room and dining room floors of this home, and I'm here to you folks, it's damn good work!
She was thinking about doing the driveway herself too!


Really something else! It was a pleasure to spend a couple days with you guys!
All of our guys thoroughly enjoyed working the job!
Before Pictures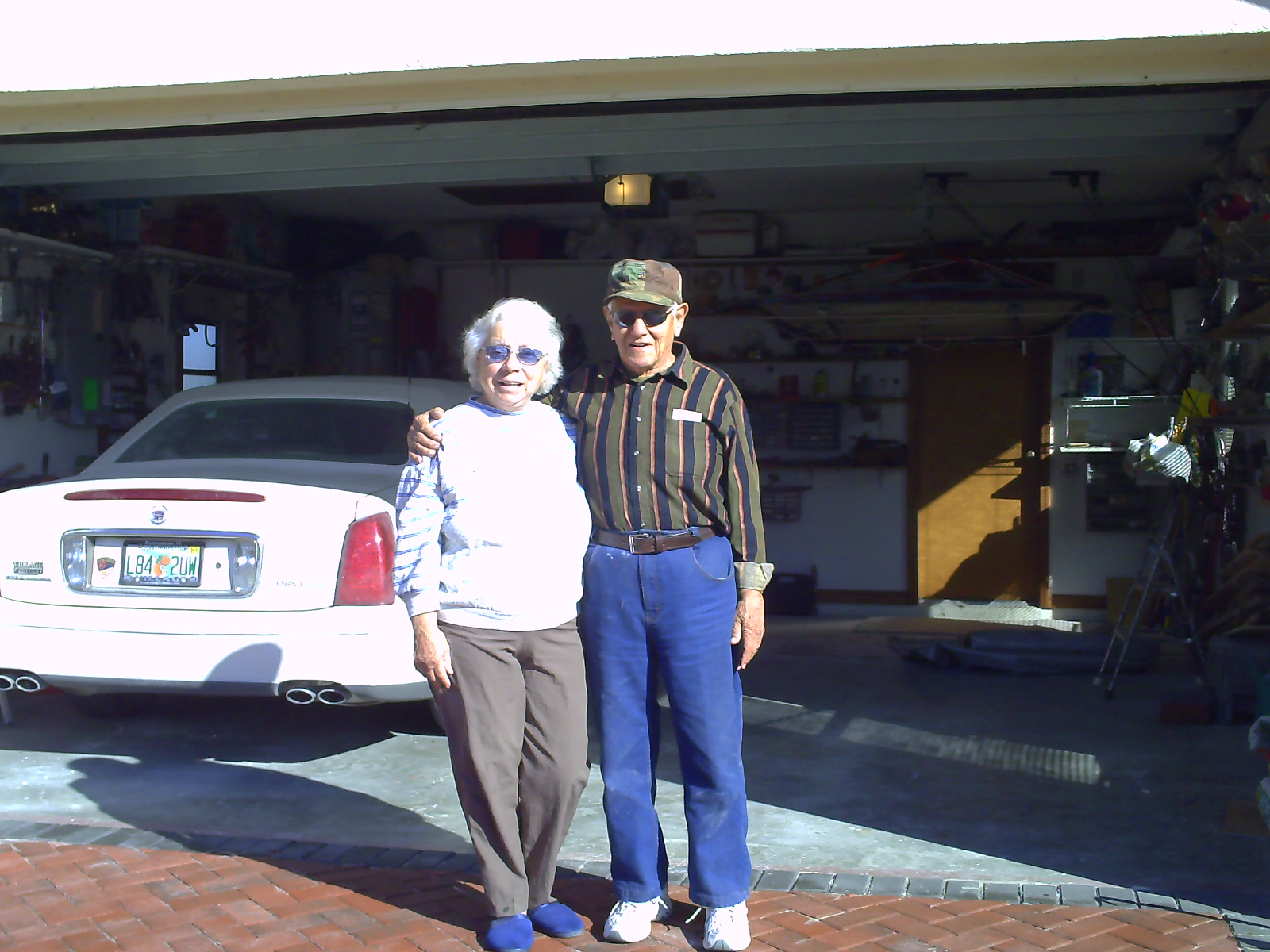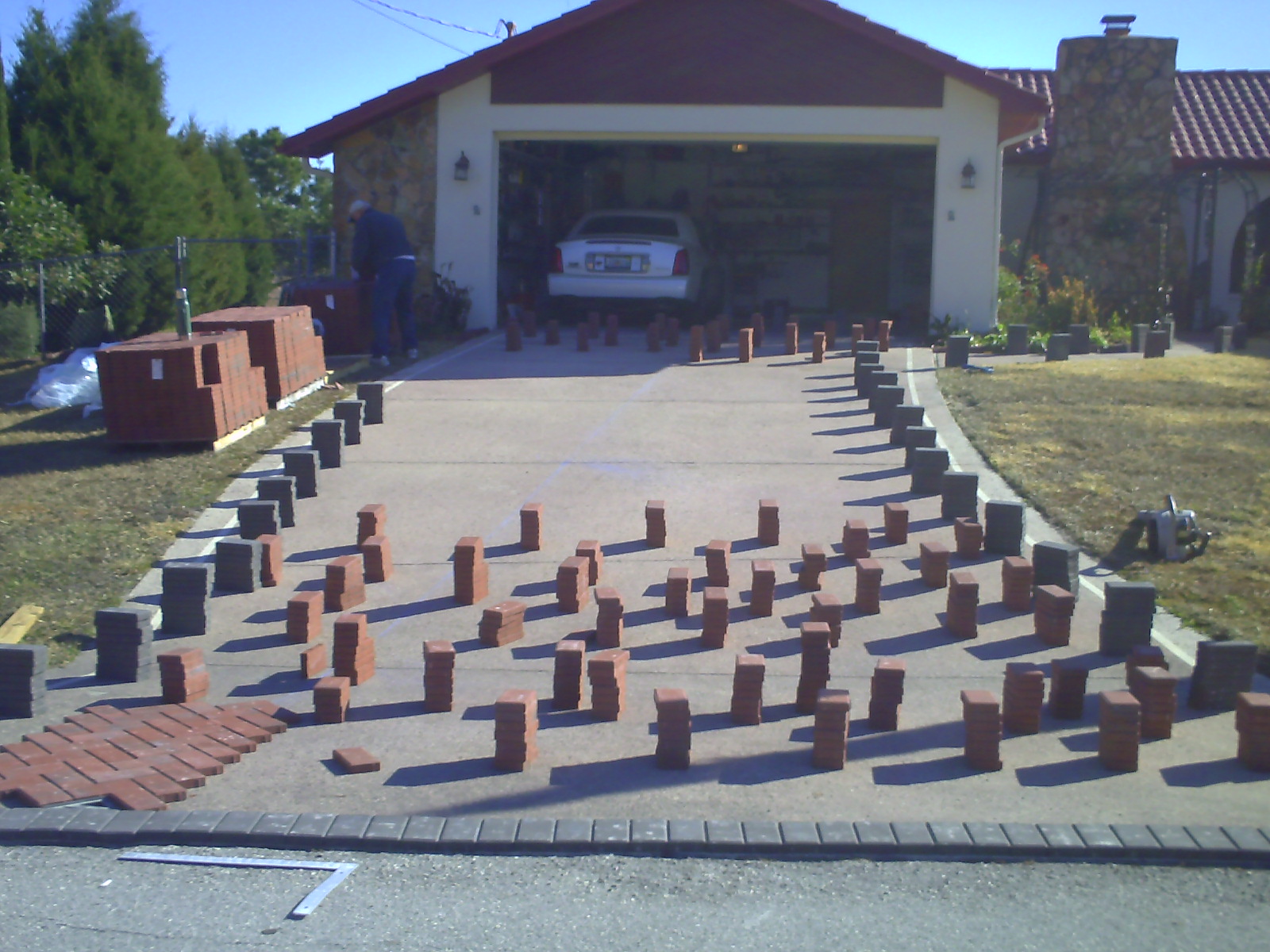 During Pictures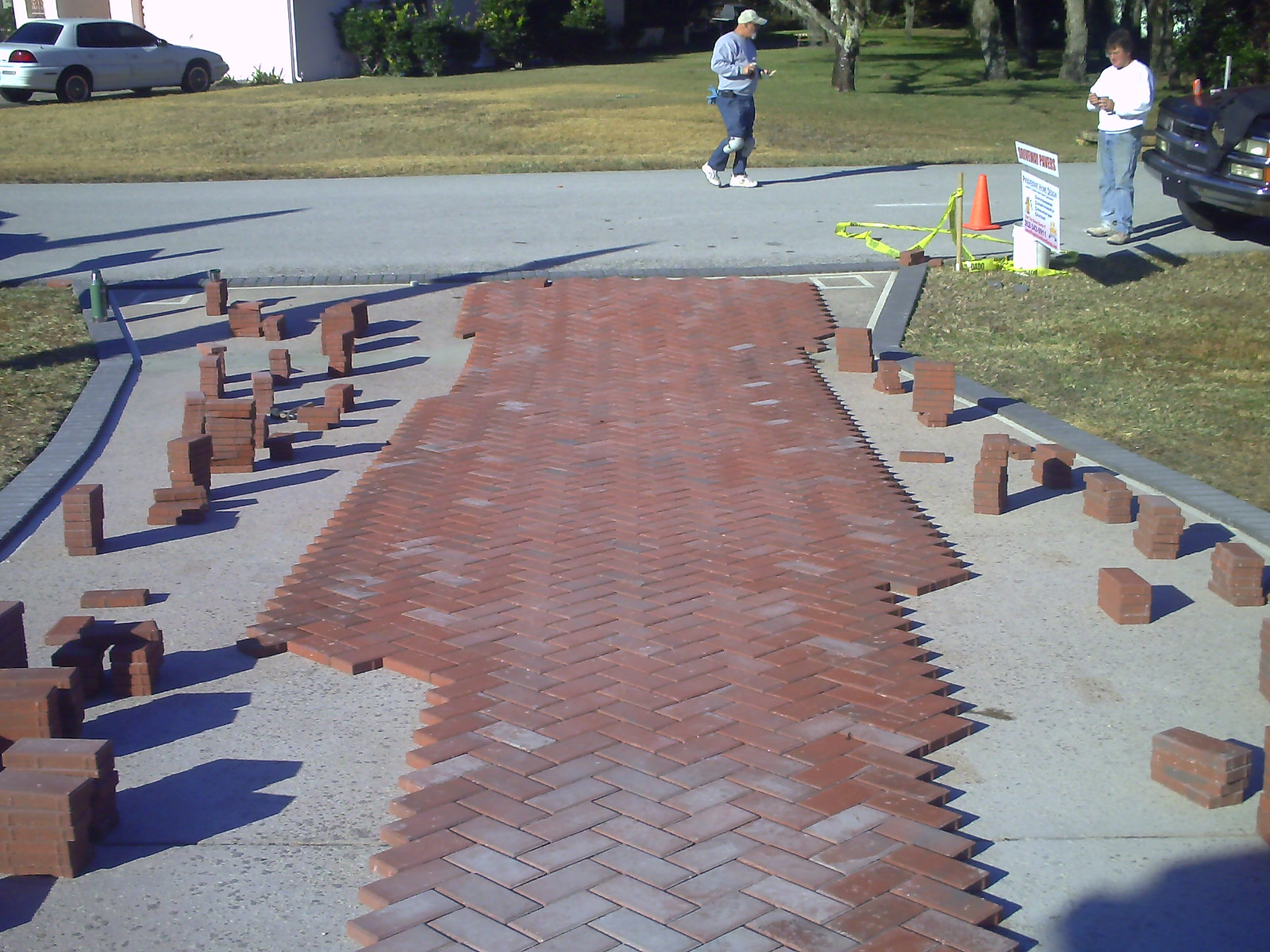 Here's my Buddy Frank checking things out. Frank spent 40 years in Civil Service working on aircraft mechanic related projects. Millie made Frank get rid of his Harley a couple of months ago.
Millie says 84 years is enough on a Motorcycle!
She said, I want to keep Frank around a long time, so the Harley was history!


We know how it goes when the wife makes up her mind, right guys!


Frank complied, but I don't think he liked it!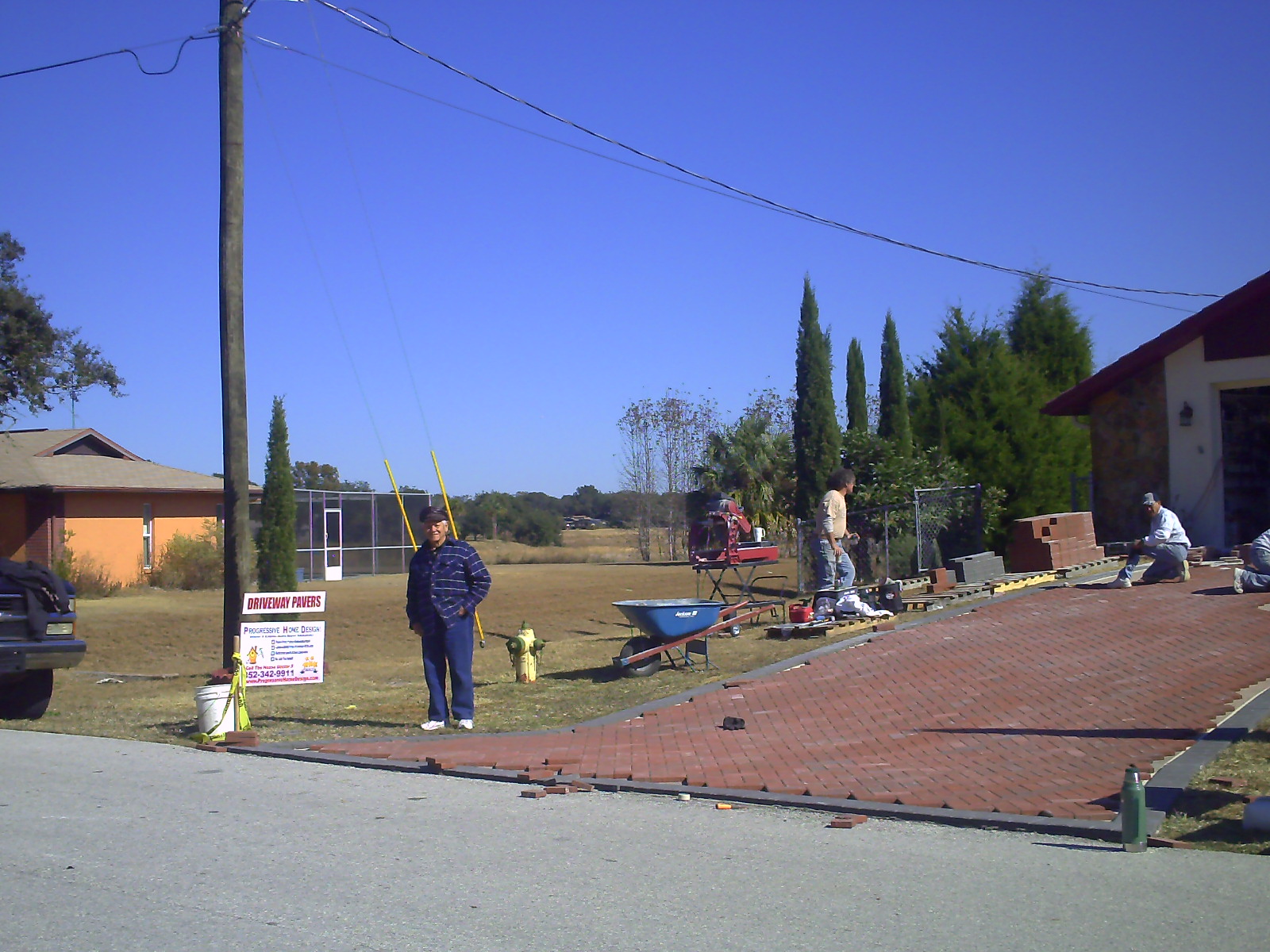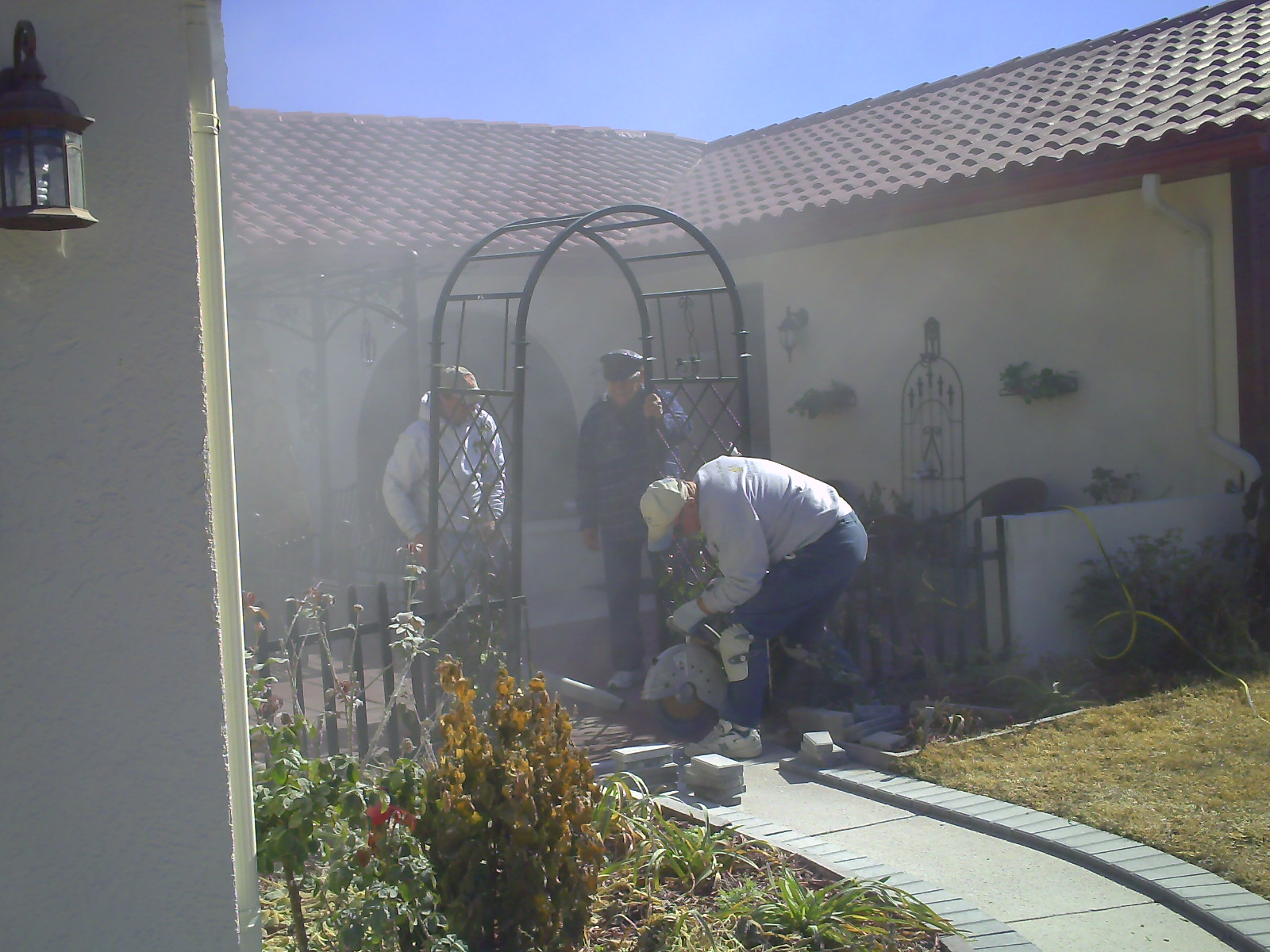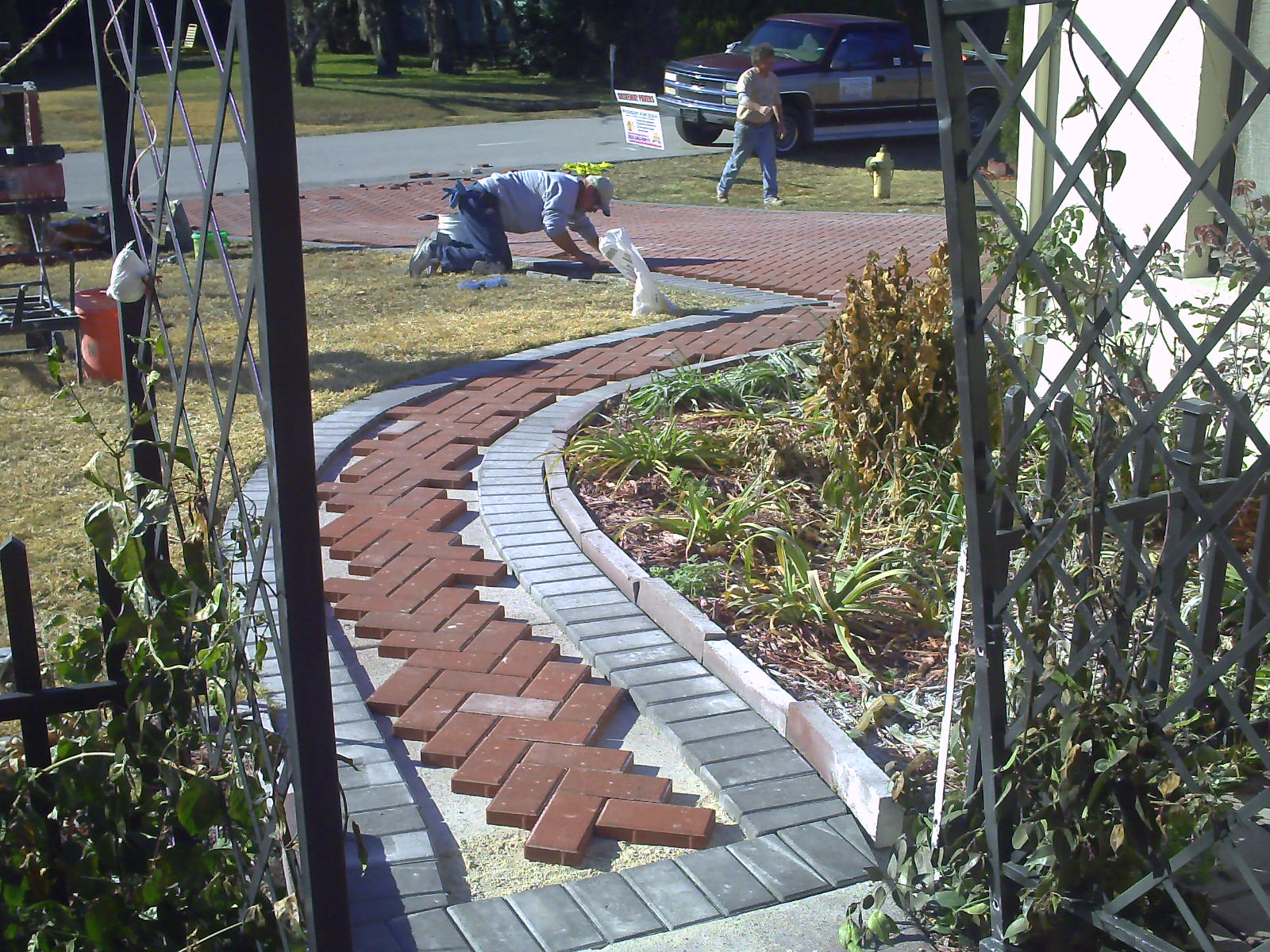 After Pictures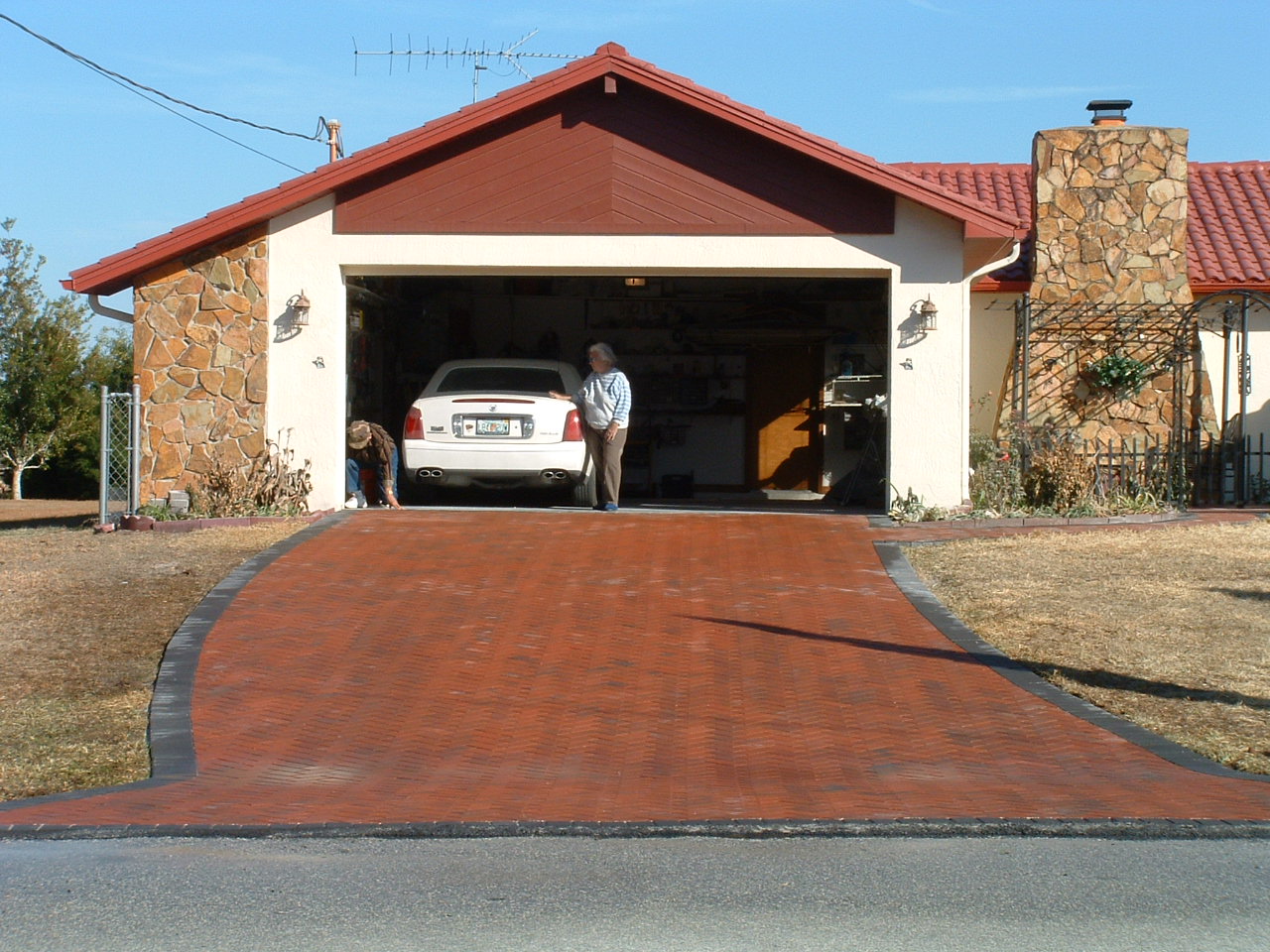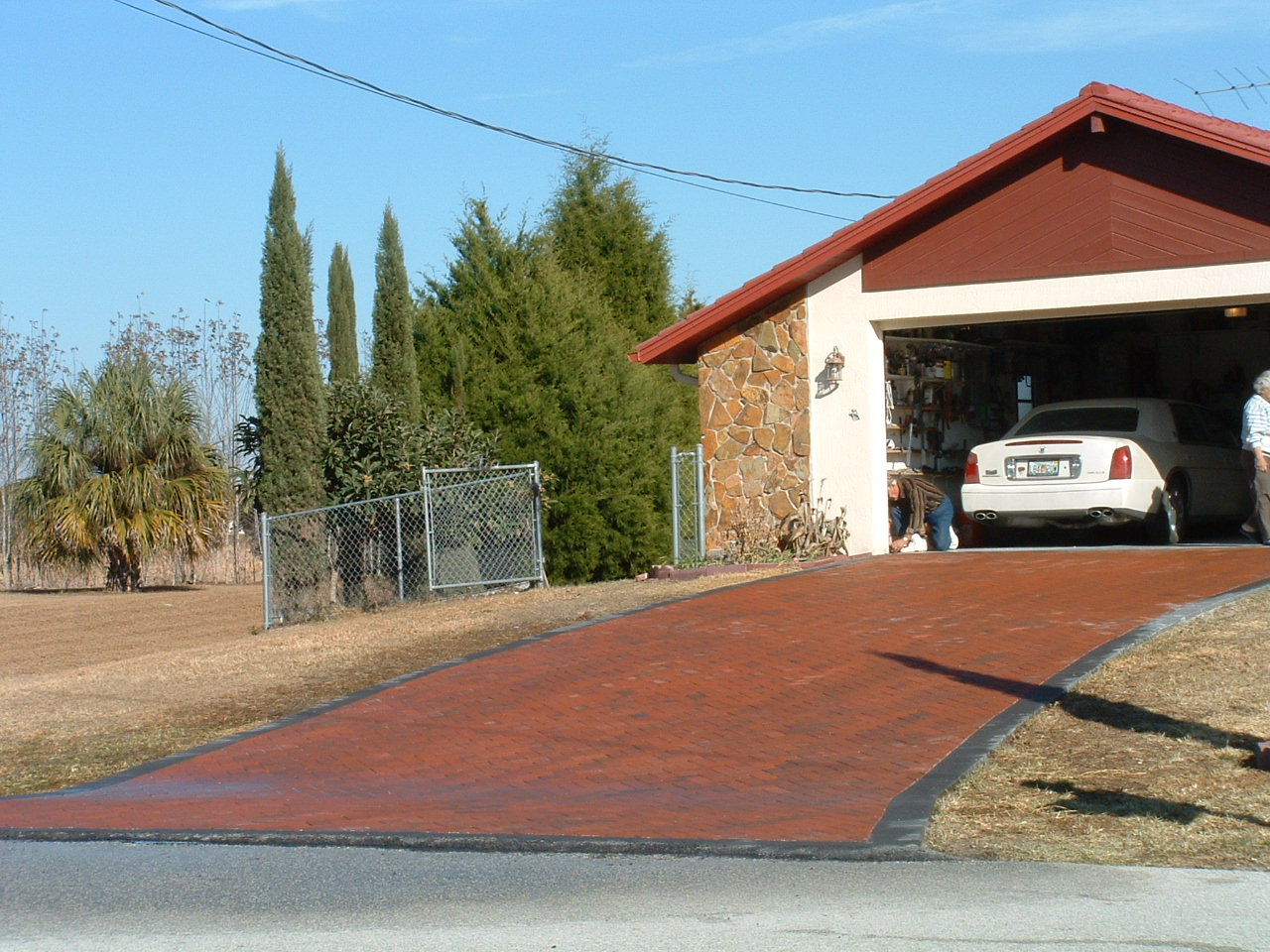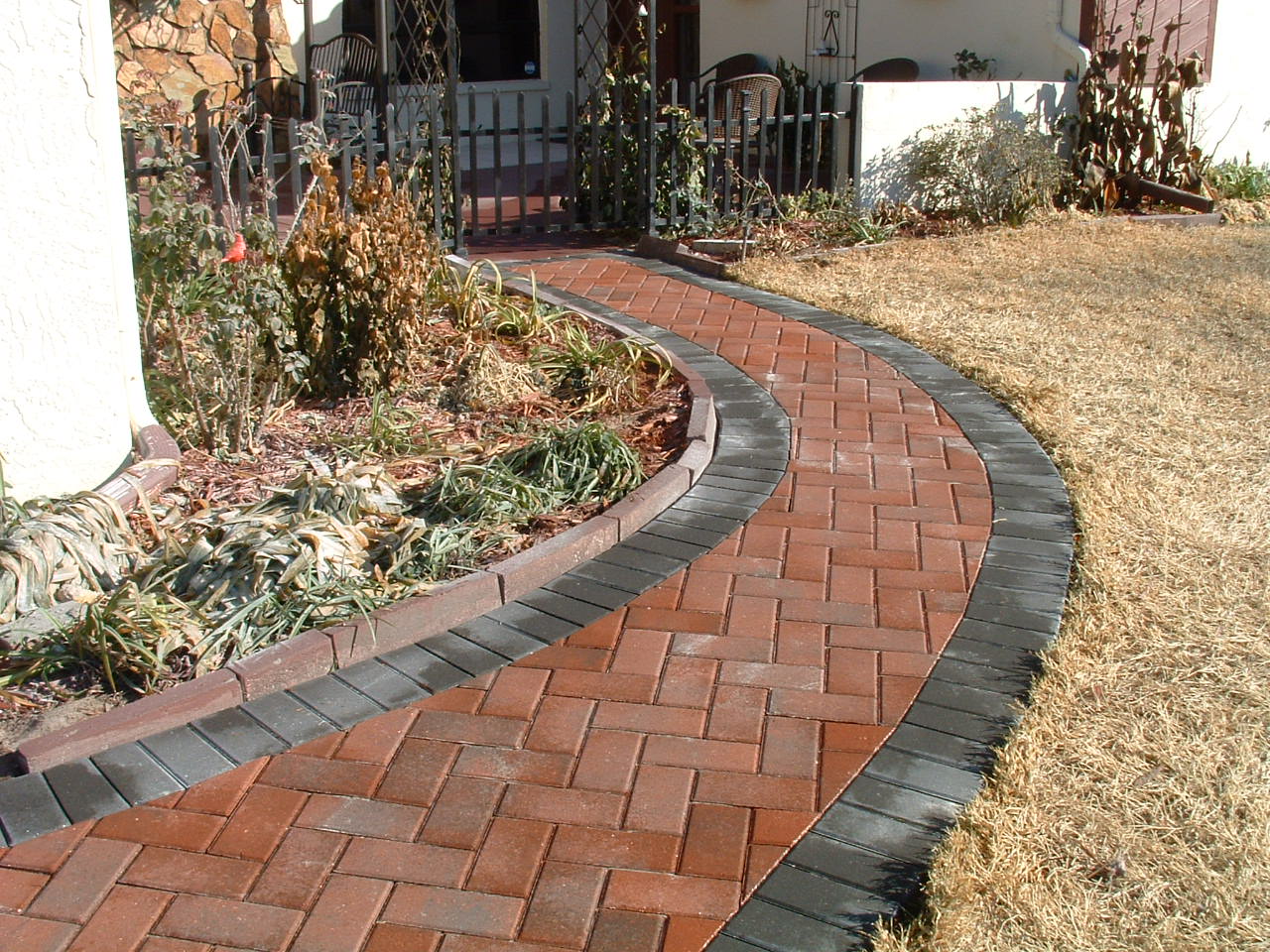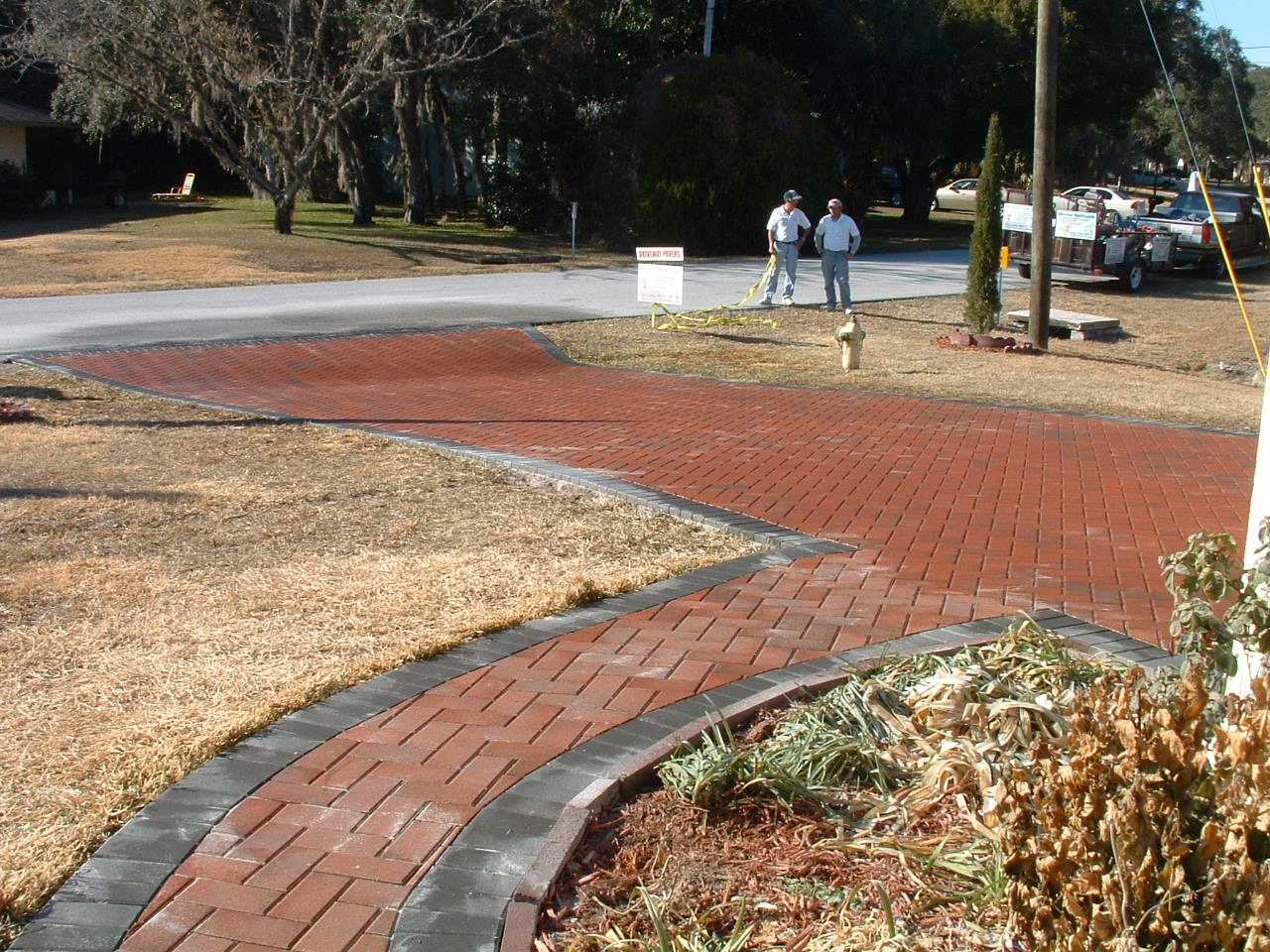 This driveway has Charcoal Soldiers with a Terra Cotta/Charcoal body.
It goes really great with house! When these get sealed with the Super Wet Look Sealer in a few months, the colors and contrast are going to be awesome! Nice job on the colors Millie!
As always, thanks for letting P.H.D. do your job! We appreciate it, and had a great time working for you guys! See you soon to do the Sealer Work!
Copyright © 2009 Progressive Home Design!
Call The House Doctor Now!
352-342-9911