Current Jobs In Progress!

Pine Ridge Job

Hi Carol and CarolAnn!
This is going to be a super interesting job for us. This is about a 1000 square foot lanai that had a fish pond in the middle. While it certainly had some potential, and in it's day was probably pretty nice, it was getting to where a makeover was in order. Carol didn't want to have to maintain the pond anymore, and just wanted to create an elegant space to hang out in.
With that mind, Carol Ann drew up a nice plan for the space, and our job was to make it happen! This one is another job that should wind up in Better Homes and Garden. It's going to amazing!
Before Pictures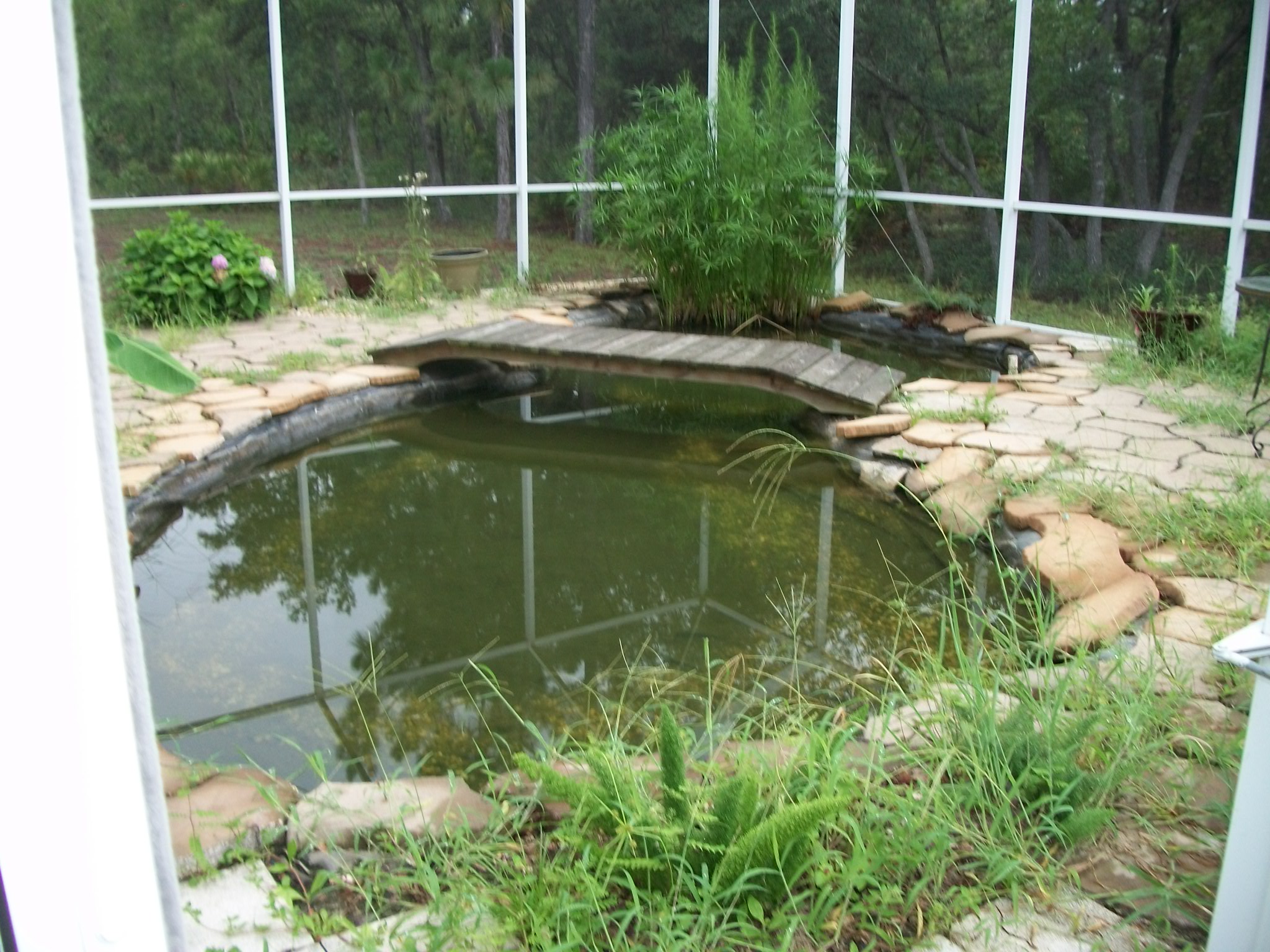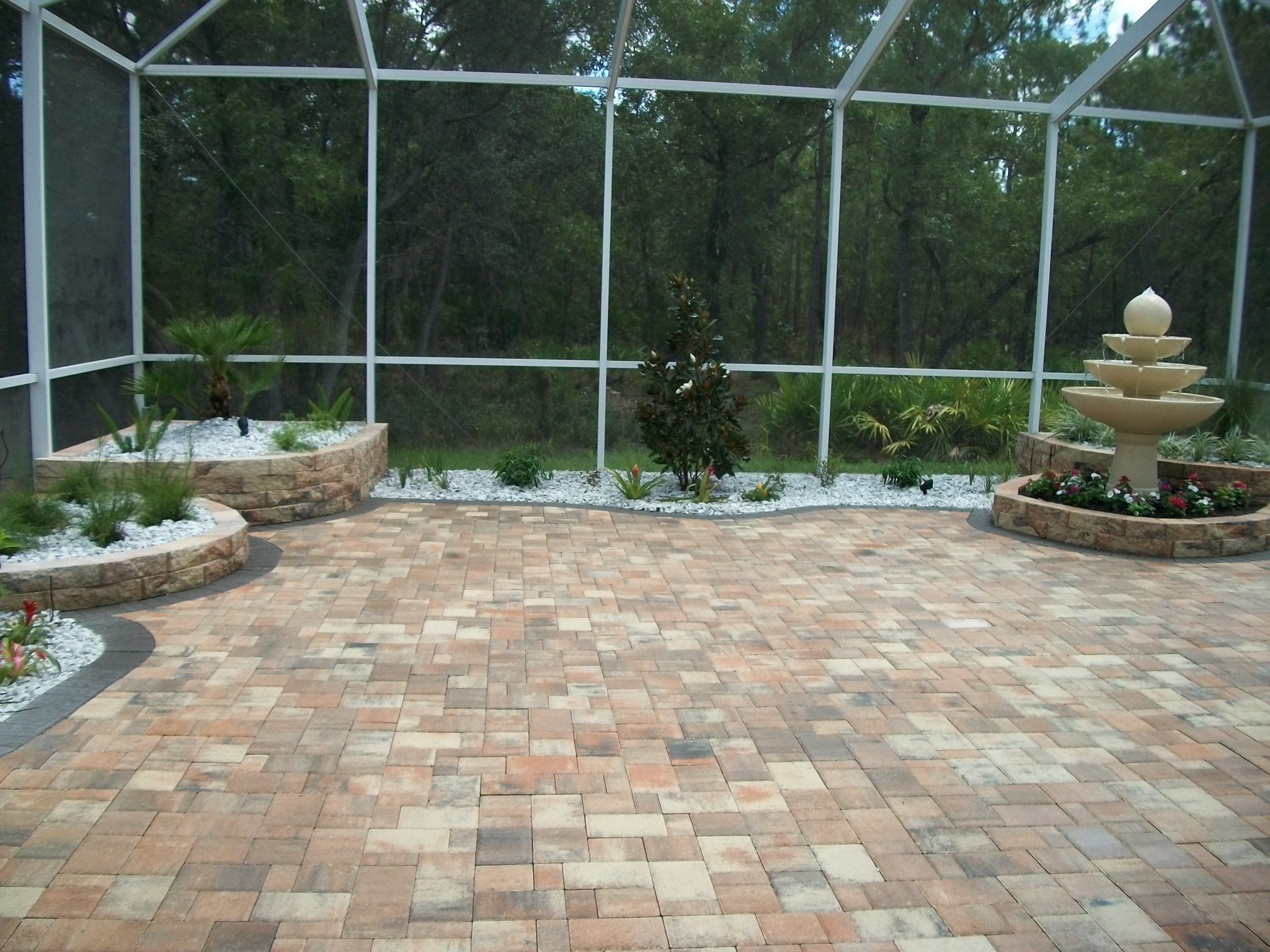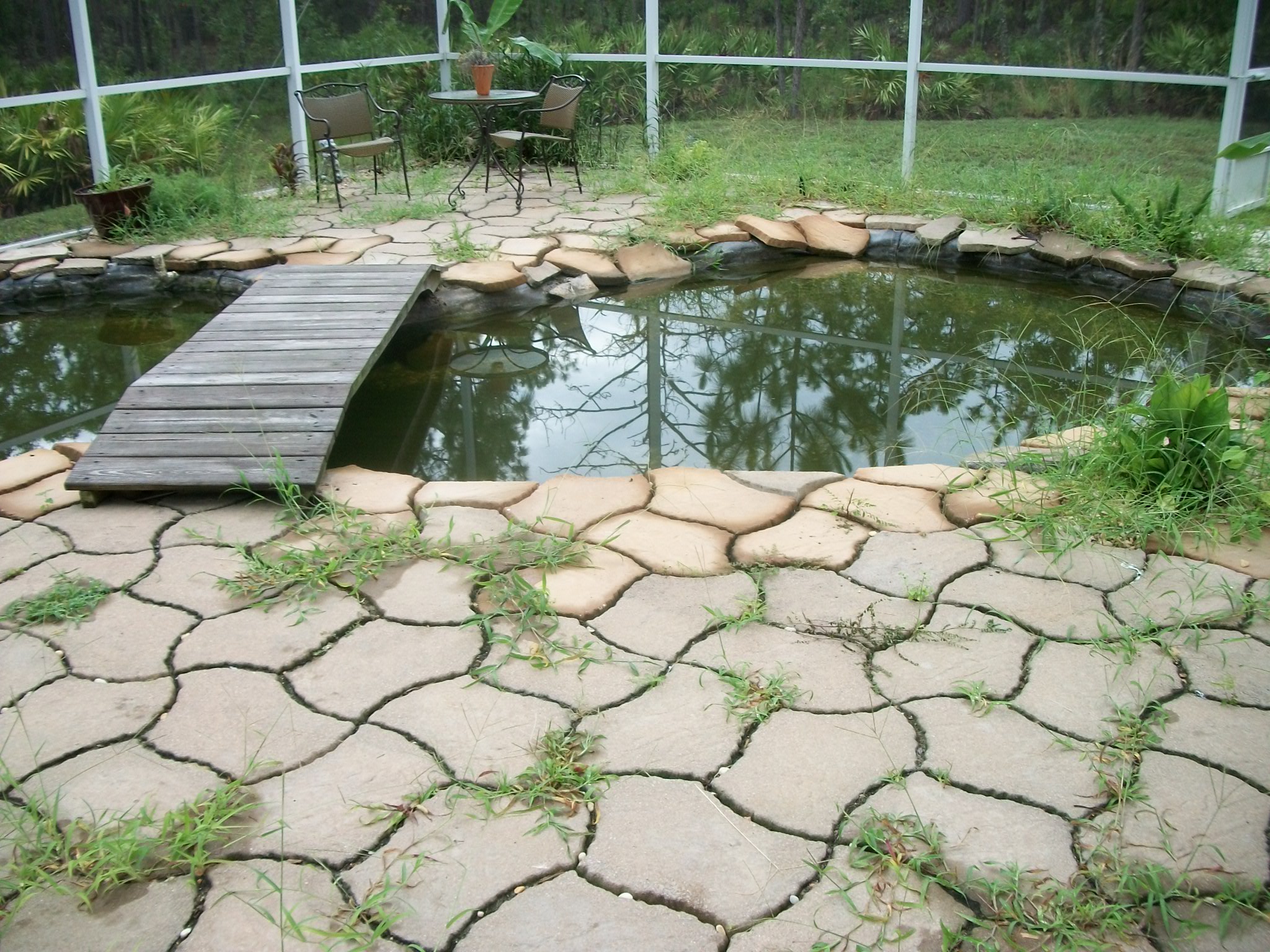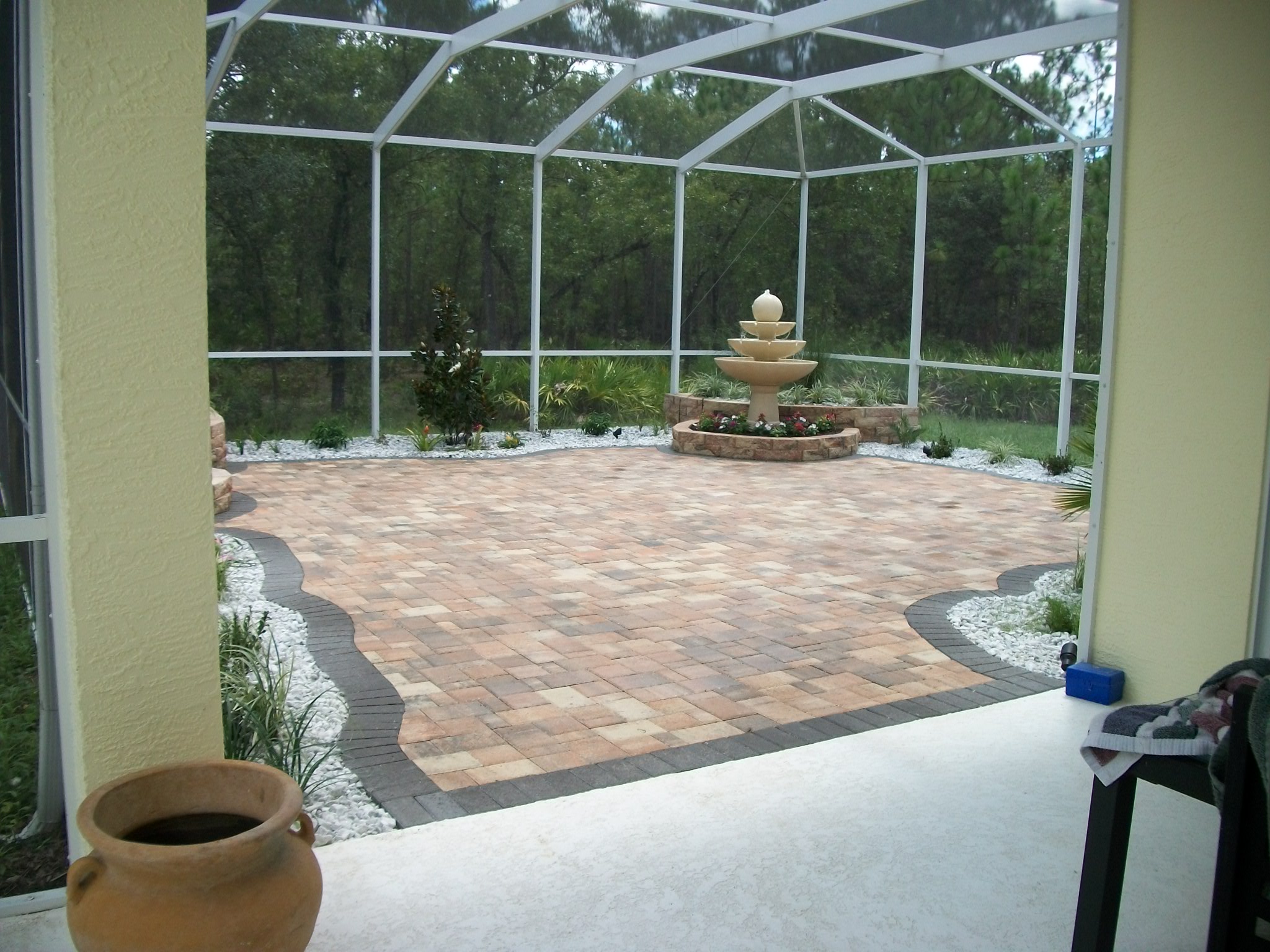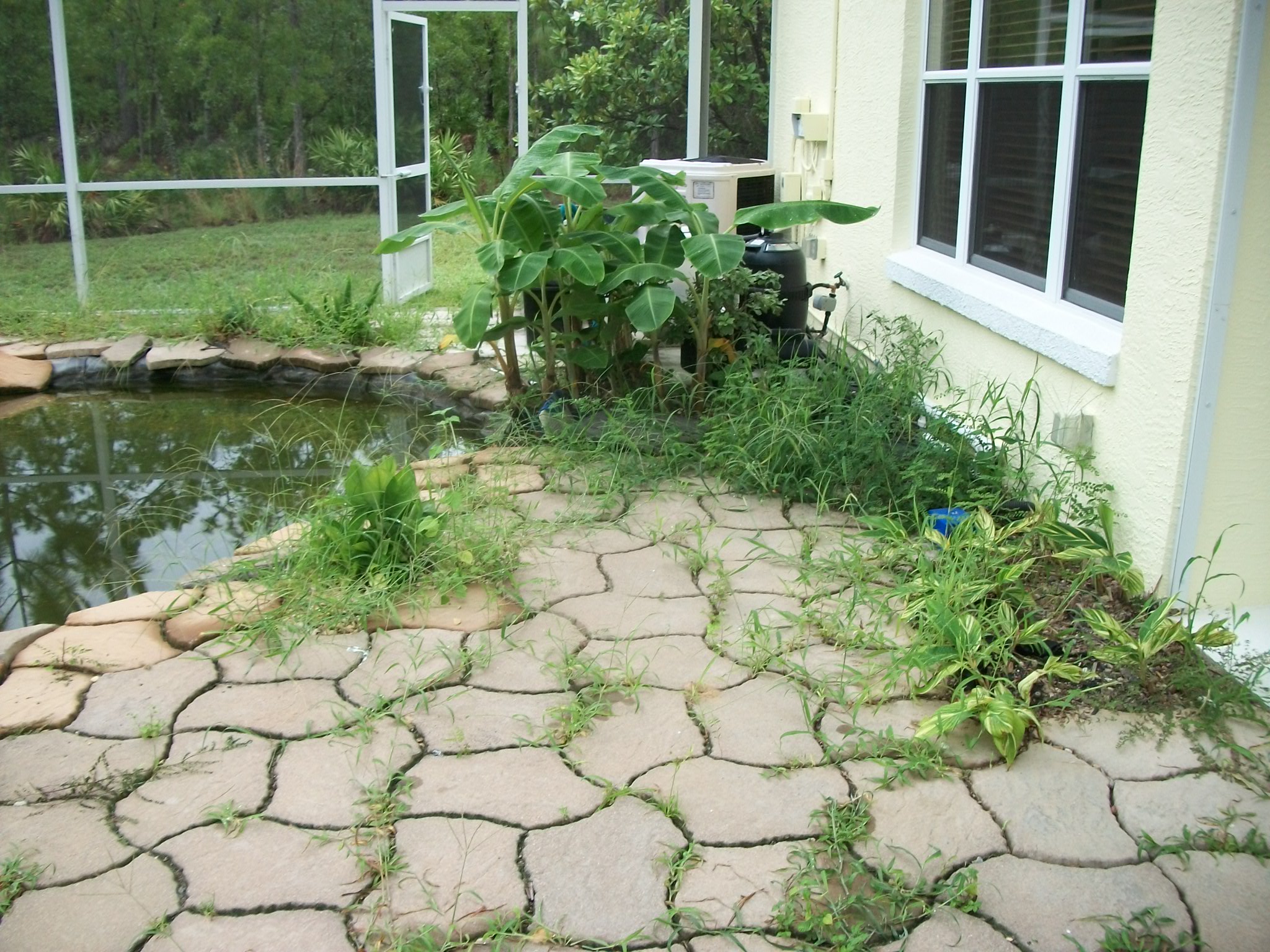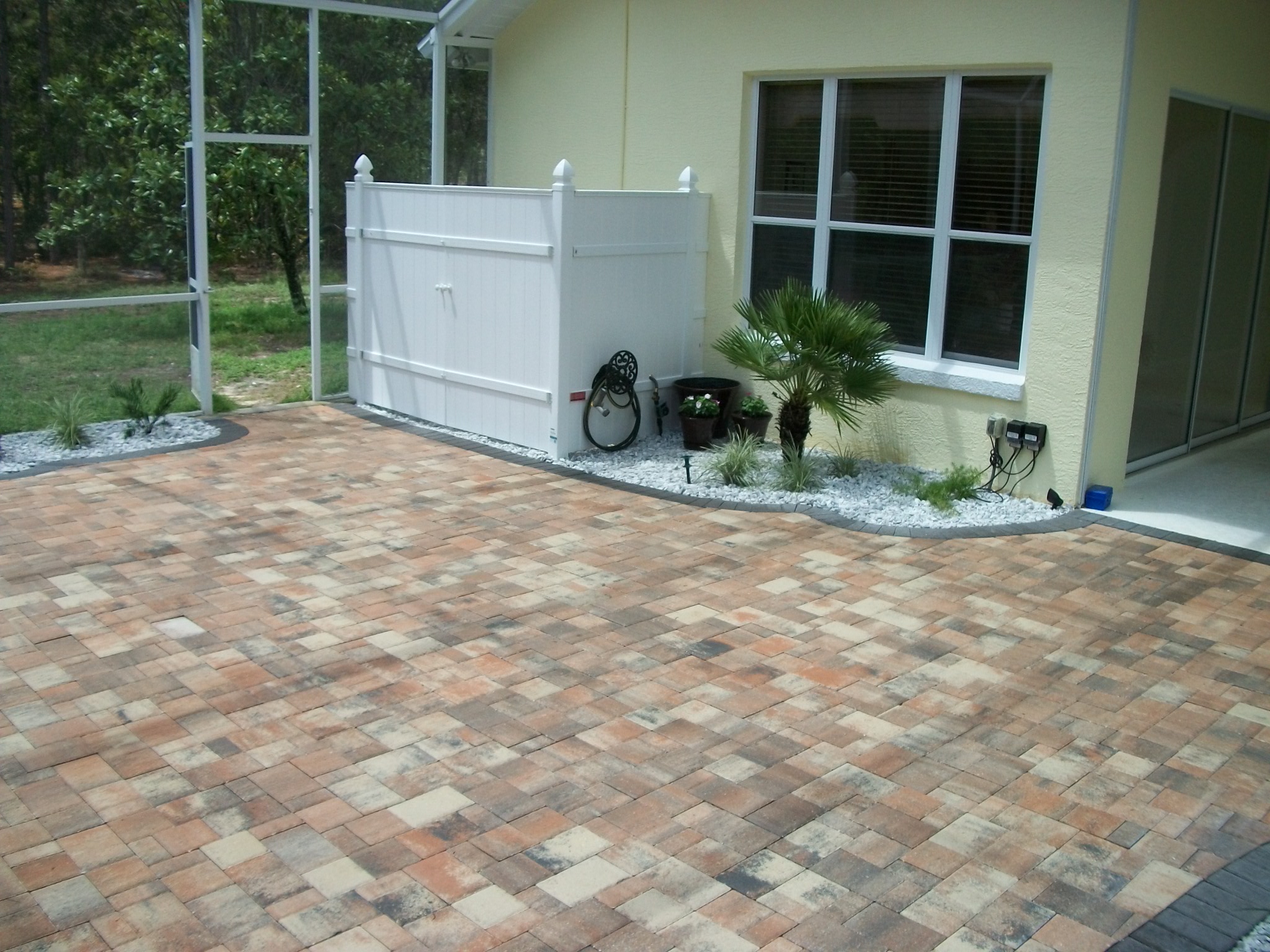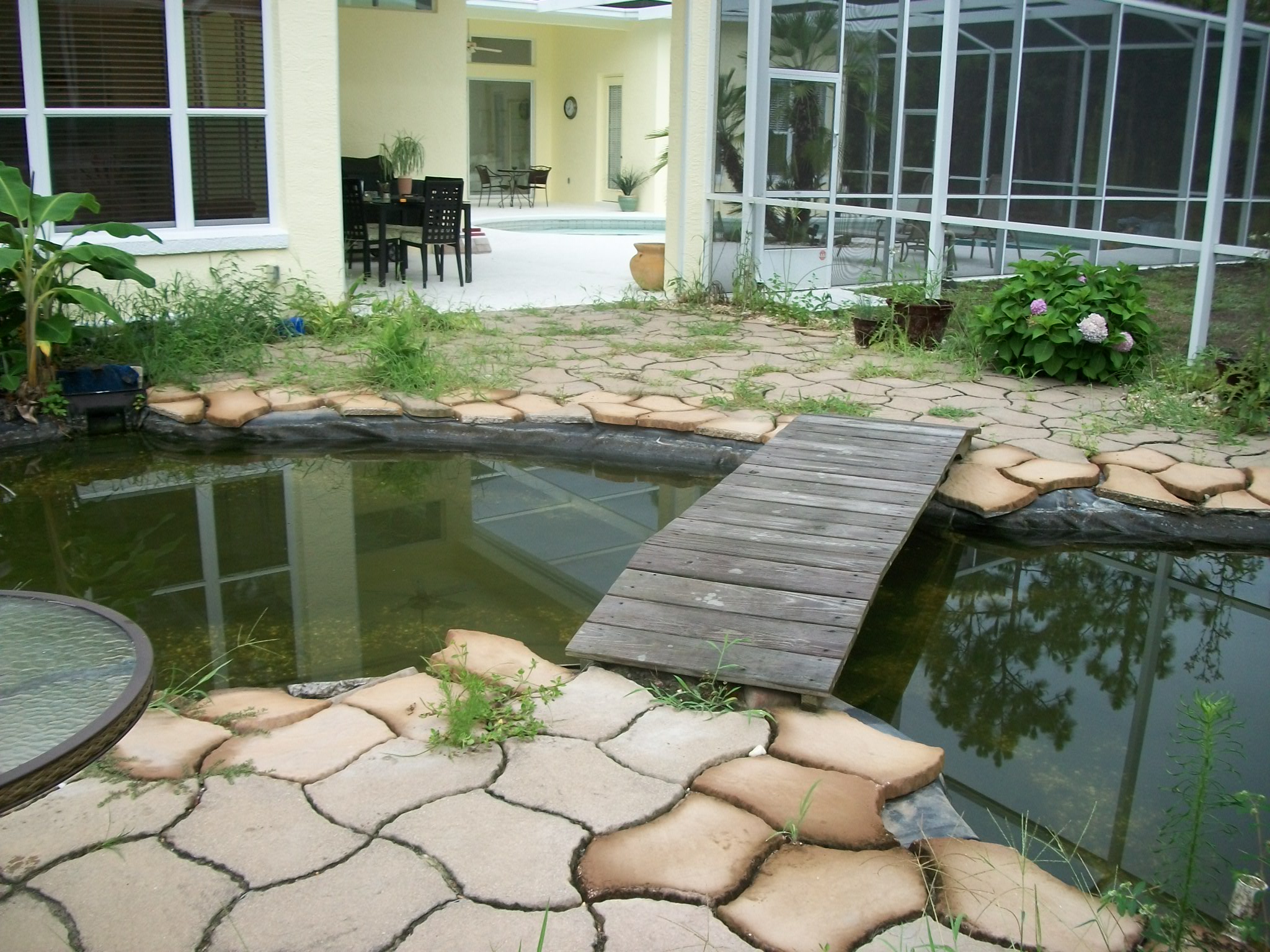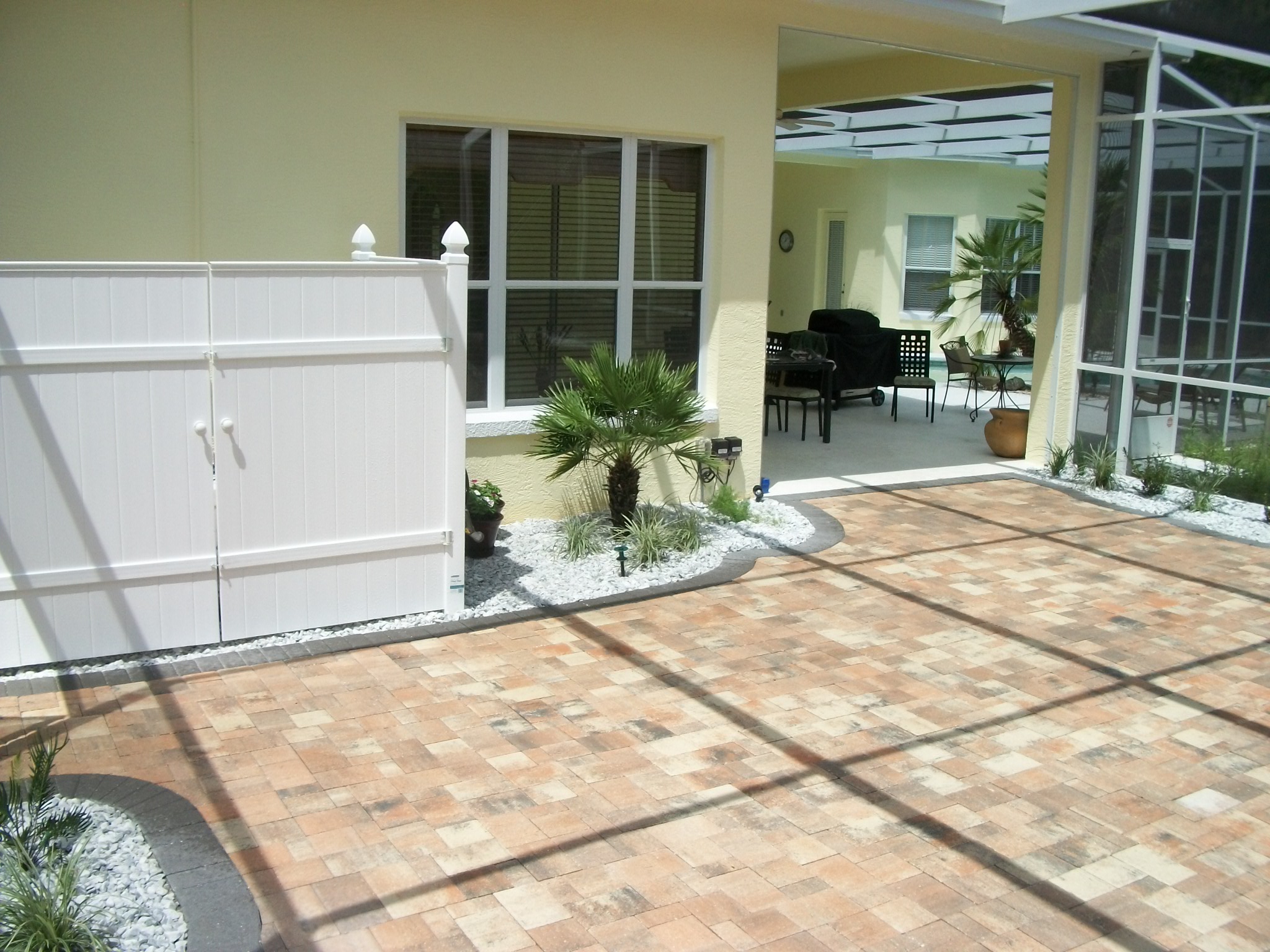 During Pictures
The first order of business was to drain the pond, and gut the entire space
to get back to square one.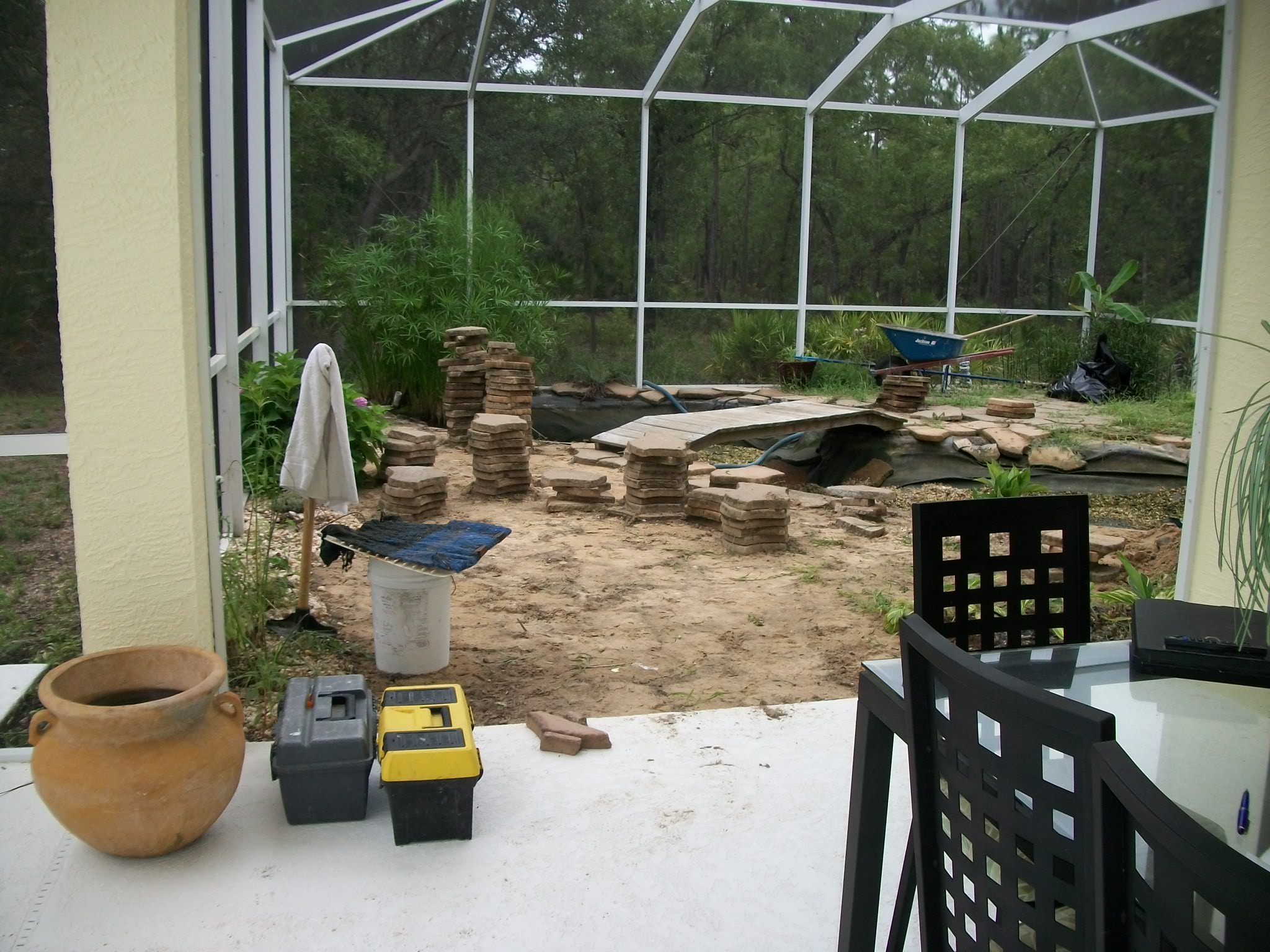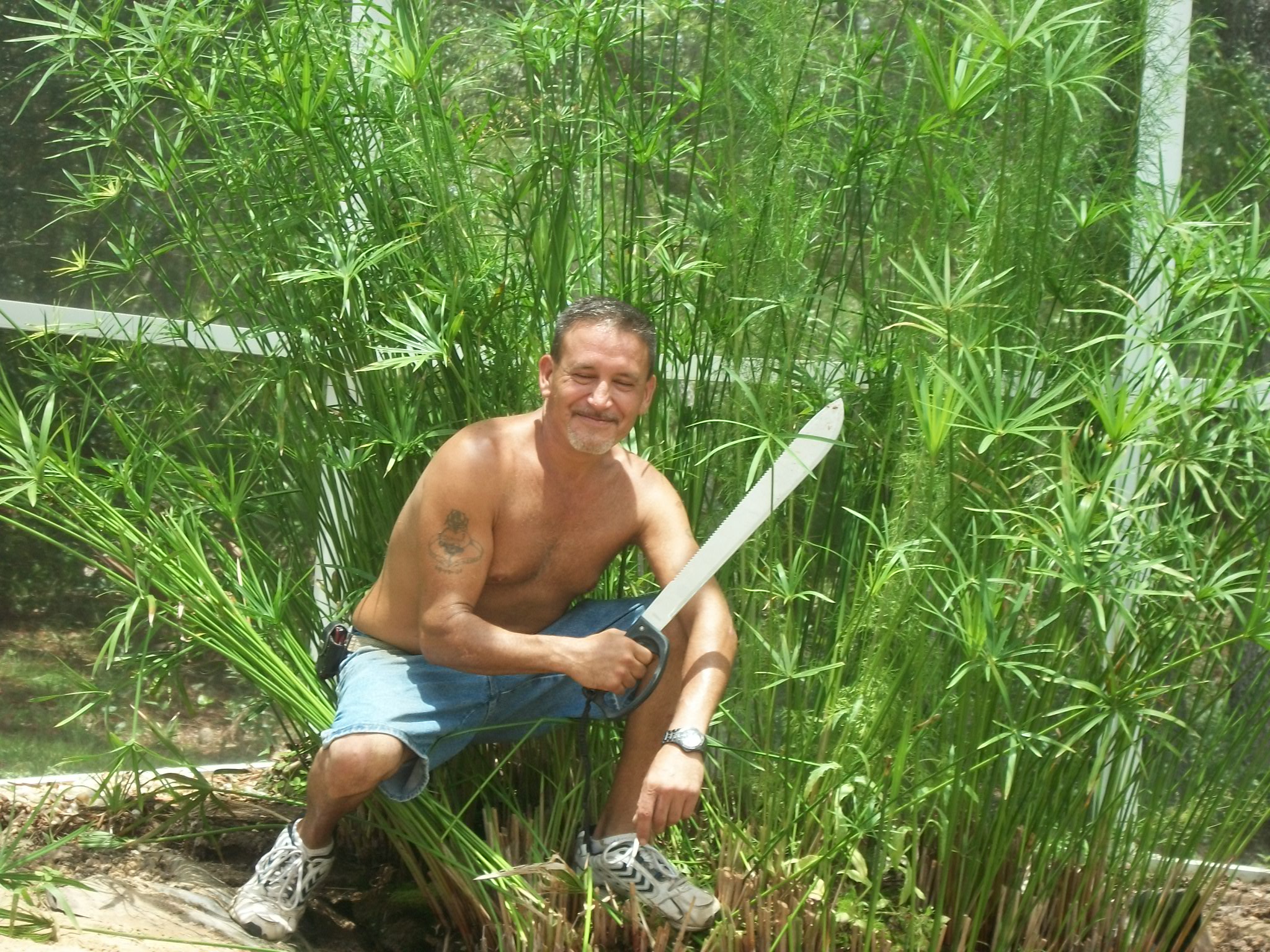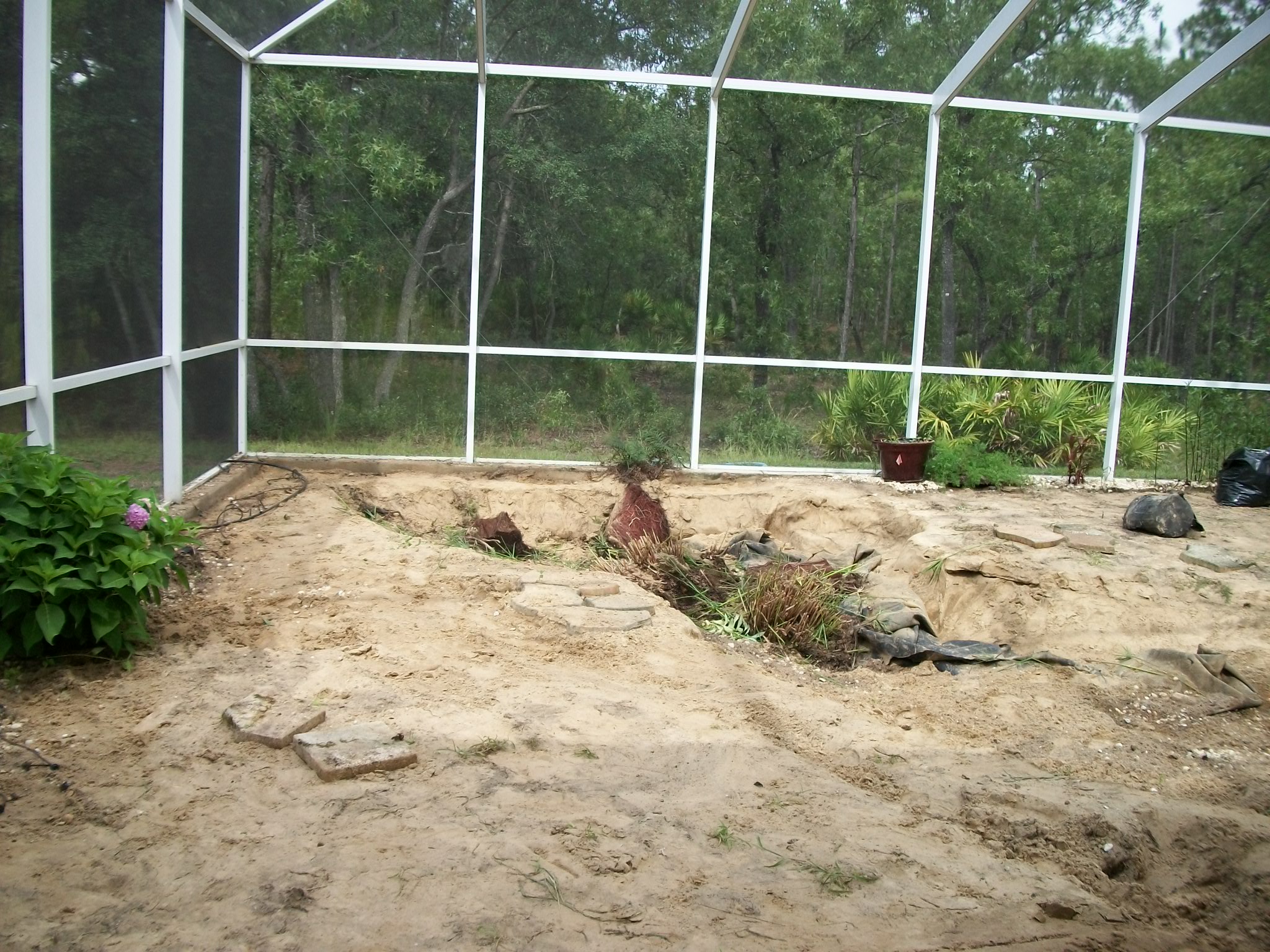 Brought in 14 Tons of Screening to fill in the pond, and get the foundation set for the new paver floor! From there, we ran underground power to 3 spots. One for the landscape lighting we will be installing, one for this cool fountain that be on a pedestal on the right, and on will be a floor outlet where the seating area is going to be!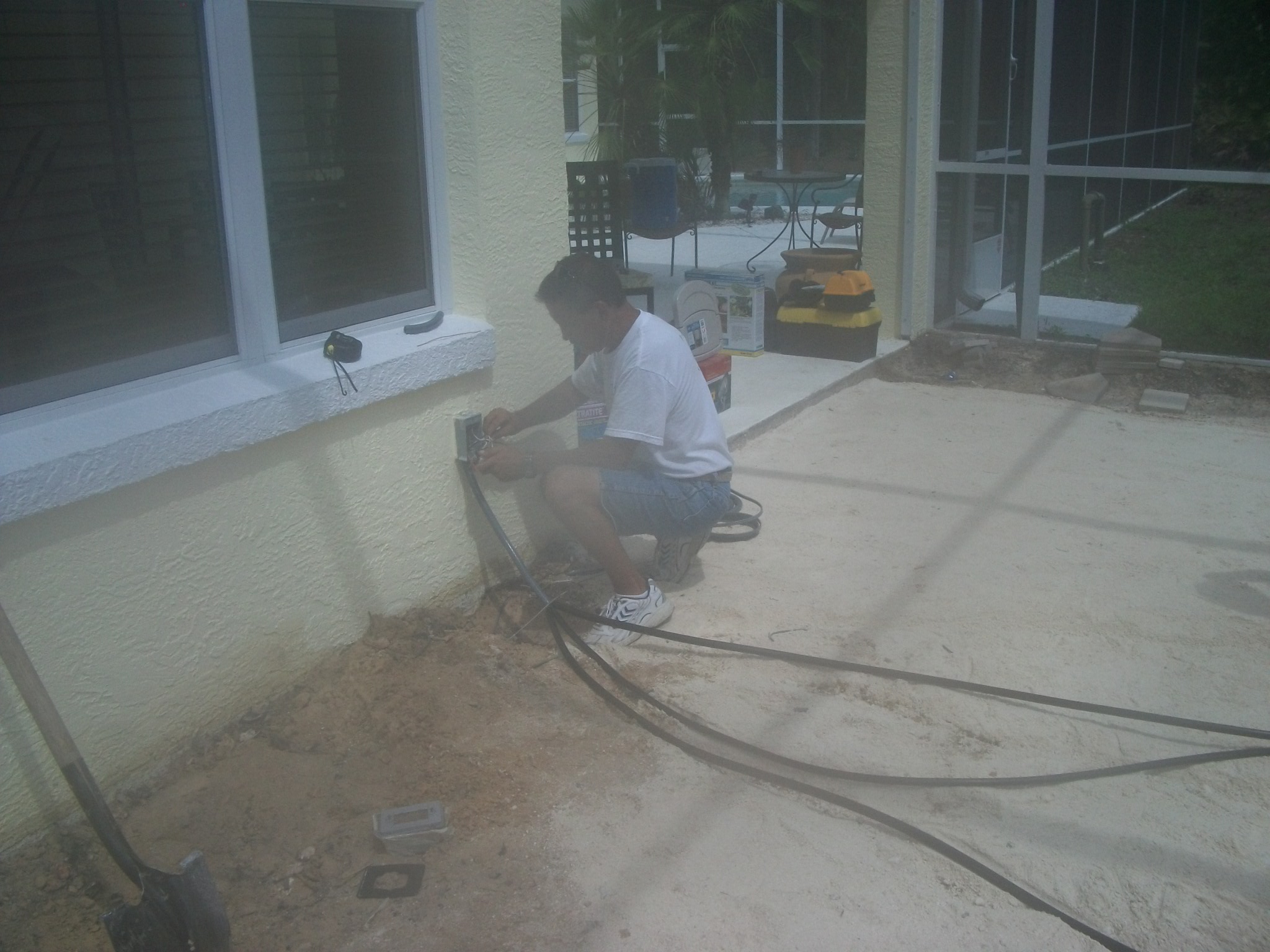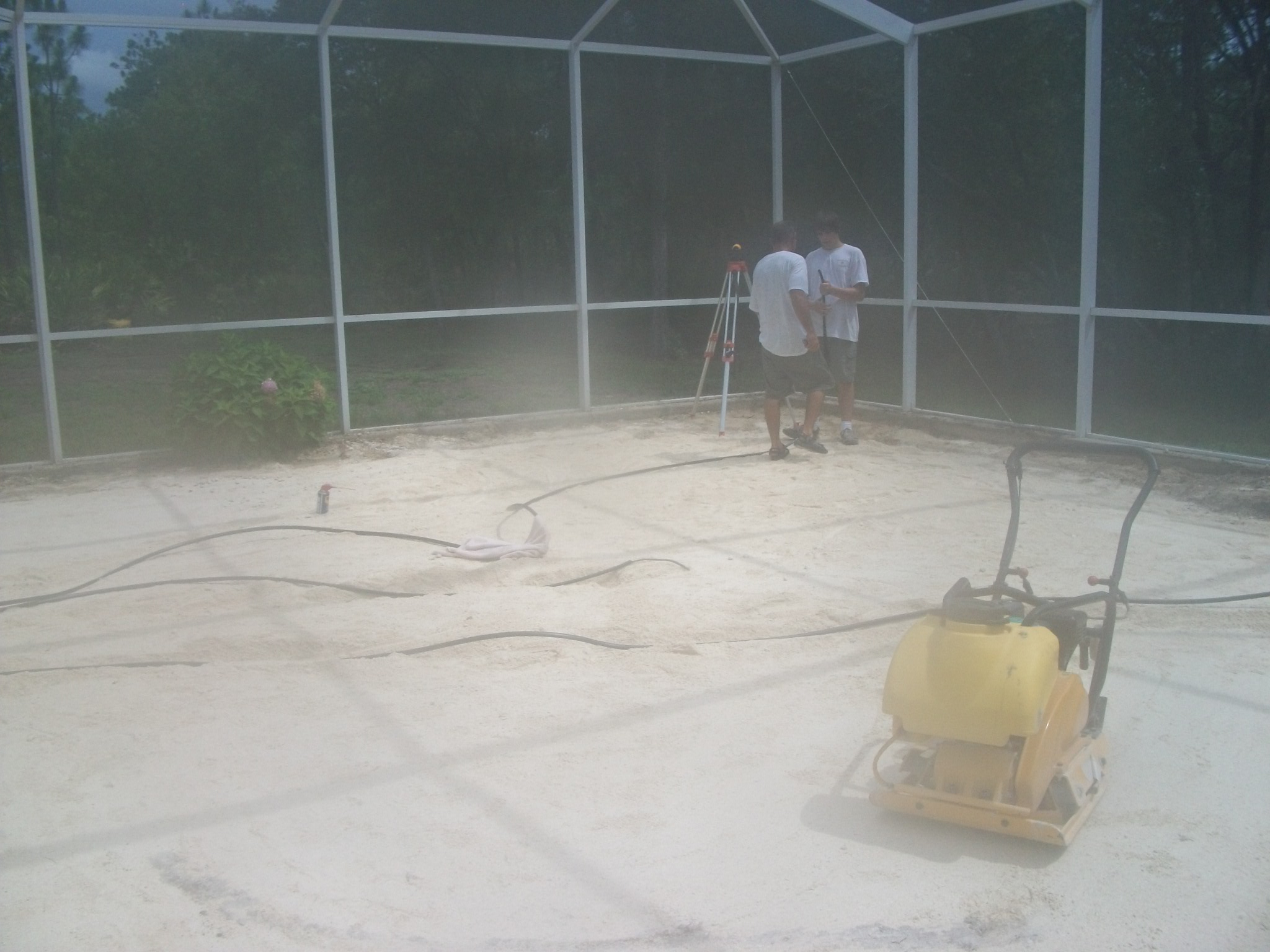 Below, we are getting the soldiers laid out and cut in. The pool equipment there will be enclosed with solid vinyl walls with matching doors that will open for access to the equipment. The outer areas will be rock beds with an assortment of different plants in them.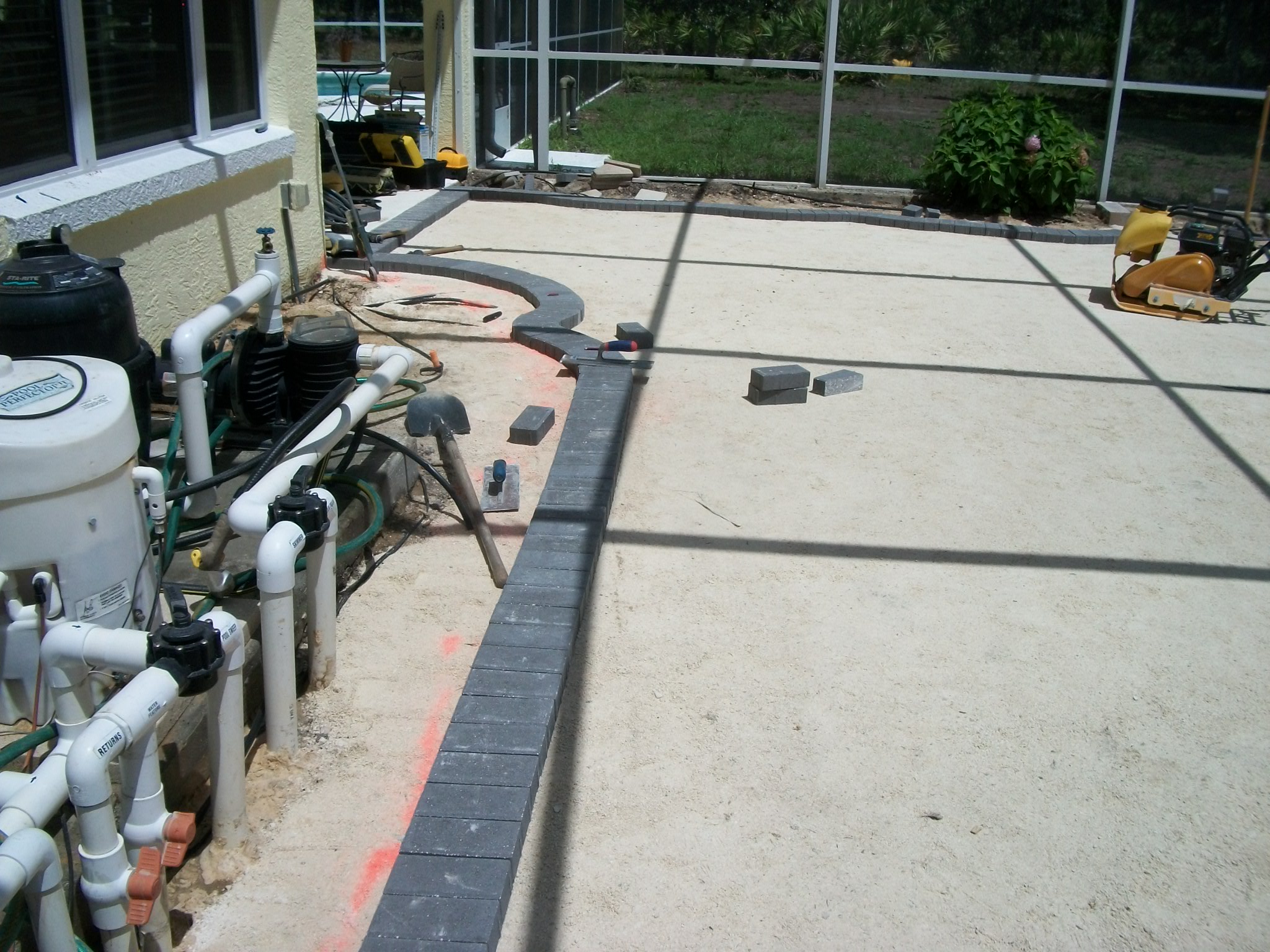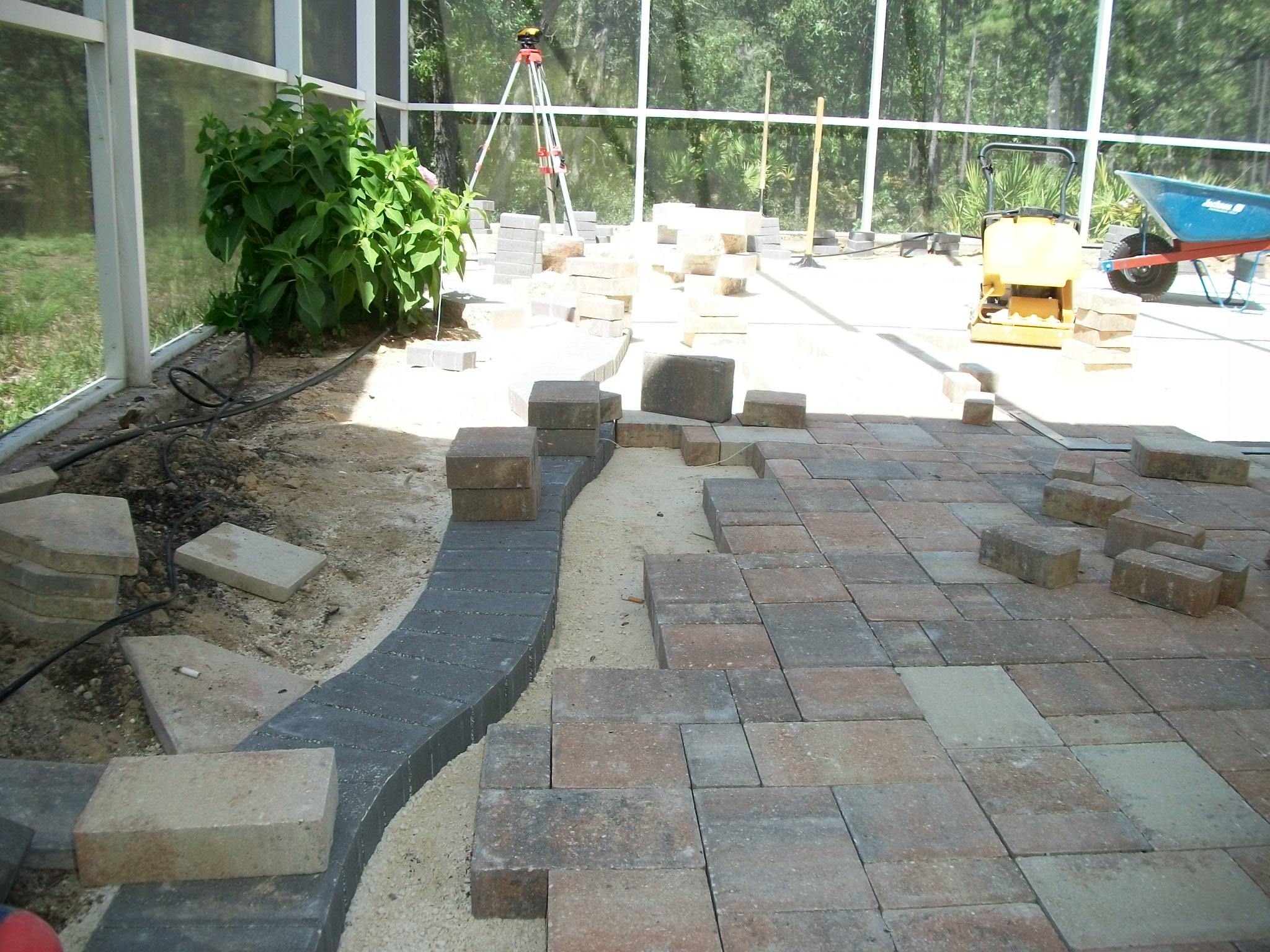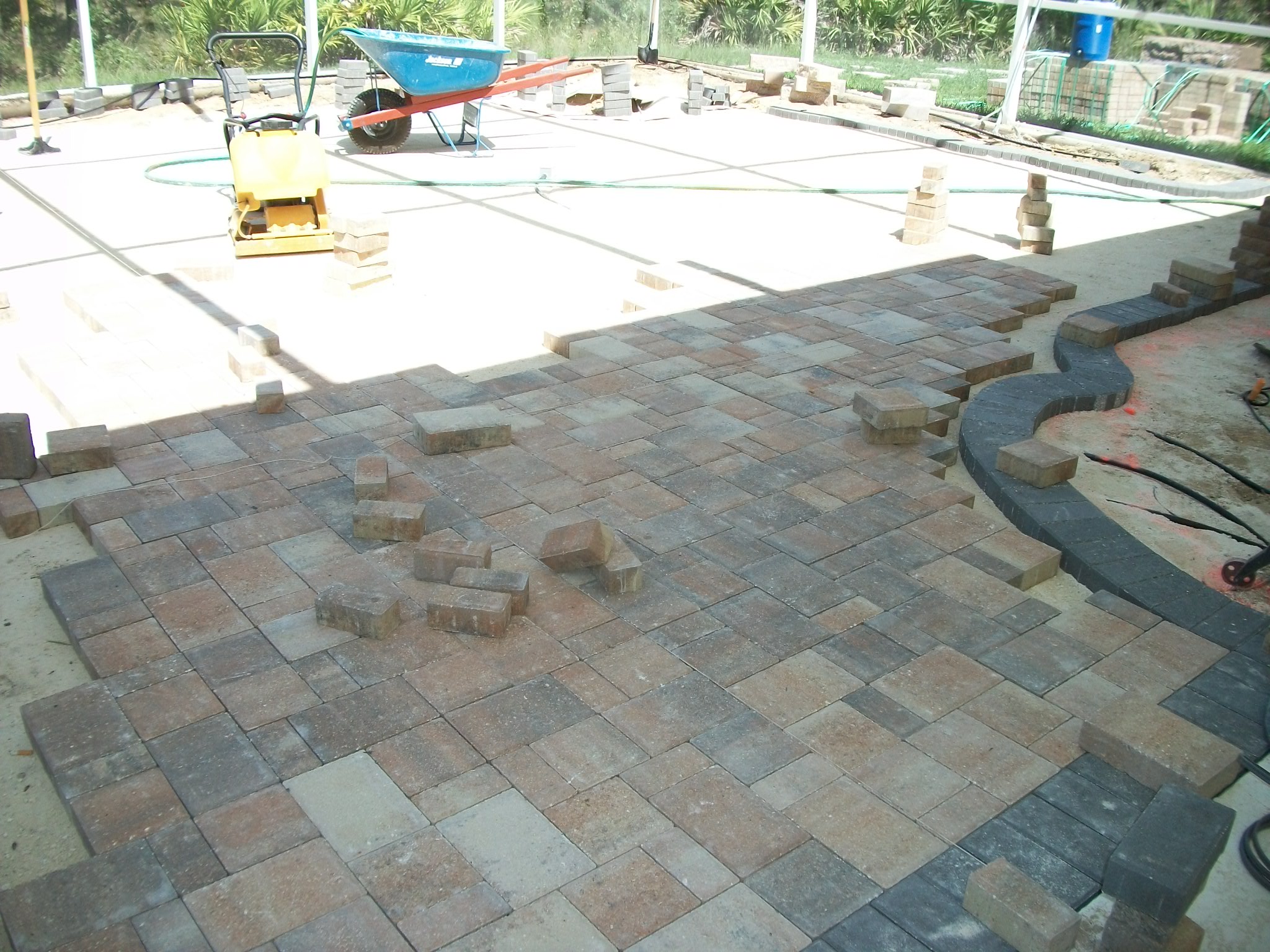 In the picture below, Russ is getting started on the RAISED BEDS that will be in each corner. This was something Carol Ann wanted, and it is looking fabulous!!! This is also where we start getting pretty creative! LOL
There will be two rings on the left side. The lower ring will be two blocks high, and back ring will be 4 blocks high when completed! We are using Flagstone's new wall blocks for this.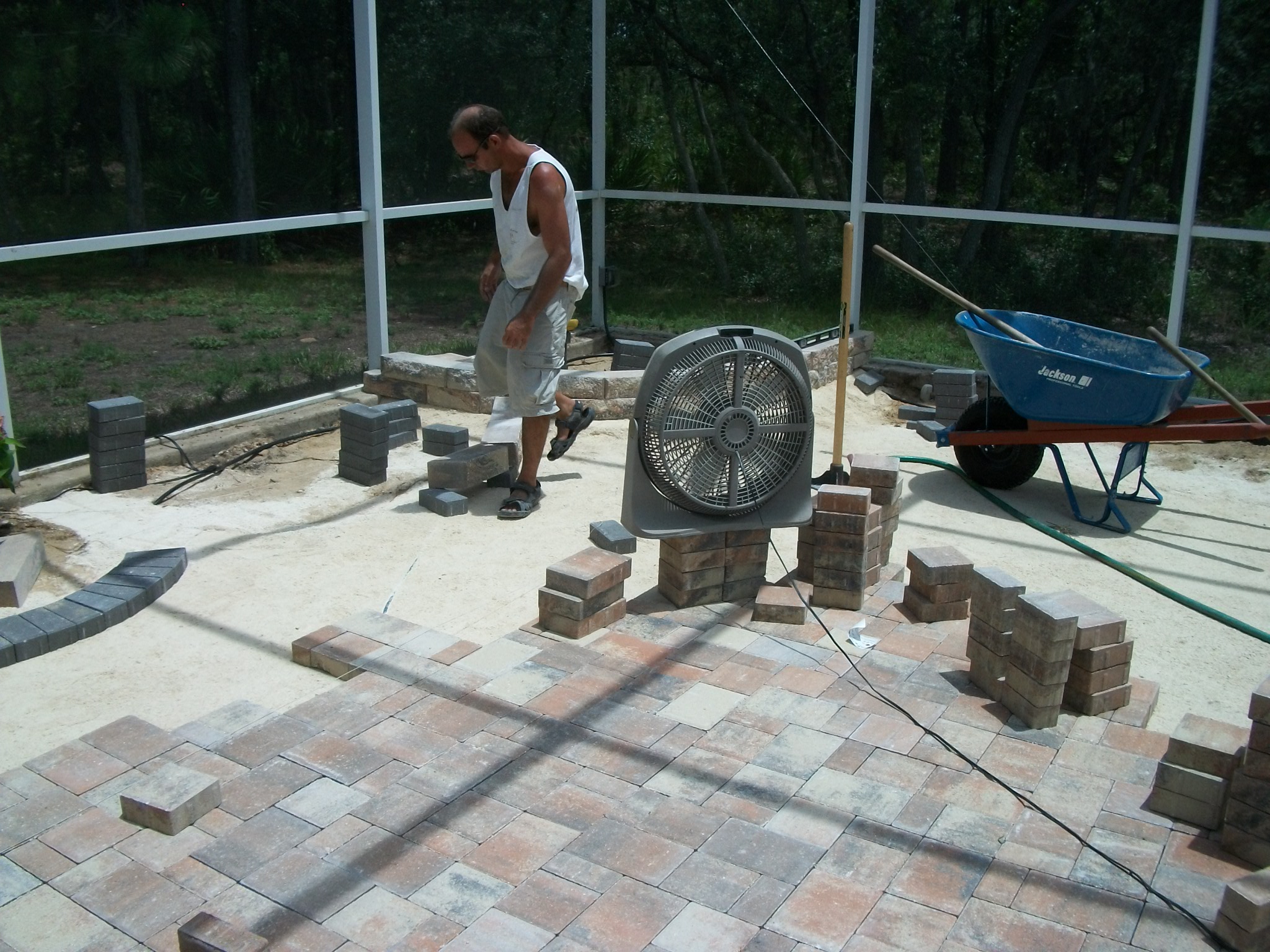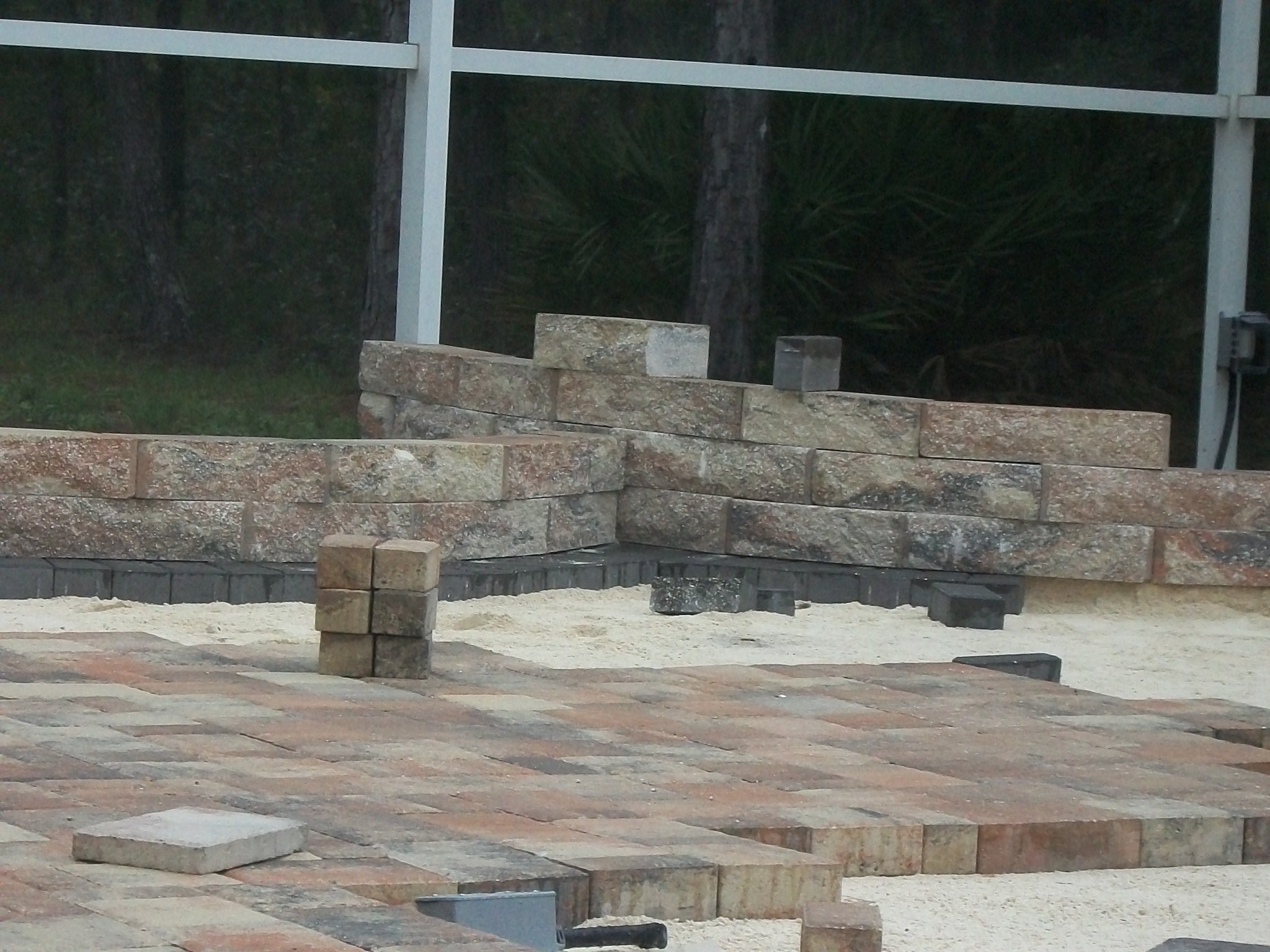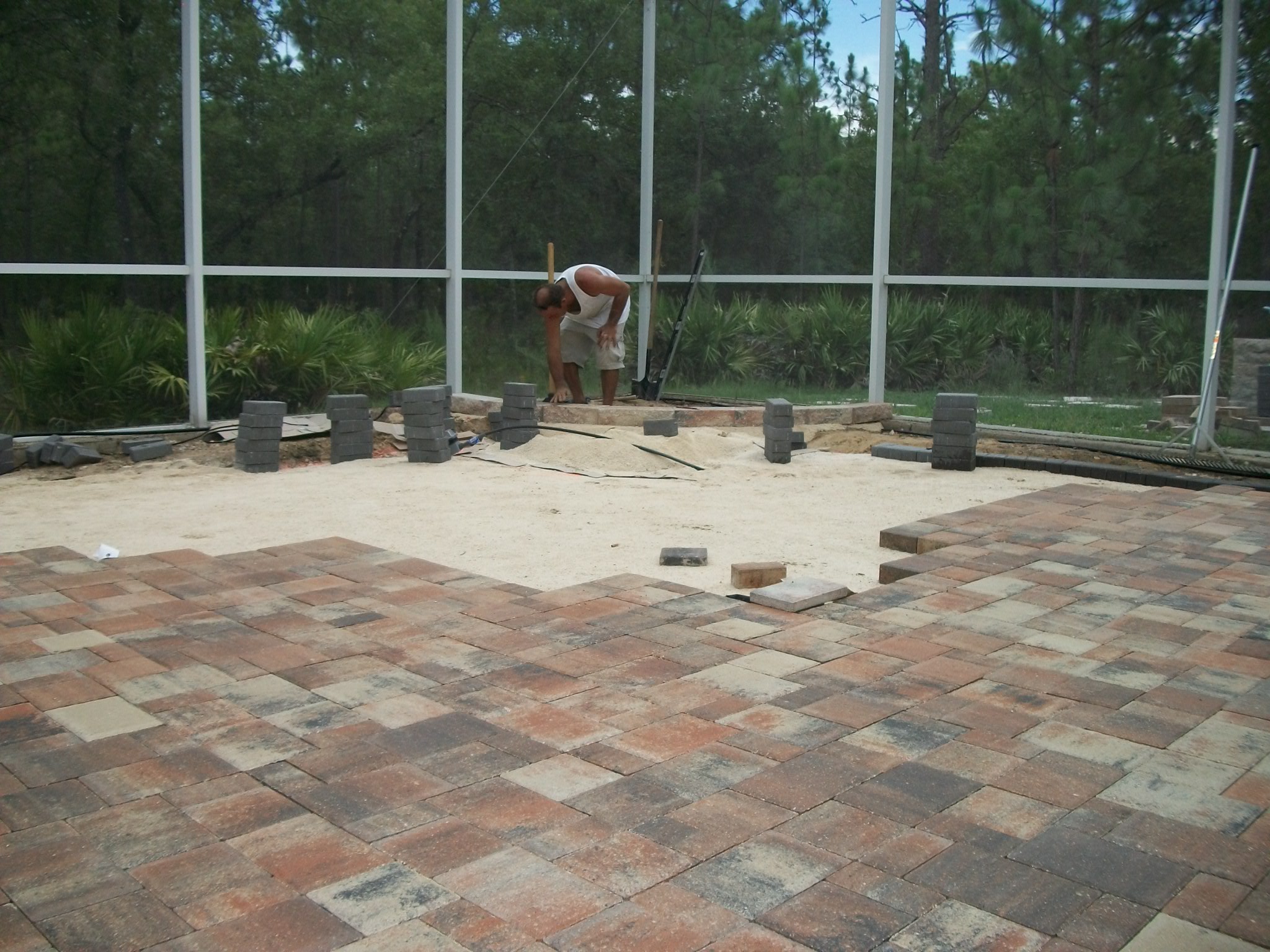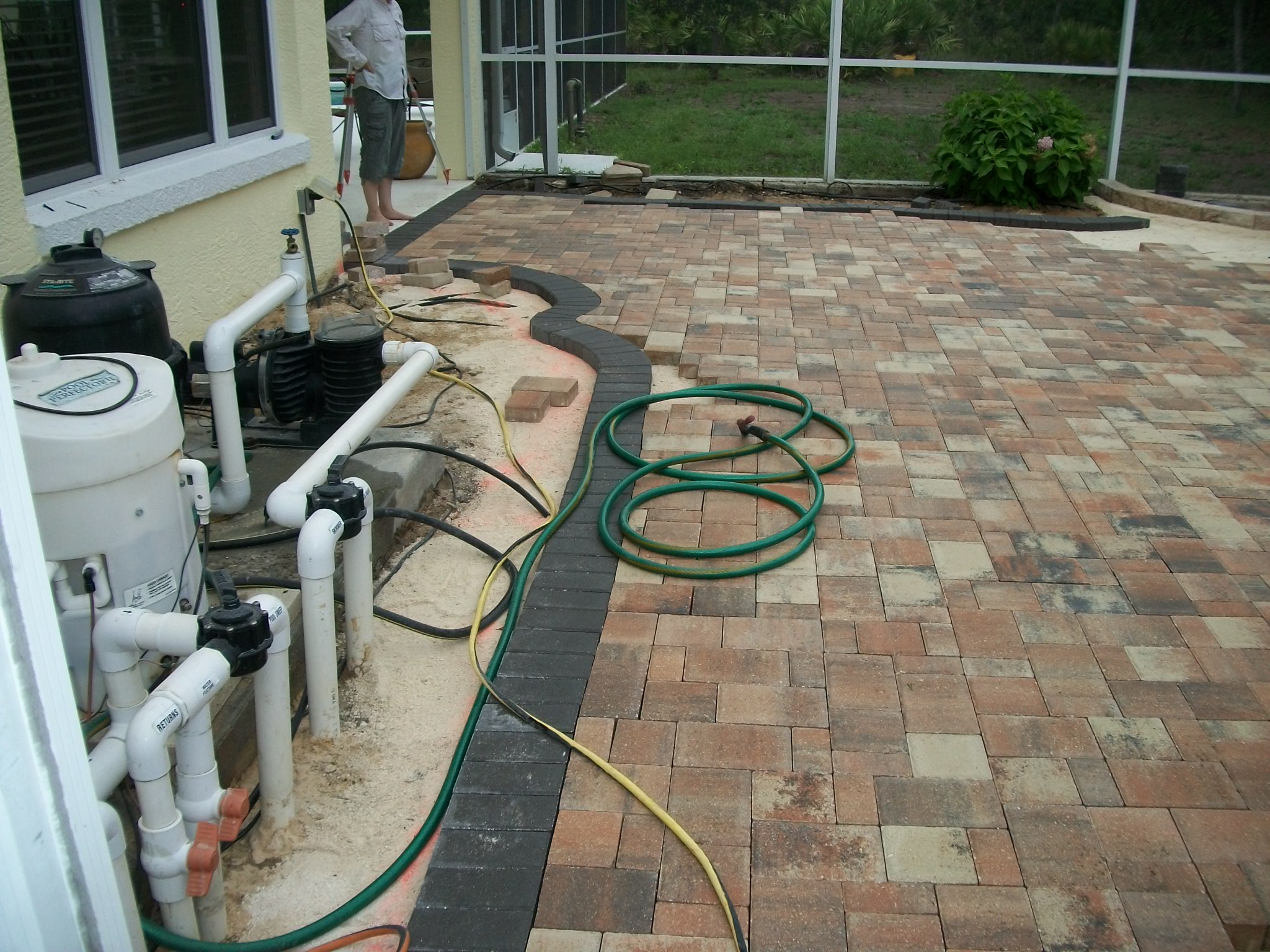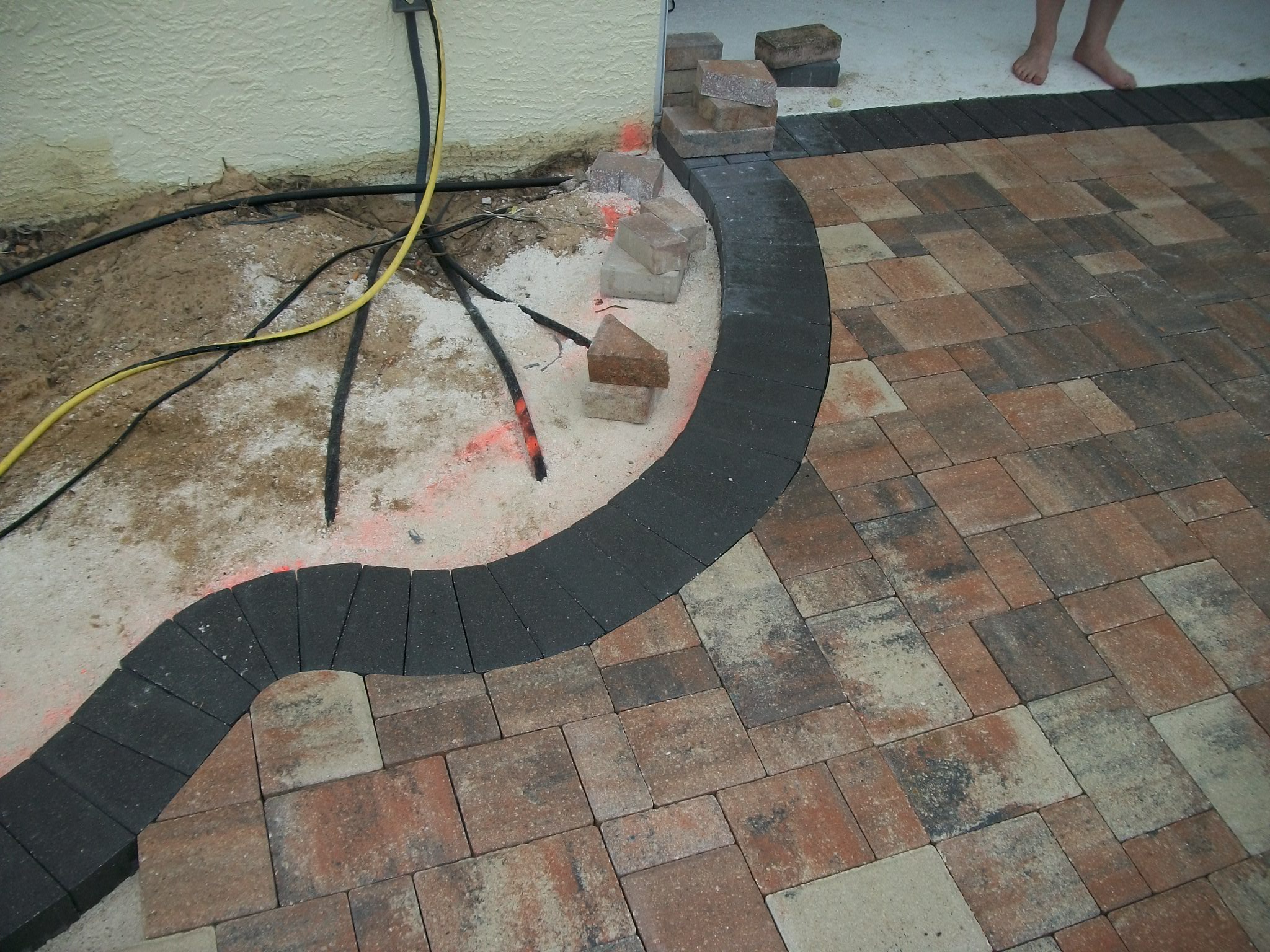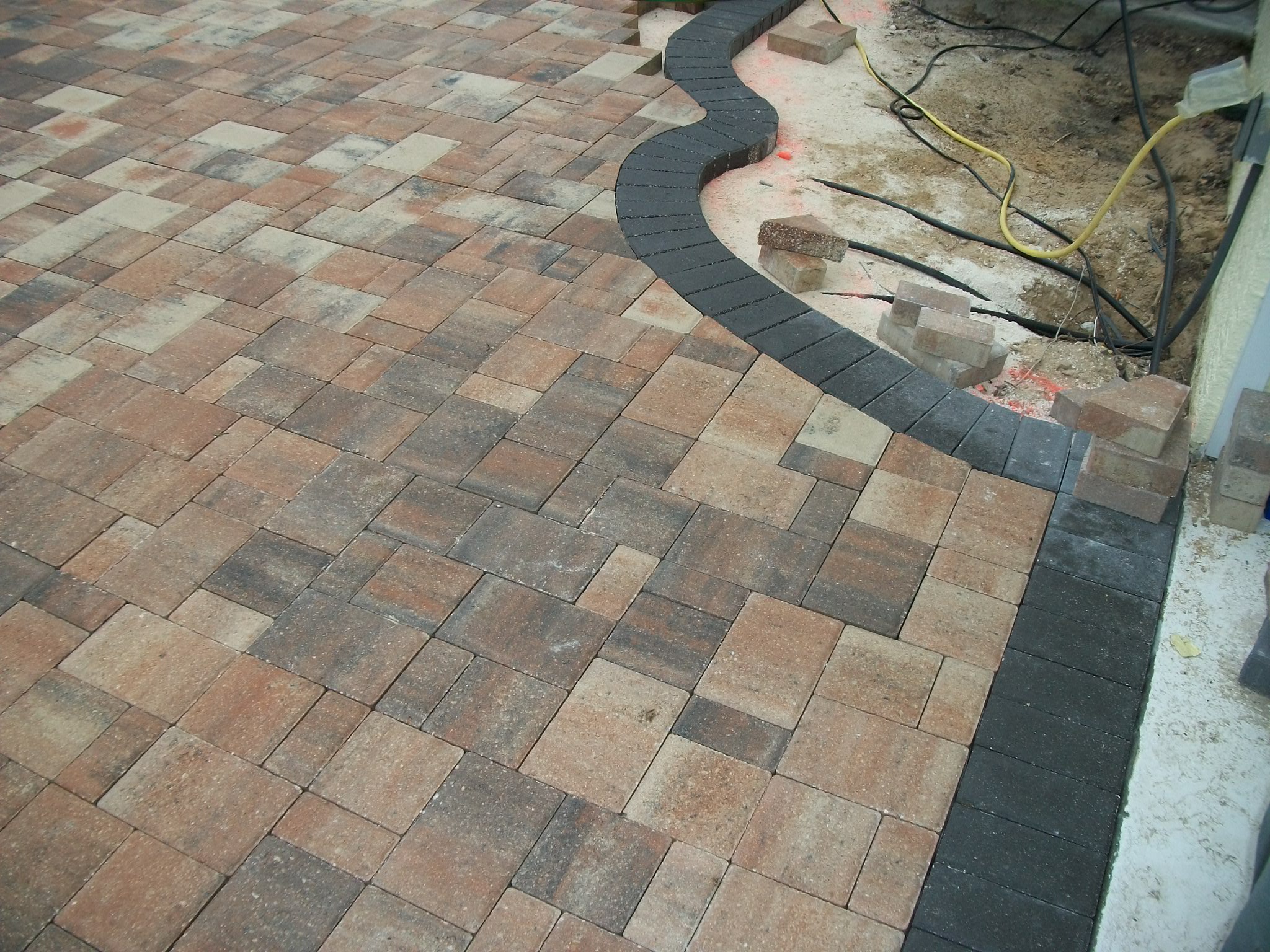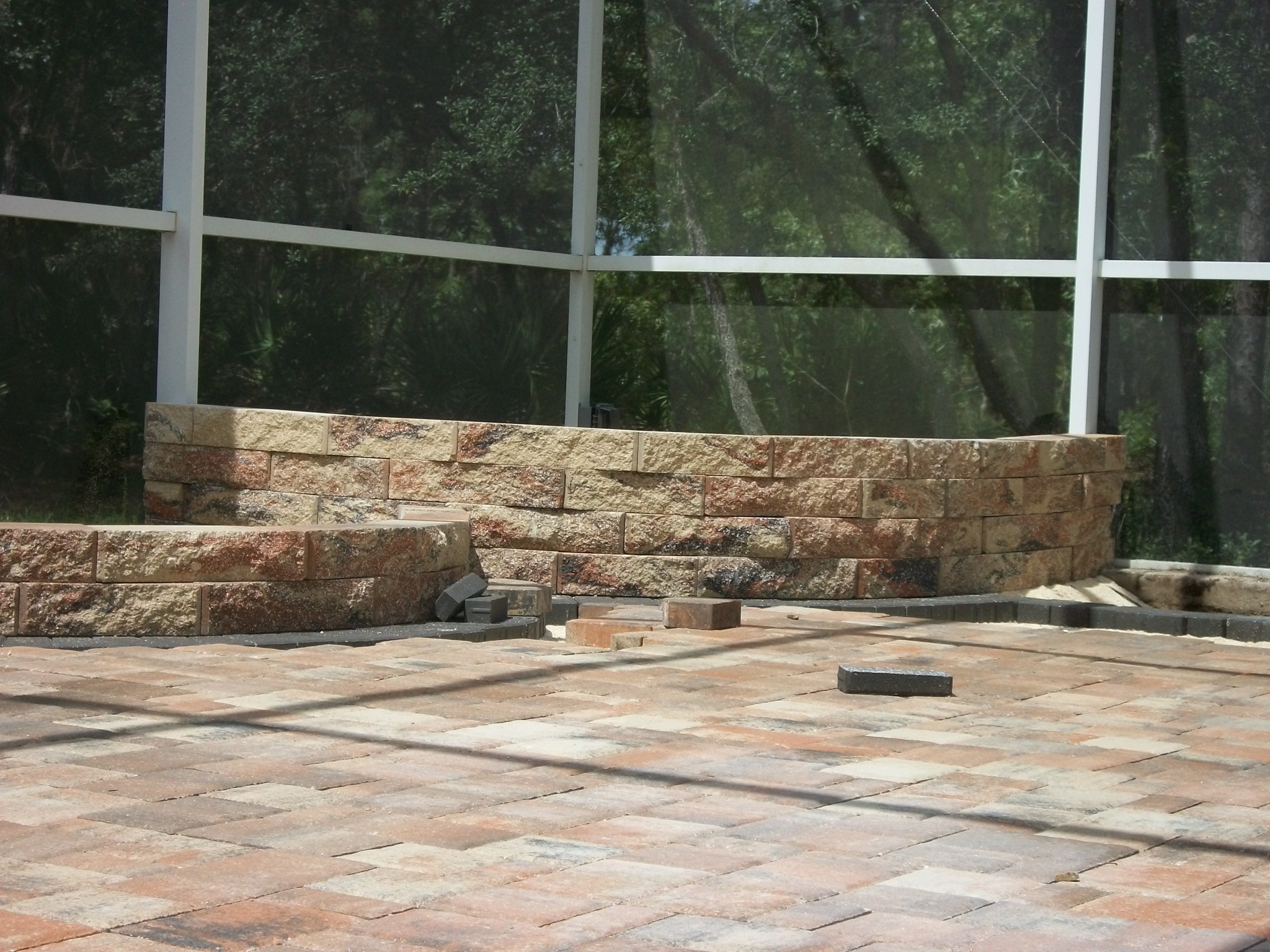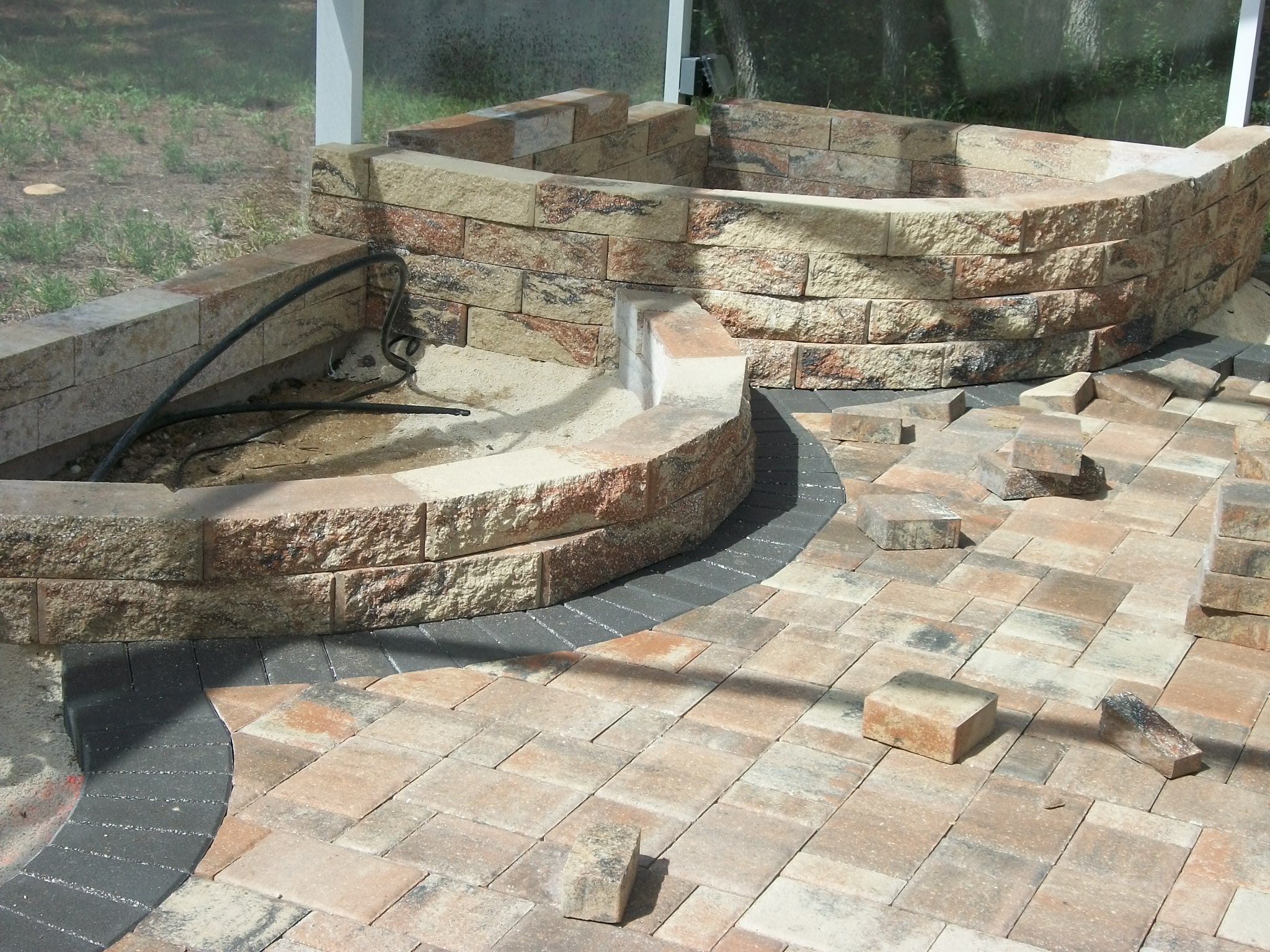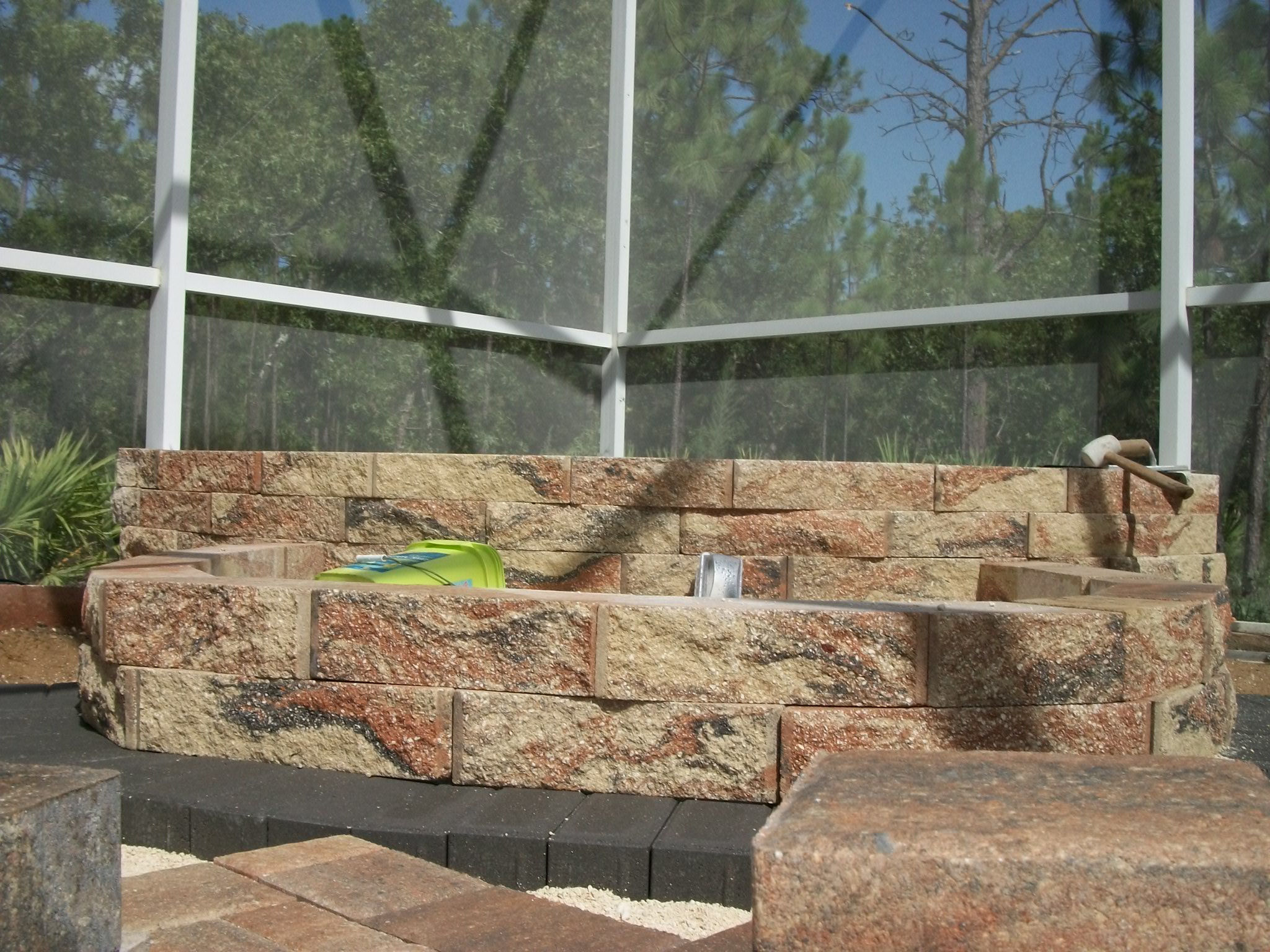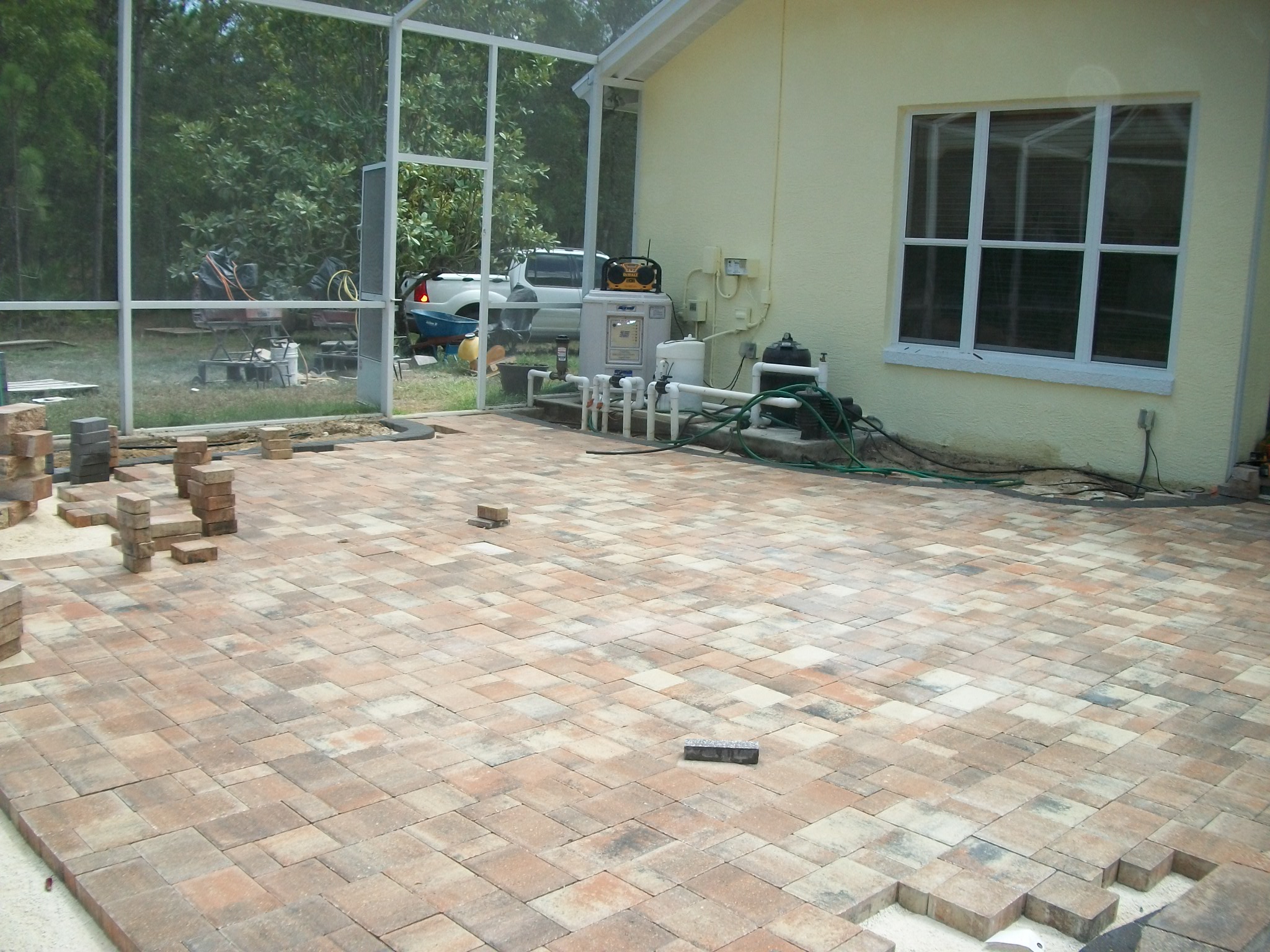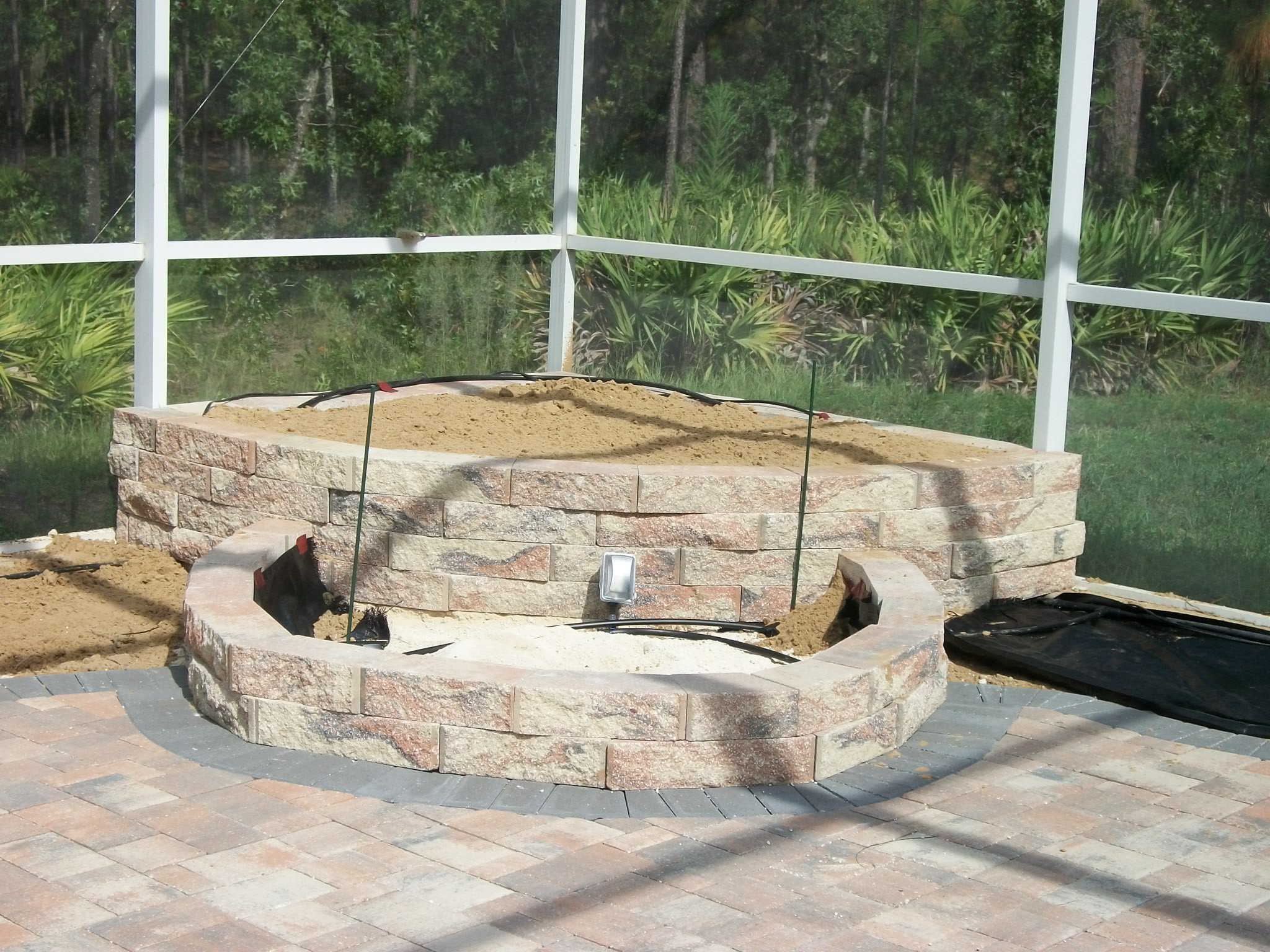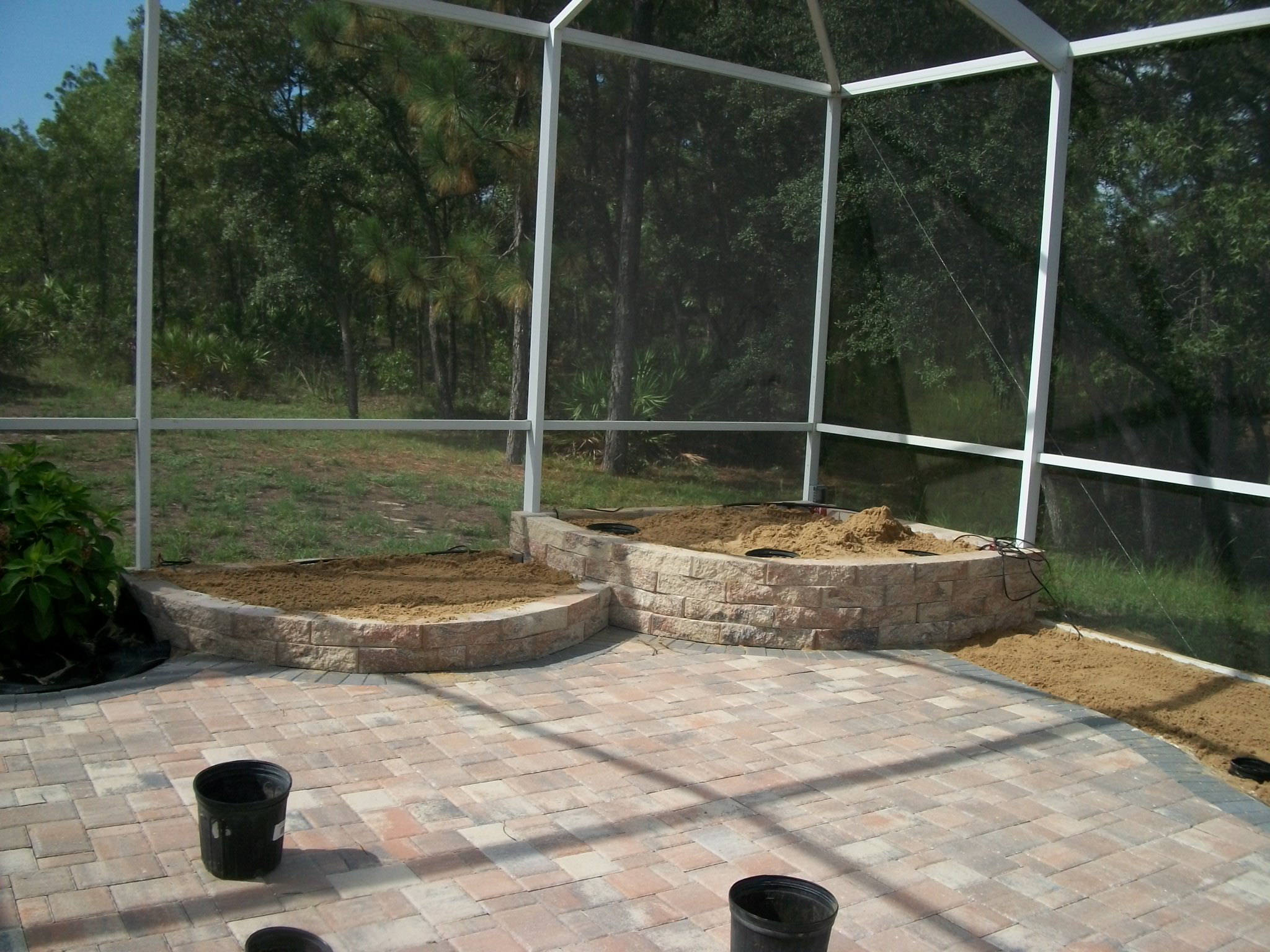 After Pictures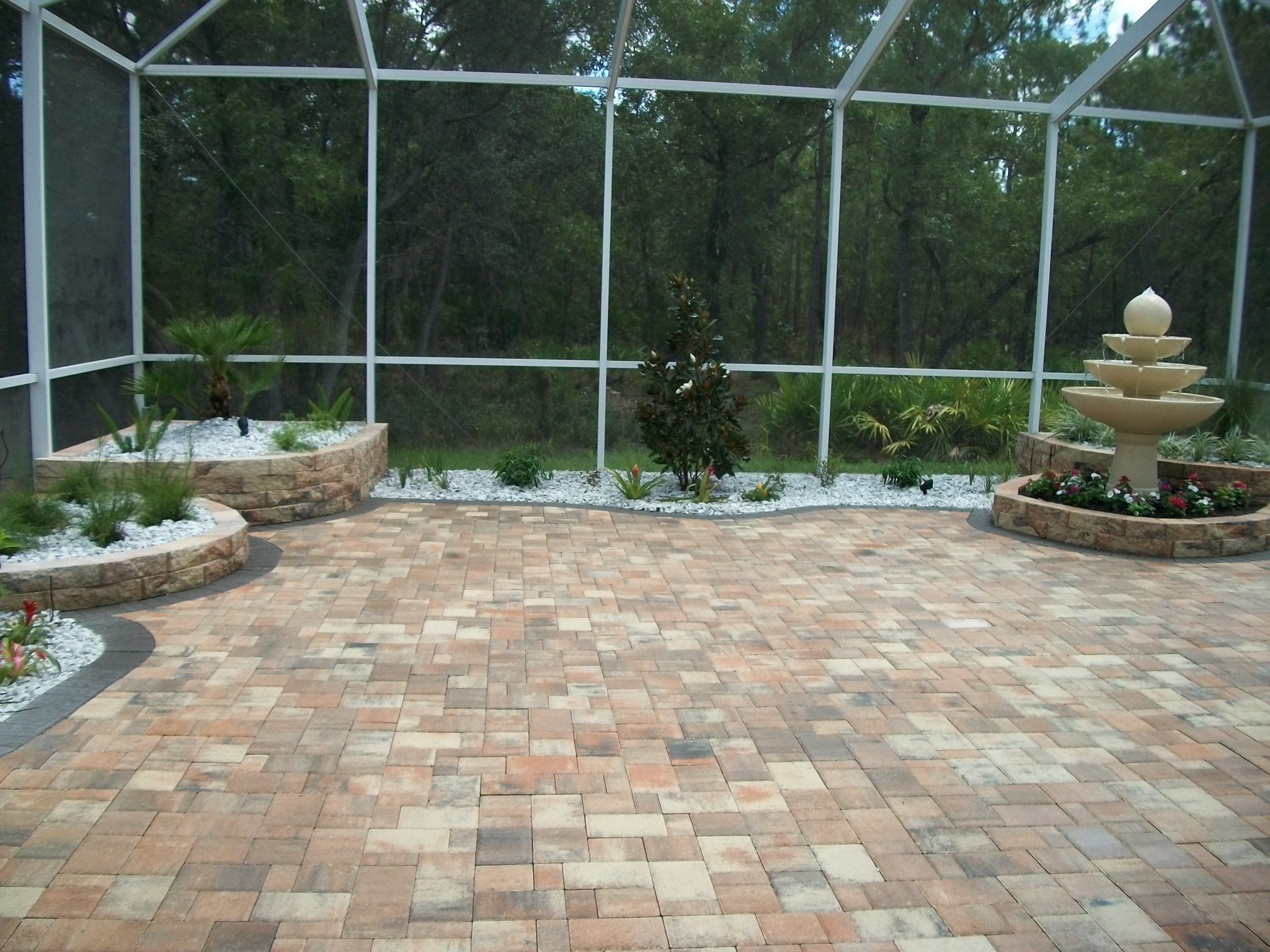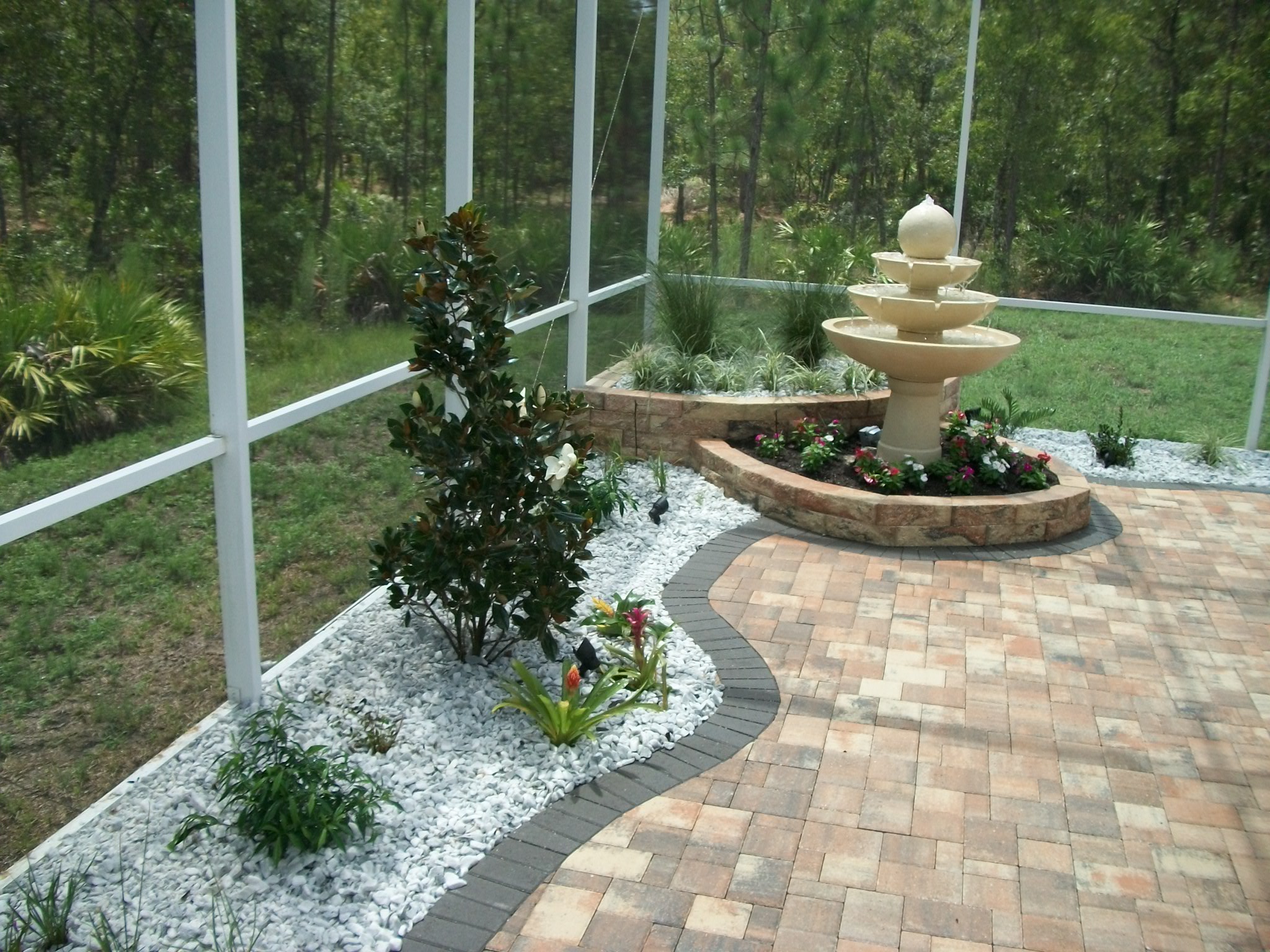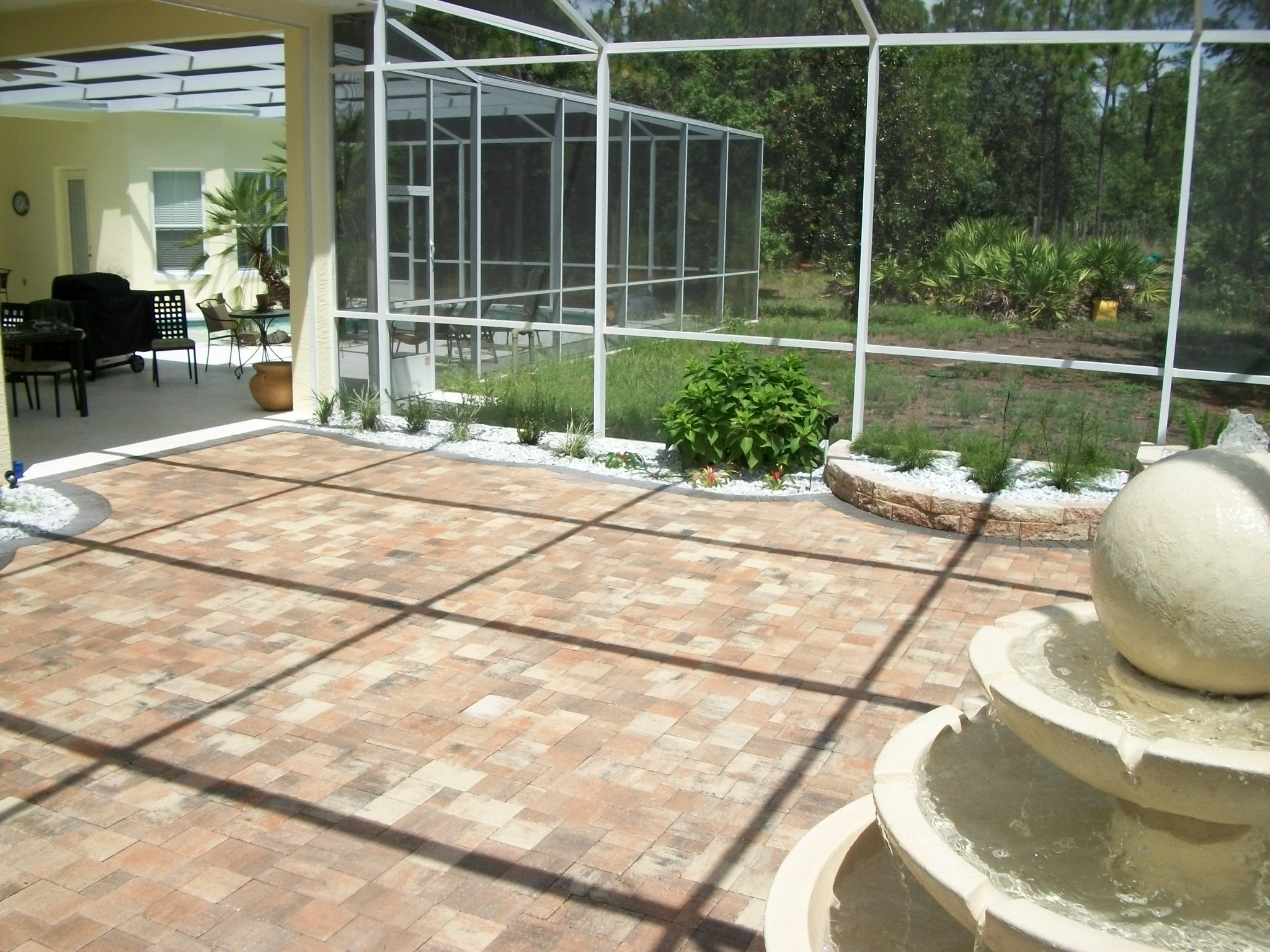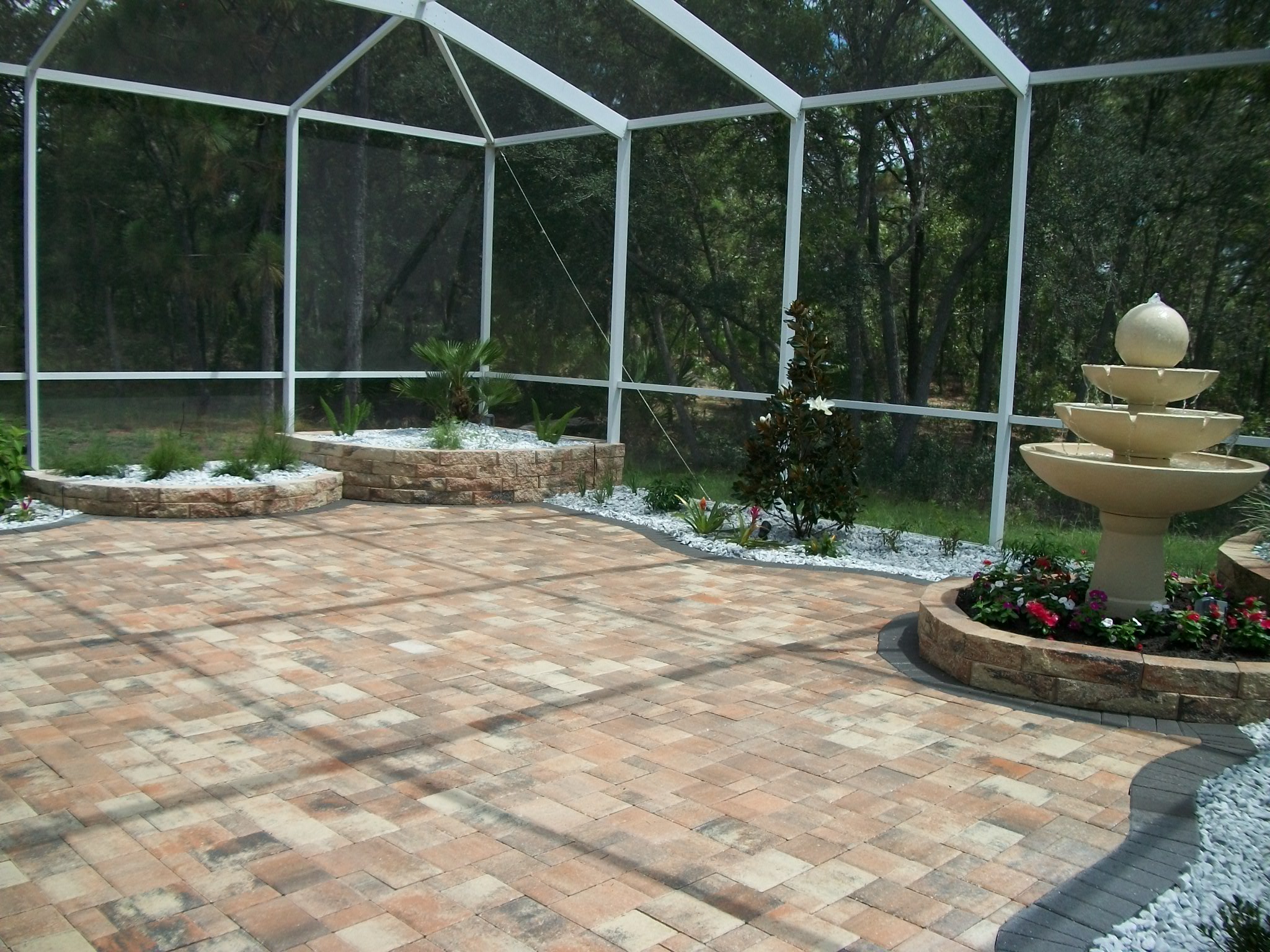 Copyright © 2010 Progressive Home Design!
Call The House Doctor Now!
352-342-9911